Have you seen the new game The Silver Bayonet yet? This new game comes from the creators of Frostgrave and takes us into a Napoleonic world full of strange oddities and monsters. In this game, you play as a captain taking a group of small group of elite soldiers and specialists in a hunt like no other.
In this world, there are spirits (or demons) known as Harvestmen that feed off of pain, fear and rage. They summon forth horrors of legend and myth to terrorize the population. Most people dismiss the Harvestmen as fantasy, but they are real.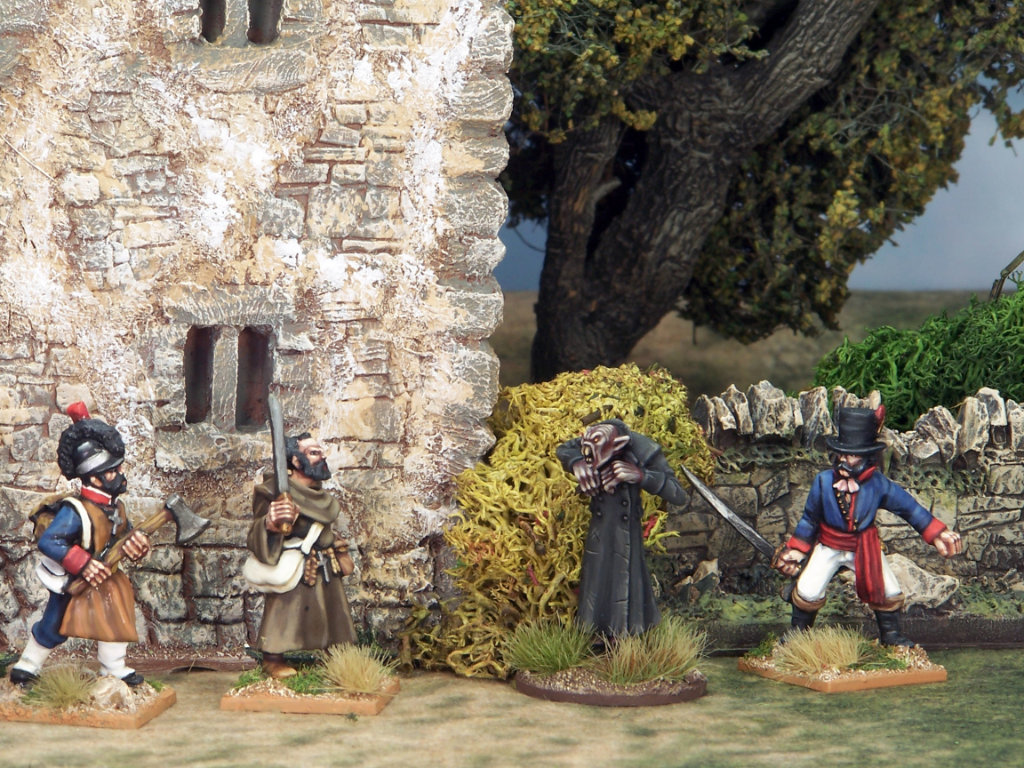 Every country now has small forces that hunt down these creatures and search for knowledge and lost treasures related to these horrors. In Britain, the best of these hunters get awarded the silver bayonet.
Other countries also have these elite groups and I wrote an earlier article about creating your captain and building a group of hunters in my first look at the Silver Bayonet.
Today's post is about looking at the monsters you might face in the book and showcasing some more art from the book.
What Creatures You May Encounter in The Silver Bayonet?
You may face many creatures when it comes to the horrific world of The Silver Bayonet. Some are human like Cultists and Bandits, but many are more terrifying.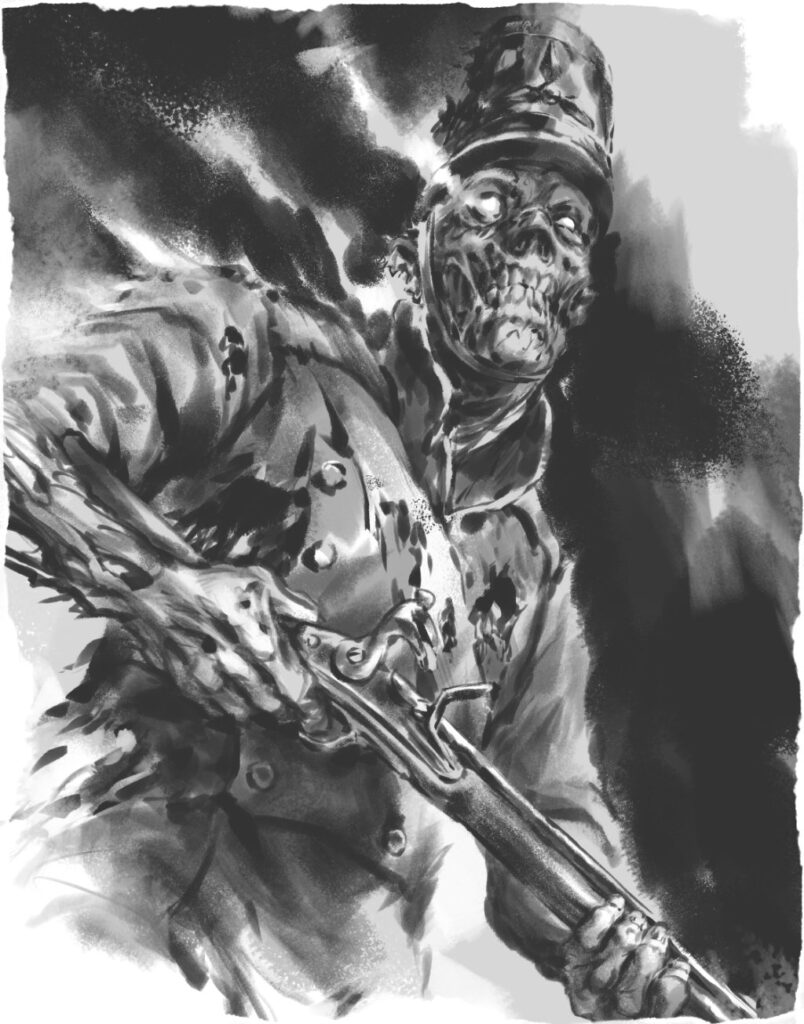 Perhaps you might come across a Changelings, Demons, Ghosts and more. If that weren't enough, the Fey very much exist too. Goblins, Pixies and Hobgoblins all can cause issues for your band of monster hunters.
If you live to tell the tale after the battle, the more prestigious and experienced you become.
A List of Monsters from The Silver Bayonet
Below is a list of monsters that you can have your band of hunters face in The Silver Bayonet. On top of this list, creativity is encouraged and you can make your own monsters and scenarios too.
Bandit
Black Dog
Changeling
Cultist
Dark Wolf
Demon
Ghost
Goblin
Ghoul
Hobgoblin
Living Armour
Living Scarecrow
Pixie
Possessed
Revenant
Troll
Vampire
Vampire Bat
Werewolf
Create Your Own Monster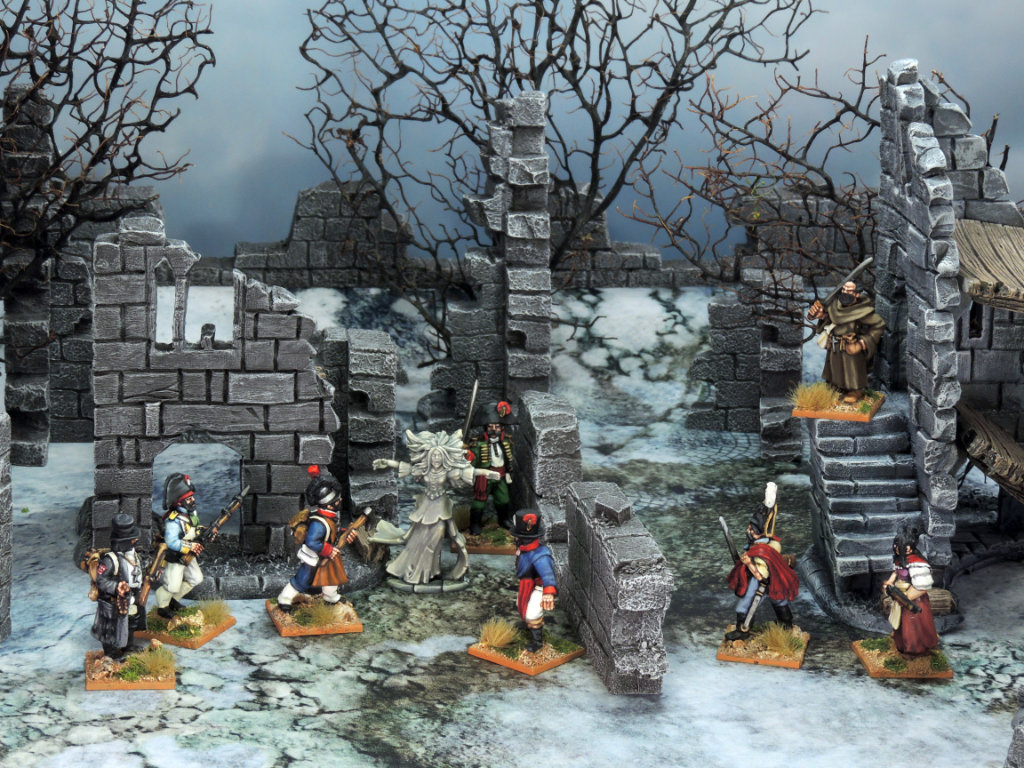 If the book does well, I wouldn't be surprised if we see expansions to this one in the future. For those who don't know, The Silver Bayonet encourages you to use whatever miniatures you have. There are some official ones, but you don't need to use them unless you want to.
Wrapping it up…
Thank you for joining me in this look at the monsters in The Silver Bayonet by Osprey Games. If this setting is something that interests you, I encourage you to consider picking up this book and checking it out.
The game itself is generally played on a 2.5′ by 2.5′ table.
Until next time, Happy Gaming Everyone!!!