On this Halloween Evening, I figured I would share with you the Jorogumo Spider Queen painted by my friend Dave. This miniature for Shadows of Brimstone: Forbidden Fortress is an extra large figure. For board game miniatures, this one looks fantastic!
Disclosure: The Image above is an Affiliate link. If you use it to make a purchase from Amazon, a small portion of the sale goes to Must Contain Minis.
With all that out of the way, let's take a closer look.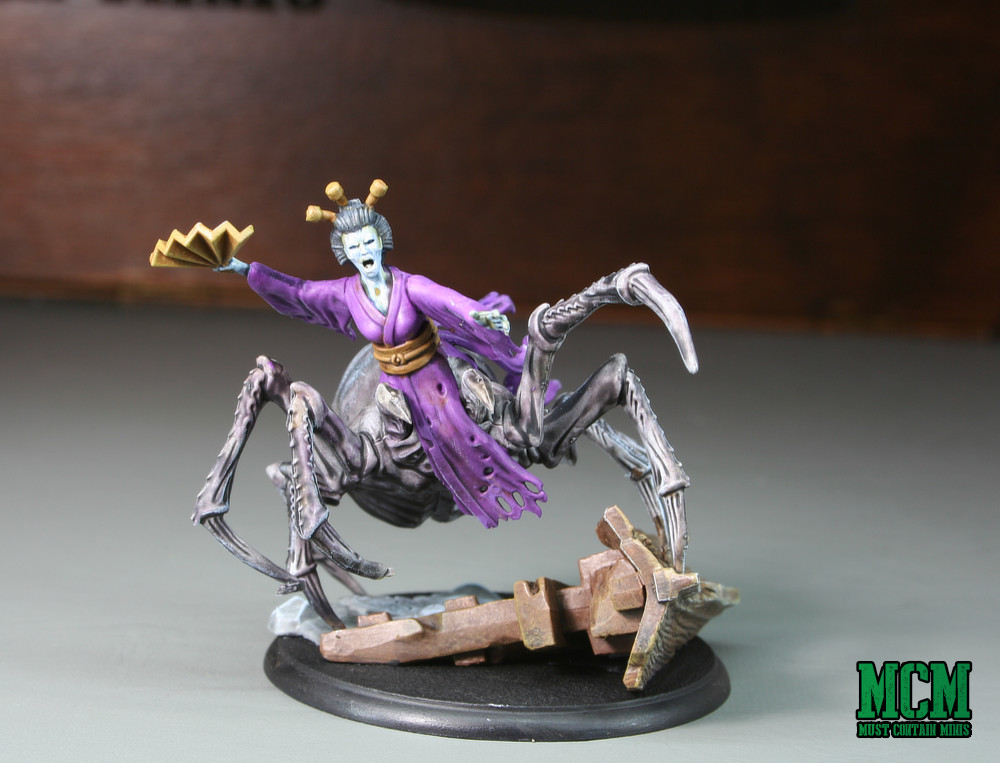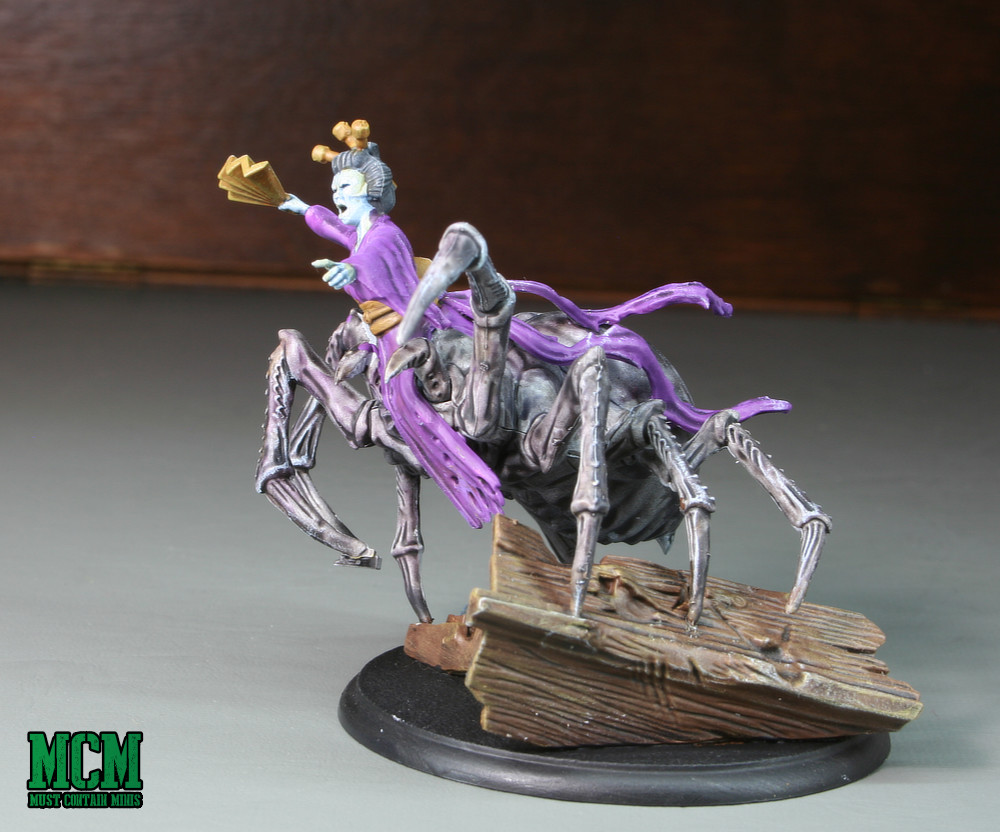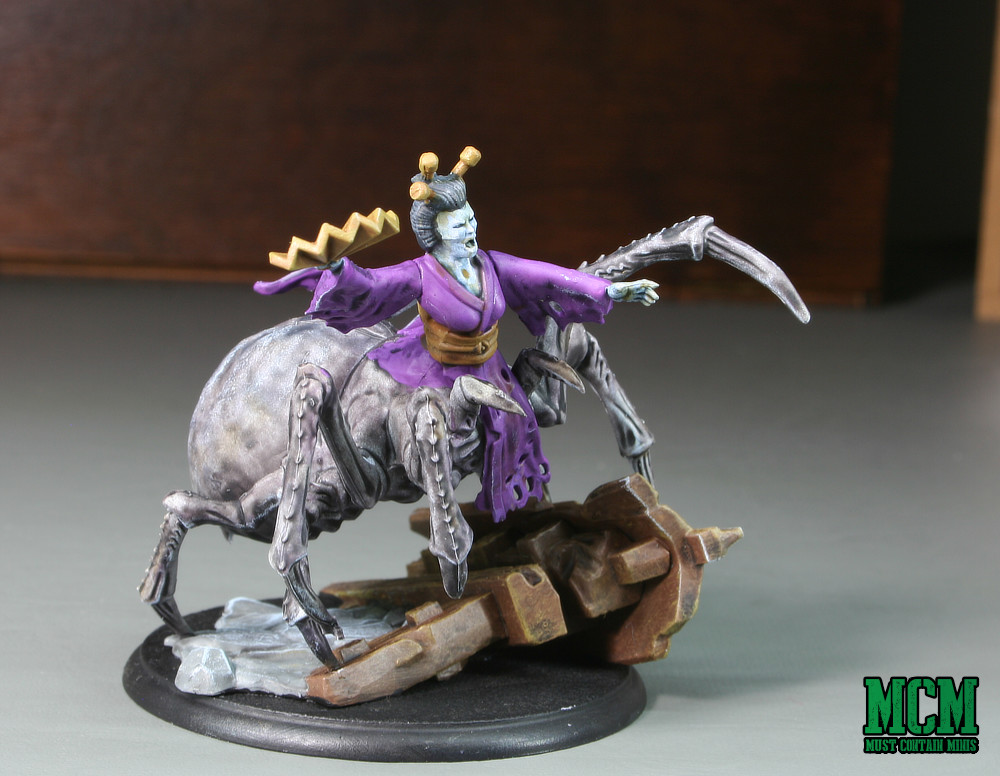 Wrapping it up…
Overall, this is a fantastic looking miniature. Dave Lamers painted her up well. If you want to see more work by him, check out his painters page on Must Contain Minis. Dave specializes in speed painting board games and miniature armies.
Thank you for joining me in taking a look at this well painted board game miniature. I am not sure about your thoughts, but the Jorogumo Spider Queen miniature looks terrifying to me.
Until next time, Happy Gaming Everyone!!!