In this post, I unbox the Ice Maiden for Dystopian Wars. This new ship (and full Battlefleet) is the biggest release to date for Dystopian Wars since the Hunt for the Prometheus. With that out of the way, let's take a closer look.
Special thanks goes out to Warcradle Studios for sending me this product for review.
The Ice Maiden Box Art
As with all of the products I received so far from Warcradle Studios, their packaging looks good.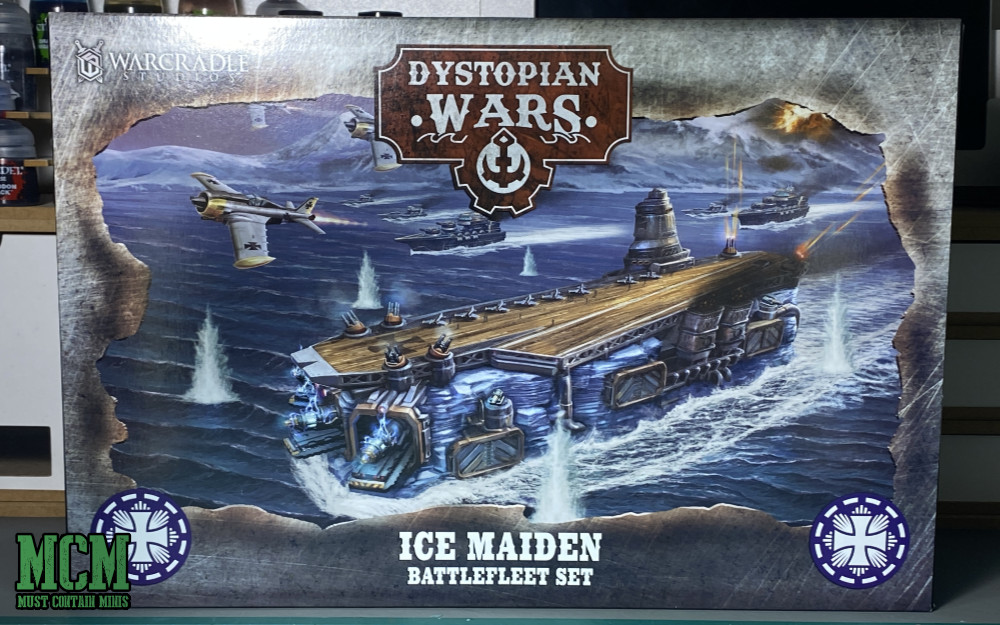 On the back of the box, they show you exactly what is in there.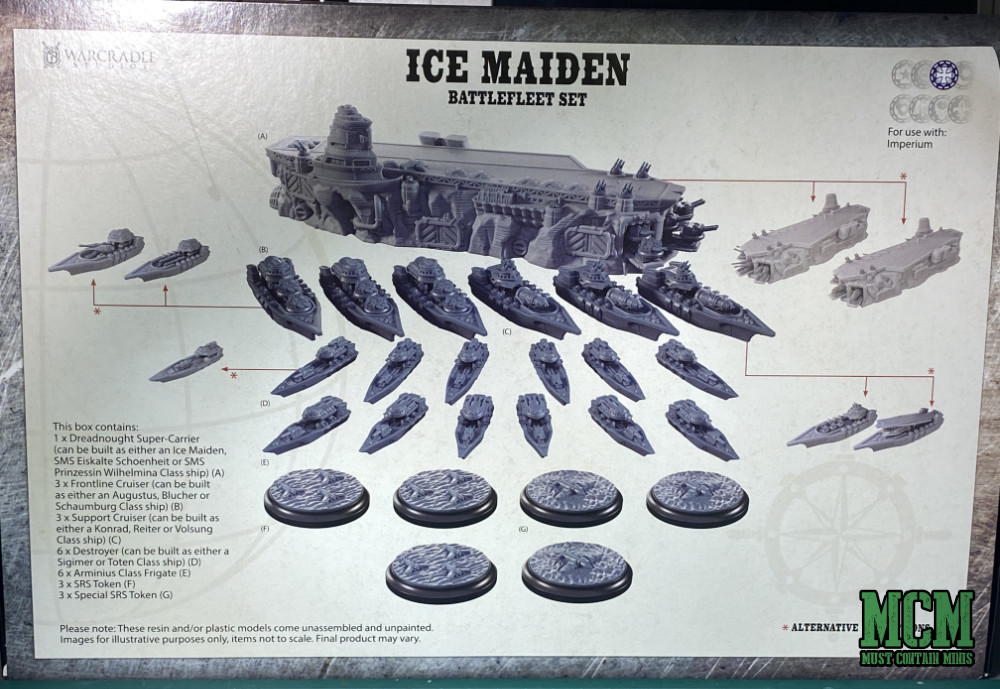 Unboxing the Ice Maiden
The cover slides off of the box. It is a sleeve. Underneath, we find a black box. Upon opening it, a number of sprues greet us.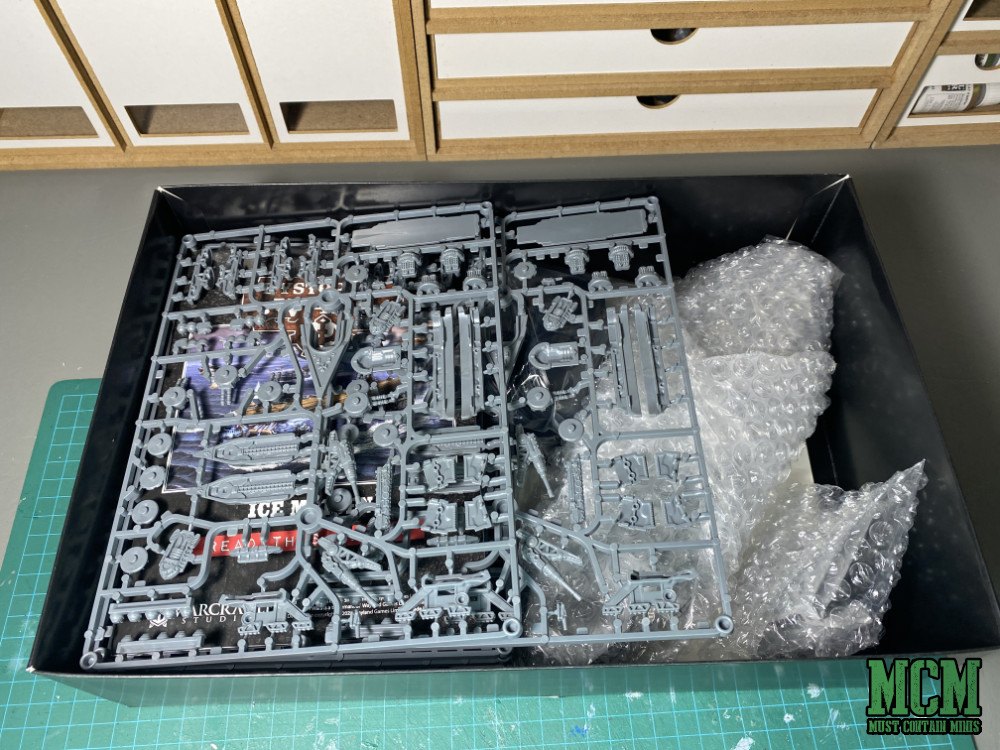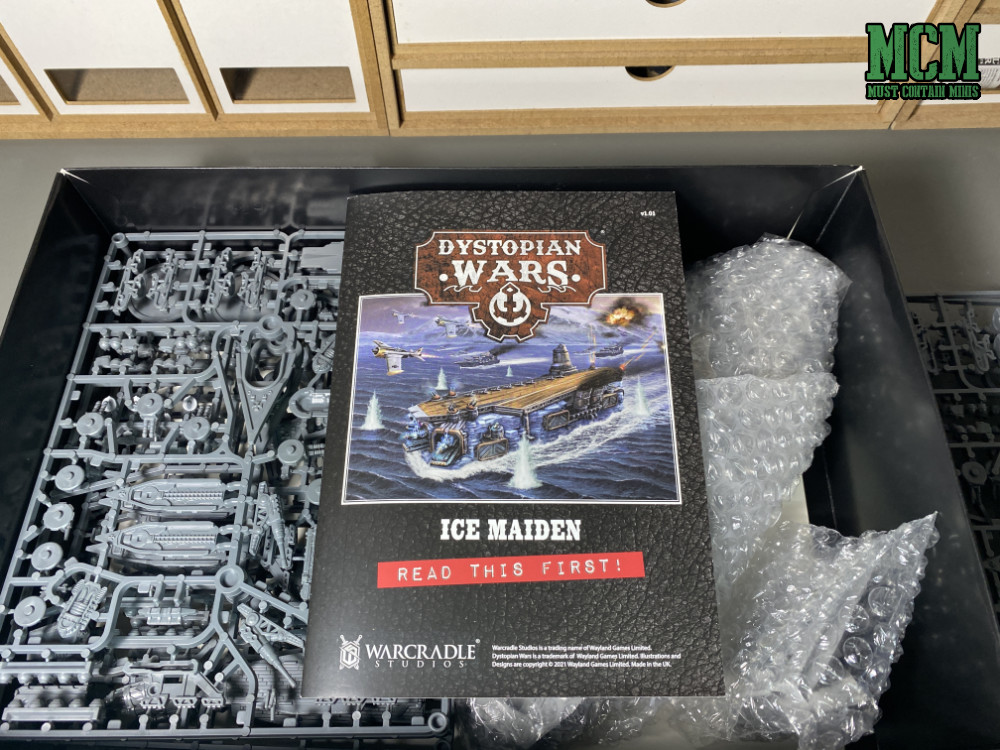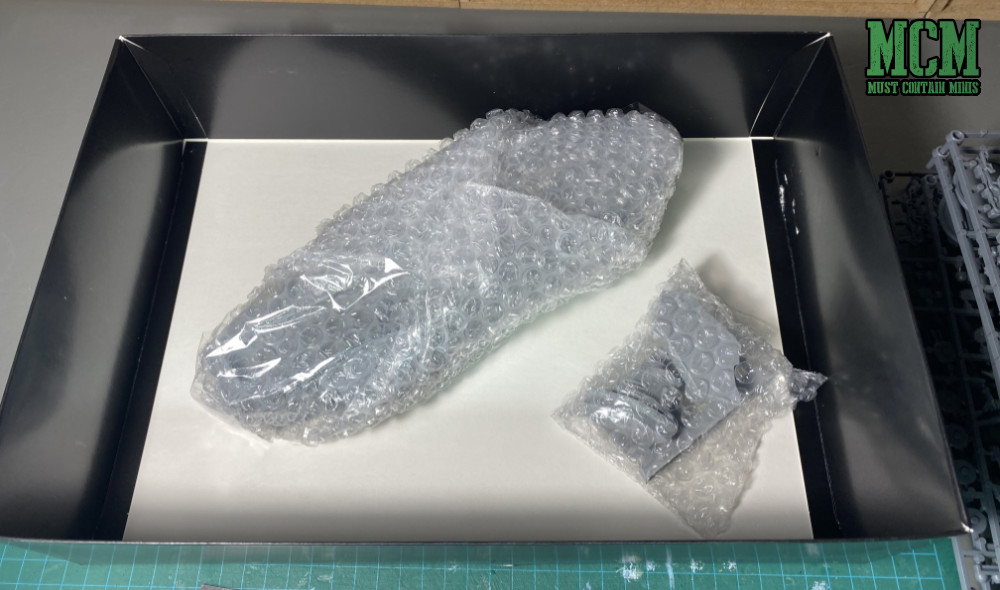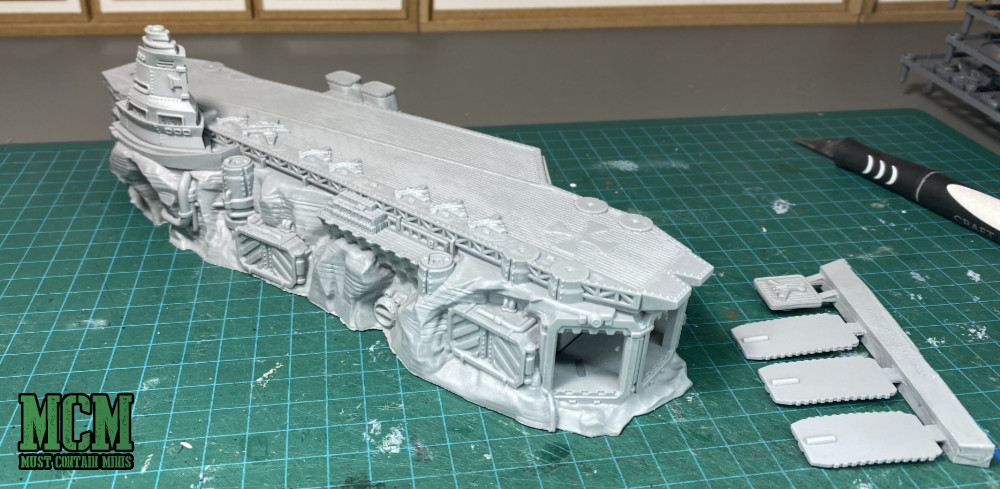 Beauty Shots of the Ship
In this post, I am not building the ship. Instead, I show you what comes in the package. That said, I will show you some more pictures of this floating monstrosity.
Warcradle did a really nice job on this one.


Now, I want to show you the sprues that come with this ship.
Accompanying Sprues
In addition to the Ice Maiden, Warcradle packs in six other sprues into this boxed set.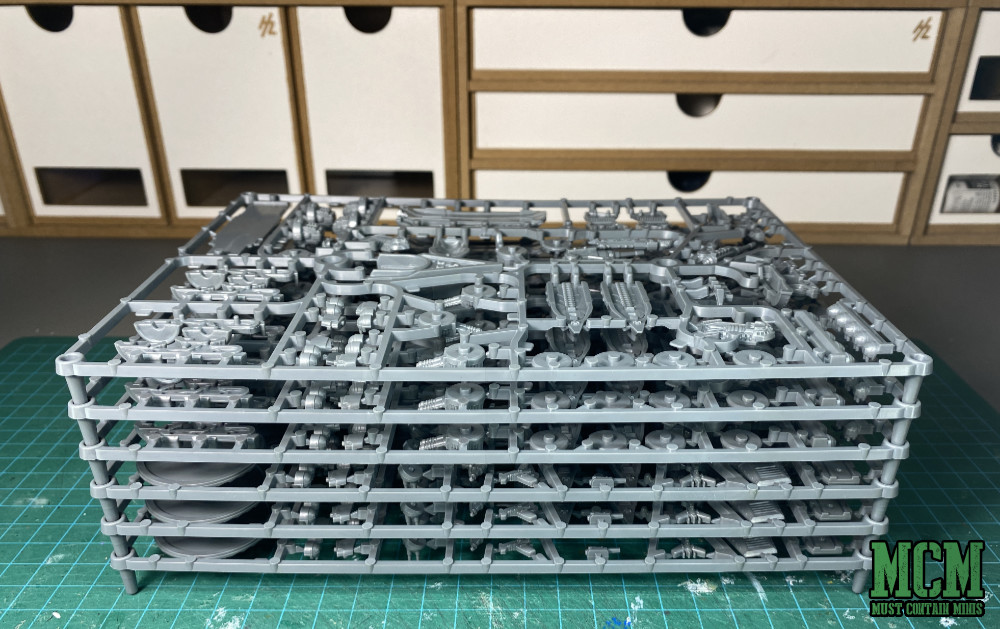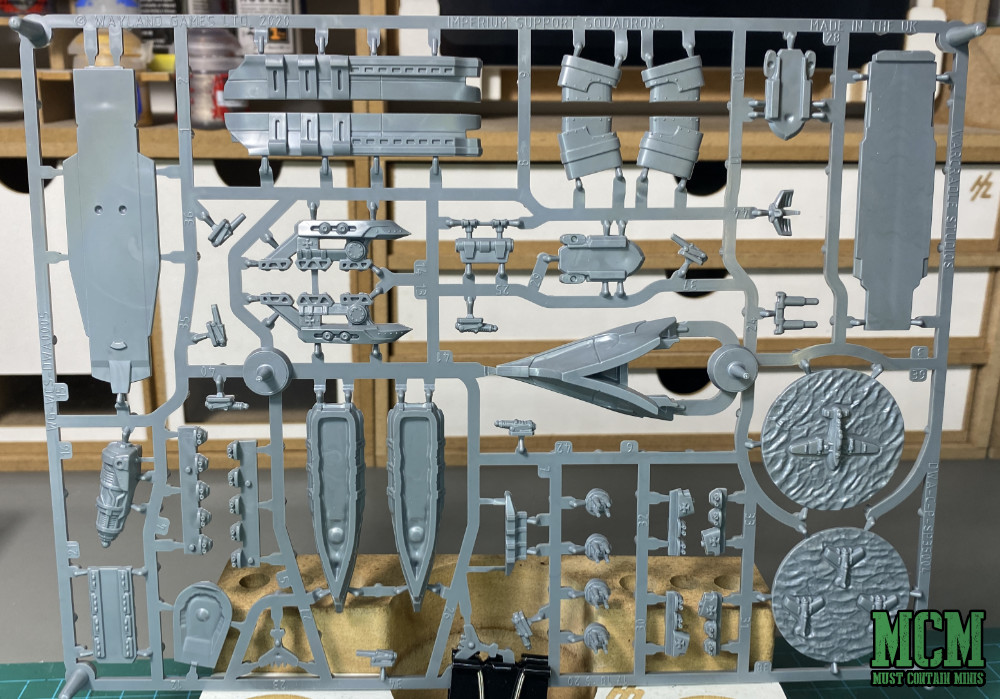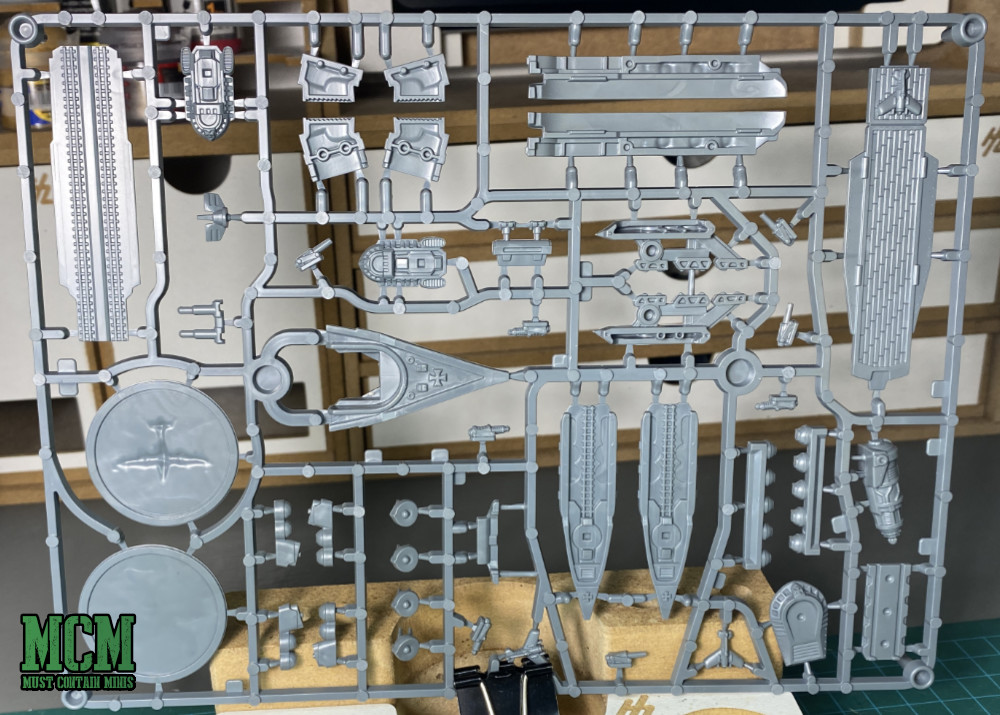 And you get a second style of plastic frame in addition to the one above. You get three frames of each.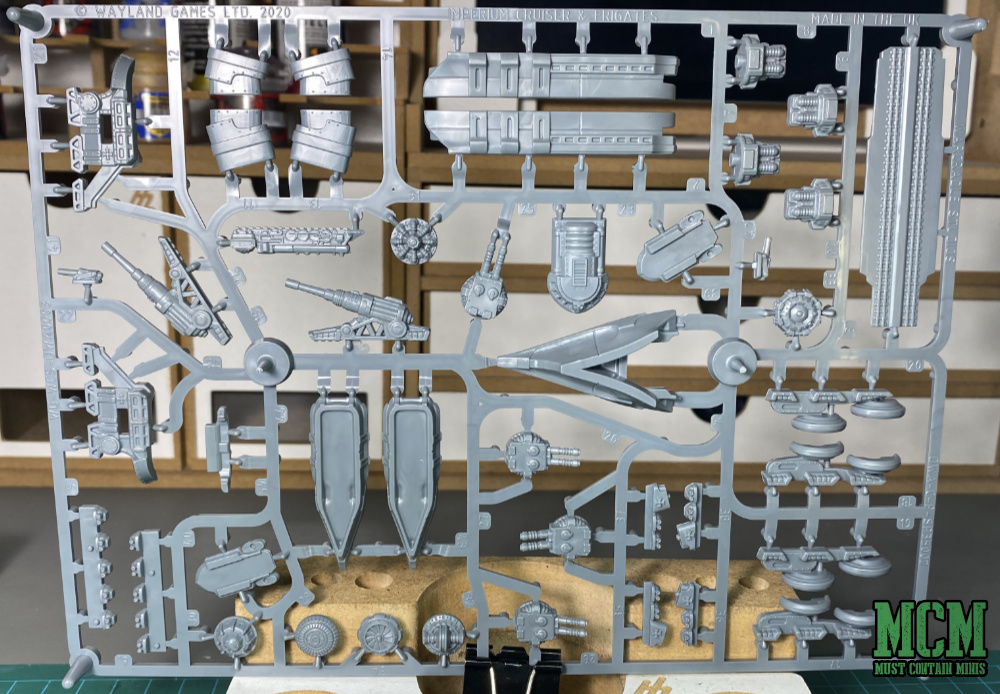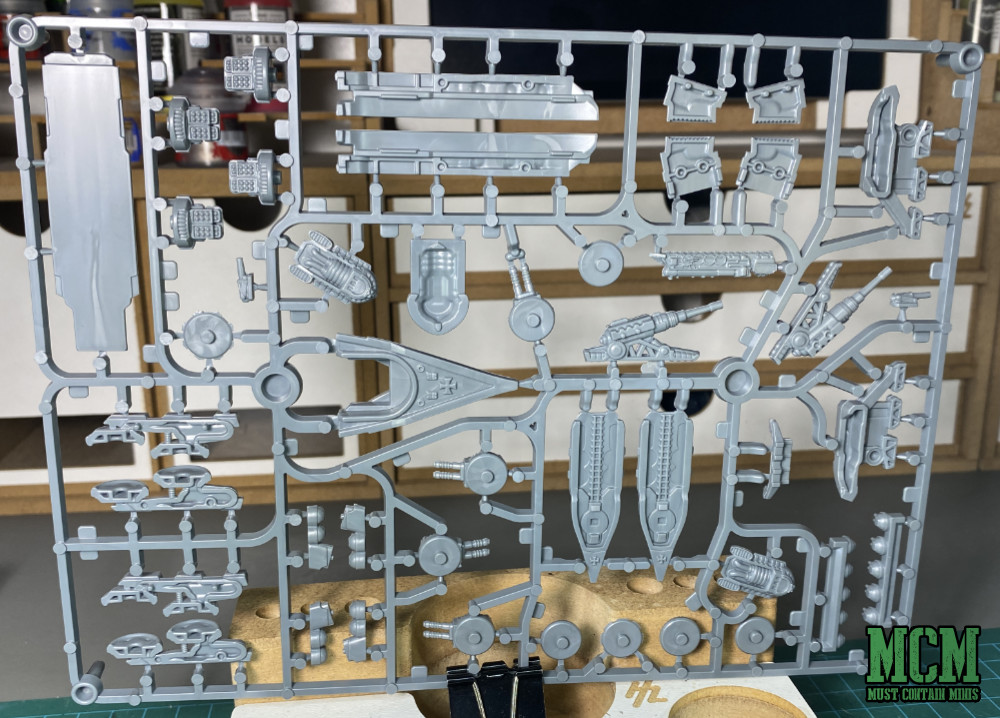 With the Sprues out of the way, let's do some Dystopian Wars scale comparison images.
Scale Comparisons
Dystopian Wars is a 1/1200 scale game. That said, let me show you a scale comparison image. Below is a size comparison of the Ice Maiden compared to some miniatures that likely everyone will know.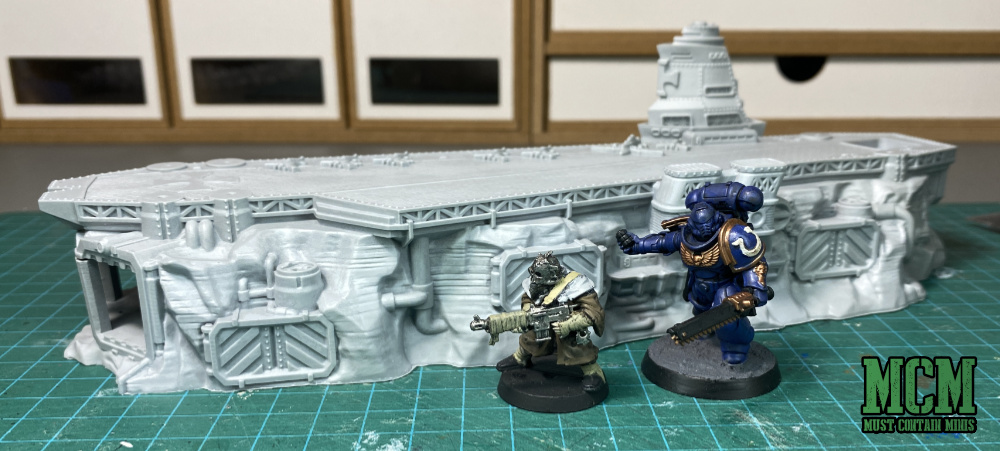 So, how big is the Ice Maiden versus other Dystopian Wars ships? Huge! Take a look at the pictures below to find out exactly how large it truly is.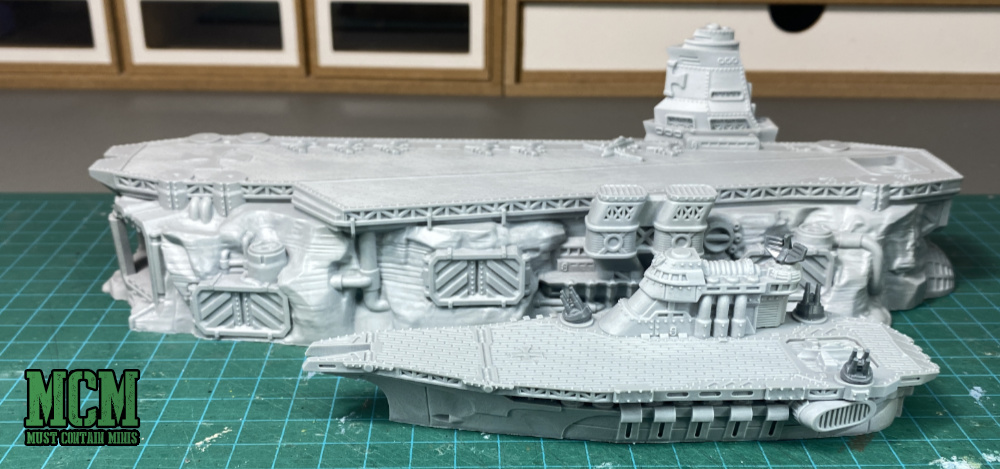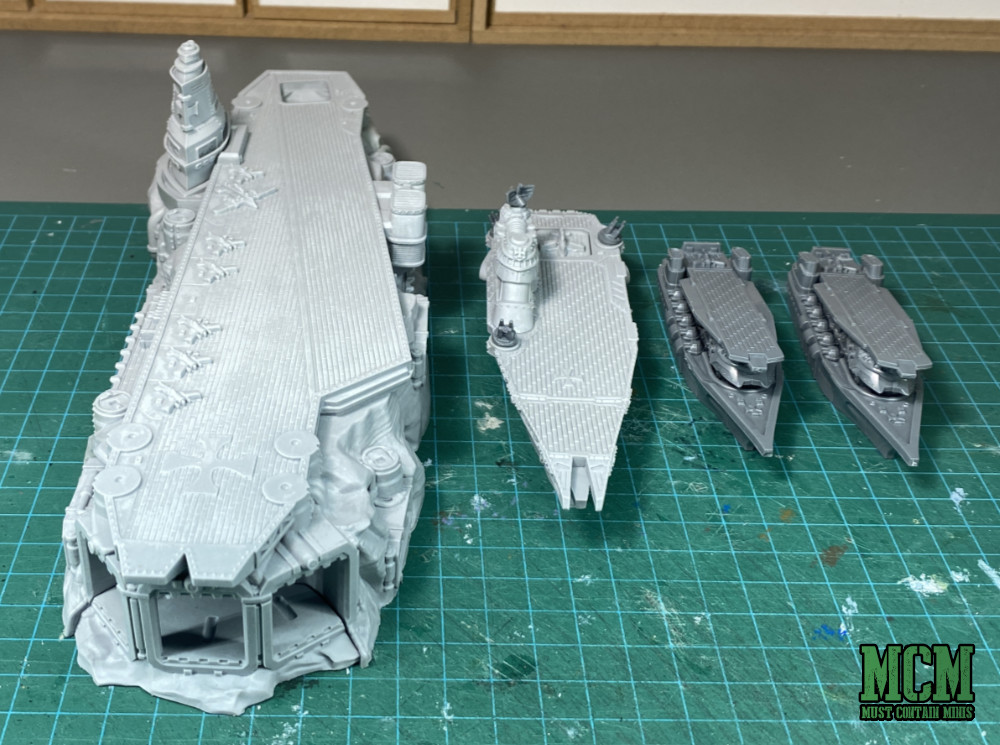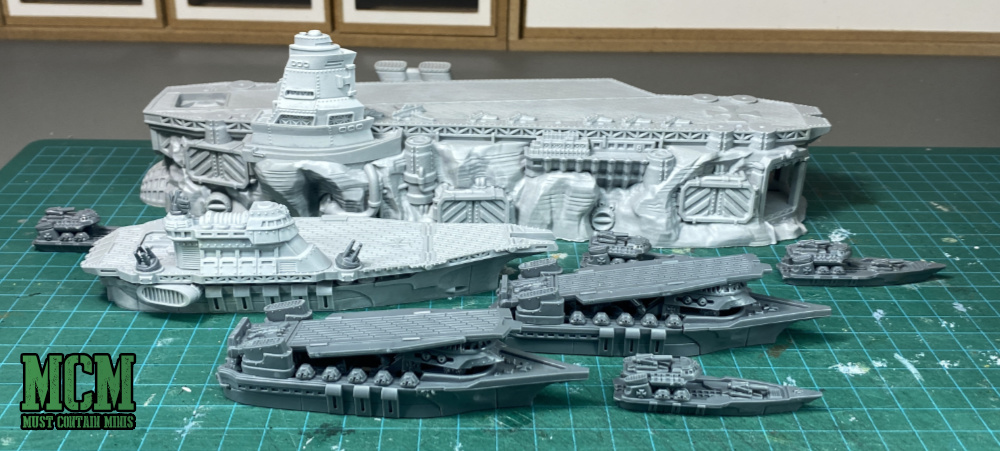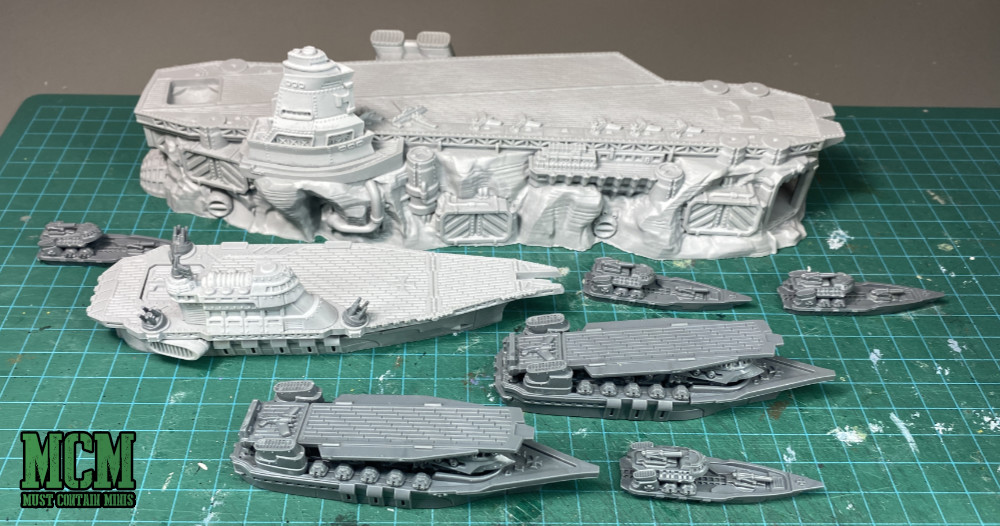 Warcradle certainly made the Ice Maiden big compared to everything else they put out so far.
How to Get Your Own Ice Maiden
If you are interested in getting this brand new Battlefleet boxed set for yourself, be sure to check out your favourite retailers. If they do not carry the product, you can check the price through Wayland Games from here. In the interest of full disclosure, the links to Wayland games are affiliate links and if you use them a portion of the purchase price goes to Must Contain Minis at no extra cost to you.
Now, here are some links that you may find useful.
On top of these, I have more links that you may enjoy.
Relevant Links
Below are sites that will interest you if you want to learn more about Dystopian Wars.
You can also check out my Tempelhof Review. The contents of that boxed set made it into a lot of the scale comparison images in this post.
The YouTube Unboxing
Below is a video of me unboxing, building and reviewing the Ice Maiden. If the embedded video does not work, you can also find it with this link here.
Wrapping it up…
Thank you for joining me in this unboxing post about the Dystopian Wars Ice Maiden. I found the miniature very impressive and look forward to building the set. Once I build them, I will showcase the fleet here on this site. Make sure to come back for more.
Value wise, I believe that this battlefleet is a good deal. It is right in line with the price of two squadrons of ships and a single battlefleet. That gets you a similar number of ships, but the Ice Maiden is way larger than any of the other flagships to date.
Until next time, Happy Gaming Everyone!!!