In my latest video post, I unbox four different Blood & Plunder Starter Sets, a boat and a ship. On top of that, I place them all in my Feldherr MAXI Plus case.
I actually bought a lot of miniatures to fit into this case. In the video, you will see me unbox all of these Firelock Games products and place them in that miniatures case.
Specifically, you will see me unbox Firelock Game's…
Pirates And Privateers Set
European Colonial Militia Set
English Nationality Starter Set
The Bark
The Longboat
Multiple Blisters not in the sets above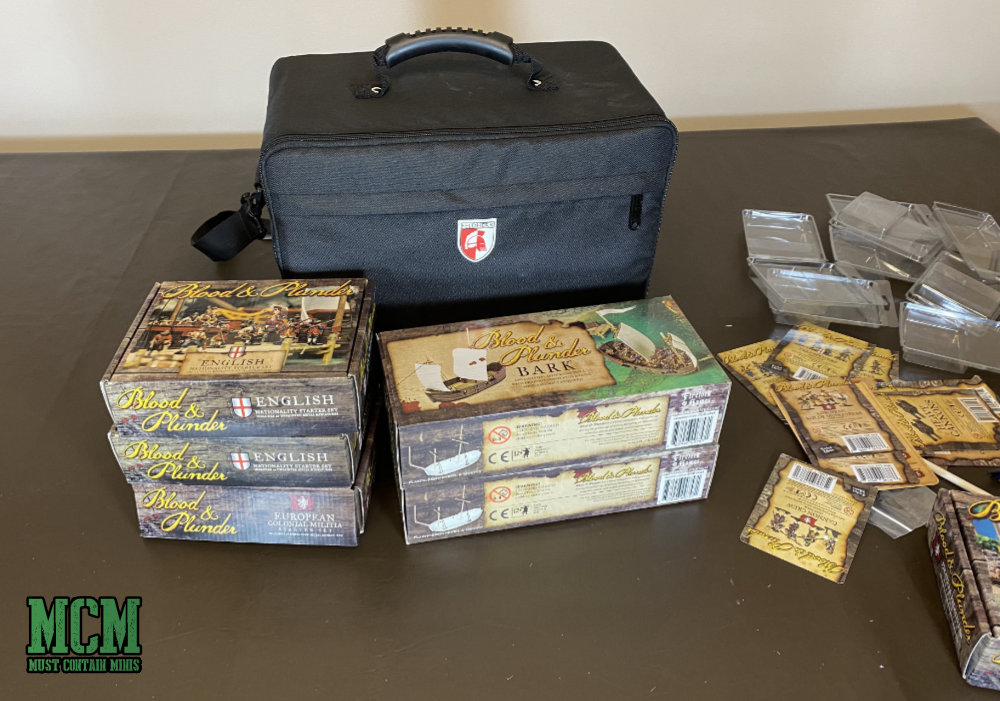 In the interest of full disclosure, Feldherr sent me this case for review. If you or a company you know would be interested in a review, please check out my Submissions Page.
Without any further ado, let's look at that video.
The Feldherr Case Review and Blood & Plunder Unboxing Video
Below I embedded my Feldherr and Blood & Plunder video. If the player does not work, you can also find the video on YouTube using this link here.
This video is a continuation of two other videos that I will embed further down in this article. Up next, I want to tell you how you can save some money on a Feldherr case incase you are interested in getting one for yourself.
A Coupon Code for Feldherr
If you are interested in saving some money with Fledherr, I have a coupon code for you! Now, this code will be over soon. It is good until July 31, 2021.
Promo Code: MCM2021
Discount of 5 Euro at a minimum order value of 50 Euro.
The code is good until the 31st of July, 2021.
As a note, this is not an affiliate link. Instead, it is only a way to help you save money if you are interested in the case.
Now, let's look at the videos that go before this one.
Previous Related Videos
This video that I presented to you today entitled "Filling a Feldherr case with Blood & Plunder Miniatures – Unboxing and Review" is a continuation of two earlier videos. Below are those videos incase you are interested in them as well.
In my first video, I reviewed the Feldherr Maxi Plus case and talked about how it is a good solution for the metal miniatures of Blood & Plunder. If the embedded video does not work, you can use this link here to also get to the video.
The next video quickly shows you what was in my Firelock Games Delivery. Most of those miniatures ended up in the Feldherr case. Again, if that embedded video does not work, here is a direct link to the video.
A Note of Interest
If you watched the newest video on this page, you will know that I could not fit all of my miniatures in this case. Let me show you a picture of the ones I gave to my friend, Dave, so I could make room for more miniatures.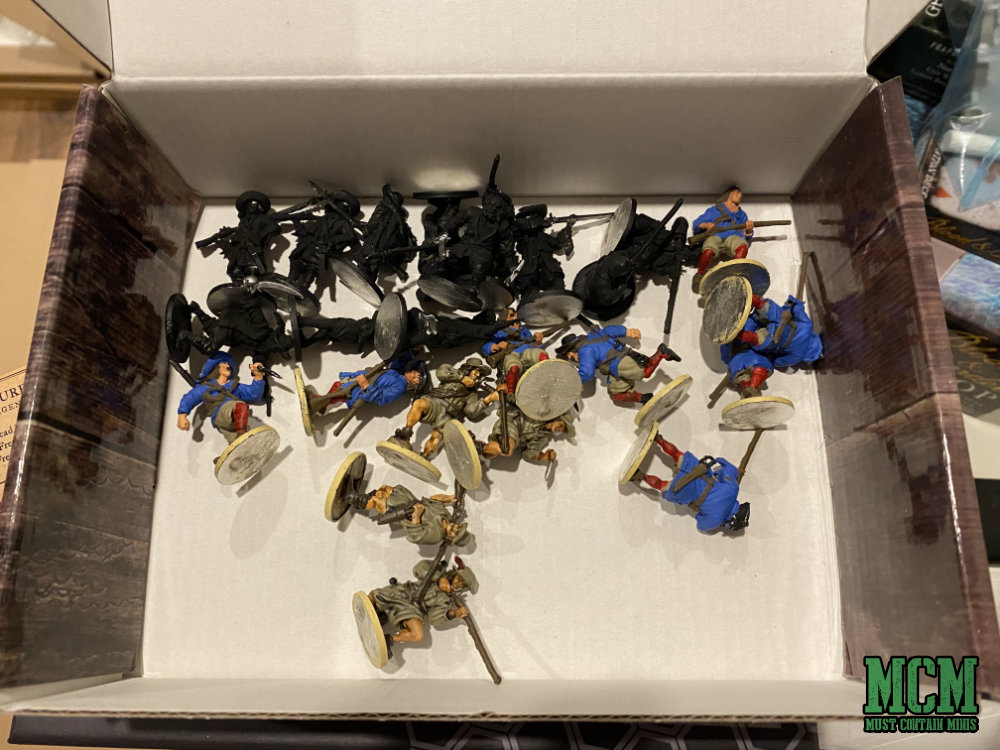 Now that you have the Coupon code and have seen the three related videos, let me direct you to some other links that you may find of interest.
Links of Interest
Wrapping it up…
Thank you for checking out my Blood & Plunder and Feldherr MAXI Plus unboxing and packing video. If you haven't checked out my YouTube channel yet, please head on over there and subscribe.
Until next time, Happy Gaming Everyone!!!