In this post, I review a Miniatures Carrying Case by Feldherr. Straight off the start, this case is exactly what I was after. It is a well made case with soft foam suitable for my metal miniatures. On top of that, Feldherr delivered extraordinary customer service while helping me choose out the best products to protect my collection. That customer service is a strong reason to deal direct with them, even if you live in North America.
For those who don't know, Feldherr is out of Germany. They make protective foam and carrying cases for miniatures (and other items of interest too). The variety of products that they offer is bewildering because there is so much, but if you let them know what you need (or what you are working to protect) then they can easily guide you to the right products for your project. This experience was extremely pleasant for me. I asked if it was just because I was a reviewer. They told me that everyone who reaches out to them gets the same experience as I did.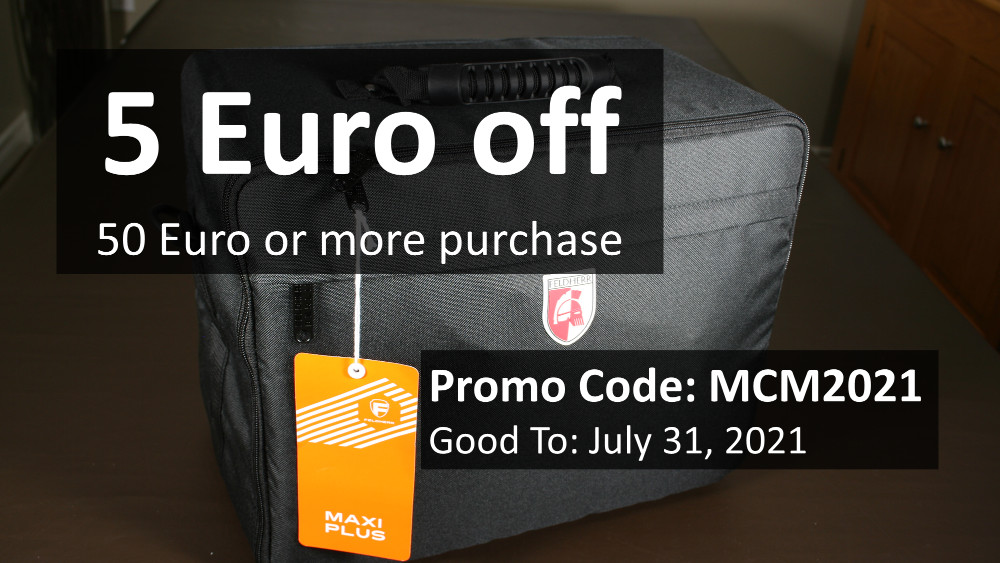 That service is worth mention because I found it so valuable. I am sure many over you would too. These products are also sometimes available on Amazon and some other retailers. That said, if you deal direct with the company – they will match you up with exactly what you need. They did this for me, even though they don't have premade trays for the game I was looking to protect. You don't get that kind of service if you buy from Amazon.
For those who like to watch reviews, there is a video version of the review at the end of the article.
Disclaimer
In the interest of full disclosure, Feldherr sent me their MAXI Plus case for review purposes. In no other way was I compensated for this review and I reserve the right to saw what I want about the product – both positive and negative. They also gave me a coupon code for you to use to save some money. This is not an affiliate link. I do not benefit from you using it, but it is a chance for me to give something back to you, my readers.
Looking Closer at the Case
Now, let's take a closer look at that Feldherr MAXI Plus miniatures transport case.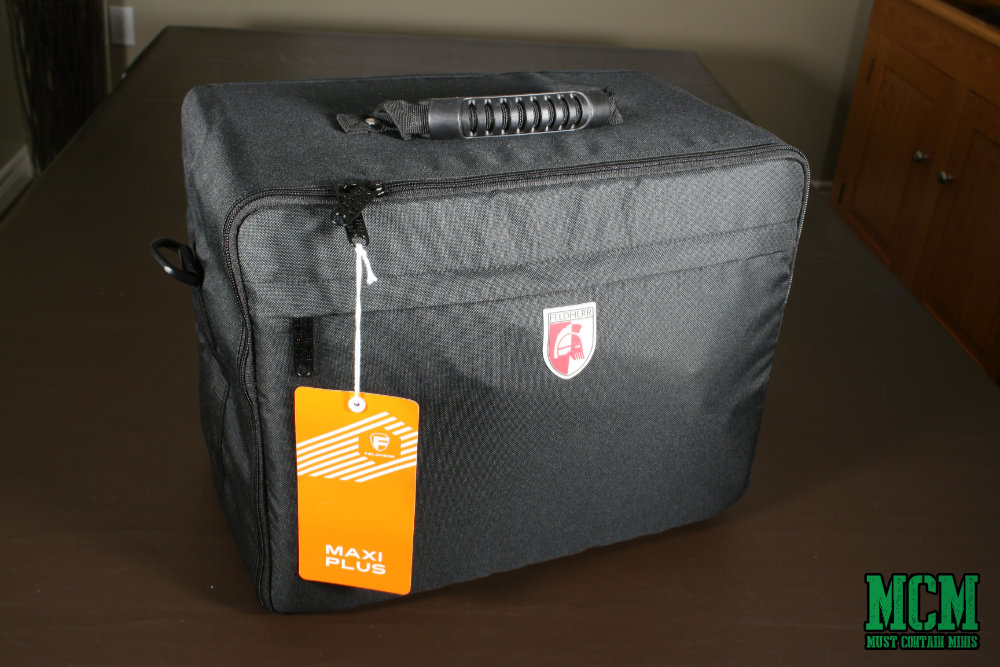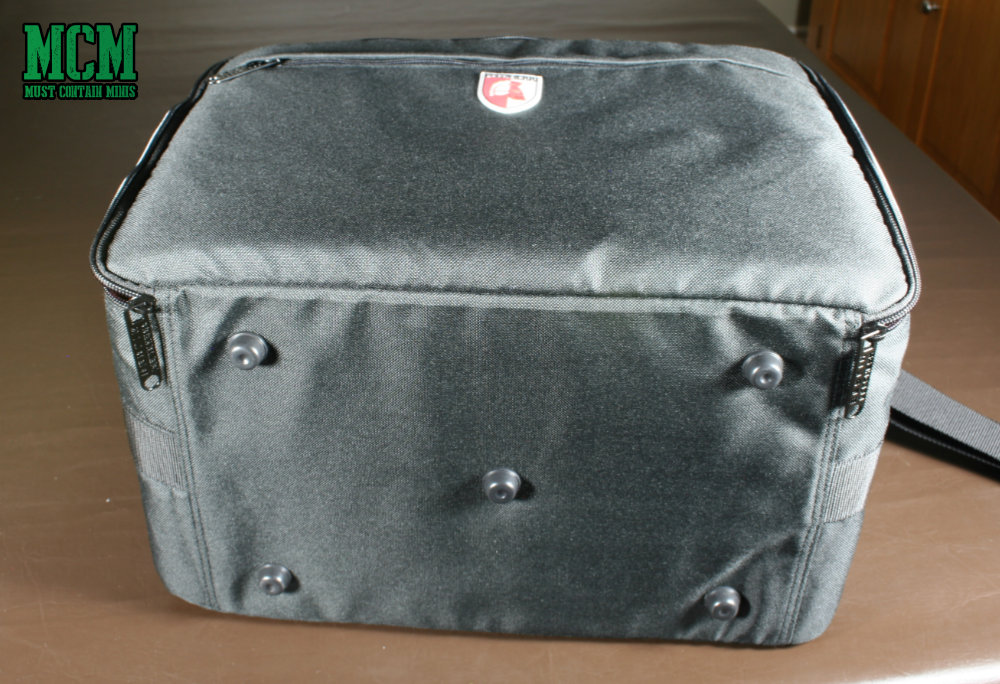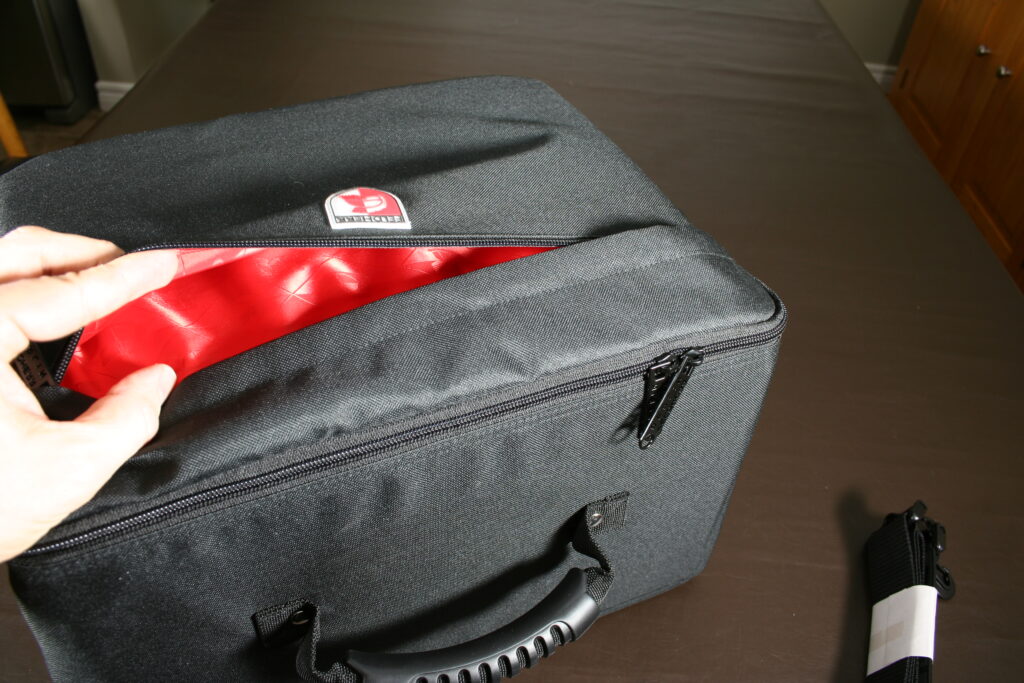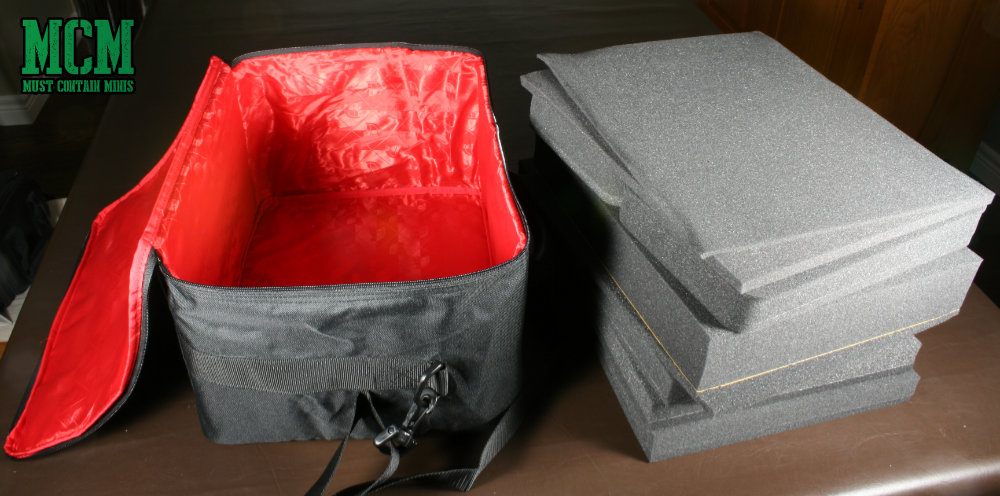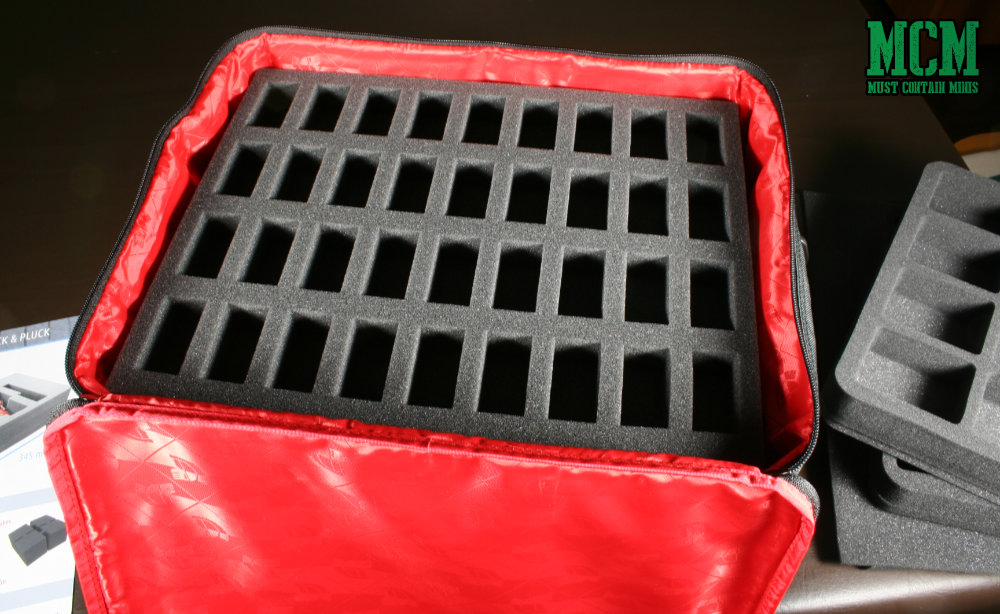 The foam of this case is softer than other brands (like Battlefoam). The reason I requested this unit is for my collection of Blood & Plunder.
Housing my Blood & Plunder Collection
Originally, I housed my Blood & Plunder collection in a Citadel Skirmish case. This did not work well with my metal miniatures. As soon as I lifted the tray, the bottom gave out and all of my painted miniatures collided. I was not happy about that. This Feldherr case solved that issue. While I got it for a metal collection of miniatures, it would work well with plastic and resin too.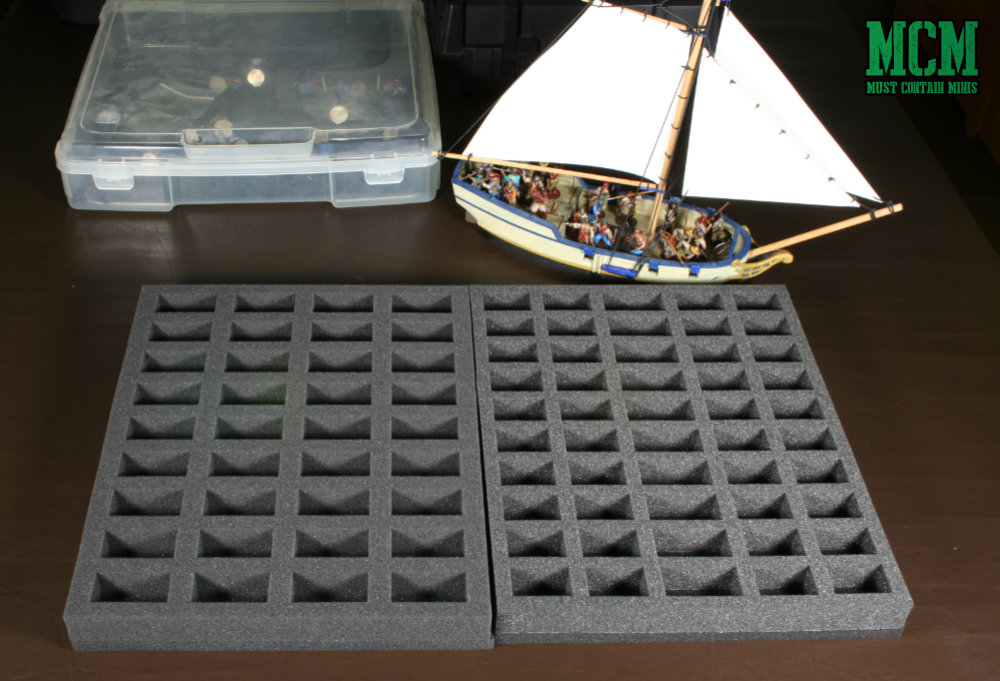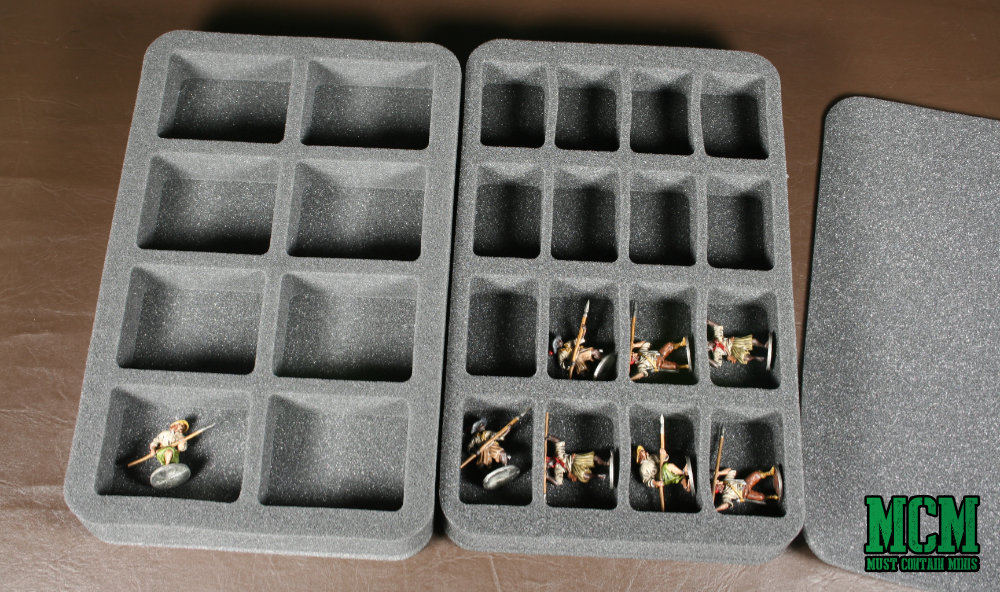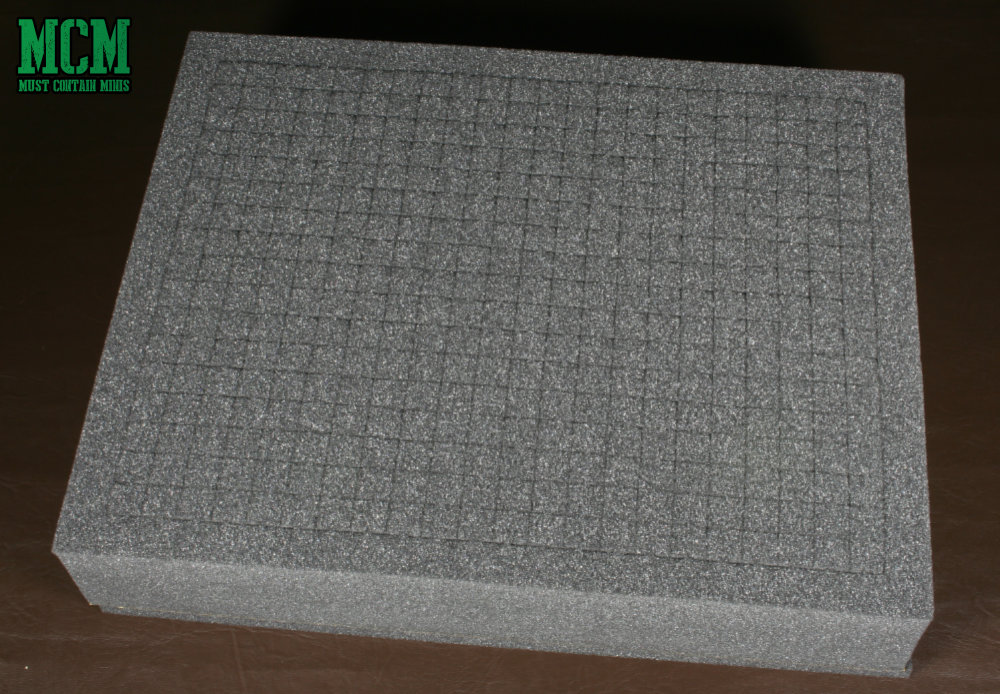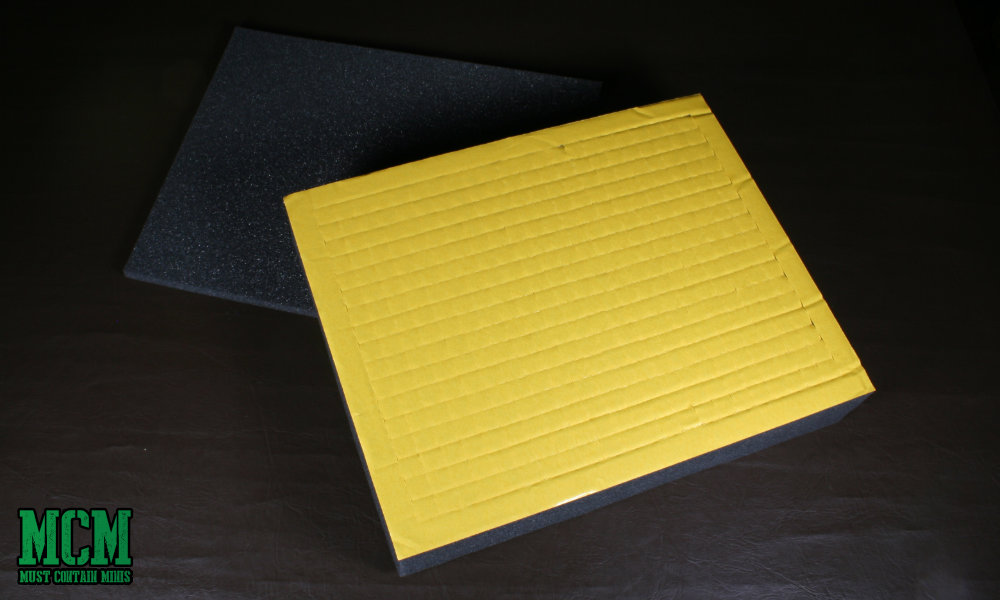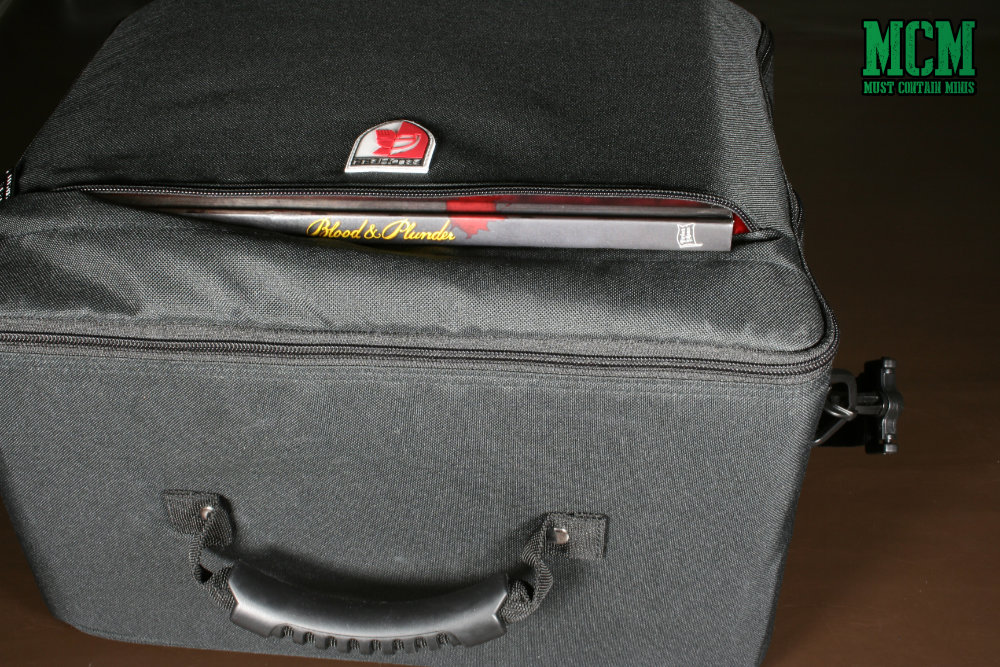 Right now, this case is still waiting for a few Blood & Plunder items that I have on order. Once they come in, I will showcase this carrying case again and how I filled it.
Feldherr Video Review – The MAXI Plus
Wrapping it up…
Thank you in joining me in this review of the Feldherr MAXI Plus carrying case for miniatures. This case works well and I have no fears about using it for my metal miniatures. I am also confident that it will work well for both plastic and resin miniatures. If you go to the Feldherr website, it can be overwhelming because they have so many options. If you reach out to them though, their customer service is absolutely incredible. Their representative did an amazing job matching me up with the foam that I needed.
Again, they tell me that every customer that reaches out to them gets that level of service. If you are in North America, that might be reason enough for you to reach out to them when investigating a case for your miniatures instead of buying from Amazon.
I also have a coupon code that you can use to save money too. This is not an affiliate or paid link. It is simply a way for you to save some money for if you want to try Feldherr out for yourself.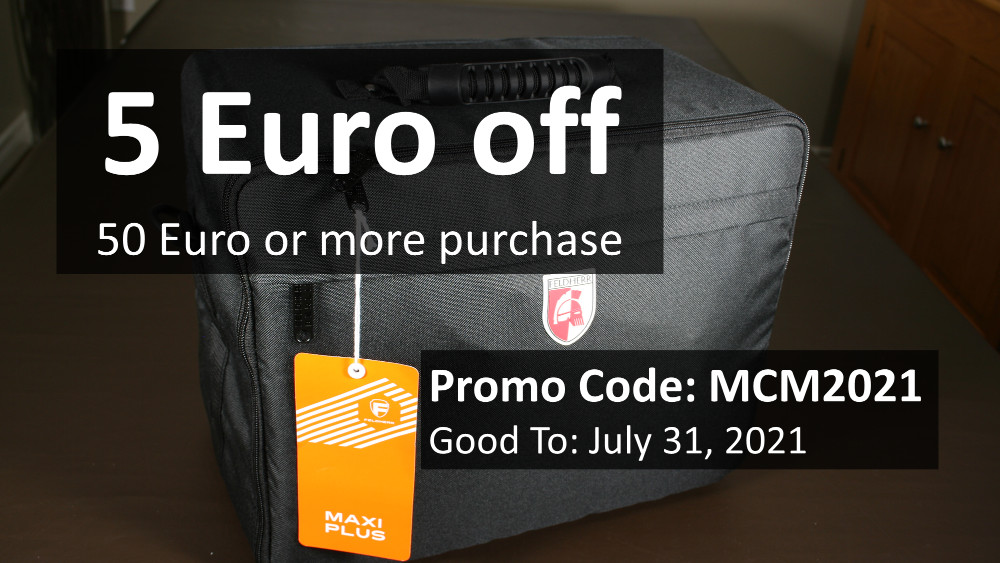 Until next time, Happy Gaming Everyone!!!