This post is a Citadel Skirmish Figure Case Review. I bought this case a couple of years ago when I moved from one house to another. I needed a way to transport my minis safely and chose to give this case a try. This is a great case for plastic and resin miniatures, but it was the wrong case for my immediate application.
The Features…
Looking at the Games Workshop website, the selling feature of this case is its flexible dividers. GW calls that their "revolutionary channel foam." This foam is not fastened at the bottom and can instantly form to whatever miniature or model you want to put in there.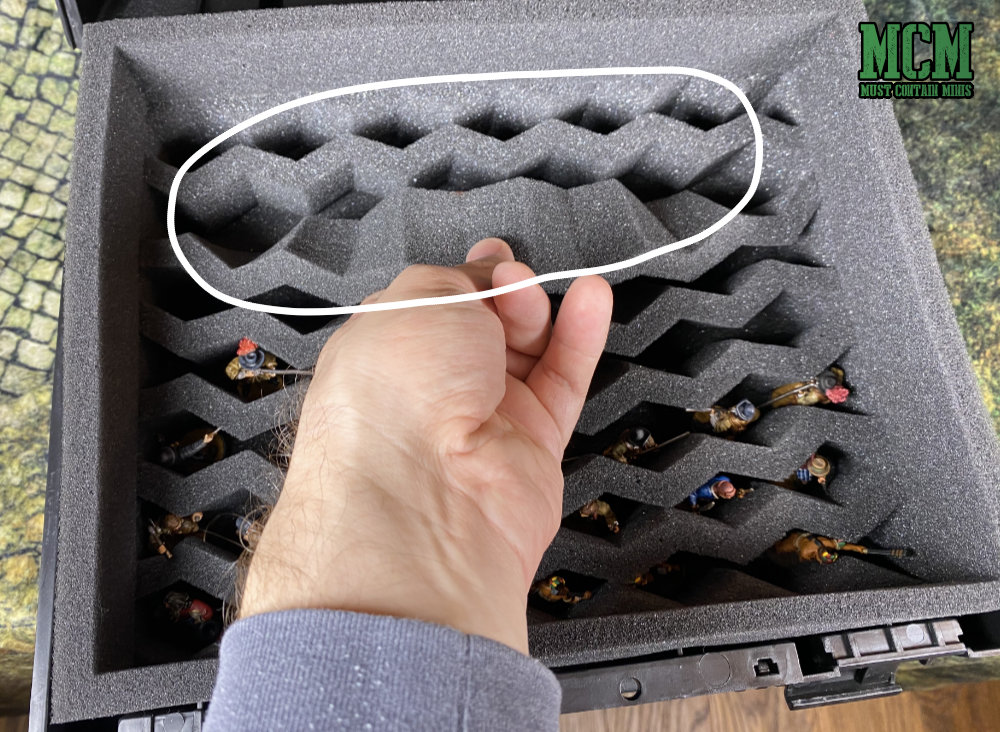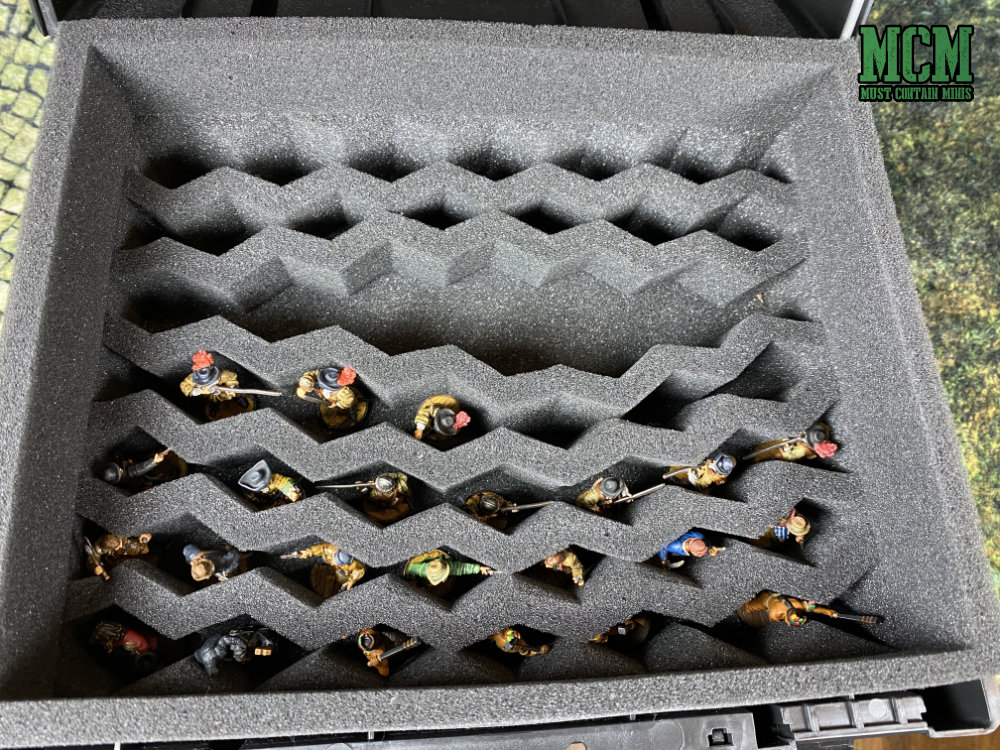 The foam itself is larger than the case holding it. When you close the lid, it seals the miniatures in for a great deal of protection. It actually squeezes the foam to practically hug your figures in protective foam.
The exterior of the case is very tough. That couples well with that fact that the interior wraps itself around your minis for extra protection. If you are interested in the GW marketing video about the case, here it is below. After the video, I will get into why it didn't work the best for my application.
Why the Case Didn't Fit my Needs…
I like that this case hugs the miniatures that you place in it gently. It comes with a hard shell and I feel that it does a good job at protecting my minis. I like its flexibility with its "revolutionary channel foam." At the same time, I find that foam channel to be this case's downfall.
Now, let's discuss the only negative that I found with the case in this Citadel Skirmish Figure Case Review.
Typically, I transport my miniatures using the magnetic bases plus toolbox approach. My friends use BattleFoam. Their foam trays are pretty rigid and you can take the trays out without worry about wrecking your miniatures.
I bought this Citadel Skirmish Figure Case for my metal Blood & Plunder miniatures collection – all beautifully painted by commission painters. Starting with the top tray, I loaded my brand new GW Case with these miniatures. When I lifted that tray to start with the bottom tray, I heard the sound no collector wants to hear.
"Ting, ting, ting." The bottom of the tray sagged due to the weight of the metal miniatures and all of the miniatures crashed together. It turns out that channel foam is no good for metal miniatures, especially if you load up the case with all metal miniatures.
I since learned that you can still use this for metal miniatures, but you can't remove the trays with them in there. You have to completely unload the entire top tray before you remove it. If you do this, then this case works just fine for metal miniatures.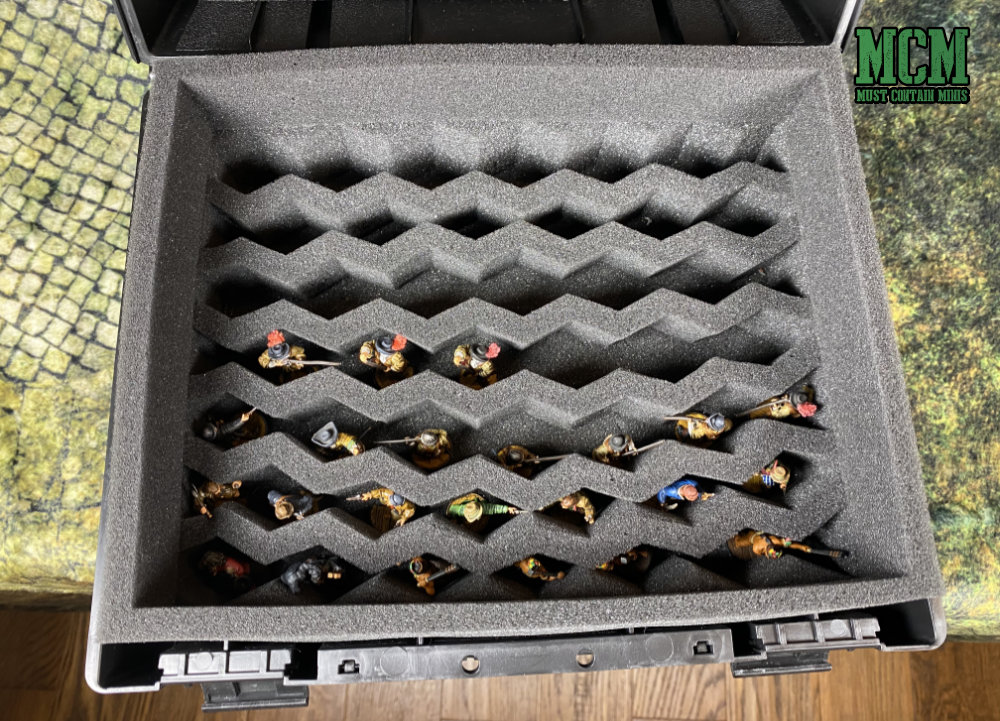 Wrapping it up…
Overall, this is a good case. It is solid, hugs your miniatures in protective foam and is very flexible with the channel foam. I think this one is great for plastic and even resin miniatures. That said, the strength of the flexibility from the channel foam is actually a weakness for heavier models and miniatures.
My recommendation is that if you are looking into a case for metal miniatures, move along to something else instead of going with this one. For myself, I continue to use it for my Blood & Plunder collection, but am very careful with how I handle and unpack my minis while using it.
My future plans for the case is to repurpose it to a plastic collection and to get a different case for my metal minis.
Until next time, Happy Gaming Everyone!!!