In this post, I show some Cthulhu Miniatures Serpent Men that I painted by RAFM. These miniatures are part of their Cthulhu Classic Line of Miniatures, and you can still buy them off of RAFM's website.
I actually painted these figures up some time ago, but finally put the basing materials on them and called them finished.
Now, let's take a closer look.
The Serpent Men miniatures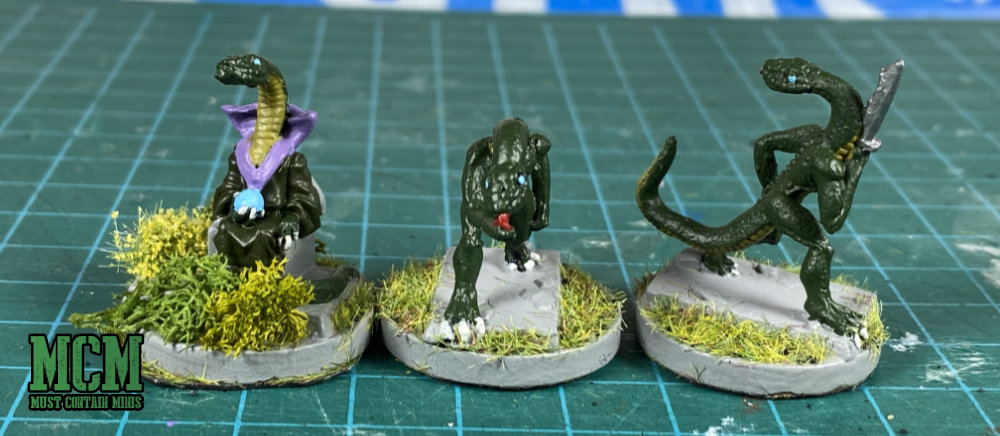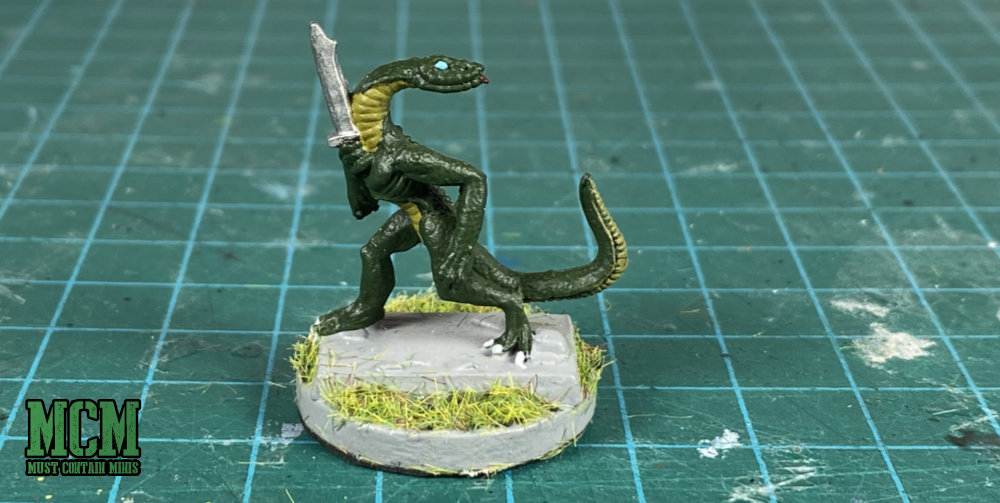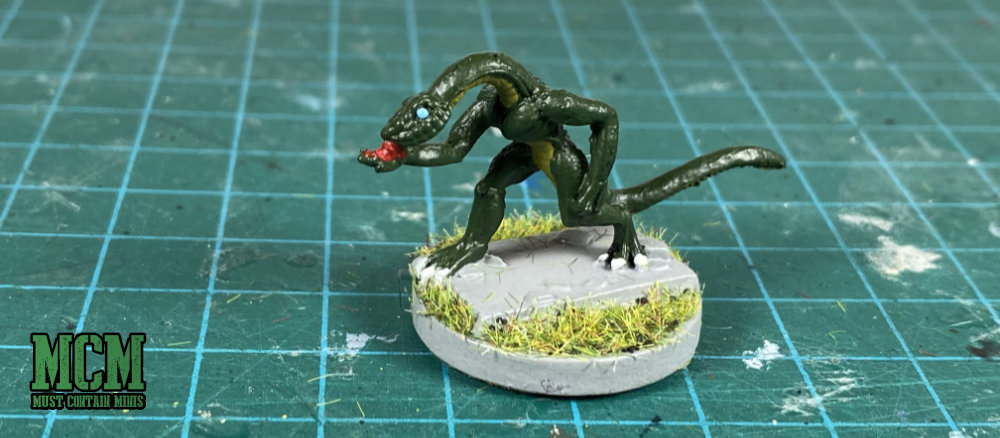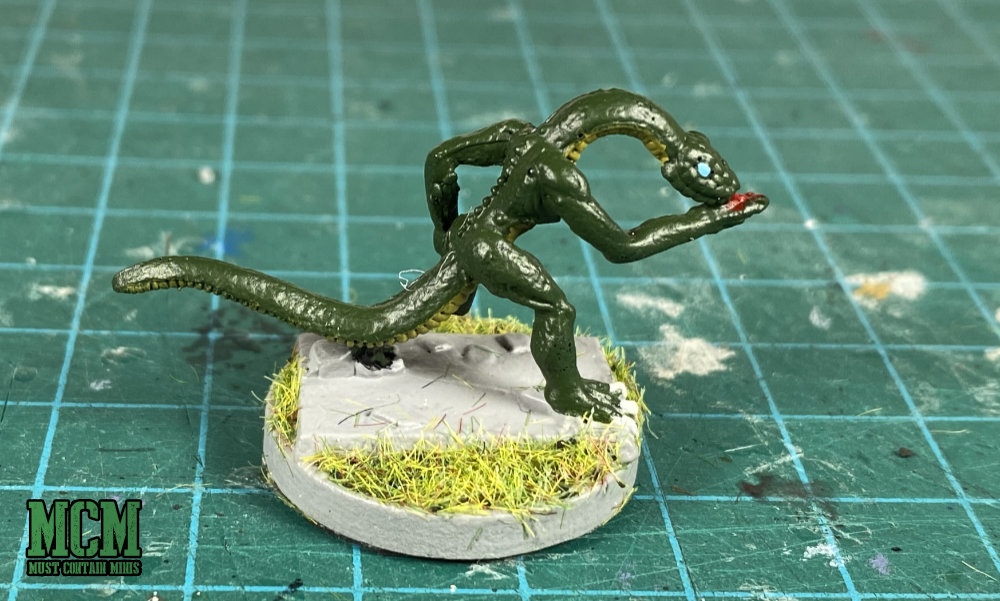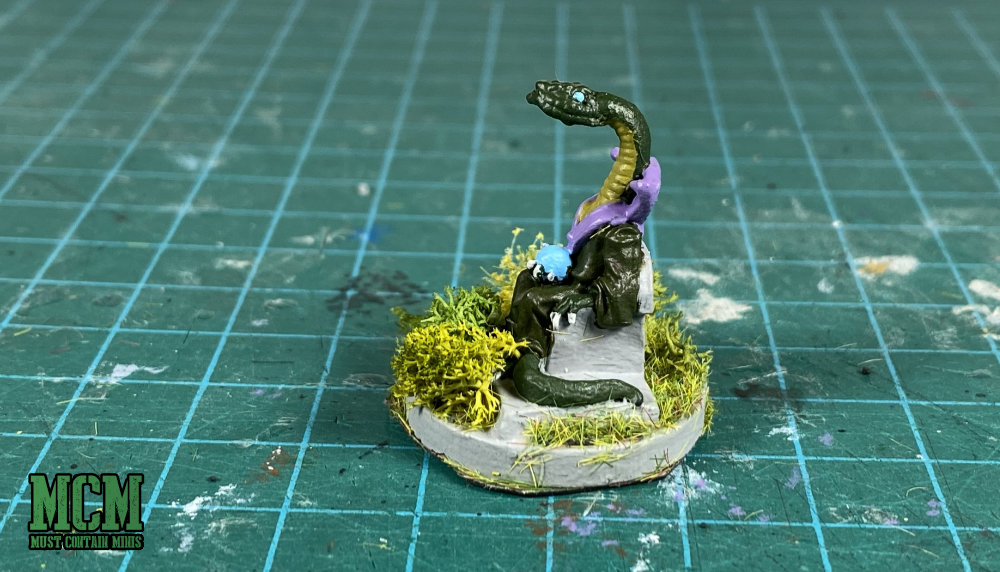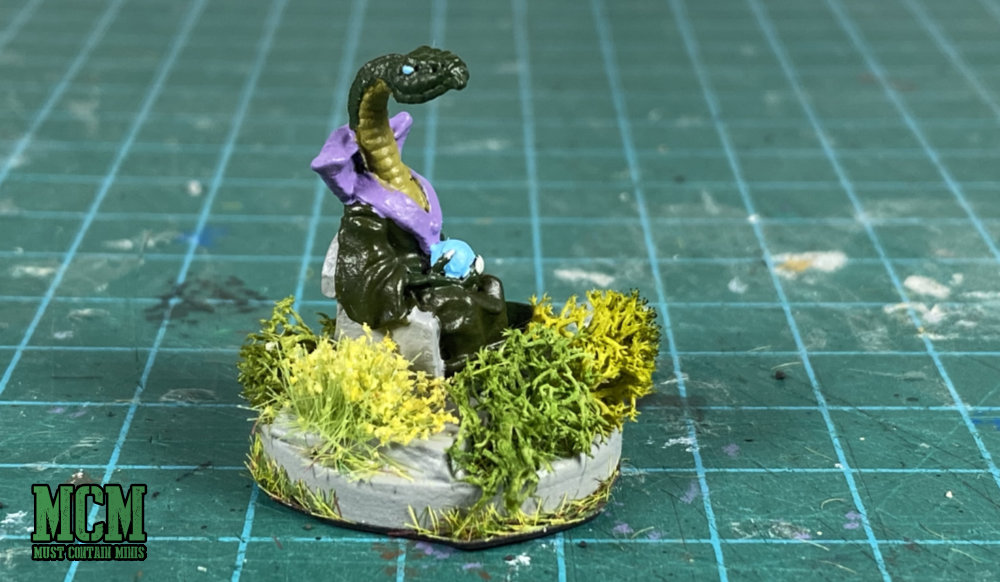 Scale Comparison
Usually I save scale comparison photos for my reviews, but I figured I might as well toss it into this post too. Here I compare the serpent men heights to 28mm Frostgrave miniatures.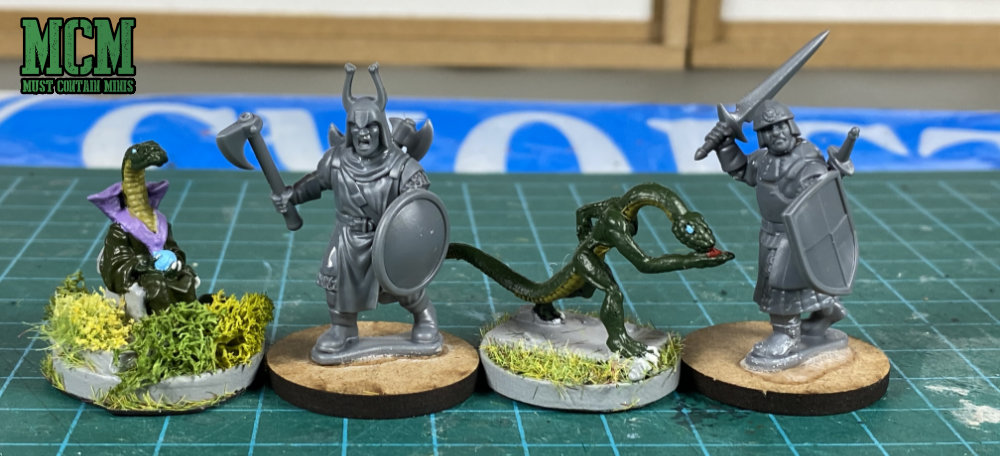 The Cthulhu Serpent Men on Terrain
Here I placed the serpent men on the Transport Platform / Summoning Mound by Crucible Crush that I reviewed earlier this week.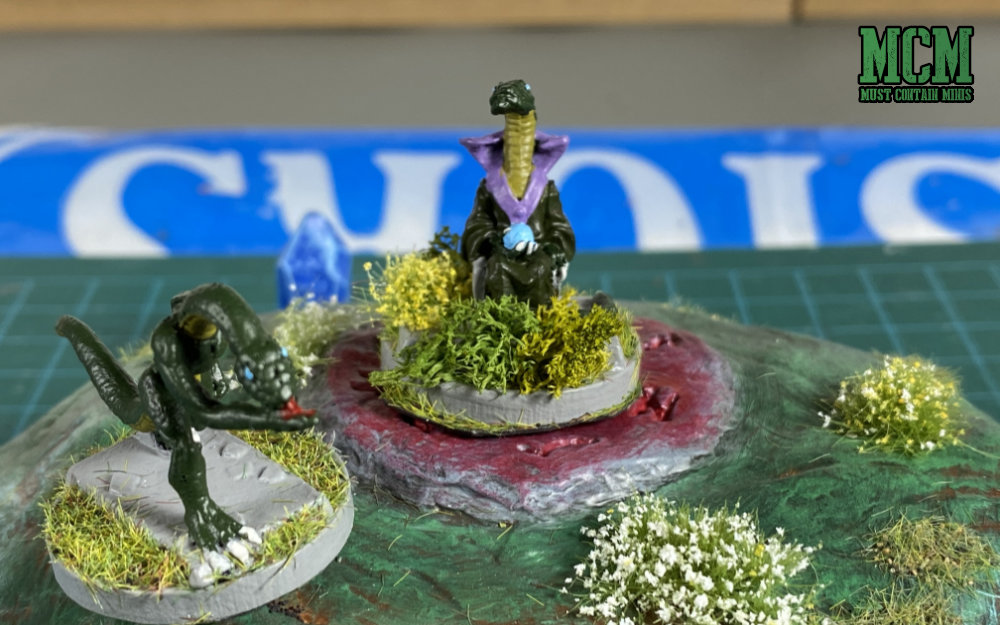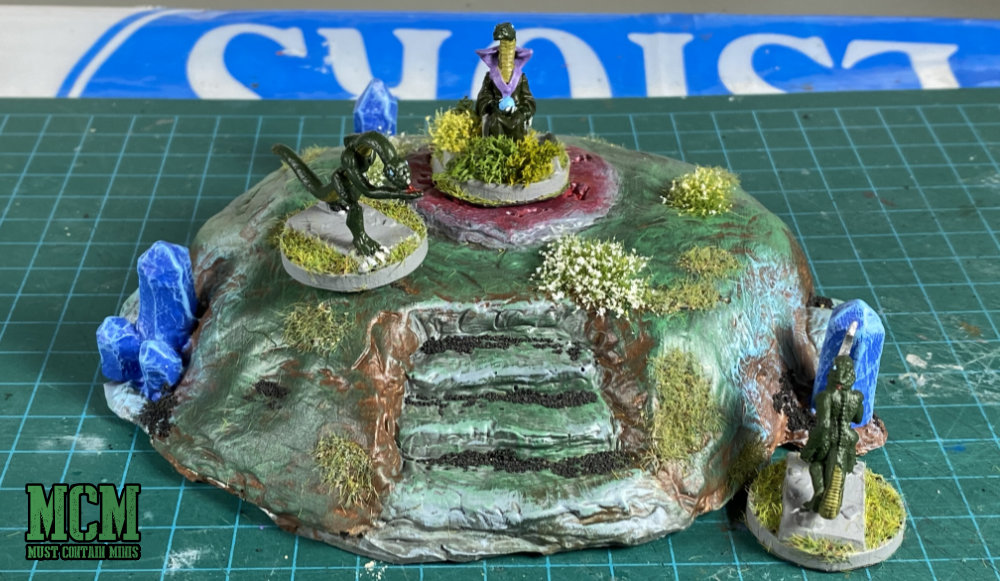 Wrapping it up…
There you have it. My three RAFM Cthulhu Miniatures Serpent Men that I painted. Some fun minis, but honestly – Cthulhu miniatures – there is just something about it that I like.
Until next time, Happy Gaming Everyone!!!