Have you ever wondered what is in the Oak & Iron Core Box Set by Firelock Games?
In this post, I am going to show you what is in the Oak & Iron Starter set. I present plenty of close up shots of the ships, a scale comparison image and a picture of the game set up on the tabletop. I even embedded a video of me opening up the box and taking a good and closer look at the contents.
Now, let's take a look at what is in there.
What is in the box?
Let's get into it. What comes in the box?
At the end of this post I embedded a video of me unboxing this product. For those that want to see it quicker, I placed an image of the full contents of the box below. There you can see that you get 6 ships, a good amount of cards, tokens, and cardboard terrain. You also get a poster-paper playing mat.
If you are interested in the game, you can even download the rules for free to see if it is something you want to get into. You can find a link to the rules under the "More Oak & Iron Resources" heading further down the page.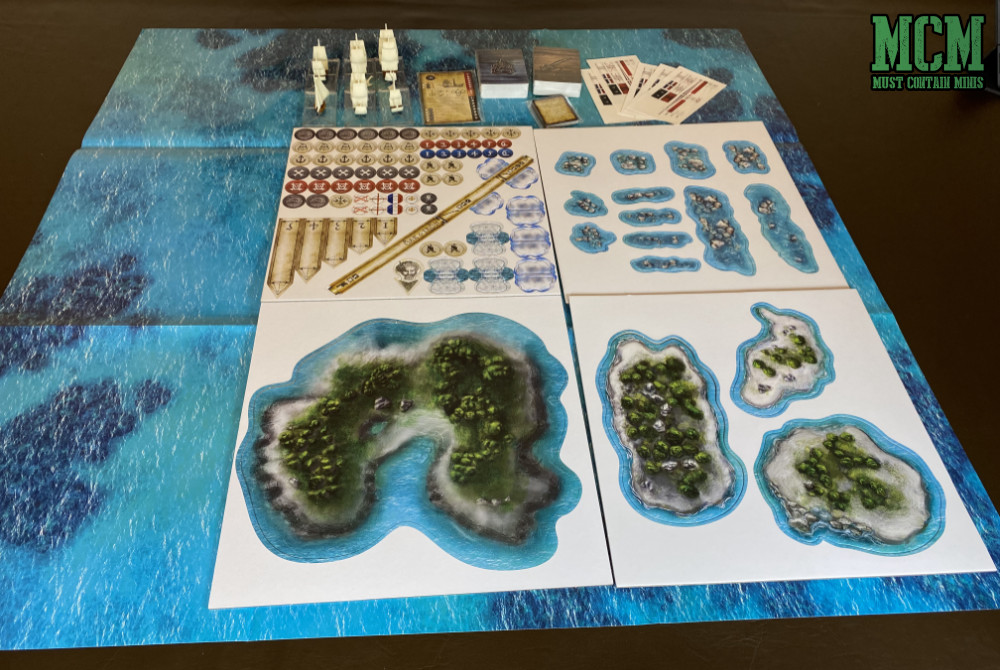 Firelock Games put in a lot of effort to make this game look good right out of the box. Without any painting and barely any building, this game is ready to go right out of the box. On top of that, it just looks good! Firelock Games knows what they are doing in terms of presentation. It is one of the things that their company excels at.
What do I like the most out of the boxes contents? The ships.
Show me the Ships of Oak & Iron!

The Core Set comes with six different ships. All of these ships can be used for any faction or nationality. Being that I like photography and miniatures, let's take a closer look at those ships.
Remember, this is how they come right out of the box! I used no paint or glue in their construction. Some of the ships can certainly use some glue, but my goal was to see what the game would look like without adding anything that is not in the box.
Below I present to you the…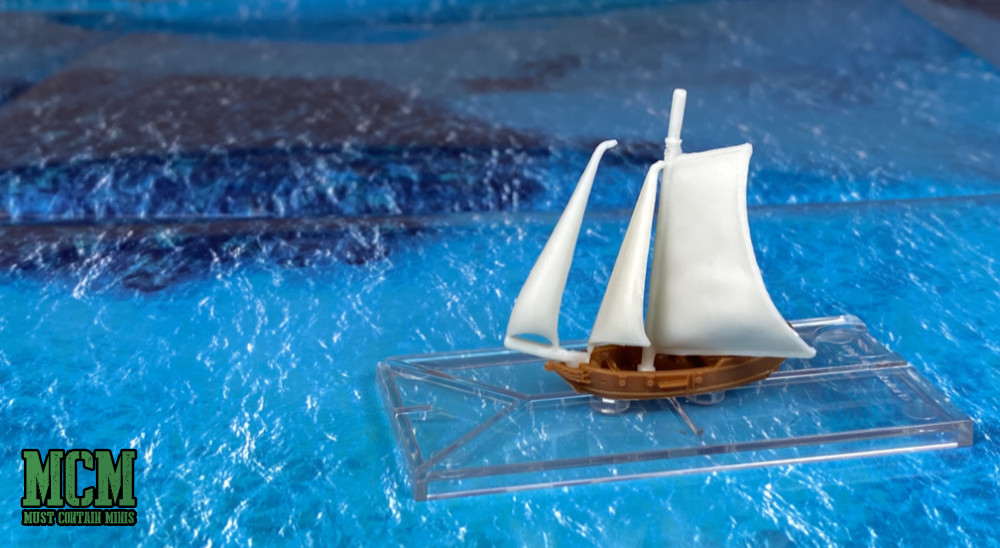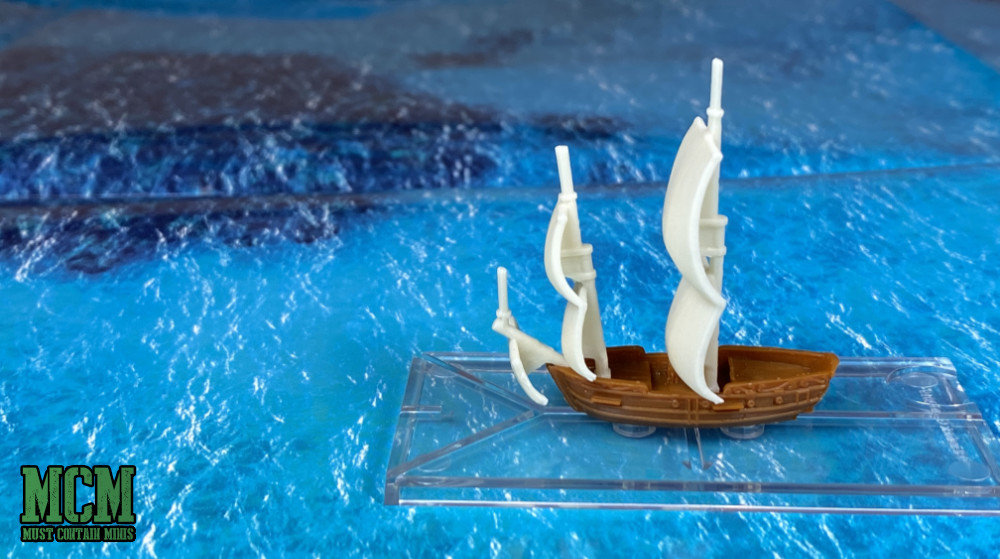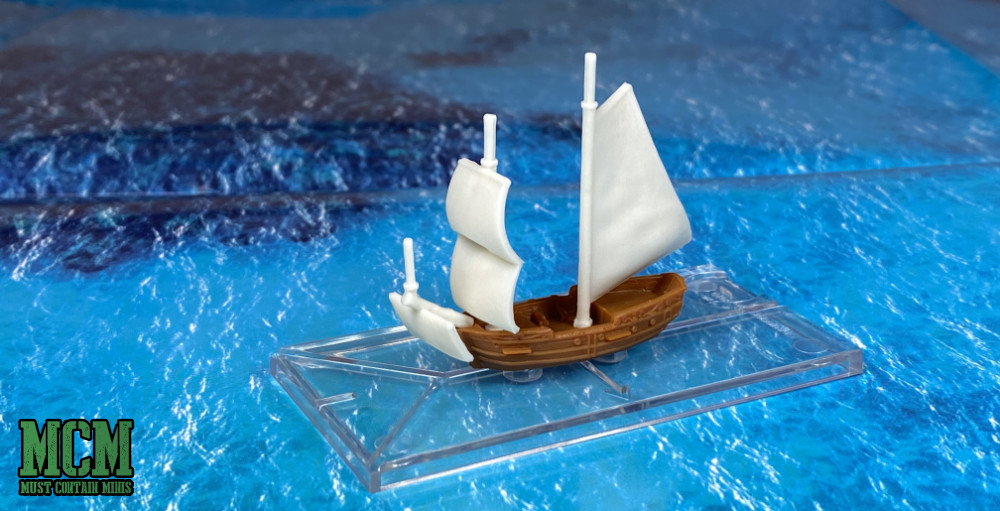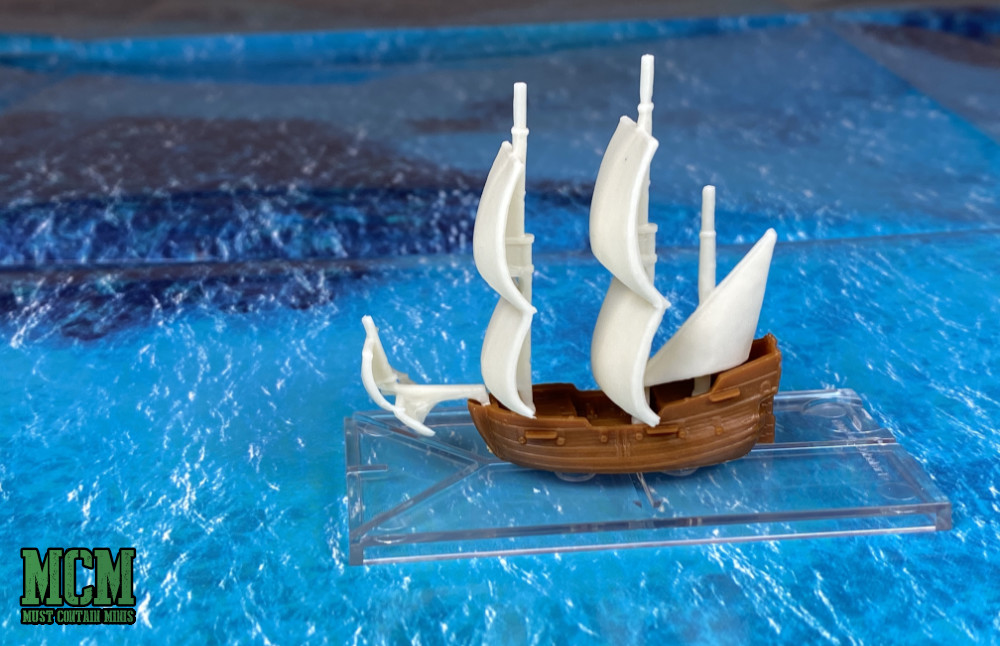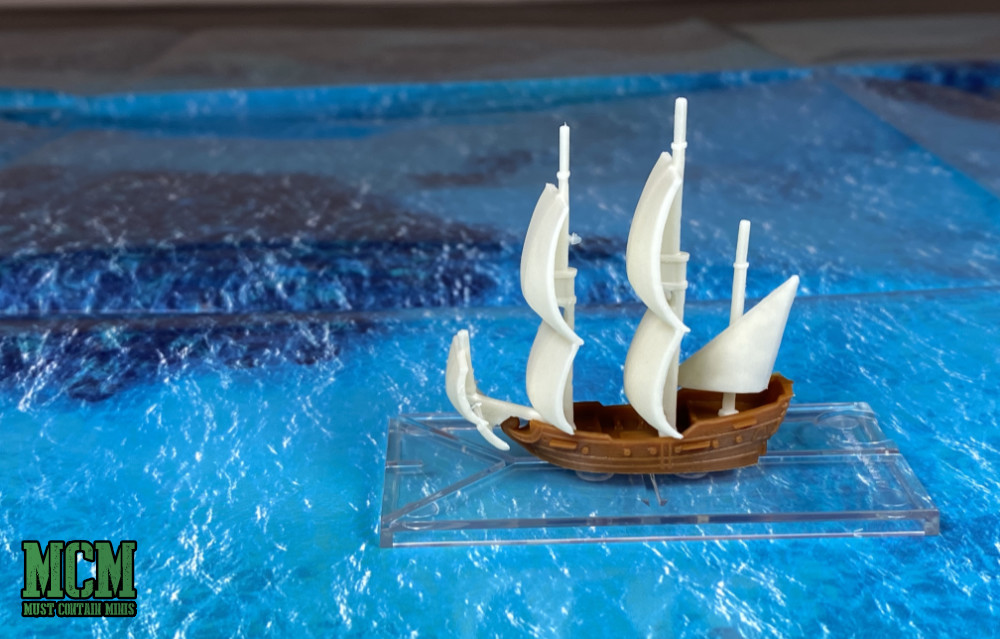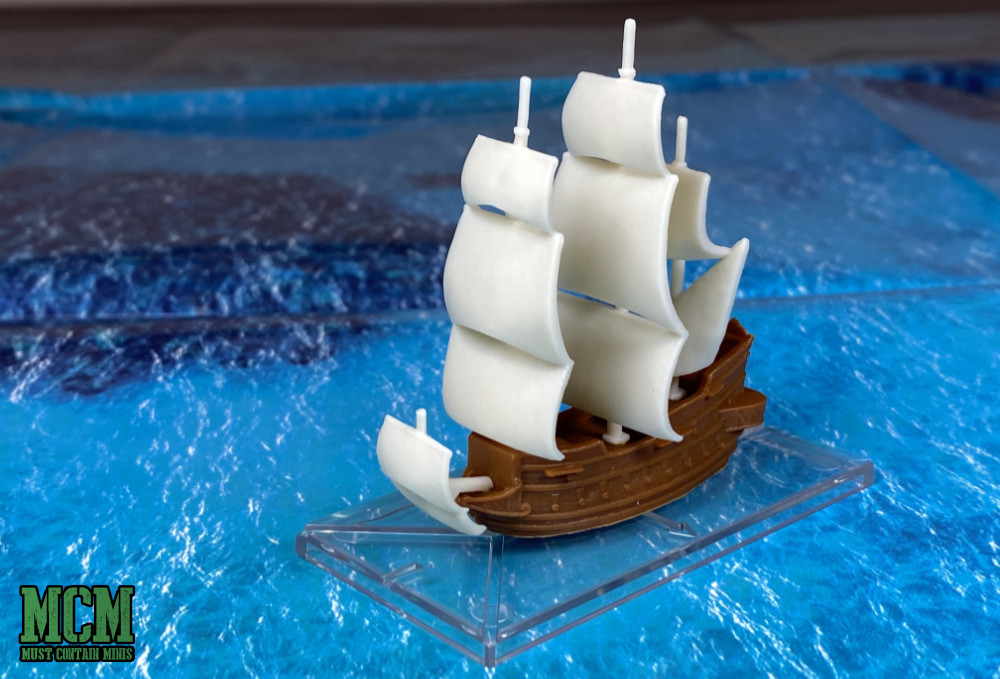 These are the ships that come in the Oak & Iron Starter Set Box. They look absolutely amazing right out of the box. If you watch the video further down in this post, you will see exactly how easy they were to build.
Now, how big are these ships?
How Big are the Oak & Iron Ships?
If you ever wondered how big these 1/600th sized historical miniature ships are, I have an image for you. Upfront though, I want to tell you that I own no other small scale ship models at this time. To make up for this, I used a Space Marine and Bolt Action figure for scale comparison. That should give you a sense on how big these ships are.
These ships are actually bigger than I expected. Check this out.


If you buy the expansions, some of those ships are even bigger than these ones.
On the Tabletop…
On the tabletop, this game looks really good. No glue, no paint or anything required. I did have to trim the plug on one sail, but other than that, it was pretty much ready to go right out of the box. If you want a game that you can put together quickly, Oak & Iron has that edge over some of its competitors.
As for how it plays, I cannot yet comment as I have not yet got it out to the tabletop. The COVID-19 Pandemic has really cut into my game playing ability. It has been over a year since I played a game with anyone. That said, I did get it out to the tabletop to see what sort of impression the game makes. Using just the core box, I set up this battle.
I find it very impressive.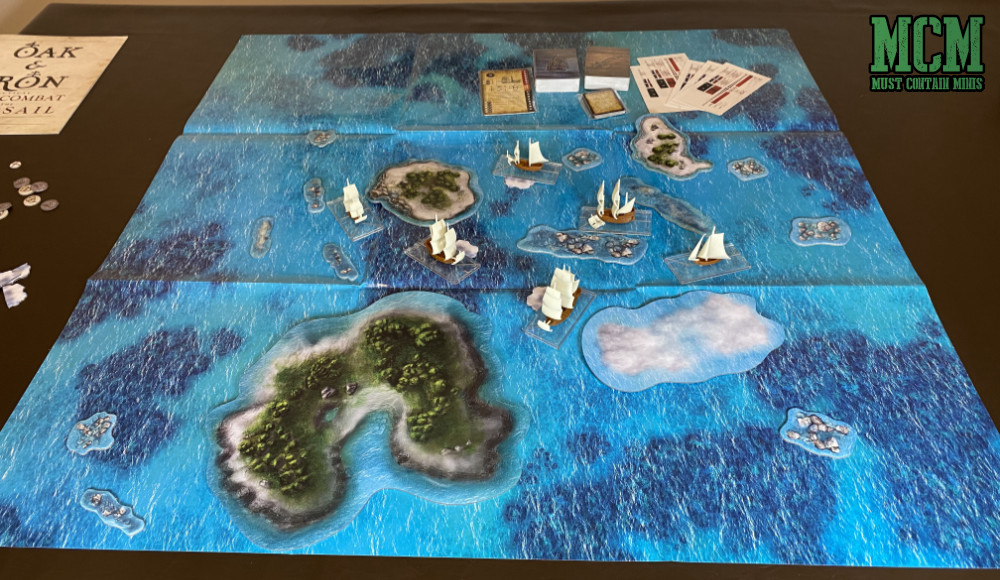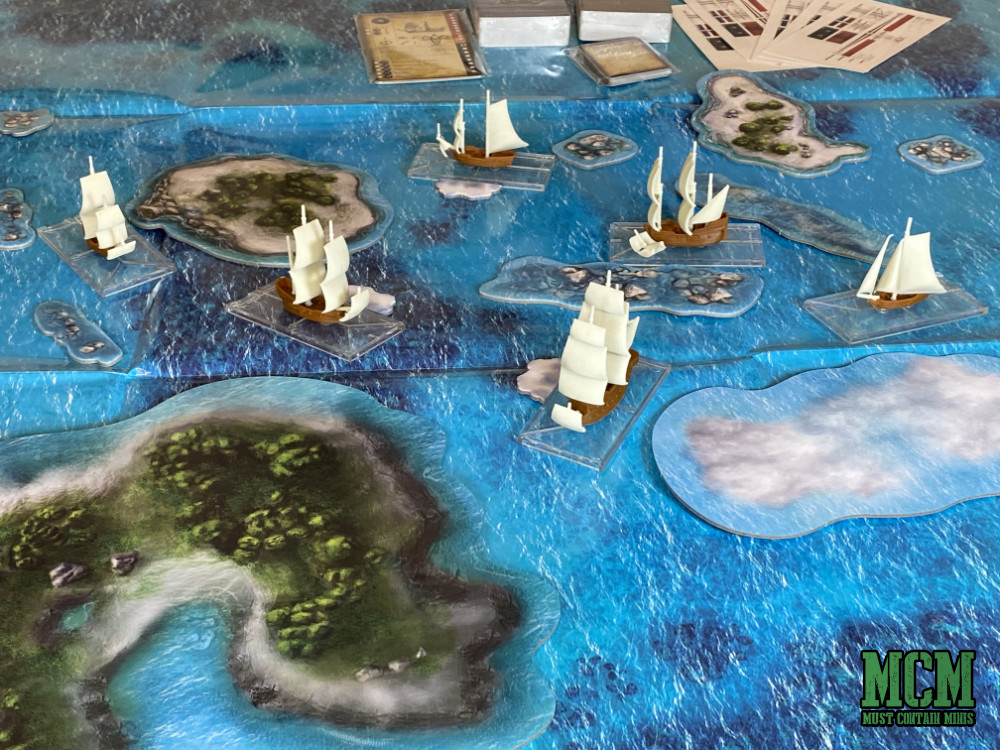 Oak & Iron Unboxing on YouTube
If you want more, or want to watch a video of the unboxing, I have that embedded below.
More Oak & Iron Resources
If you want more Oak & Iron information, here are some resources for you.
Wrapping it up…
Thank you for joining me in this look at Oak & Iron. This 1/600th scale naval miniatures game looks good straight out of the box.
Until next time, Happy Gaming Everyone!!!