Revenant Infantry by North Star Military Figures are releasing soon. These undead miniatures are for their Oathmark gaming system and the minis are scaled for 28mm. In this post, I preview those miniatures to you.
All images in this post come from North Star Military Figures Facebook Page.
Now, let's take a look at those figures.
The Box Art
As with all of the Oathmark and Frostgrave miniature box sets, the art for these figures is fantastic. Check this image out.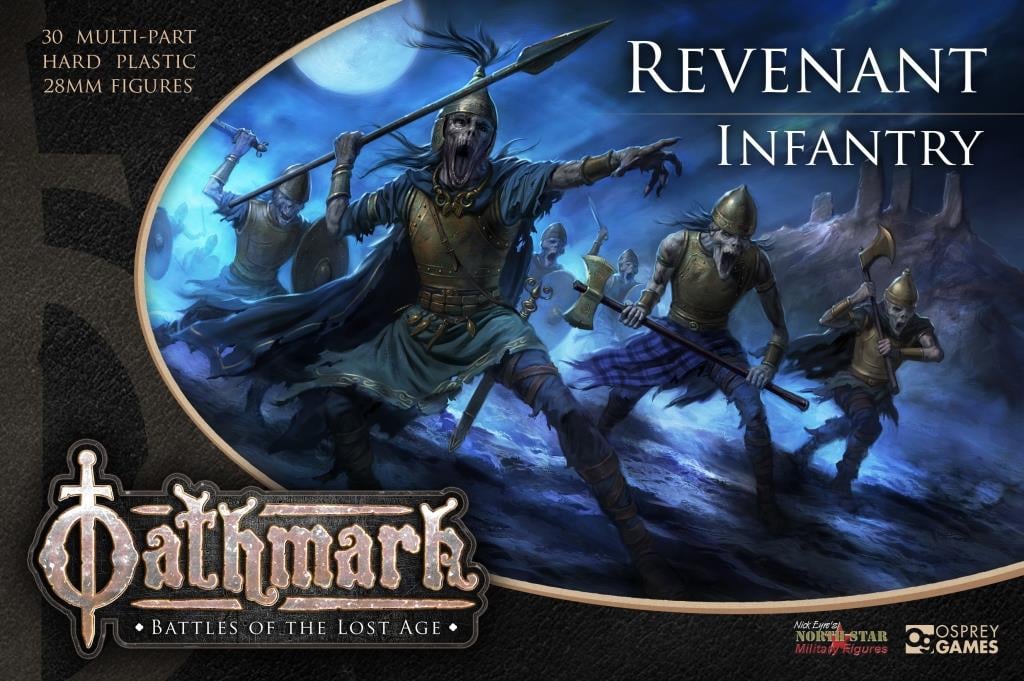 The Minis
If you want to see the stats of the Revenants in Oathmark, you will need the Oathbreakers Expansion book. You can get that book from a few places, but I added a couple of links below where you can check out the current price on that book.
Check the price of Oathbreakers on Amazon (paid link).
Check price of Oathbreakers on Wayland Games (paid link).
Take a look at the price on the Wargame Vault (paid link).
In the interest of full disclosure… All three of the links above are affiliate links. If you buy from them, a small percentage of the purchase price goes to me at no extra cost to you.
I linked to Osprey Games and North Star Military Figures at the end of the article. Be sure to check them out too.
Now, let's look at those miniatures.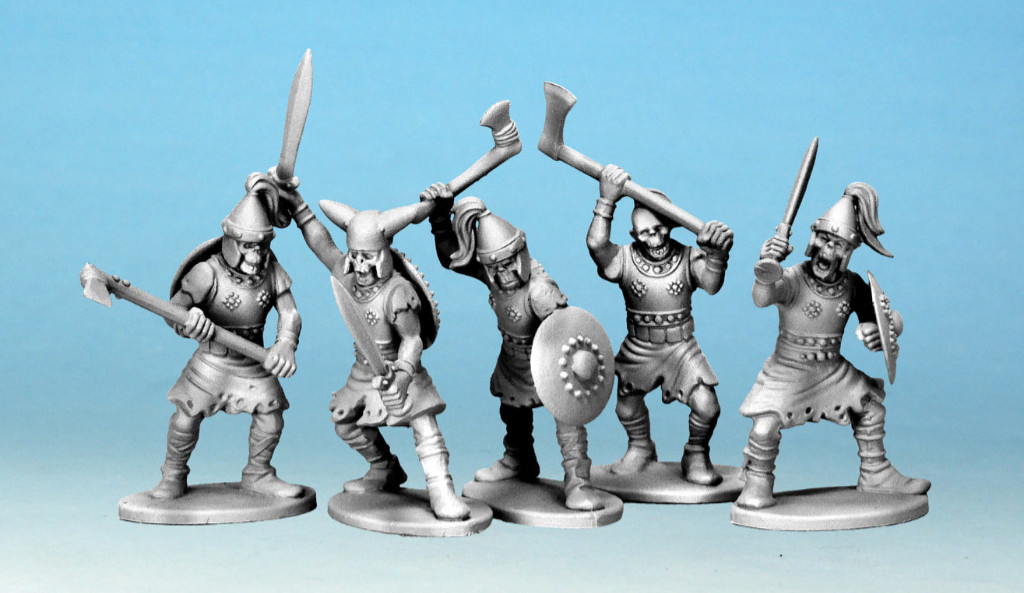 The quick of it is that the Revenants are better undead warriors than your normal Skeletons. Revenants do not need a spell caster controlling them and they have a better chance to activate than Skeletons. They also score better at fighting and in defense.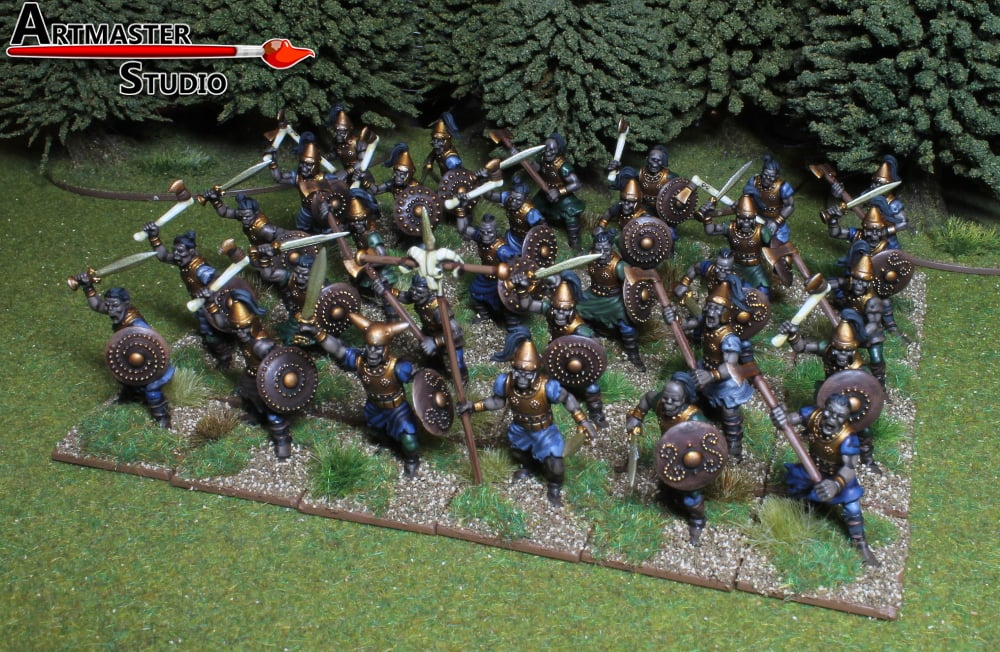 While these are absolutely better warriors than Skeletons, they do not come with any option to act as spearmen or archers. Instead, you can arm them with hand weapons and shields or two handed weapons.
For a closer look, let's take a look at the Revenant Infantry Sprues.
The Sprues
Below are images of what comes on the sprues for these models.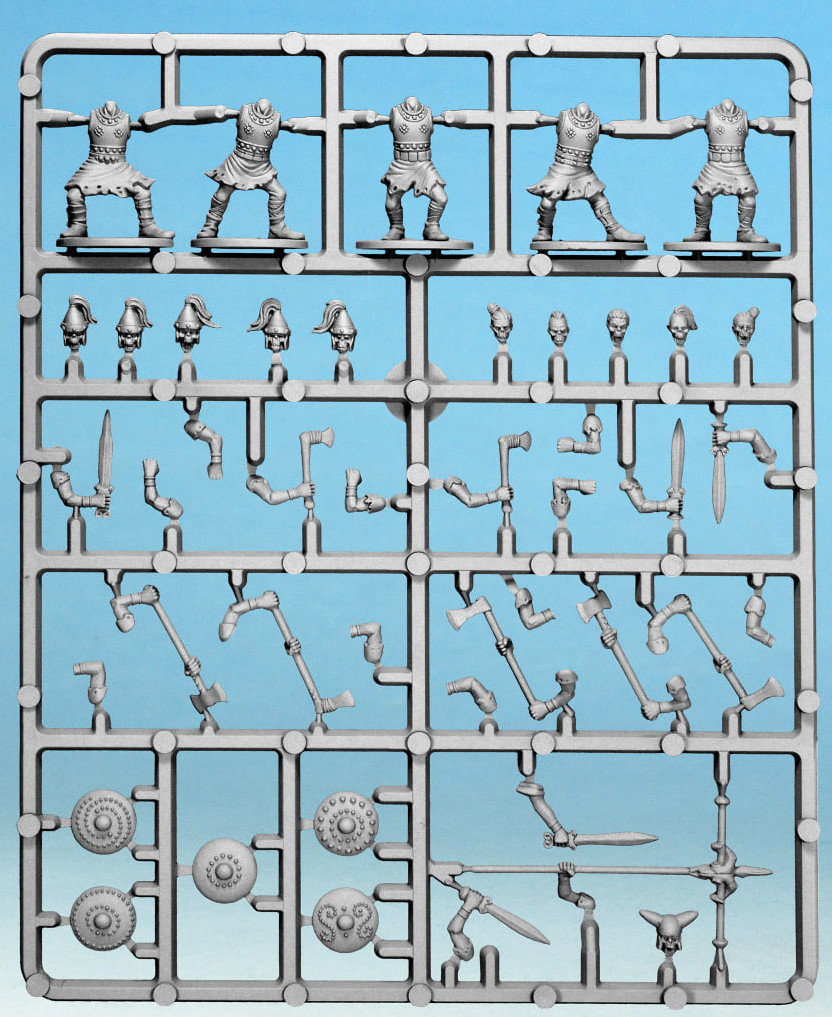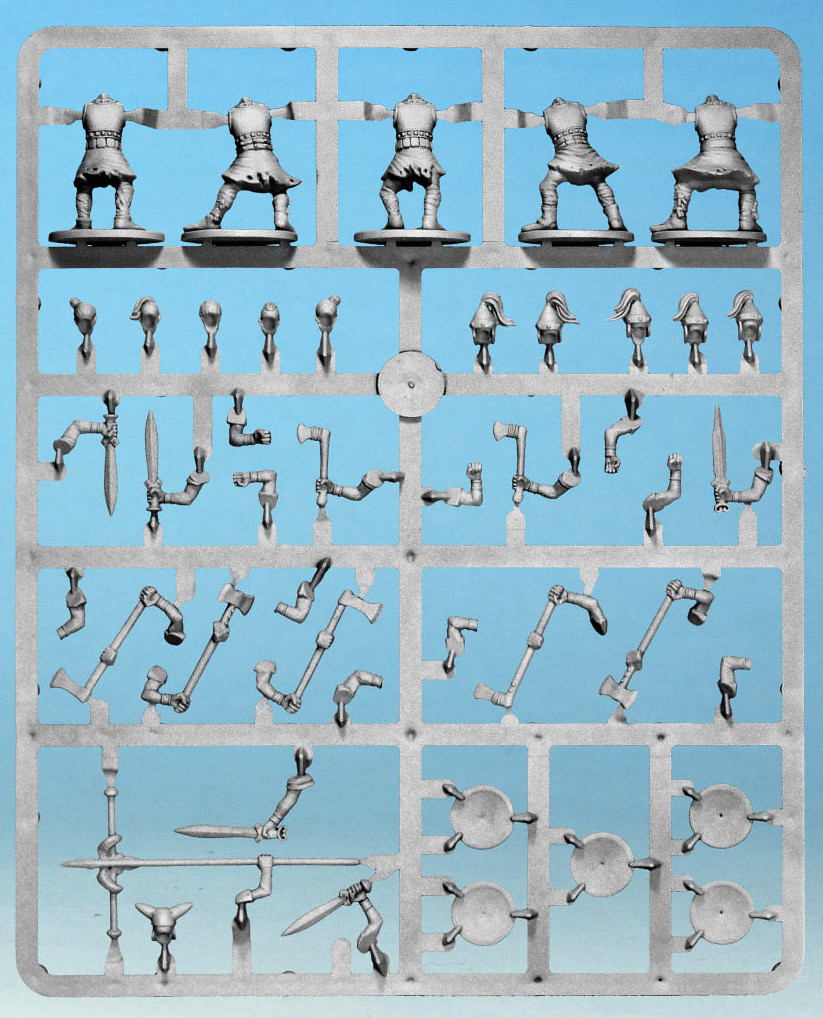 Those parts look pretty nice. The bodies themselves don't look like they have to be 100% undead. As such, I wonder how they would pair up for kitbashing with other Oathmark and Frostgrave miniatures sets.
Wrapping it up…
I must say that I am a big fan of miniatures by North Star Military Figures and Osprey Games. I just love their Oathmark and Frostgrave lines.
These companies are two to watch. They will also be releasing a lot more to come too. Bane of Kings for Oathmark also comes out later this month. There is a link to that item on Amazon in the bar above. I also wouldn't be surprised to see some sort pre-sales campaign from North Star for these new Revenant miniatures or Bane of Kings.
For more on Oathmark, check my Oathmark Section on Must Contain Minis.
You can also check out North Star Military Figures and Osprey Games too.
Until next time, Happy Gaming Everyone!!!