In this post, we take a look at a painted Dutch Captain by my friend, Dave. You may recognize the name as he painted a few items on this website. For those wondering, Firelock Games sells this miniature for their game, Blood & Plunder. The game focuses on 28mm tall-ships set back in the days of piracy. The game appears absolutely stunning on the tabletop.
While they say it is 28mm, their miniatures are taller than 28mm minis by their competitors. I wrote a scale comparison post for more information on that.
With that out of the way, let's take a closer look.
The Pictures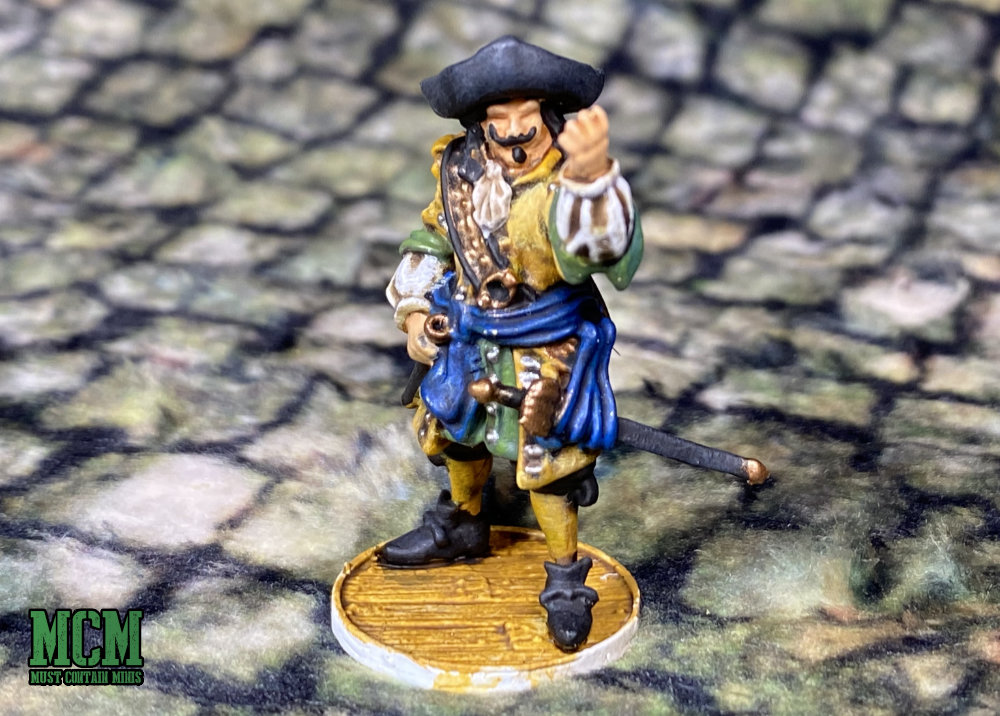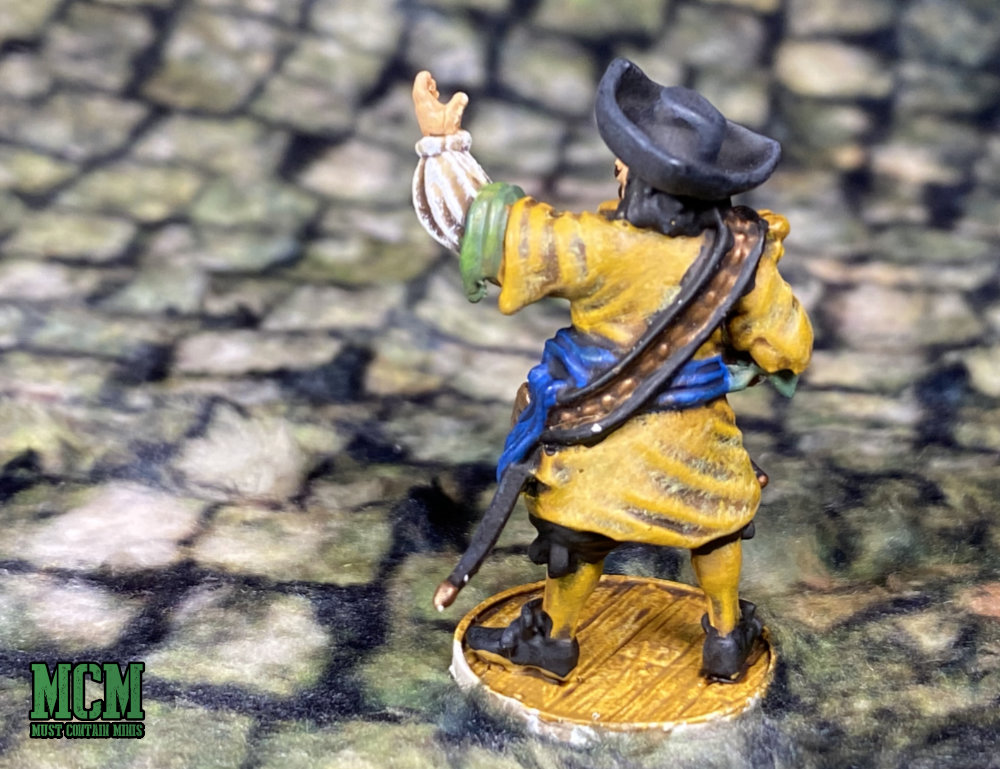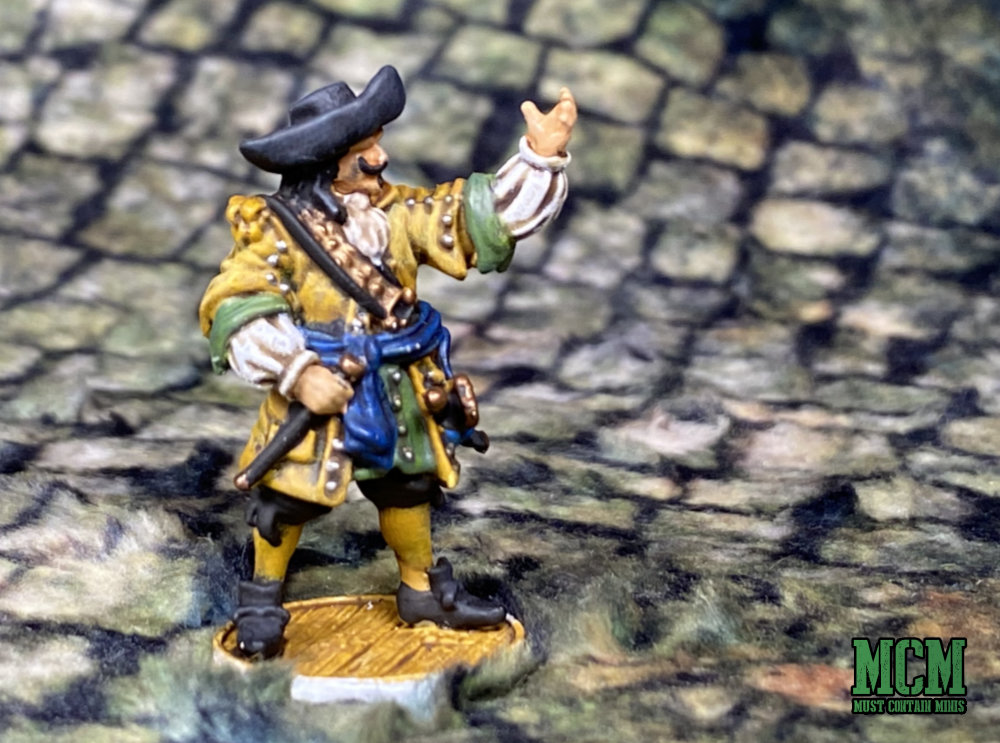 A little bit more about the Captain
The Dutch captain has a lot of the same special rules available to them as the other factions. If you take a Seasoned Dutch Sea Commander though, he will be strict. He can help add a bonus to a unit rolling a test and in exchange adds a point of fatigue to the unit.
The other rules that we see that go with the Seasoned Dutch Sea Commander is Broadsword and Commodore. Both of these special rules are also available to other nations too. Broadsword allows for better effects from the artillery fired during his activation. Commodore increases the Commander's "Command" range. Both are good things.
If you take the Seasoned Dutch Militia Commander, he gets access to pistols or a musket, is inspiring (which allows friendly units within range to re-roll failed rally tests while the commander is active) and are Battle Hardened (which makes the Fatigue tests easier when taken as a result of melee action).
Of course, you can also take the figure as a named captain. All of these rules are found in the No Peace Beyond the Line (affiliate link) expansion book. You can get that from The Wargame Vault (affiliate link) or Firelock Games. If you want a preview of it, you can also check out the Blood & Plunder Forcebuilder site.
Relevant Must Contain Minis Links
Like this article? Be sure to watch the comprehensive YouTube video and check out the wrap up article too.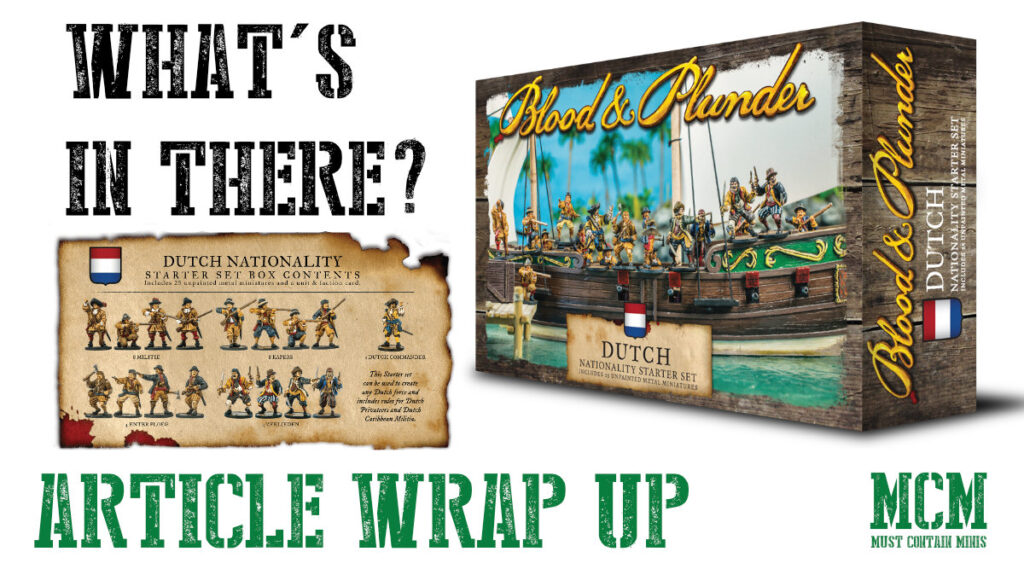 Wrapping it up…
Thank you for joining me in this look at the Dutch Captain as painted by my friend Dave. For those who haven't seen Blood & Plunder yet, it is a fun game and is simply the most visually appealing miniatures game that I have ever scene on the tabletop.
After this post, there will be one more to wrap up all of the painted Dutch unit stories with one post.
Until next time, Happy Gaming Everyone!!!