WizKids has several lines of miniatures that I like collecting and using for games like Frostgrave and other miniature agnostic games. What is a miniatures agnostic game? It is a game where you can use whatever miniatures you want to play the game.
In this post, I want to show you some miniatures that a friend quickly painted for me. These are rats by WizKids. They are actually a swarm of rats from Wave 4 of WizKids unpainted miniatures.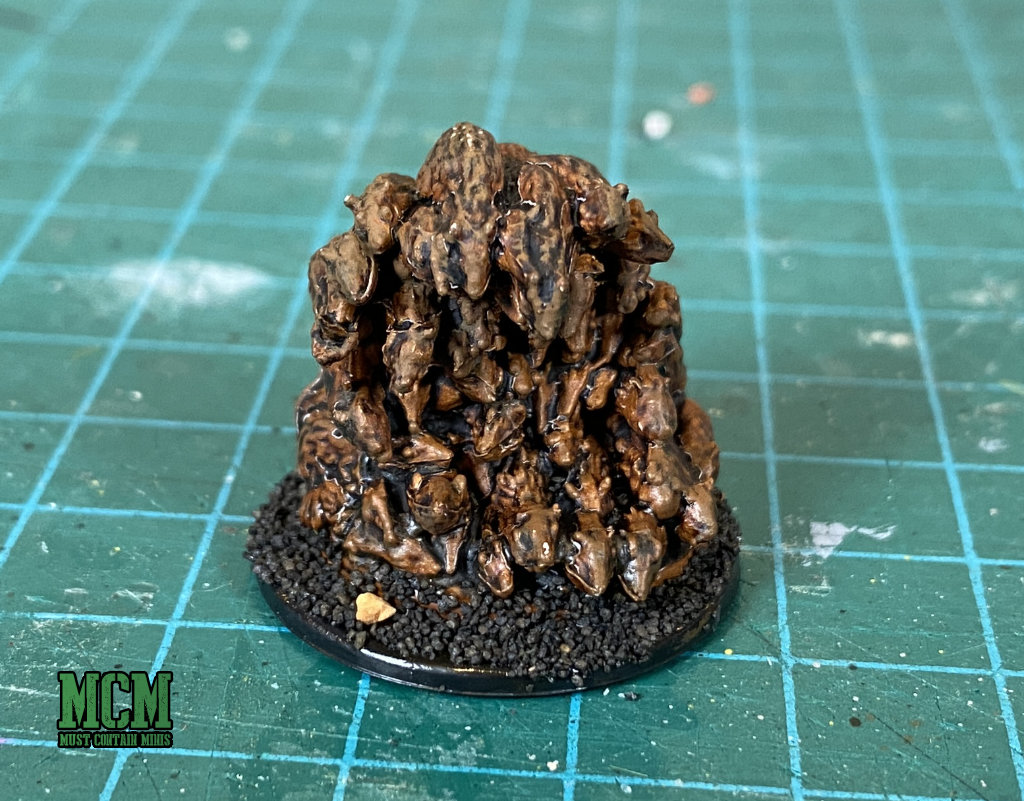 This pile of rats came pre-primed, and was painted with GW paints. The painter started with round of grey seerer primer, followed by coats of generic flesh tone paint, skeleton horde contrast paint, snake bite leather contrast paint. To finish it up, the painter dry brushed of flesh tone and then a black wash mixed with Agra earth shade applied liberally.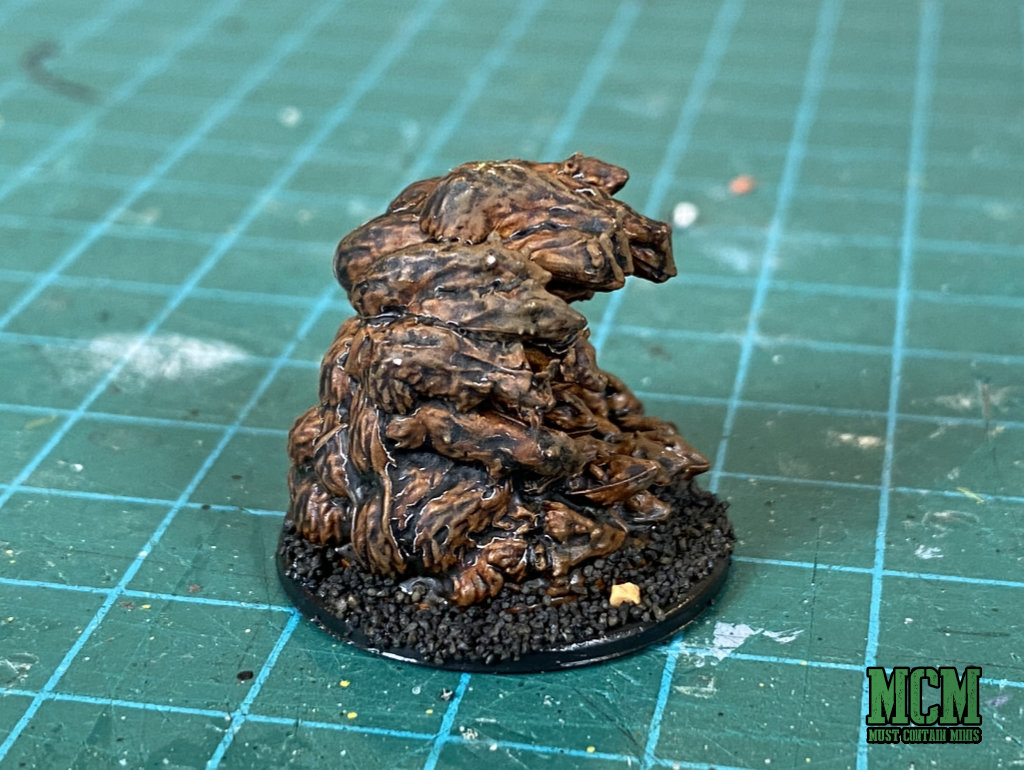 It looks better from a distance, but figured I would zoom in anyhow.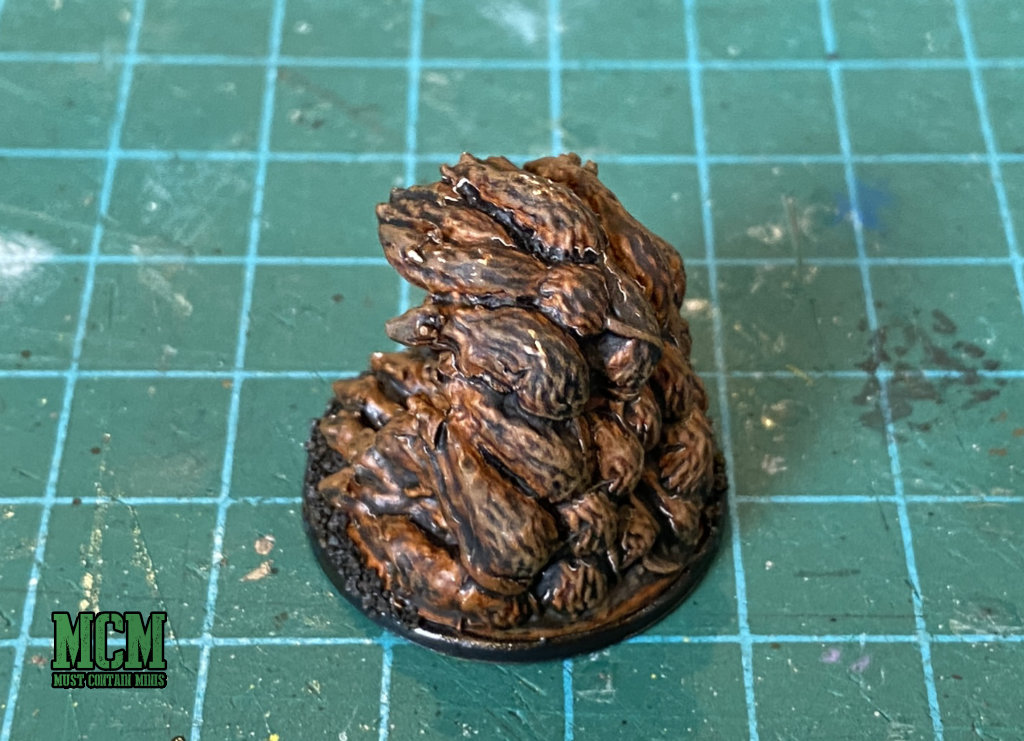 For some quickly painted minis, they are not bad.
The WizKids swarm of rats comes with two miniatures in a pack. They are scaled for 28mm gaming.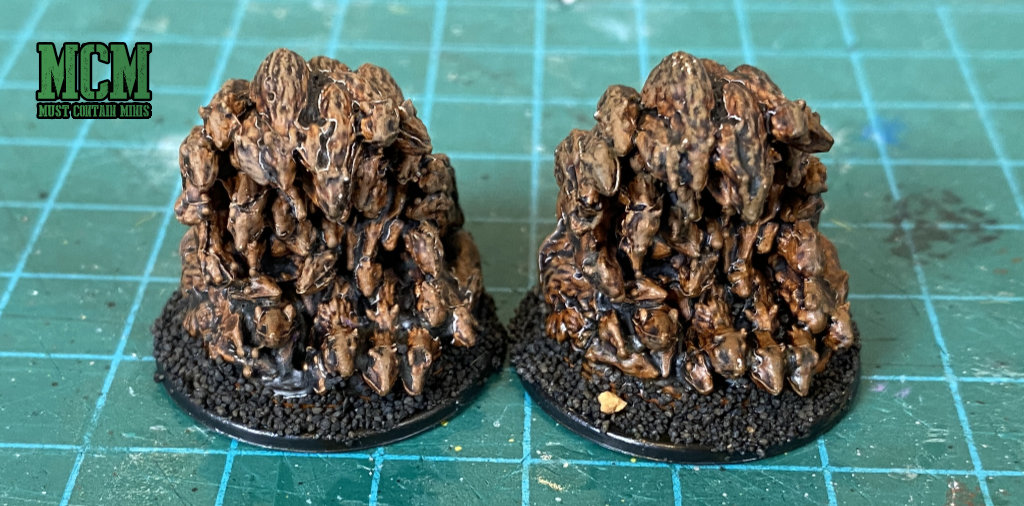 Wrapping it up…
Today's post was about showing you some miniatures a friend of mine painted very quickly for me. These wouldn't have taken too long to paint, but I appreciate the work that he did for me.
Until next time, Happy Gaming Everyone!!!