In this post, we take a quick look at some Police Miniatures by RAFM. Scale wise, these are on the smaller side. My guess is that they would likely be considered "true 25mm" in stature. RAFM makes them as part of their Classic Cthulhu line, but I use them with 28s too.
Right now, Dave Lamers has them on his paint table. This post shows some pictures that he sent me of the minis. Now, let's take a closer look.
The Police
Here we have two blister packs worth of minis. The two police offers on foot come in a blister of three figures and the motorcycle cops all come together in another.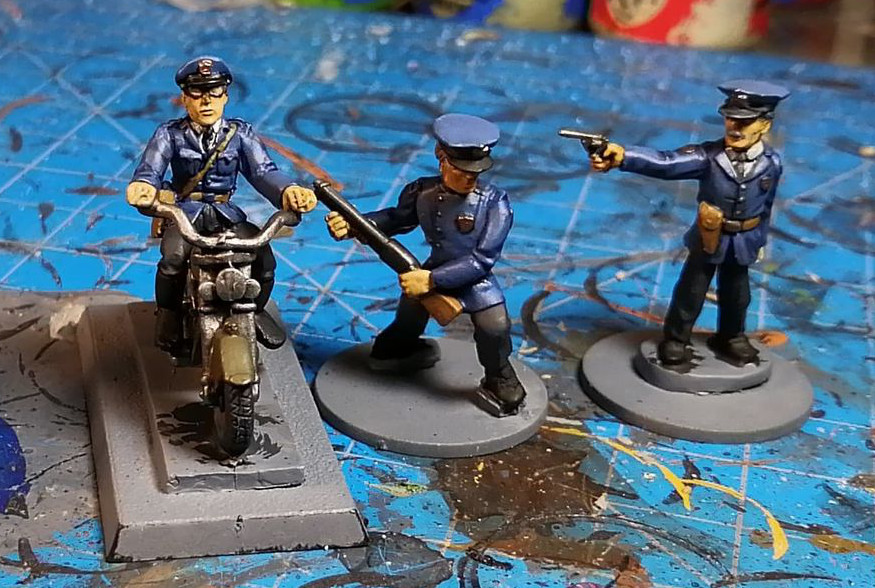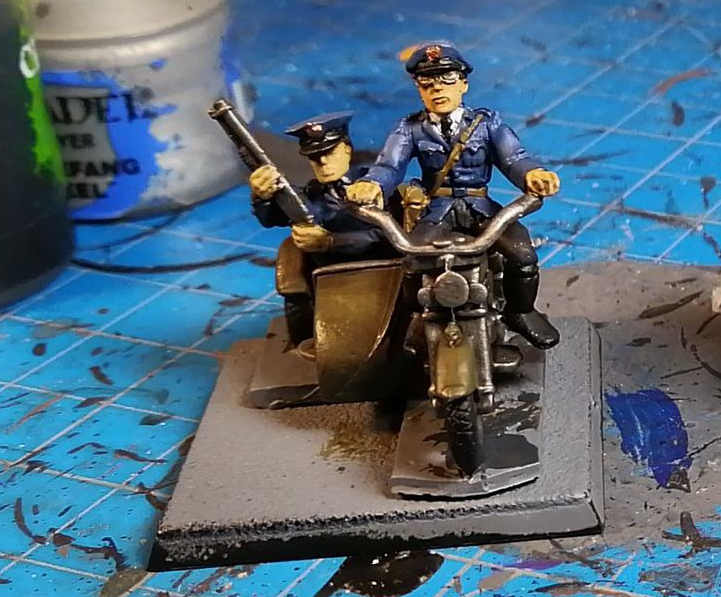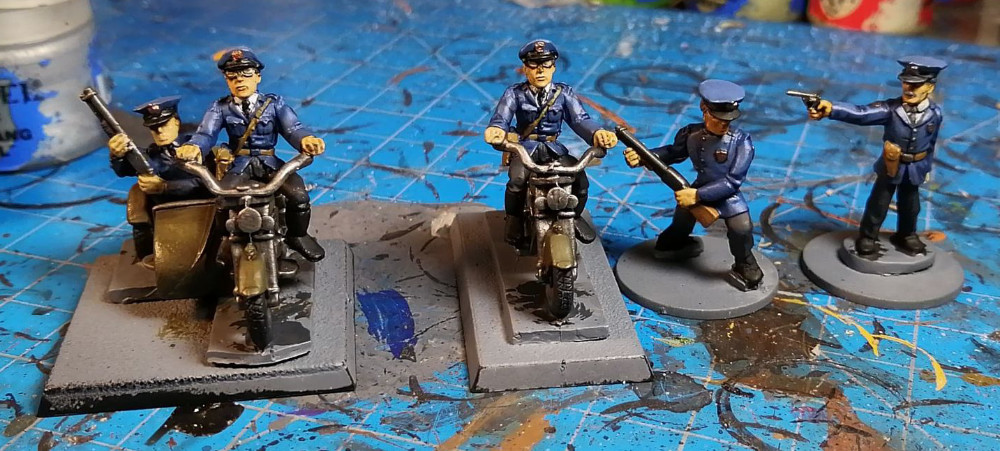 Wrapping it up…
These are some cool miniatures from a classical line of Cthulhu related minis by RAFM. If you are looking for these to add to your own collection, the motorcycle cops code is RAF02991. They come in at $12.95 for the two motorcycles and cops attached to them. The other two cops are part of figure pack RAF02918. These miniatures come in at $8.95 for the three figures. I did not picture the detective in this post.
If you haven't looked at RAFM's Cthulhu line of miniatures before, they have two lines. One is their classic series. This is their older figures. The other is their RAFM Cthulhu Miniatures – New line. The new line is larger than size than the older sets. That said, you get more figures per dollar in the older sets and you can buy the human figures in packs of three – generally at different points of sanity.
Special thanks goes out again to Dave for sharing these pictures of his work.
Until next time, Happy Gaming Everyone!!!