Recently, GameCraft Miniatures reached out asking if I would be interested in reviewing some of their products for my new YouTube Channel. I stated back absolutely. They then allowed me to select a few products from their site for review.
I took a look around and found a few items. I wanted the 28mm Guard Tower and a friend desired their LED lamp. In addition, I also asked for them to send a few samples good for both Frostgrave and Bolt Action.
For those wondering, GameCraft Miniatures is based in the USA.
Please note that at the end of this post, I have a YouTube video telling you all about the company. Please give it a watch and click like if you enjoyed it.
The LED Work Lamp and 28mm Guard Tower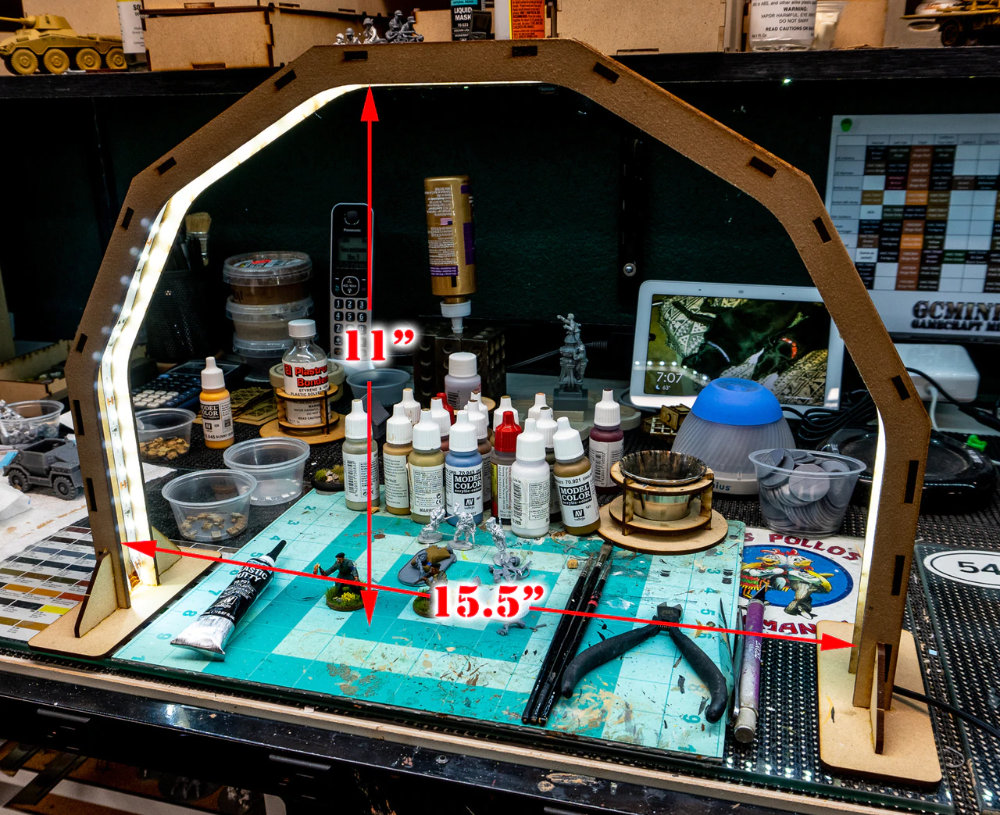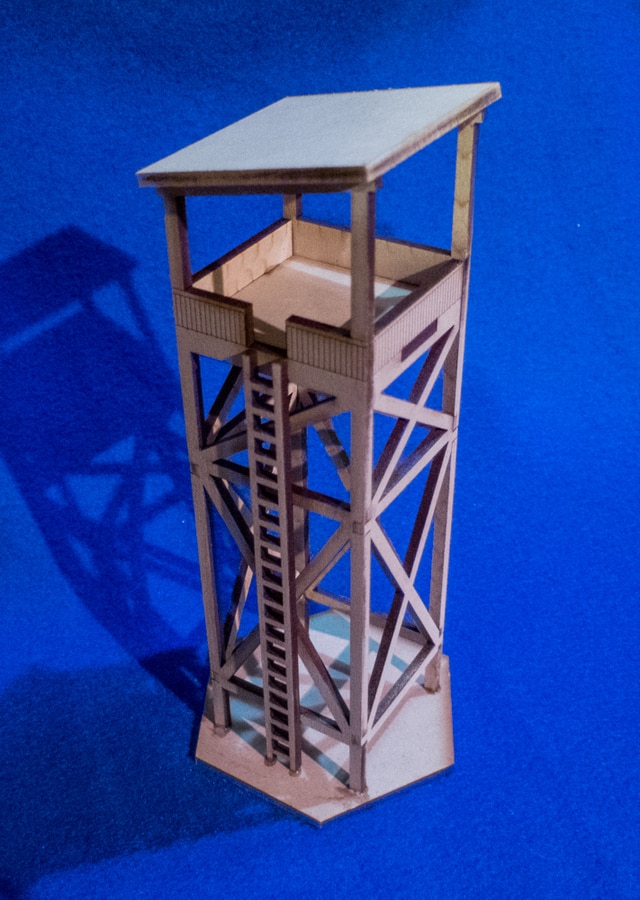 I built these two items up and I have to say that I like them both. I am sorry to say, but I am not sure if the LED lamp will be getting to my friend. This is really illuminating and yes, it helps with photography too!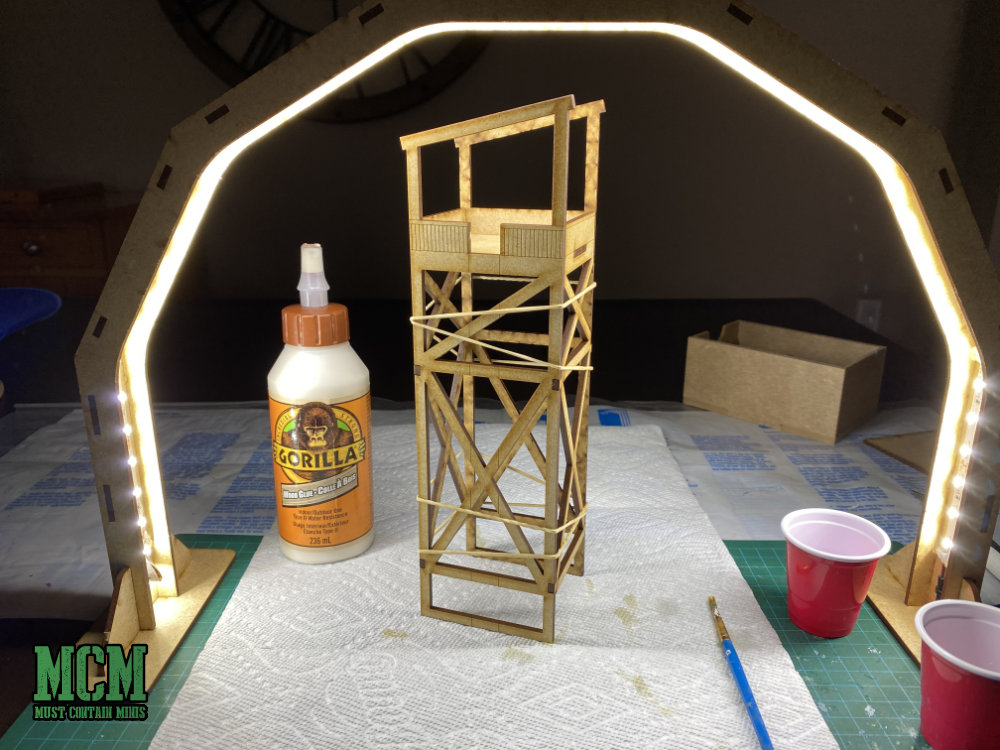 The light of the LED Workbench Light, Double Wide, Extra Tall is very soft and it bathes your miniatures in light from all angles.
As mentioned about photography, it works great. I find that if you move your miniatures back a bit, it lights them just right for my pictures. I have a few posts coming where I use just this lamp for the photos.
Now, I will say that this lamp gives a little more top light to the minis than I would normally use if I were just taking their photos normally, but that top light helps make a distinction between the miniature and background.
The only negative thing that I have to say about the lamp is that it doesn't have an on and off switch. You will have to plug and unplug it or use a power-bar to control whether it is on.
As for the guard tower, it is simple to build and looks good. I still have to take pictures of the completed model and a few for scale purposes too.
The Rest of the Shipment
Aside from asking for the lamp and the 28mm guard tower, I also asked for some random terrain that would be good for both Frostgrave and Bolt Action. He sent me these two items and a European Building.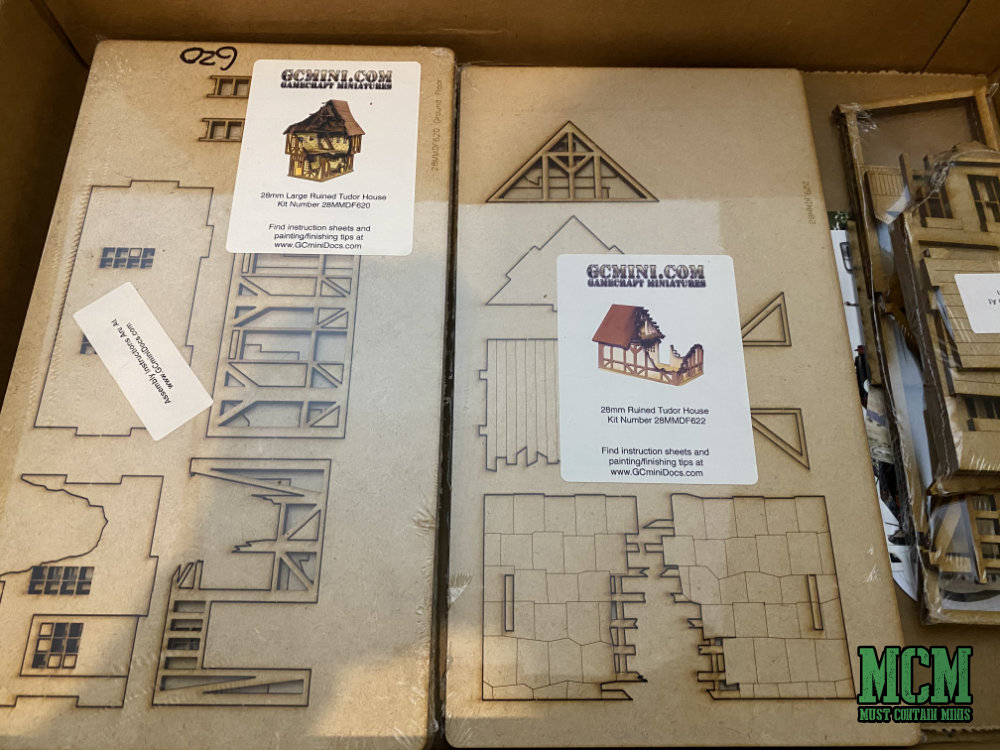 I am looking forward to checking these items out.
More than just Terrain
As I went through the GameCraft miniatures website, I learned that they do a heck of a lot more than just terrain. While they have a ton of terrain products that they manufacture, they also have a plethora of miniatures by other companies. This includes minis for Frostgrave, Blood & Plunder, and about 1500 Bolt Action products!!! And that is just a small fraction of all the systems that they carry.
Make sure you check them out. As a reminder, they are based out of the USA.
Now, on to that video I mentioned earlier.
The YouTube Video
Video Table of Contents…
Wrapping it up…
Thank you for taking a look at GameCraft Miniatures with me today. The are an online company out of the USA with a very large inventory and their very own terrain an painting accessories.
Until next time, Happy Gaming Everyone!!!