In this post, we look at some 28mm Vietcong Miniatures by Crucible Crush as painted by Dave Lamers. Crucible Crush makes these miniatures for their game Black Sun.
Black Sun itself is a Weird War Vietnam Sci-Fi miniatures game. The miniatures would work well for Historical Games as well as for Strange Vietnam wars. If you like these miniatures, look for 91102 Vietcong #2 on the Crucible Crush webstore. The sculptor of these figures is the same man who also runs (and sculpts for) Pulp Figures.
Now, let's take a look at Dave's miniatures. As a note, he did all of the painting and photography work in this post.
Painted Vietcong Miniatures
Let's start with some close ups of one of the figures.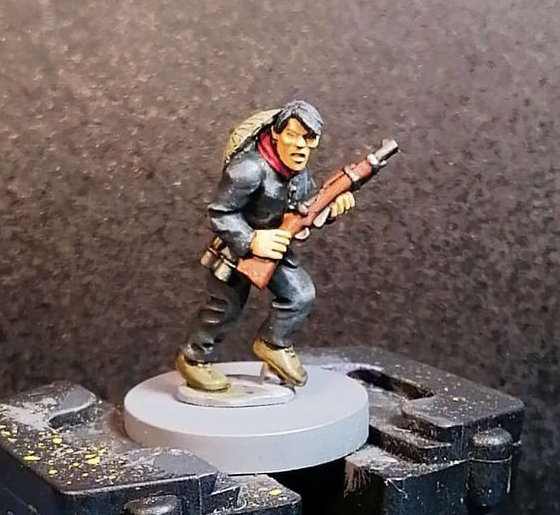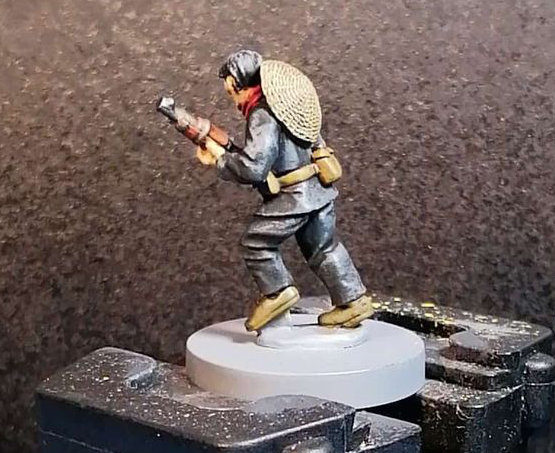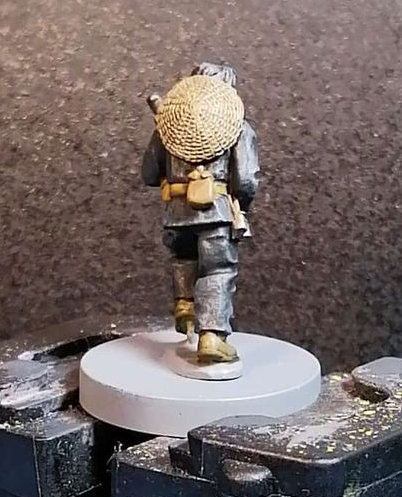 Black Sun
If you haven't looked into Black Sun yet, it is a 28mm skirmish battle game for weird Nam. In it, you end up in an alternate dimensions where Cthulhu inspired horrors mix in with the real world soldiers of the Vietnam war.
Written by Howard Whitehouse, Lee VanShaik and Roderick Roberson, you will find a ruleset that you may be somewhat familiar with if you played Mad Dogs with Guns or Flint and Feather. It is an adaptation (with changes) of those core rules to this new gaming universe.
You can buy the rules straight from Crucible Crush, or in a PDF format from the Wargame Vault.
Wrapping it up…
This ends our quick look at 28mm Vietcong miniatures by Crucible Crush, as painted by Dave Lamers.
Until next time, Happy Gaming Everyone!!!