Quite a while back, Fireforge Games sent me a number of 28mm miniatures to check out. Among them, was a boxed set of their Living Dead Warriors for Forgotten World. Today, I take a look at those models.
So, what is in this box? How do these models build? How do they compare to other figures? Join me in this Living Dead Warriors Review to find out.
Special thanks goes to Fireforge Games for sending along these minis for me to review.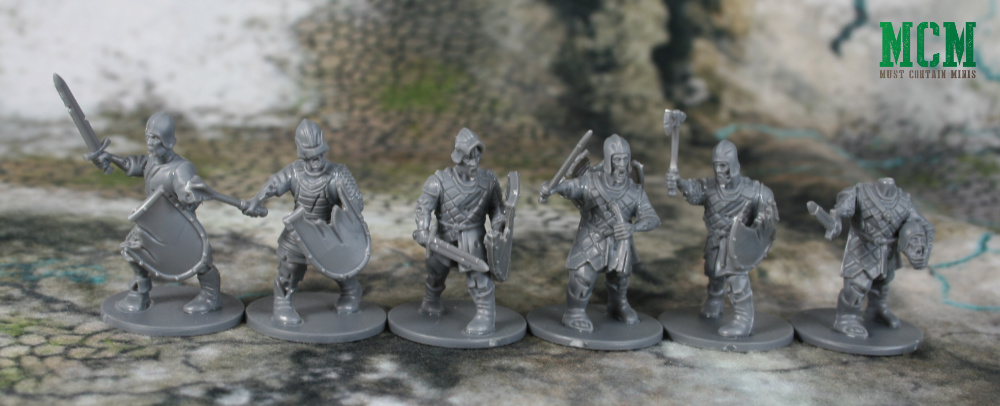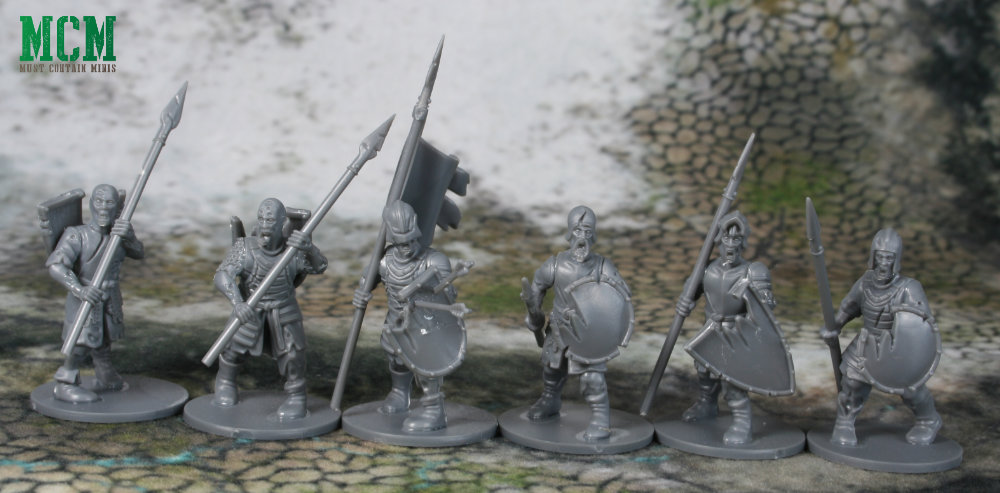 The miniatures come with both square and round bases. I chose to place them on rounds because I like rounds best for my miniature agnostic games. Forgotten World by Fireforge Games has rules for both. They use the rounds for the Skirmish style of their game and squares for the rank and file. They encourage you to collect and use both styles of bases with their figures.
The Sprues
Each box comes with enough plastic parts to make 12 miniatures with multiple options. You can see above that the hand weapons come in a variety of options and not just straight up swords.
So, what comes in the box? Two frames of body sprues, two sprues of heads, and bases in both round and square styles. Below are pictures of the plastic figure frames from the box.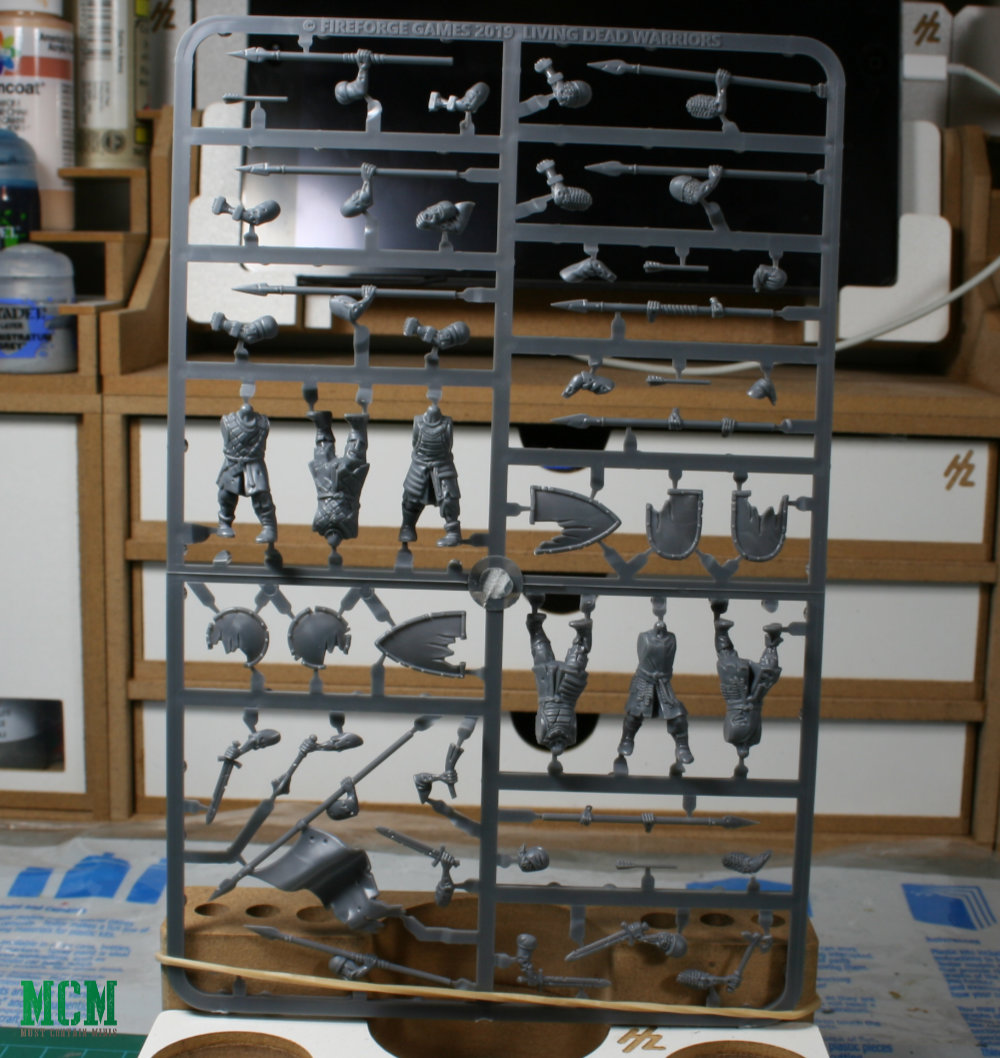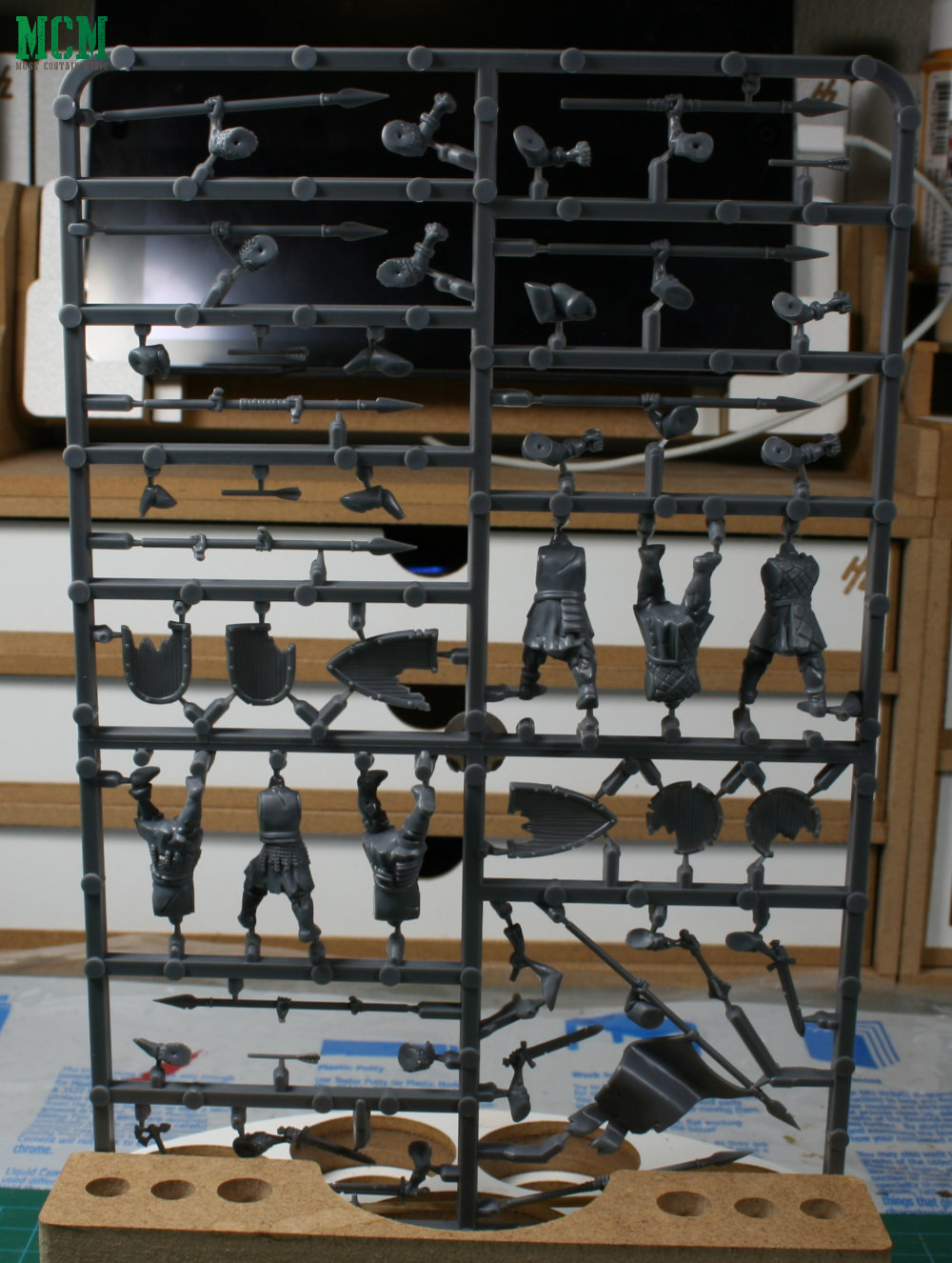 And the Heads…

Overall, there are a lot of options here. Below are all of the bits that I had leftover for my bitzbox.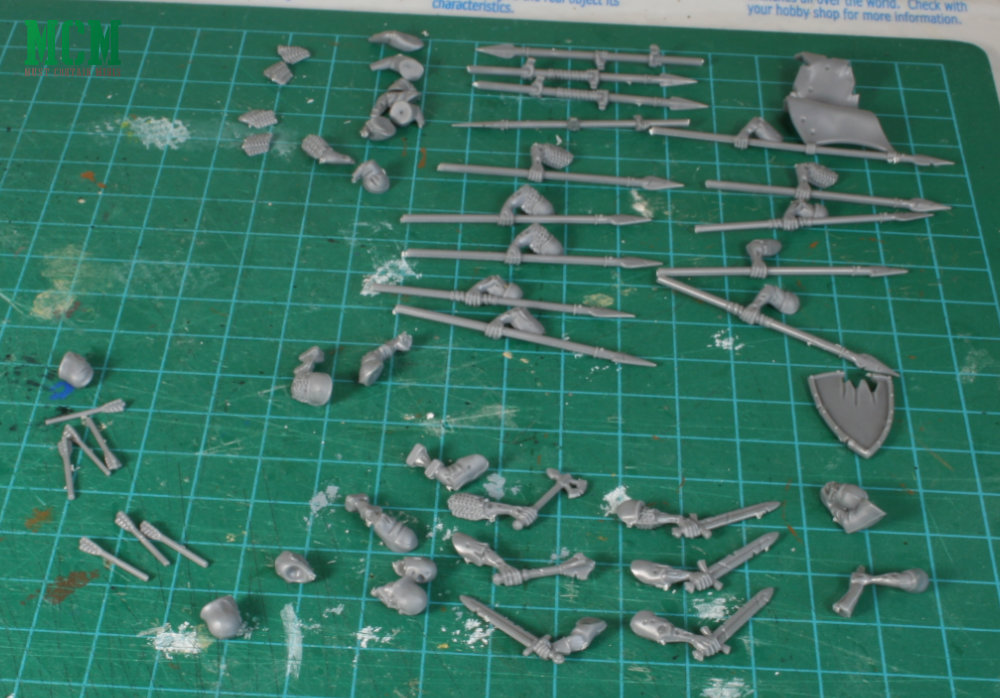 Now, I will mention that I am really not a fan of how the two handed spears go together. If you look at the four spears at the top, you can see the spears with the molded hands and the separate arms to left. Not the worse thing and other companies do the same. I just find them harder to build than the other options.
A Closer Look at the Miniatures
The Hand Weapon Group
Now, let's take a closer look at the miniatures. These are the ones I armed with hand weapons and shields.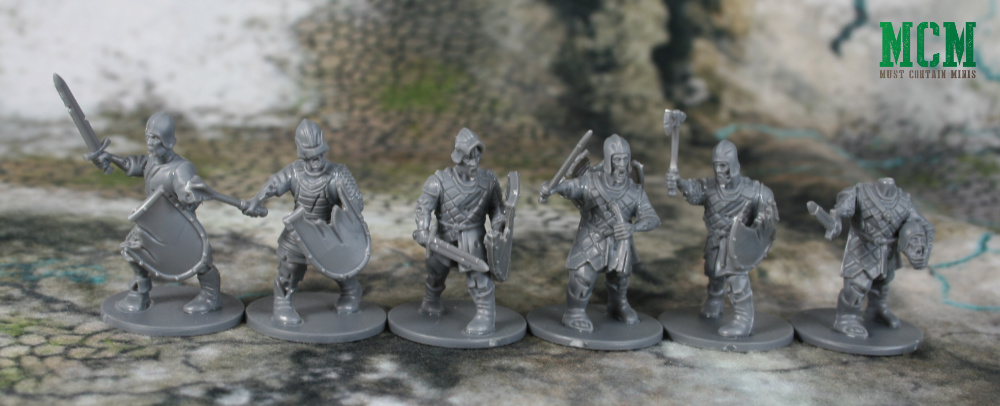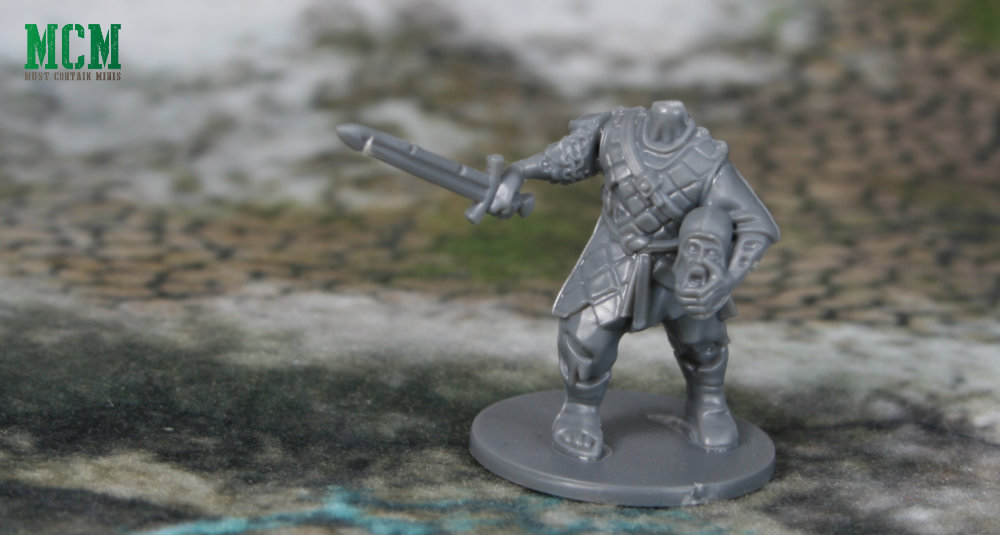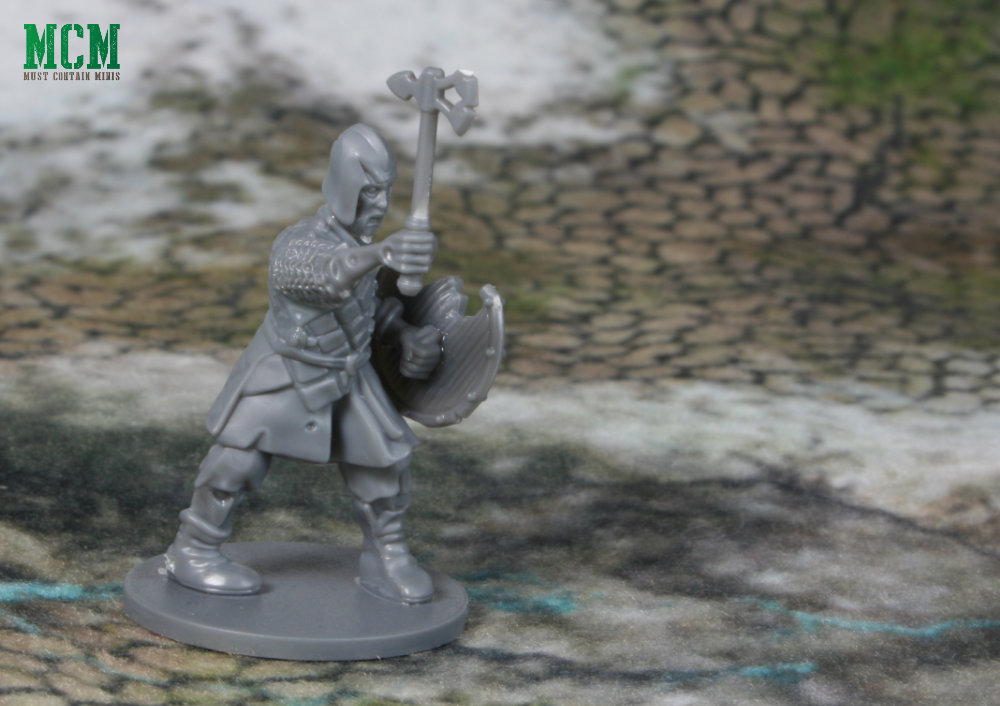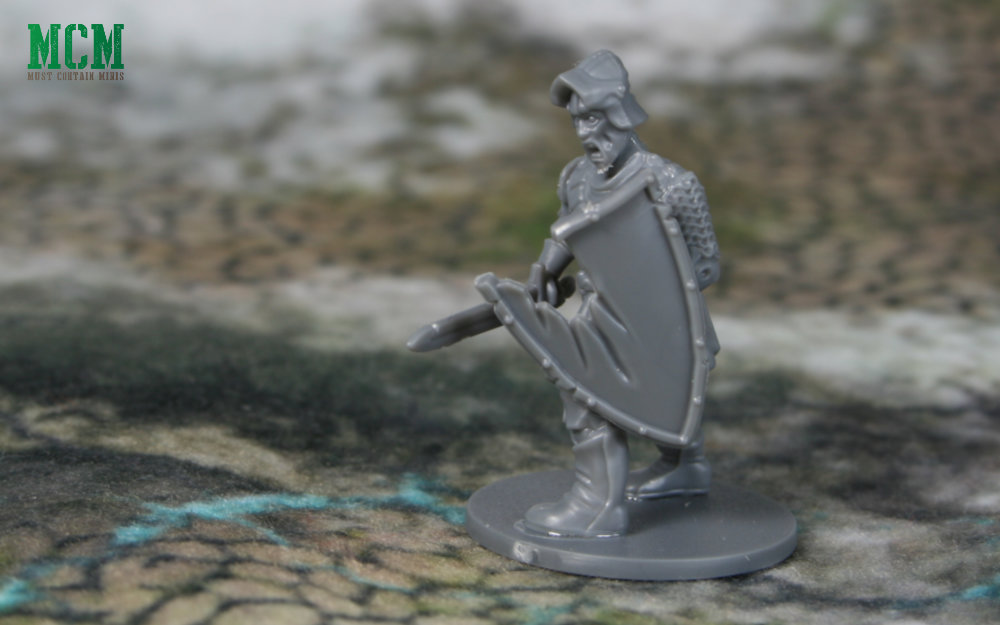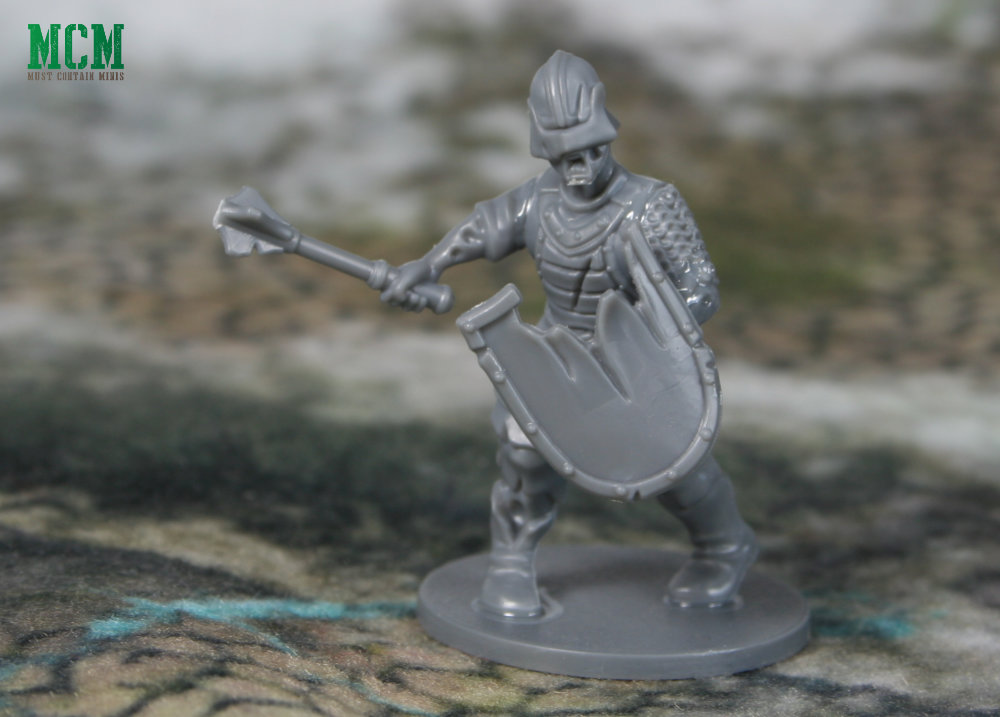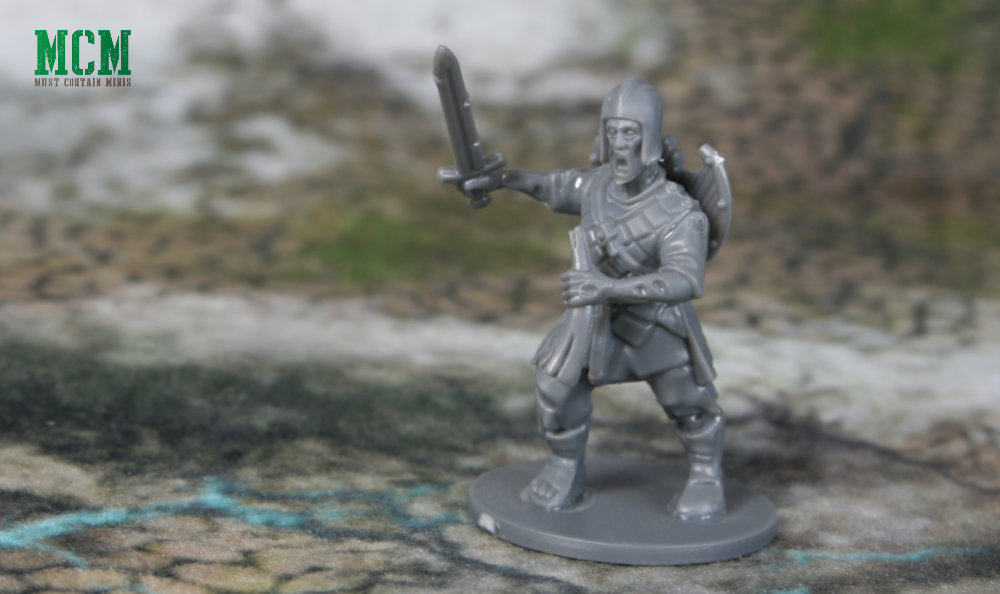 The Spear Armed Group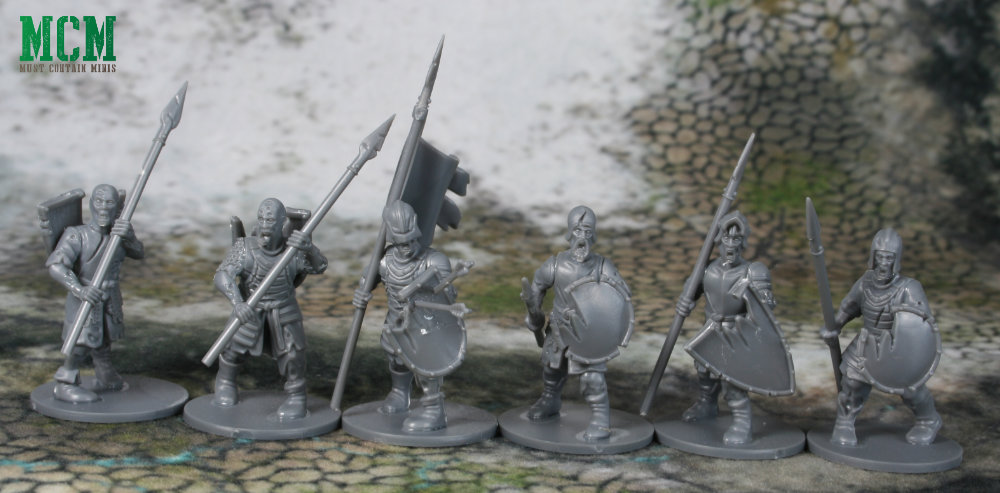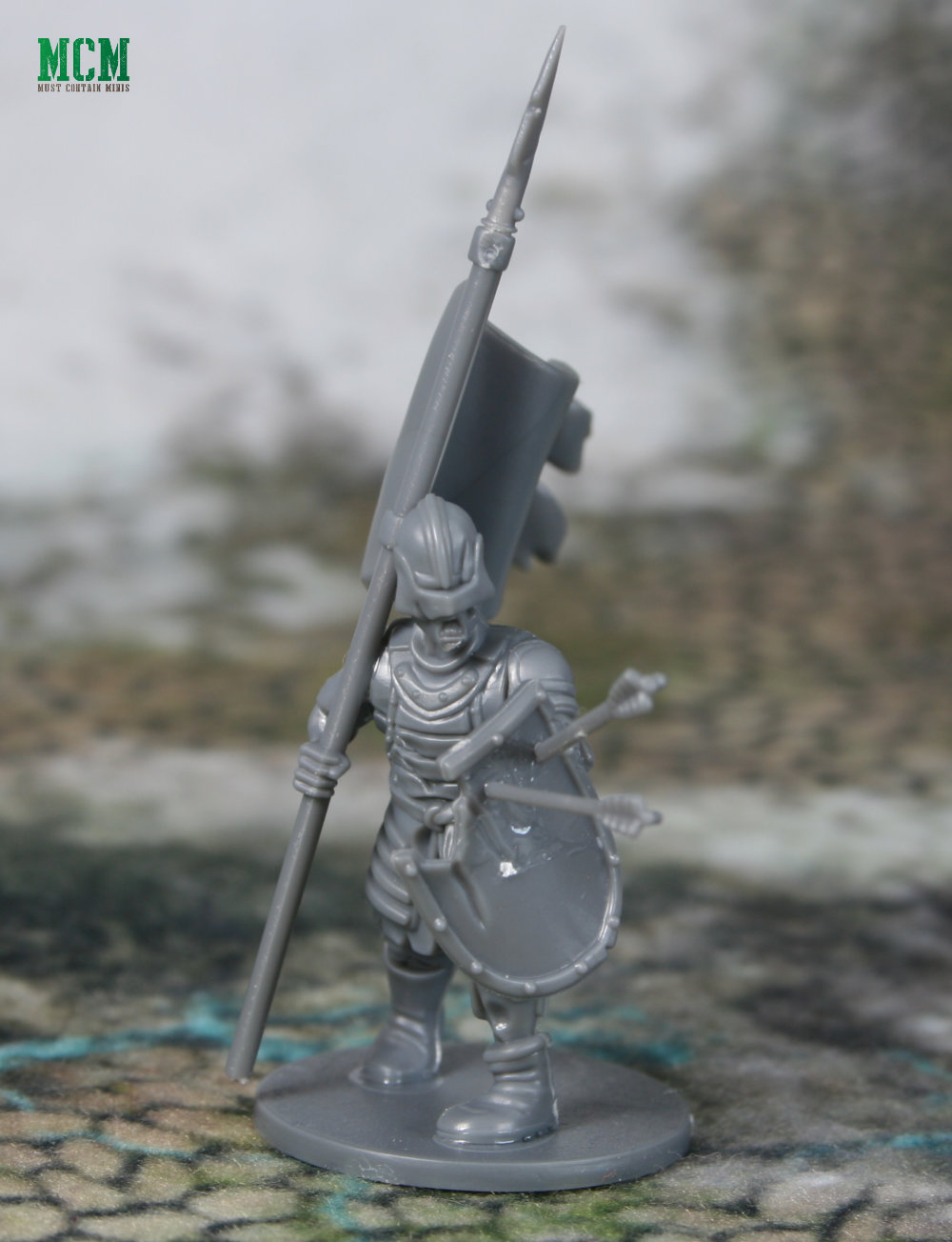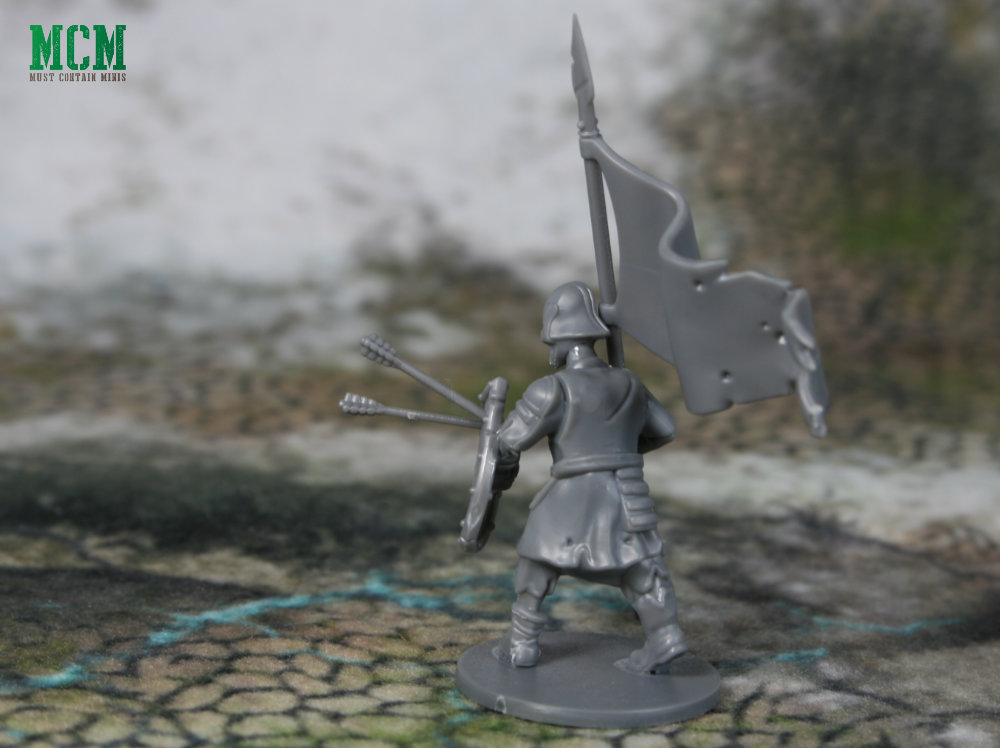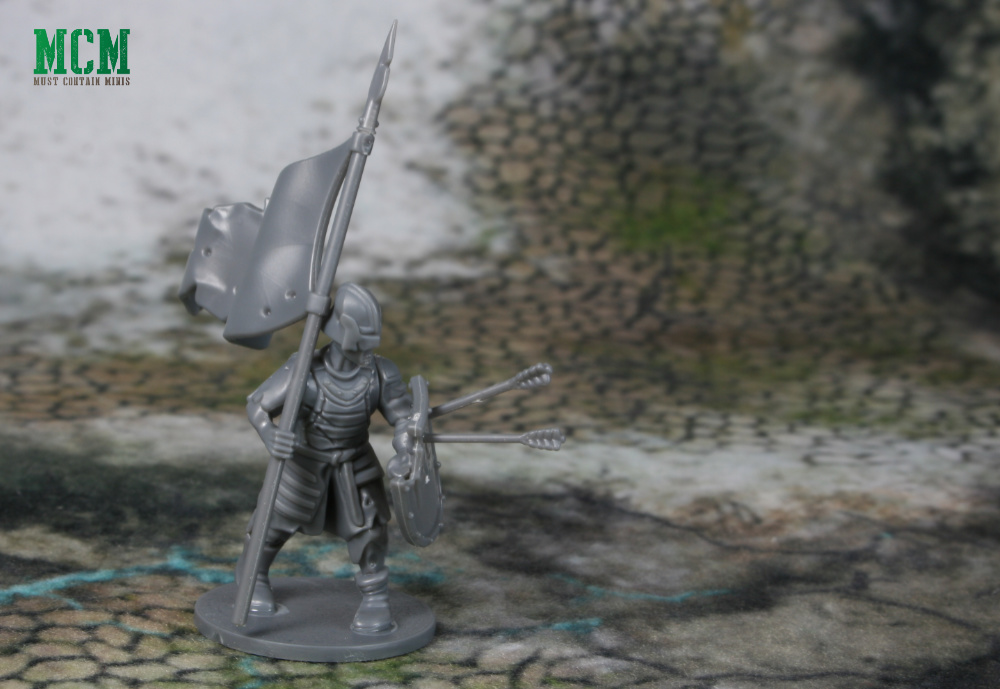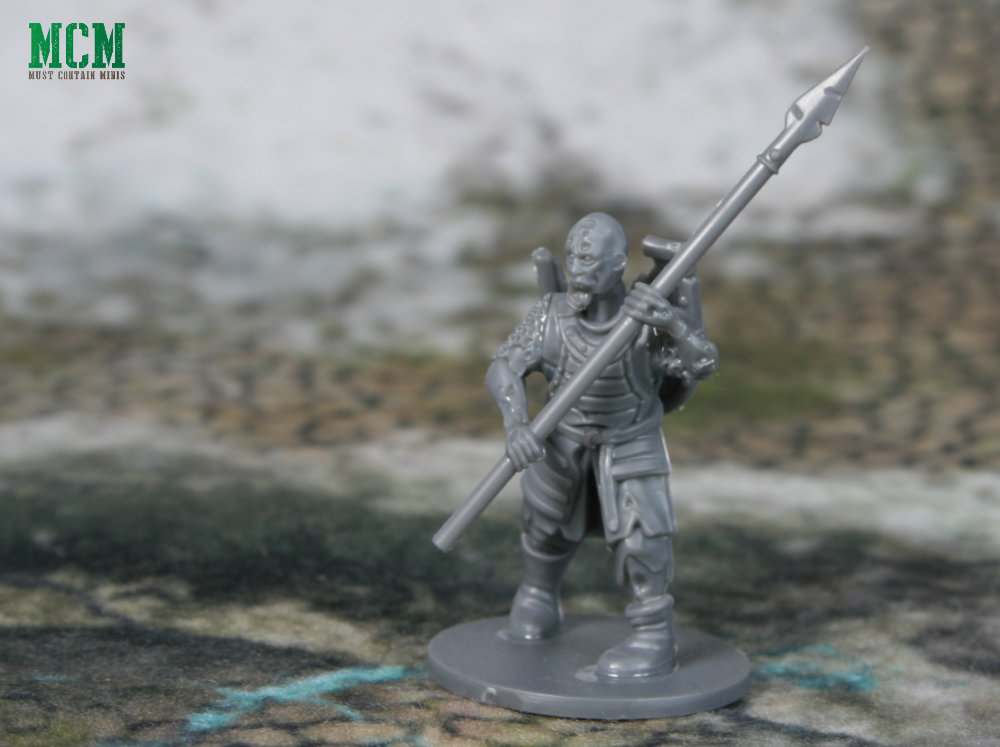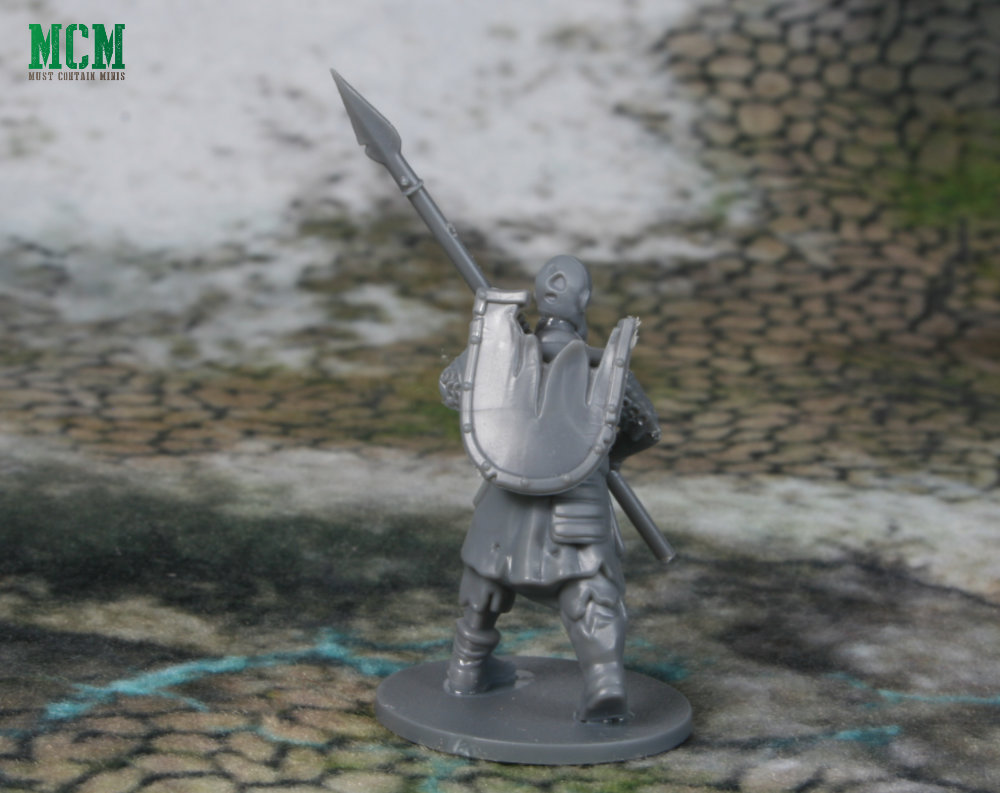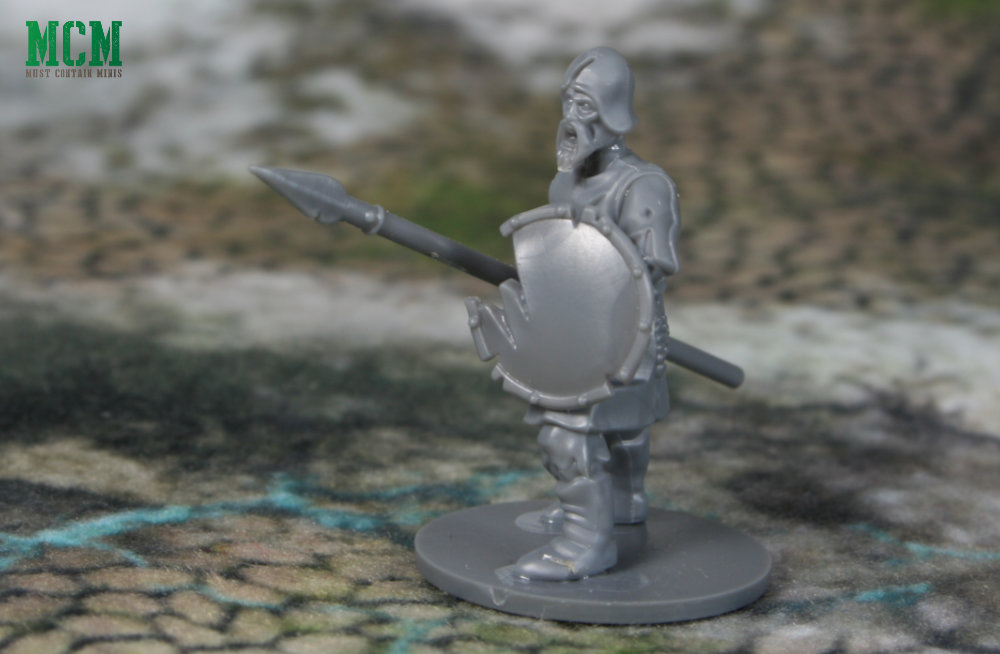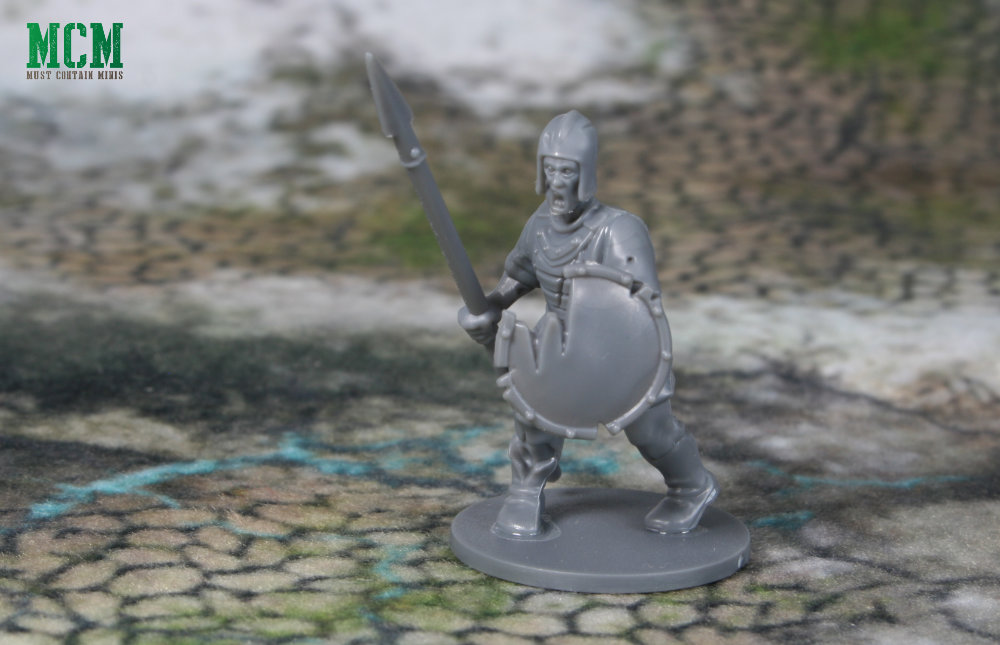 There is one more spear-warrior in this group to round the number up to 6, but that picture did not turn out as well as the others. You can still see him as the second two handed spear wielder in the group photo above. Overall, a great set of miniatures and I am excited to put some paint on them.
Scale Comparison
As with all of my full reviews, I like to include scale comparison pictures. This is so that you the reader can decide if these are figures that you want to add to your current collections. So far, I think they look great, and I really like them as spear and shield infantry.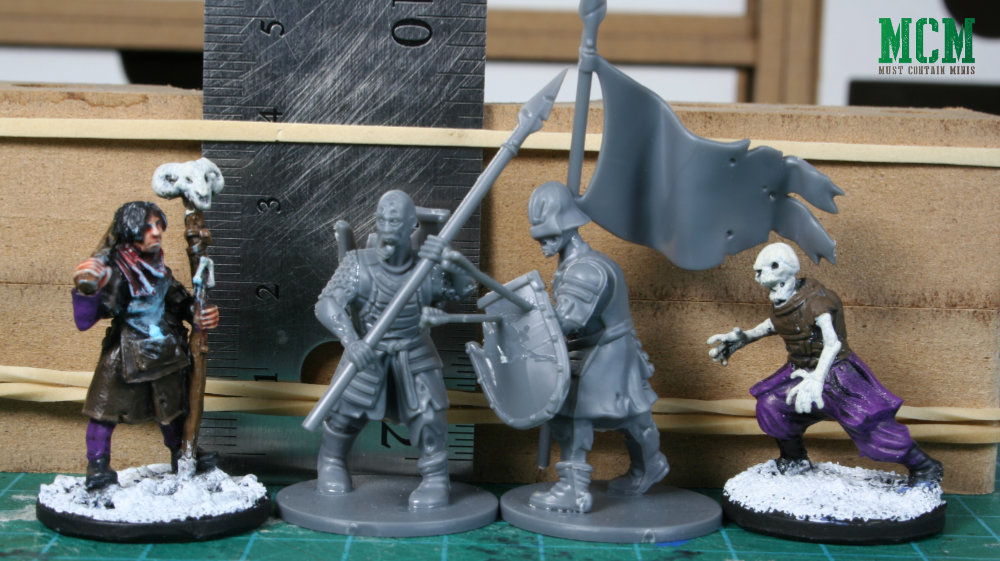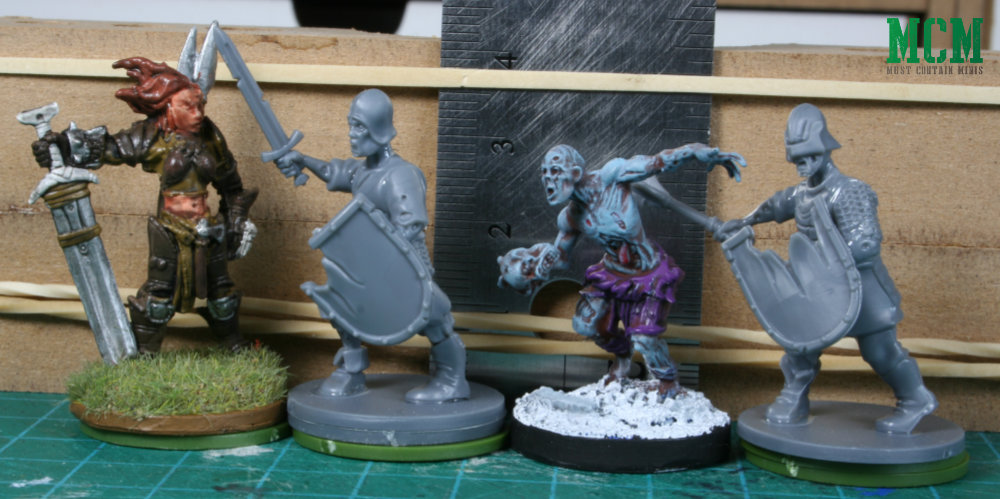 Wrapping it up…
Hopefully you found this Living Dead Warriors review informative. The aim of my reviews is to let you know what you are getting. I do not give ratings. Instead, I offer my thoughts on the product, lots of images of what the product is, and include scale comparison pictures too. I figure you can decide for yourself what you think of the miniatures.
Overall, I really like these miniatures. They look cool and scale nicely to other parts in my collection. I like that they have a sturdy feel in their appearance and that they go together pretty well. I am not a fan of the two handed spears, but that is just my personal taste. Others will agree or disagree with my preference.
Special thanks goes out again to Fireforge Games for sending me this product to review.
Until next time, Happy Gaming Everyone!!!
More Links…
Now that you checked out my Living Dead Warriors Review, why not check out my other posts about Fireforge Games?
For those wondering, I used a Cigar Box Battle Mat for the background with the miniatures and that is a Modular Workstation on my desk by HobbyZone.