Harald Hardrada Bust by RP Models
Today's post looks at the final bust and miniature that I photographed at the Sword and Brush 2019 painting competition. This time, we look at a Bust of Harald Hardrada by RP Models. I talked to Kyle Maitland, the painter, about his entry into the contest.
About Harald Hardrada
Before getting into the interview, I let's talk about Harald Hardrada. Harald Hardrada was known as the last of the Viking Kings. There is some discrepancy as to when he may have actually been born, but he died in 1066 AD.  It is believed that he could have been born between 1015 and 1025 AD. He was the King of Norway from 1046 to 1066 AD. He is a true historical figure. If you want more information on him, please check out Wikipedia.
Now, let's get into that interview with the model's painter, Kyle Maitland.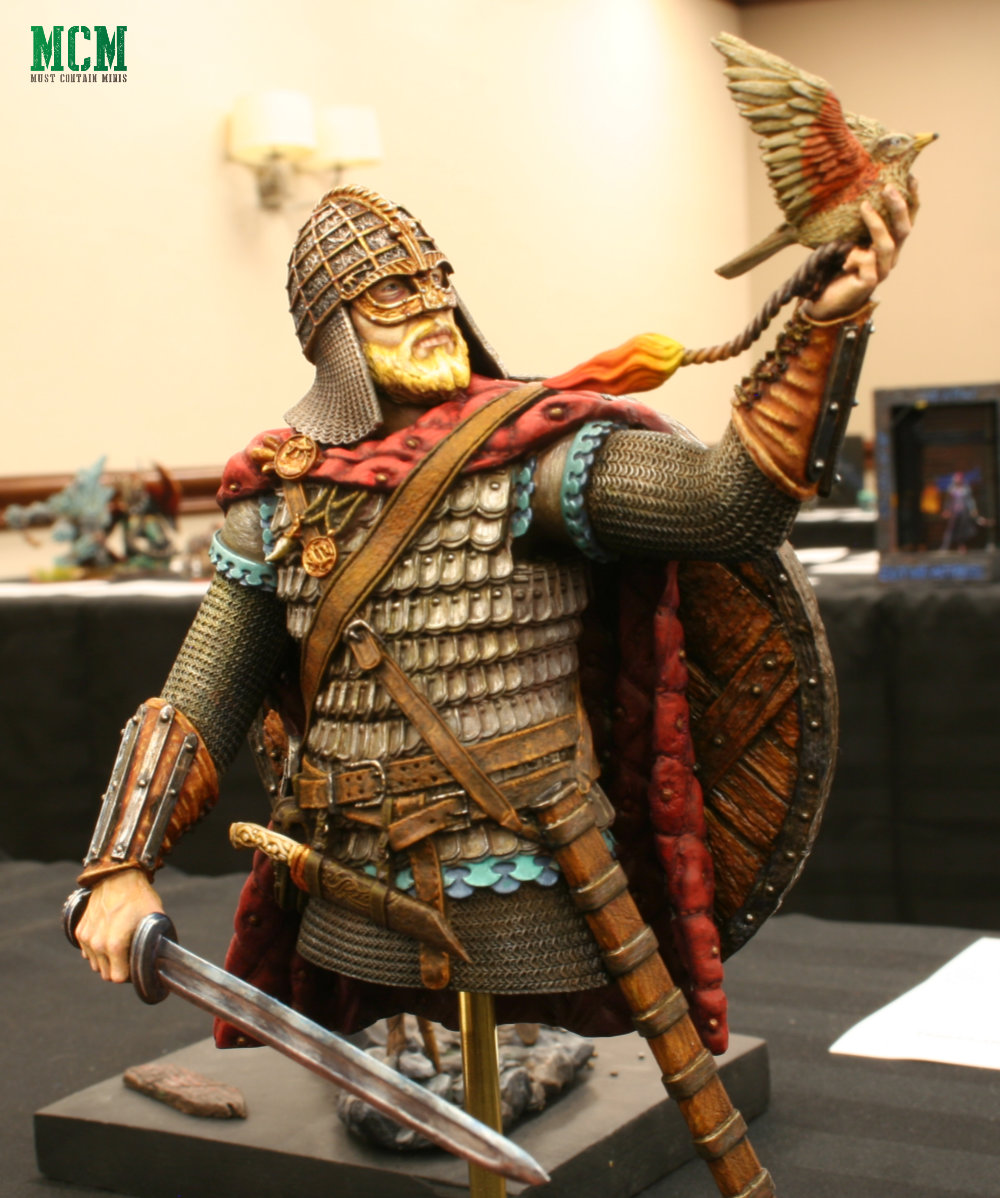 While my own picture of Harald Hardrada appears above, Kyle also sent me some nice images that I will use in this post down below.
The Interview…
How long did It take to paint Harald Hardrada?
Not sure what you need. About 2 weeks? If you want hours something more akin to 20-30 hrs I'm not terribly diligent in tracking. I'd call that one relatively quick for my typical slow pace.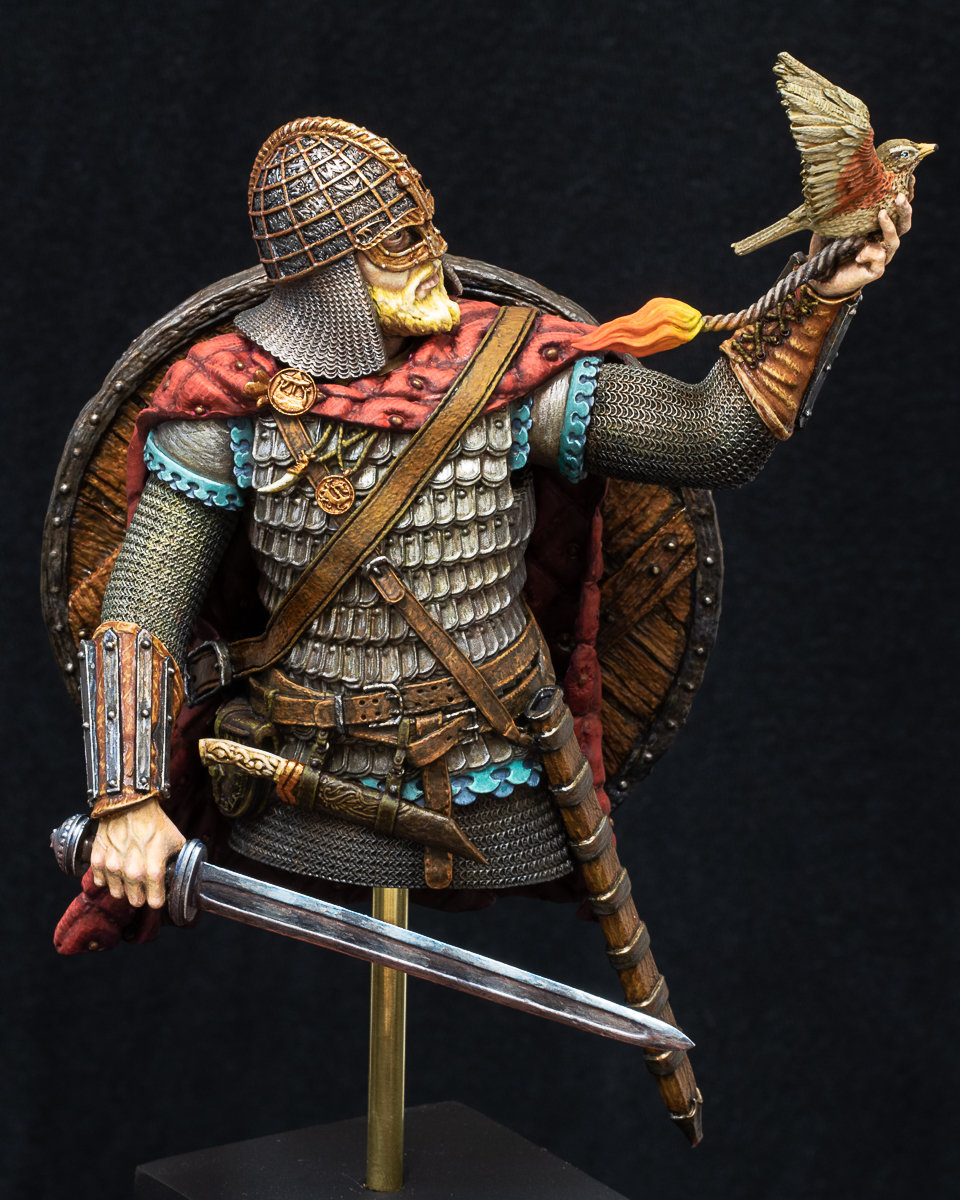 What made you choose to paint this model?
Wrapping it up…
Overall, this is a very impressive piece of work. Before this post, I did not know of Harald Hardrada or the history behind him. Isn't it interesting how the pursuit of one hobby can teach you so many different things.
What do you think of Kyle Maitland's work?
If you like this showcase, be sure to check out my Wrap Up Article gathering together every single Sword and Brush 2019 article that I wrote.
Until next time, Happy Gaming Everyone!!!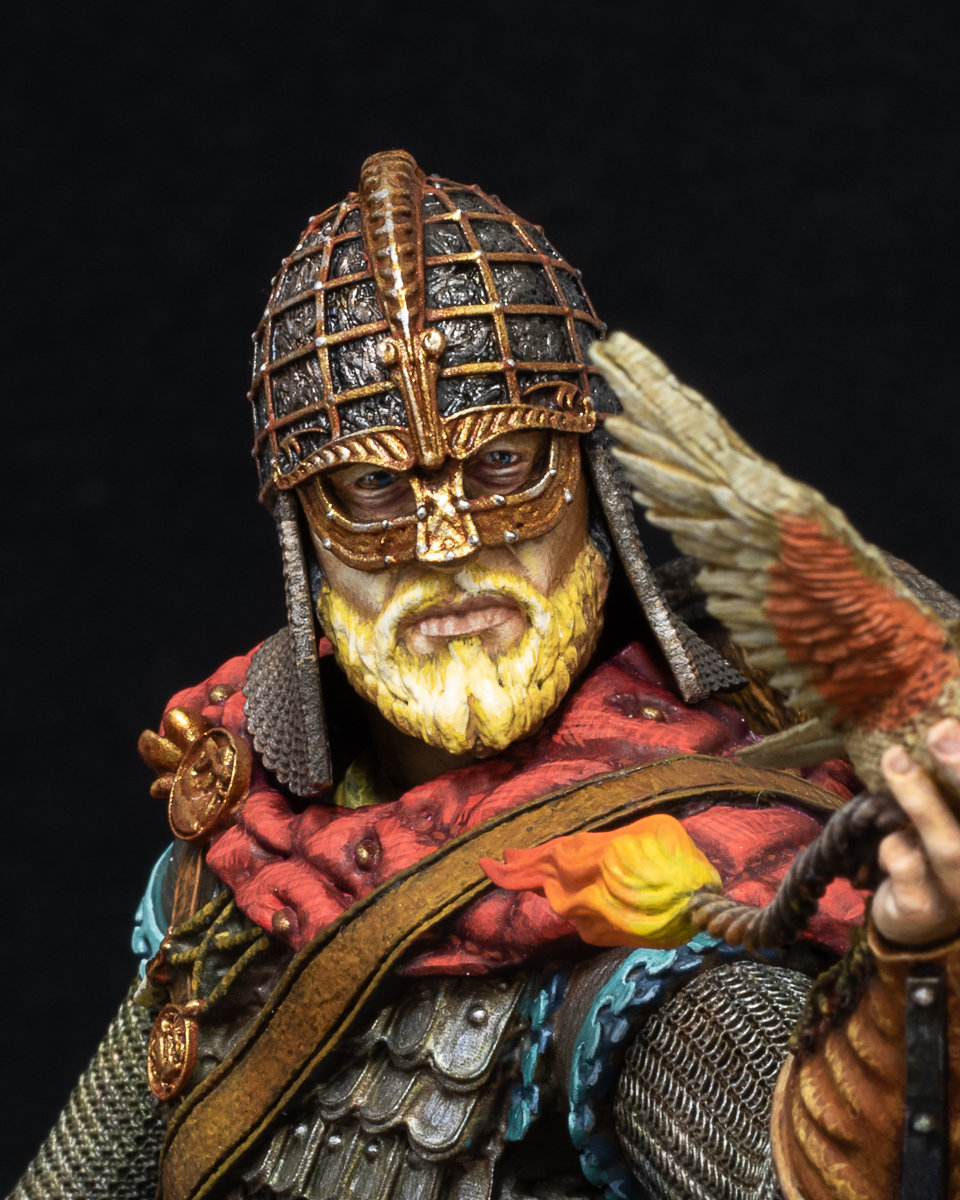 As a note, I was blown away by the quality of work at Sword and Brush 2019. The competition saw a large number of entries painted up to an amazing standard. If you live in Ontario (or near-by New York State), you might want to consider coming to this event if you like quality painted miniatures. For those interested in the model, RP Models sells this figure in a bust version and a full-figure 75mm version.