This post is a showcase piece of the work by Les of Underground Painter's Desk. The miniatures in this post, he painted for Osprey Games Dracula's America. Black Scorpion Miniatures manufactured most of these miniatures. Now, let's talk a bit about Dracula's America.
Dracula's America
Dracula's America is a miniatures agnostic game. You use whatever miniatures you want. When it comes to Les, his preferred company for 28mm Wild West figures is Black Scorpion Miniatures. I've wrote a bit about this game. My latest two Dracula's America posts include a very detailed Battle Report with a Quick Review on Must Contain Minis and a Review on Bell of Lost Souls.  Be sure to check those posts out for more information about the game.
With that out of the way, this post is about the miniatures. Without further ado, let's take a look at the beautiful Weird Wild West miniatures painted by Les.
28mm Wild West Civilians
Civilians and NPCs can play a role in Dracula's America. Here are some of the Civilians that Les painted up. Let me know what you think of them.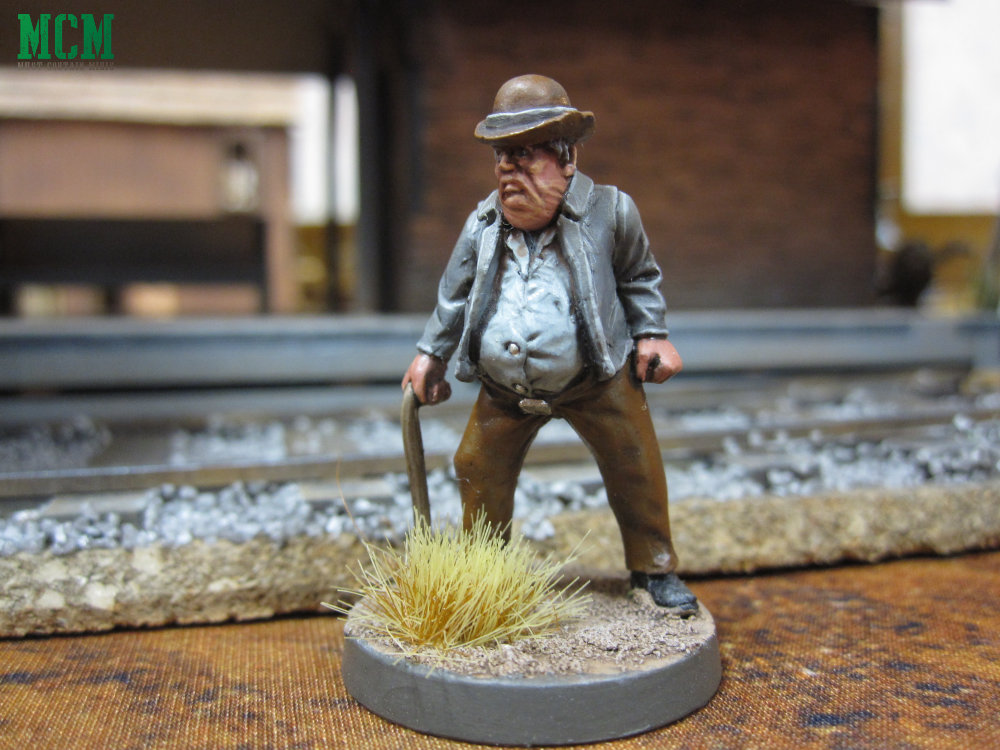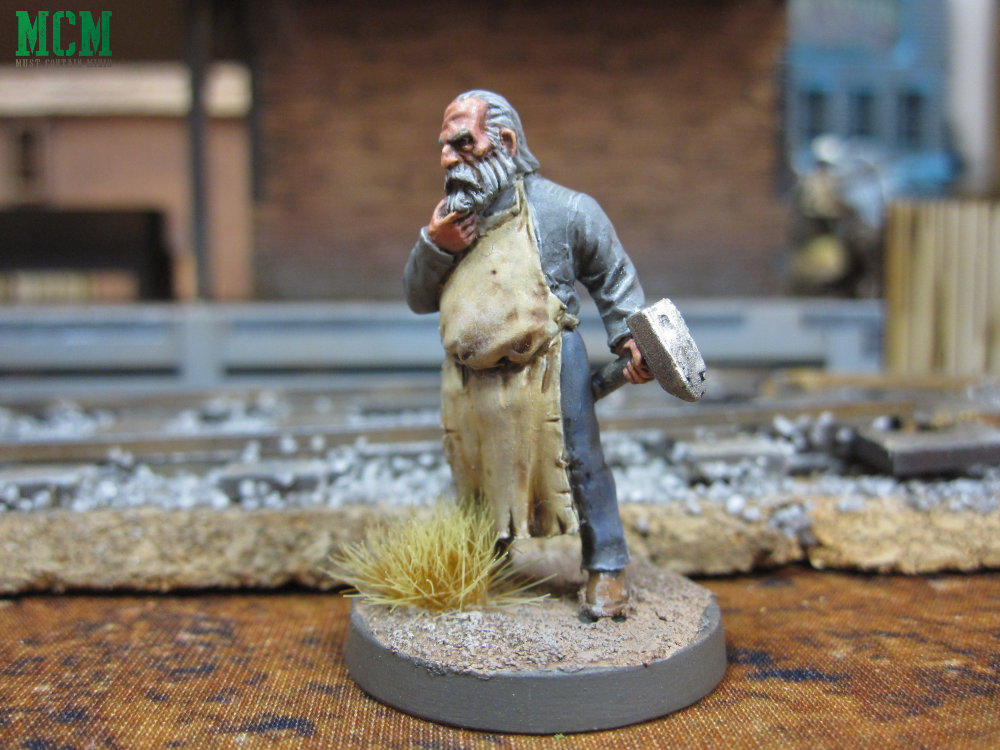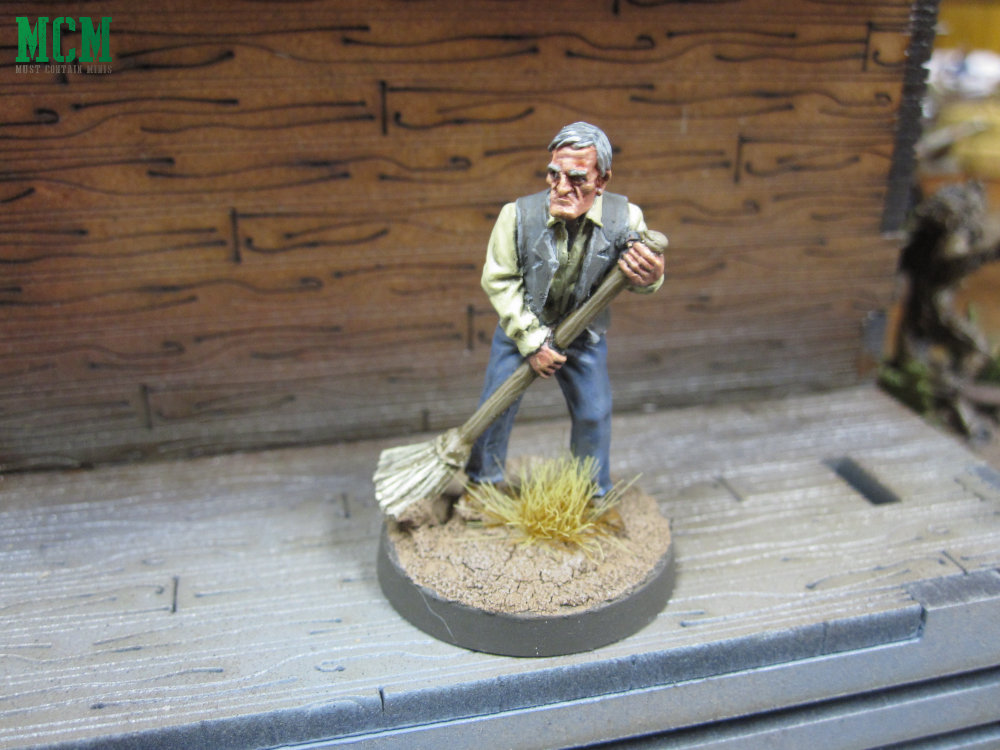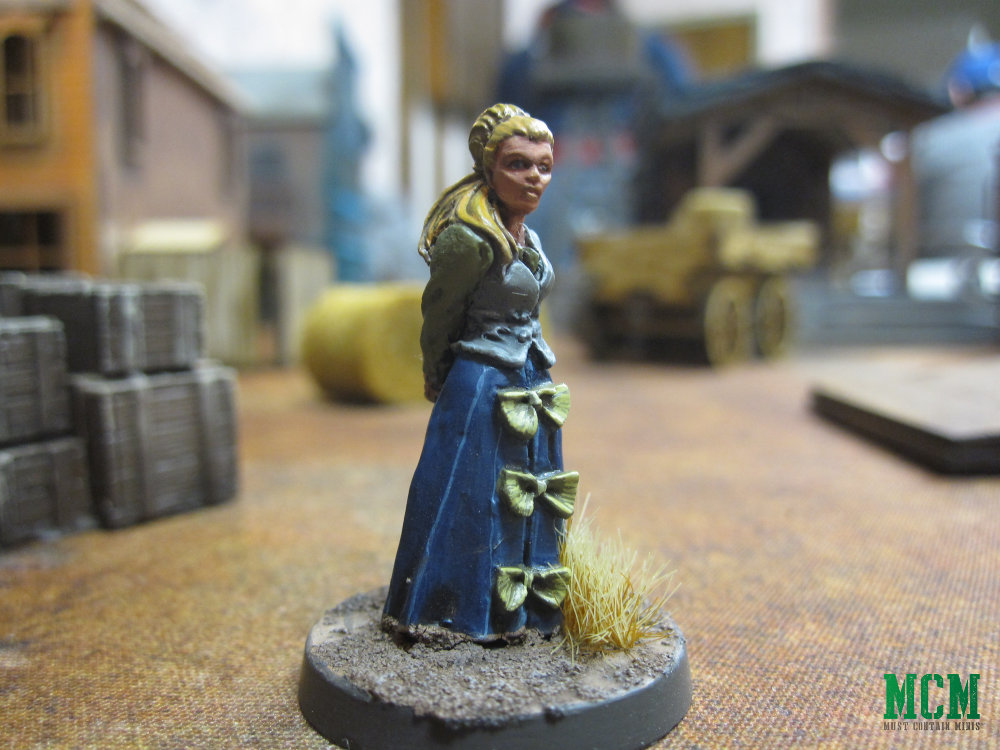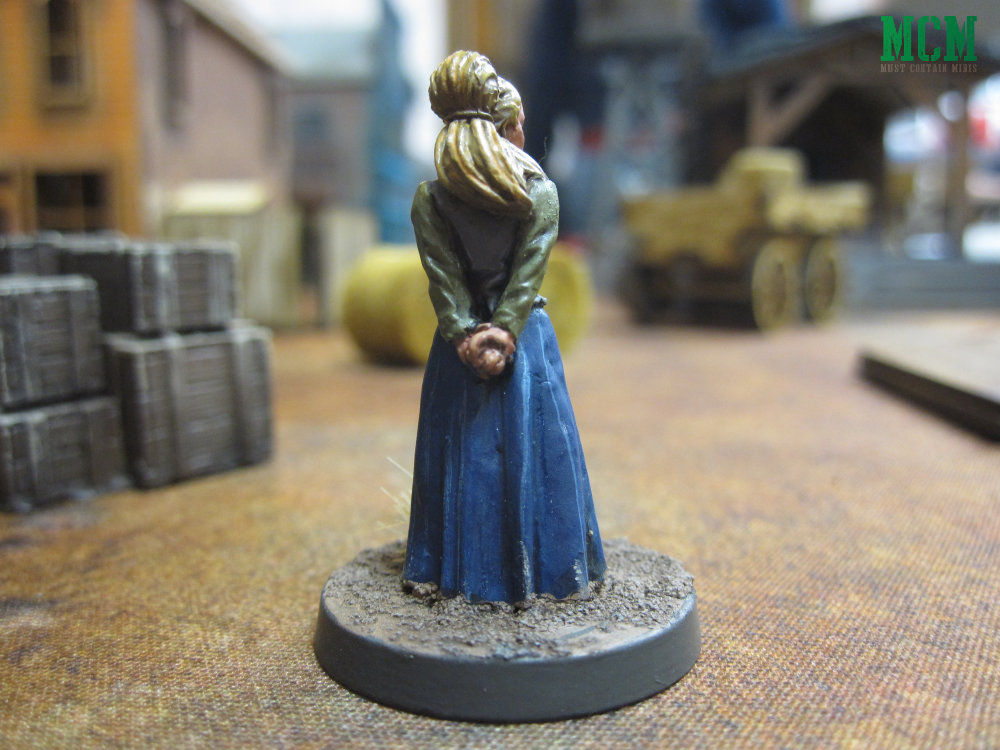 28mm Wild West Miniatures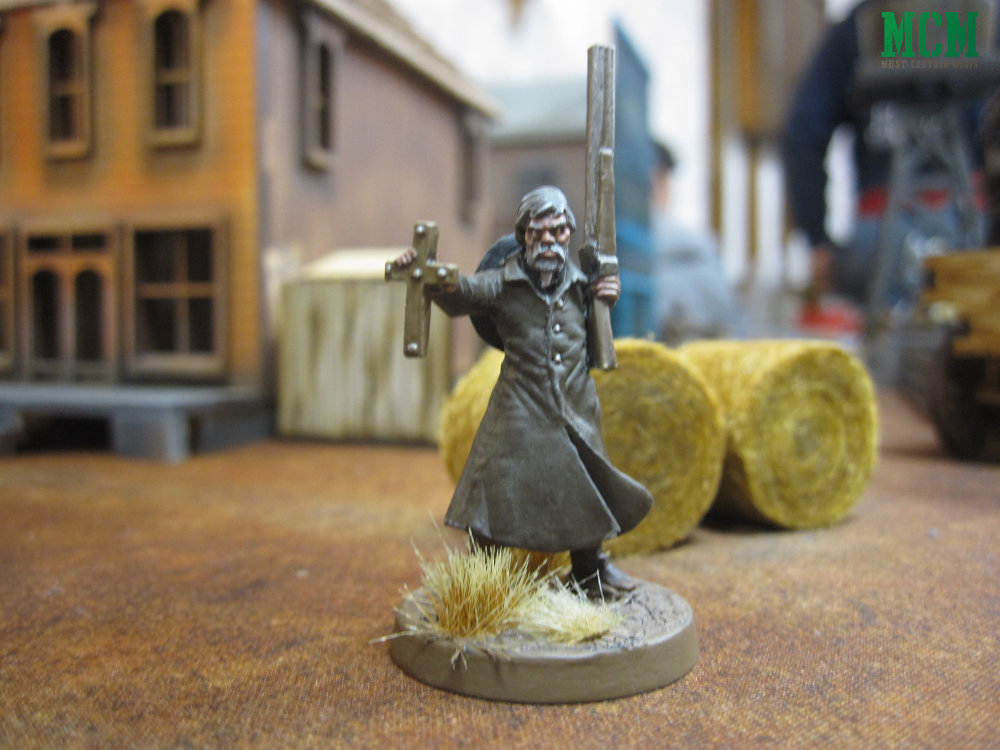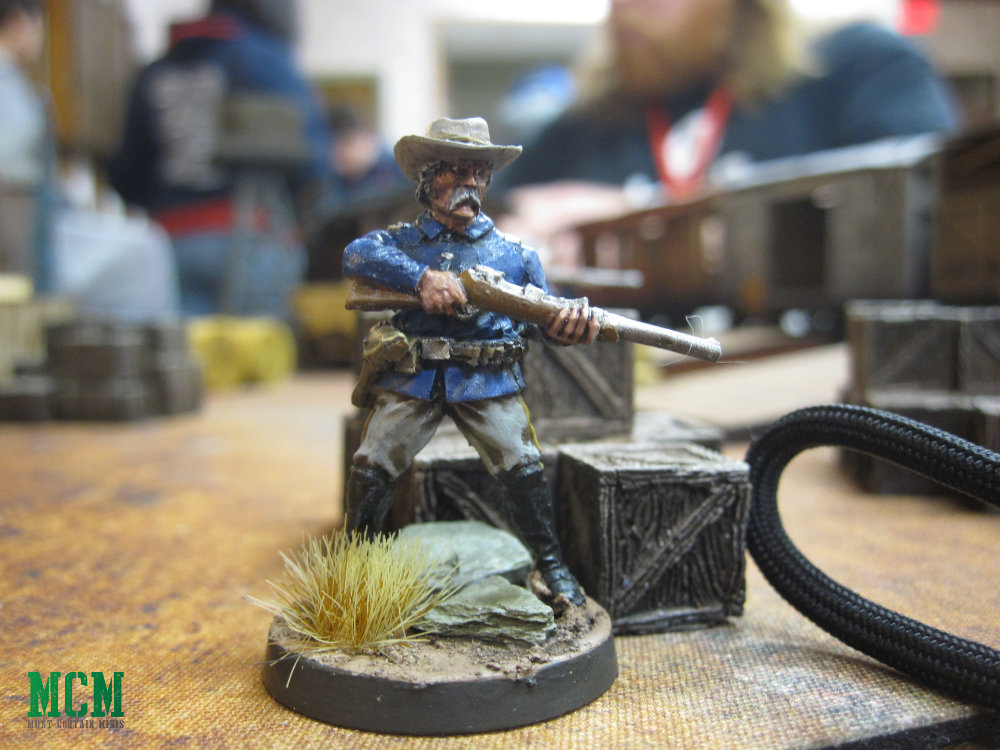 Turning it into the Weird Wild West
Some of the miniatures Les modified to turn them into models that fit the Dracula's America gaming world. Below are a few of those minis that take the game from a historical setting and into the world of weird.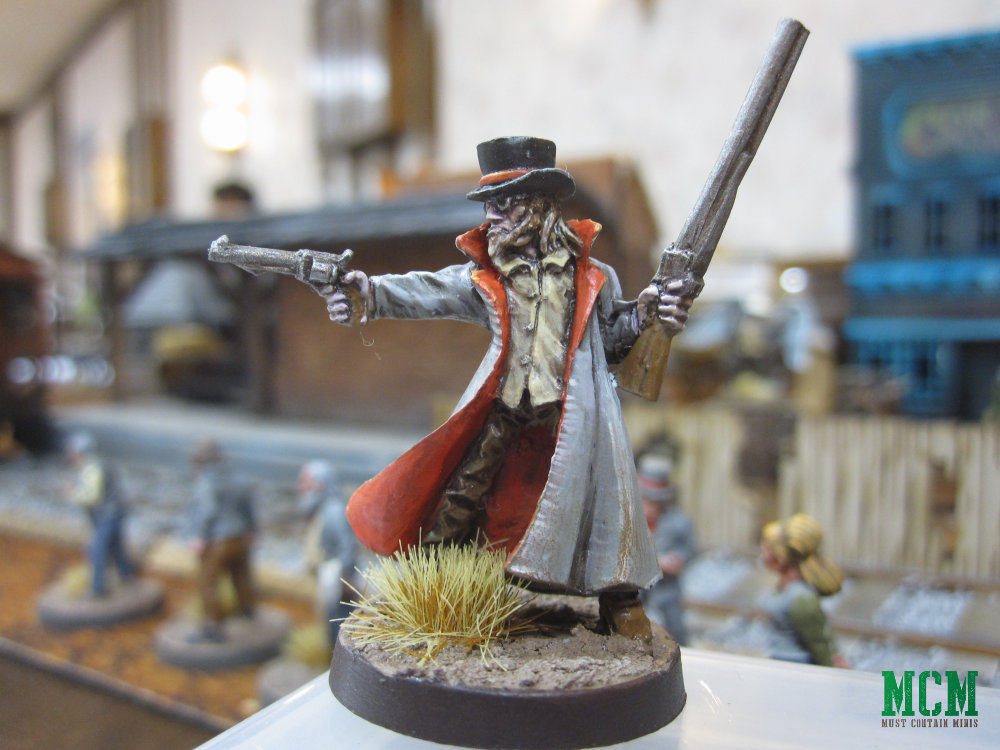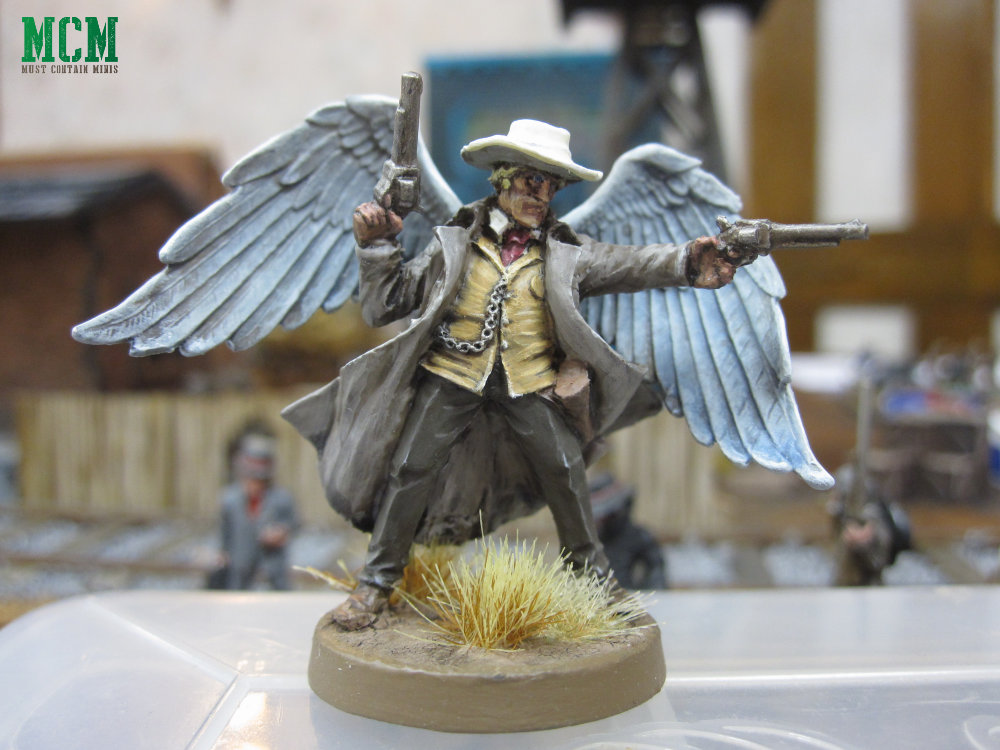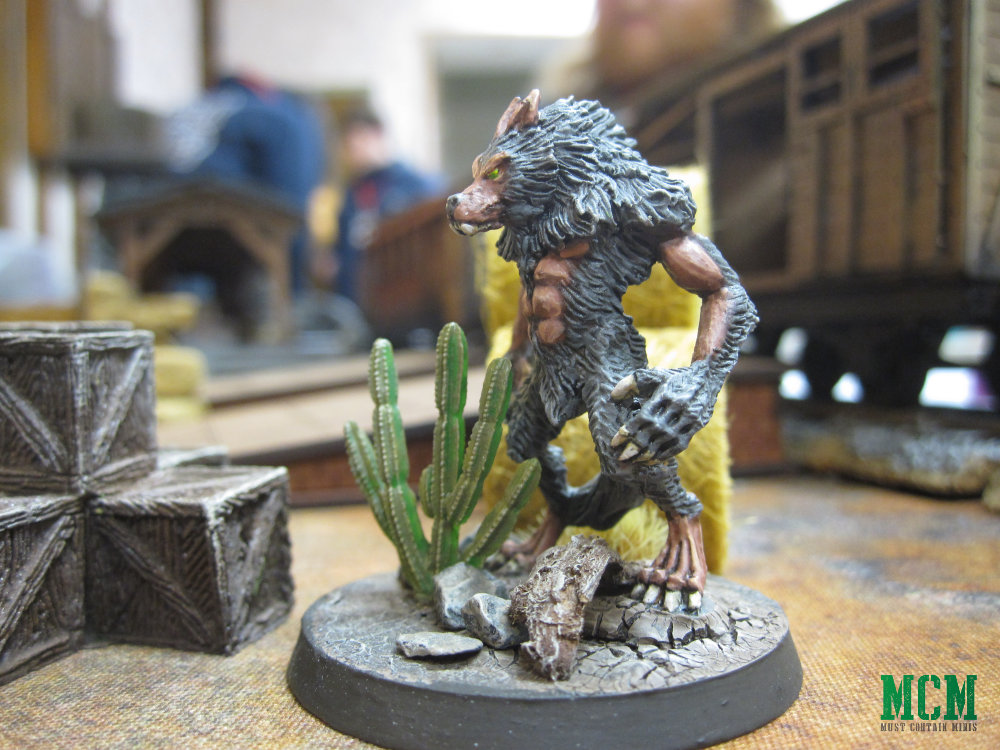 Dracula's America Painted Miniatures in Action
As stated earlier, these are not all the official Dracula's America Miniatures, but one of the beautiful things about Osprey Games is that you can use whatever miniatures you please for their rules. Below are a couple of action shots that I just had to include in this article.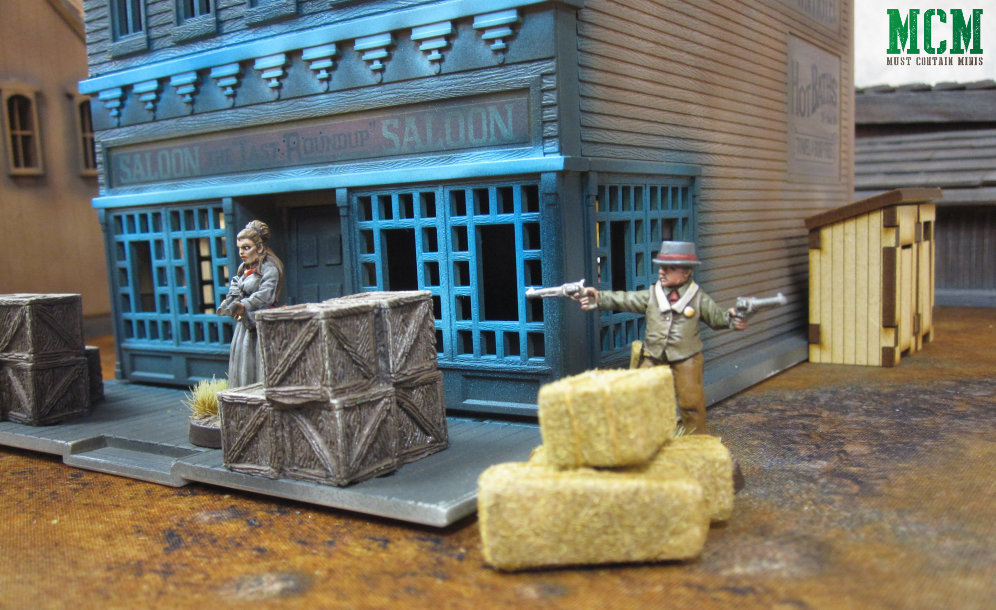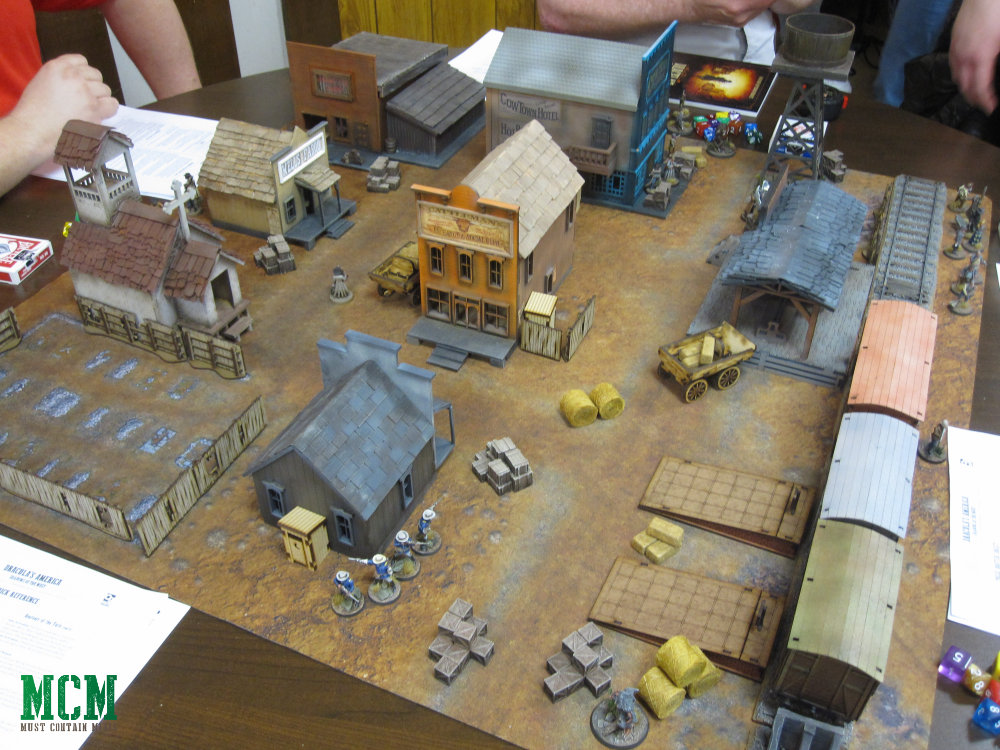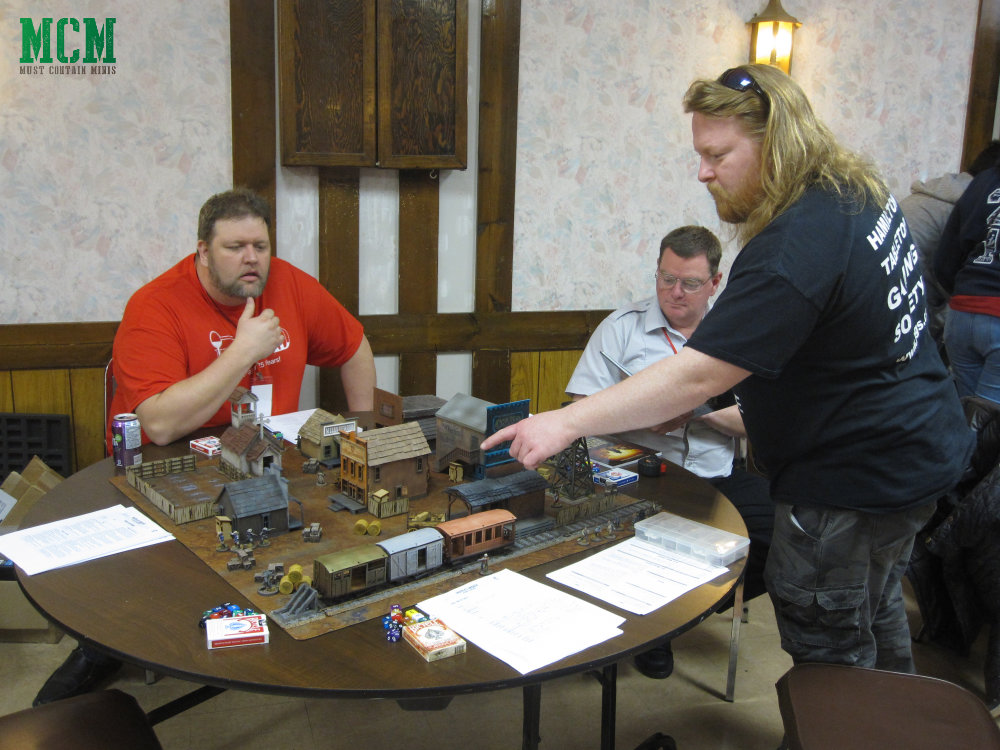 Wrapping it up…
The miniatures as painted by Les of Underground Painter's Desk are stunning. You can tell he put a lot of effort in creating a gorgeous looking gaming table along with fantastic miniatures. Most of his miniatures are by Black Scorpion Miniatures, but he also has minis in his Dracula's America Collection by Reaper Miniatures and North Star Military Figures. As a reminder, Les does take commission work.
If you haven't tried Dracula's America, I have a Battle Report on Must Contain Minis and I wrote a review of the game over on Bell of Lost Souls. Please check out those pieces for some more information.
What do you think of Les's miniatures?
Until next time, Happy Gaming Everyone!!!