One of the things that I absolutely love about Osprey Games is that they encourage you to play their wargames with whatever miniatures you have. In Frostgrave: Ghost Archipelago, there is a creature group called "Saurians." Saurians are basically dinosaurs, and North Star Military Figures has some nice miniatures for them; however, I don't have those figures, so I found some Dollar Store Dinosaurs to use as proxy models.
I could probably paint them up better, but I think Dollar Store Dinosaurs will fit in nicely as Saurians in Ghost Archipelago without any extra work.
Dollar Store Dinosaurs
Without any further ado, let's check out how one of these dinosaurs look along side a Frostgrave Miniature.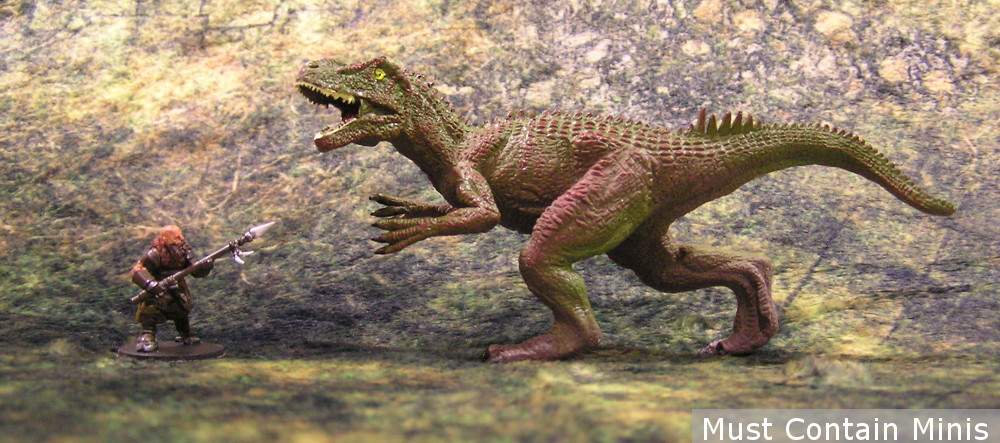 On his own, I don't think this spearman has much of a chance against that beast! Perhaps some buddies could help him out.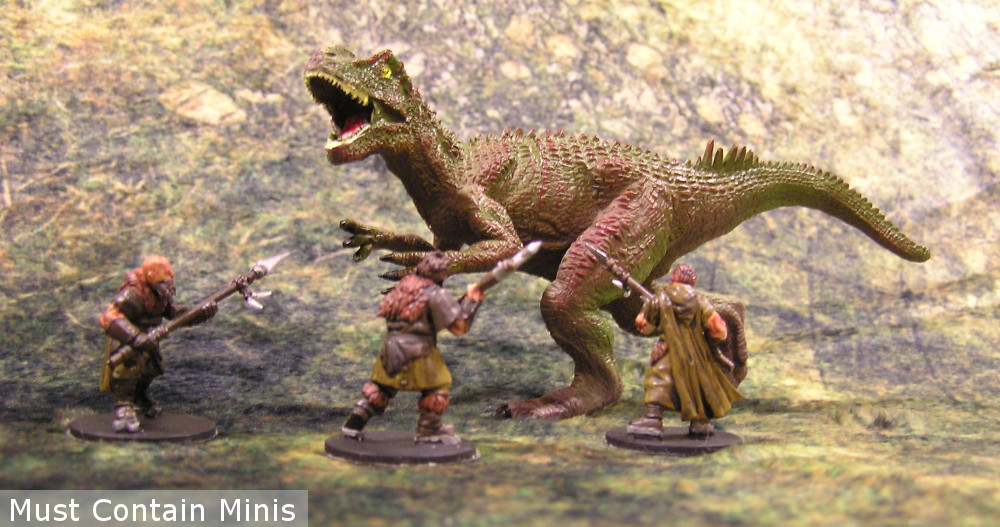 This dinosaur is big! I can totally see it filling the role of a Saurian Monarch from the core rule-book, but I can hear you saying, "let's go even bigger!!"
Okay, I also bought the $4 Dinosaur from the Dollar Store.   🙂
Going Even Bigger!
This guy on his own does not look so large, but he is huge.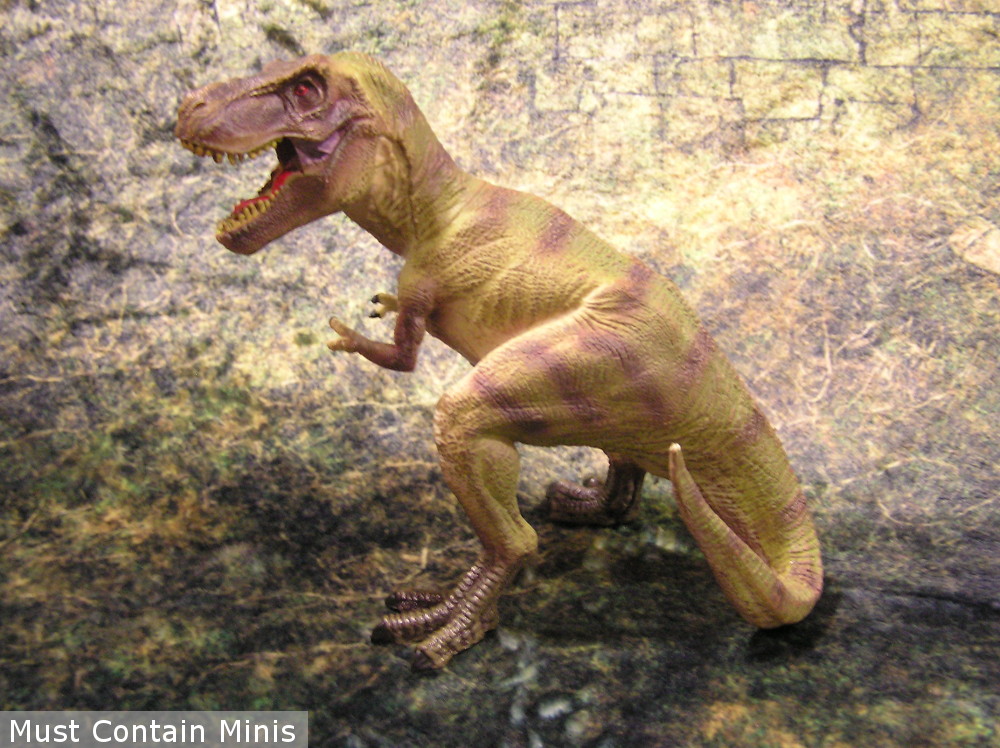 Let's add in the minis to see how big this guy really is!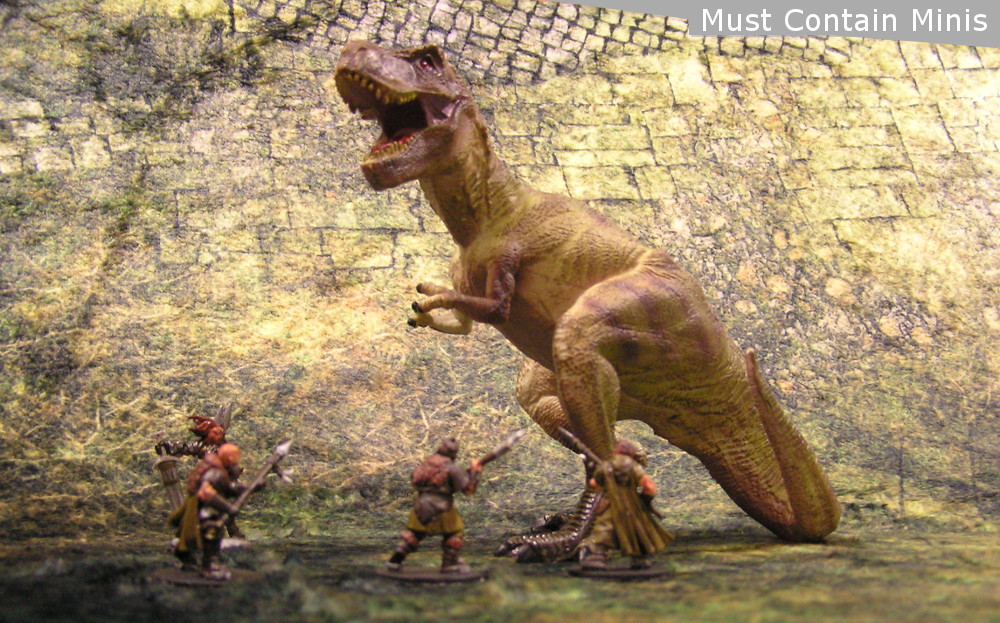 An interesting thing about Frostgrave: Ghost Archipelago is that it has some balancing mechanisms to help lower leveled players catch up to higher leveled players. One of those mechanisms is that there is a chance that the lower leveled character could end up controlling one random creature on the board to help out their crew.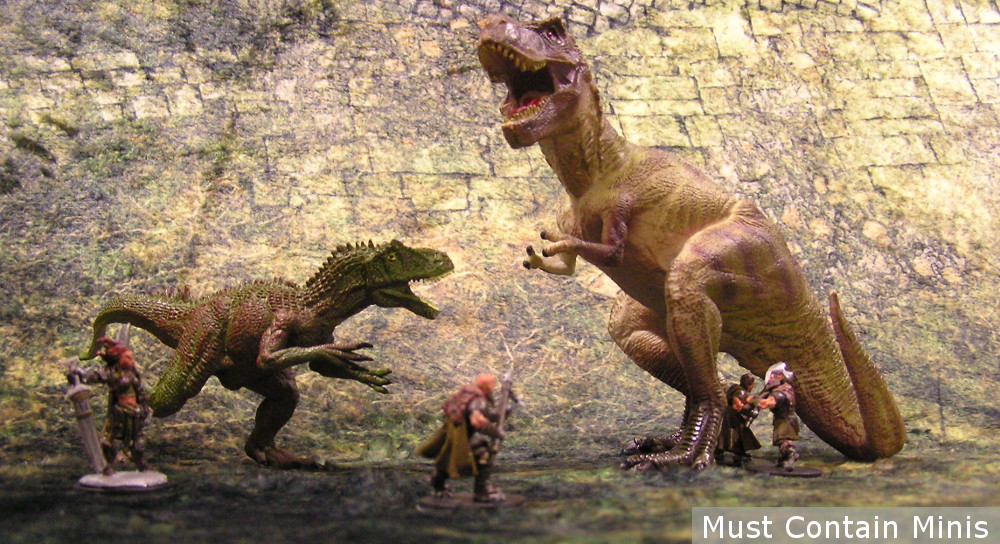 Hopefully you enjoyed this very quick post. If you haven't already, be sure to check out North Star Military Figure's Nickstarter for Snake-Men.
Until next time, Happy Gaming Everyone!!!
[amazon_link asins='1472817346,1472824121,1472831470,1472824687′ template='ProductCarousel' store='mustcontainmi-20′ marketplace='US' link_id='482a6d6d-2588-11e8-9a2d-d729ddbe432d']