The current Nickstarter for Frostgrave's Ghost Archipelago: Lost Colossus Nickstarter has been running strong. In just a short amount of time, the campaign smashed through the first two funding goals with ease. In this post, we take a quick look at that campaign and what is available.
North Star Military Figures is doing things differently this time around. Instead of tying the models to the book, the first two spend levels don't actually come with the Ghost Archipelago: Lost Colossus book. That's right, this Nickstarter focuses on the miniatures. That said, you can still get the book through this campaign if you wish.
The Snakemen
The Snakemen miniatures of Lost Colossus are the focus of this Nickstarter. These guys look neat.
All images in this post from North Star Magazine. 

Style wise, I think these miniatures are going to be figures that people are going to either love or hate in a similar fashion to how people loved or hated the Frostgrave Gnolls. Personally, I really liked the Gnolls because they have an old-school D&D feeling. In fact, those miniatures are the exact way I always envisioned Gnolls, so I really liked them. Others did not share my opinion, and that is okay.
I believe the same will be true of these Snakemen. Some people are going to love them and others may take a different view about the aesthetics. If you love (or like) these minis, read on. If not, you can still pre-order the book directly from Osprey Publishing or [amazon_textlink asin='1472824121′ text='Amazon' template='ProductLink' store='mustcontainmi-20′ marketplace='US' link_id='2acfd749-228c-11e8-8ec7-d36c6948197b'] without the models.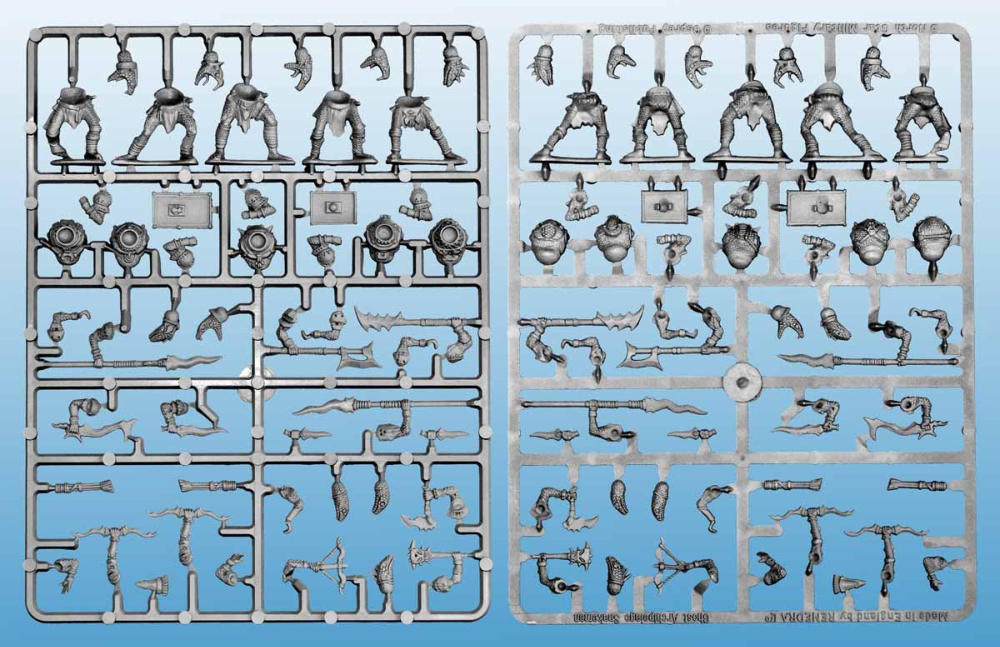 Pledge Levels
I am not going to list each of the pledge levels (and what you get in those levels), but I will point out a few of the levels that might interest my readers.
The first level is the Adder level. This level gets you just a box of plastic Snakemen (20 miniatures) and each of the completed stretch goals (currently two metal figures are unlocked but I expect that number of rewards to grow). This level costs £20. Below are pictures of the currently achieved stretch goal figures.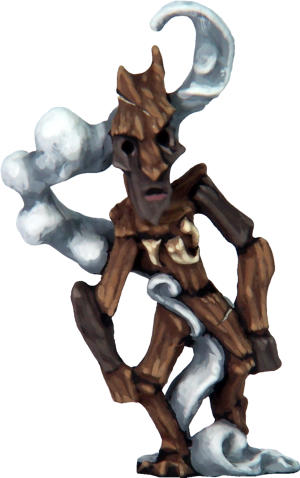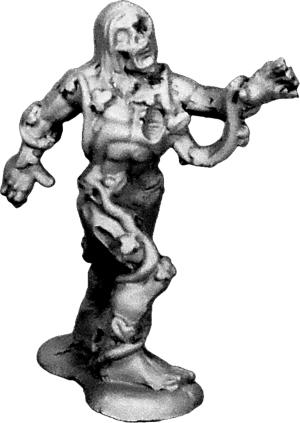 The next level up is called Cobra. This level costs £63 and gets you a box of Plastic Snakemen, the Stretch Goals and 14 metal Snakemen Specialists. Below are pictures of some of my favourite looking figures from this pledge level. If you add the book to either level, they will send you a free frame of crewmen from the previous Nickstarter.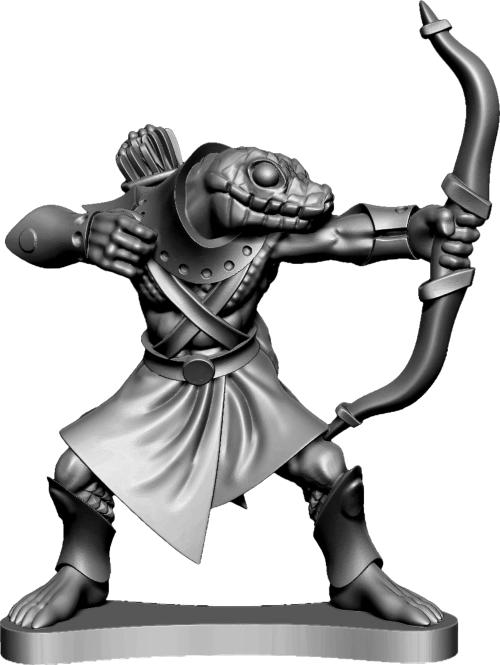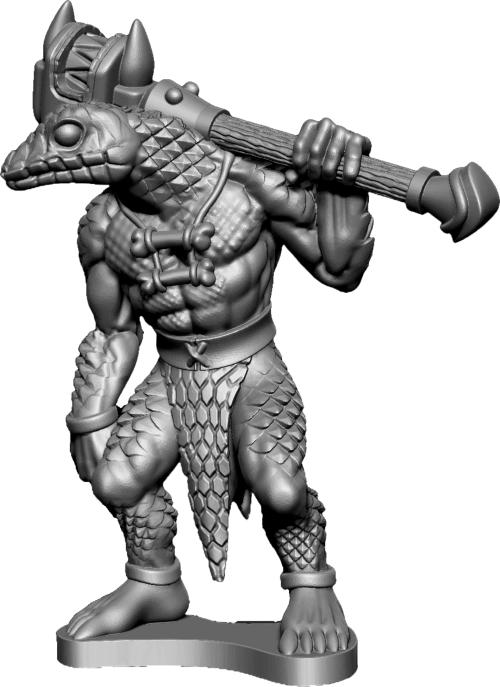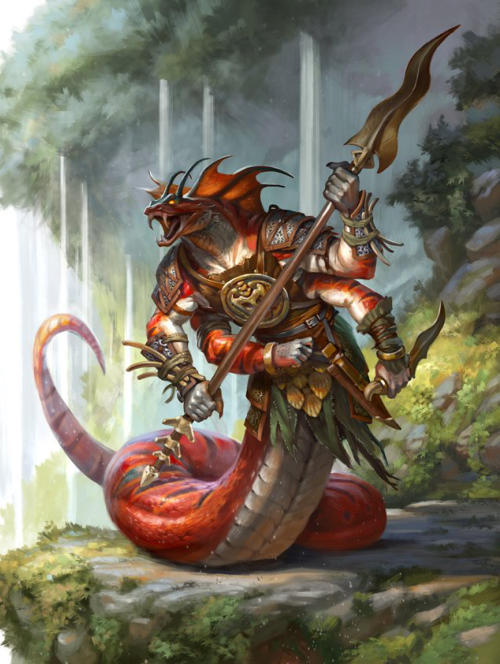 There are a few more Pledge levels, but the next one I want to talk about is the Give Me Everything level for £315.00. This level will basically get you everything released for Frostgrave: Ghost Archipelago so far at a very good price. Not a bad option if you can afford it.
Aside from the Snakemen Miniatures, some of the higher level pledges also include new figures for your Human Warbands. It looks like there are two new hireling classes in the Lost Colossus. One is Bosun (who looks like he will help you move your boats faster) and the other is a Topman (who looks to be good at climbing). Below are pictures of their models.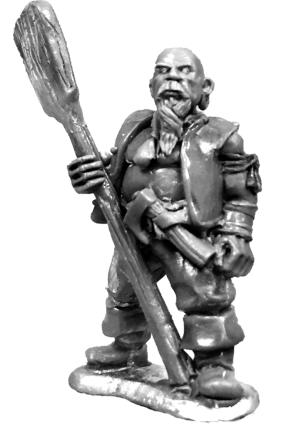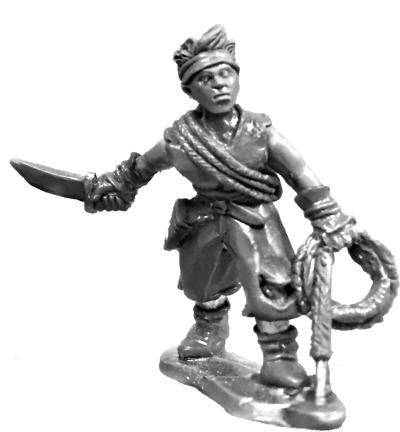 Conclusion
If you didn't know about the current Nickstarter for Frostgrave: Ghost Archipelago: Lost Colossus, hopefully you enjoyed this quick post. It ends on March 22, 2018.
Osprey Publishing has been hitting it out of the park with many of their games lately and I can't wait to see what else is coming! Likewise, the miniatures by North Star Military Figures are always a pleasure to work with. I expect no less with the Snakemen and the Lost Colossus.
Until next time, Happy Gaming Everyone!!!
[amazon_link asins='1472817346,1472824121,1472831470,B073CZPHDR,B078GMDMHQ,1472896157,1472896270,1472816242,1472805046′ template='ProductGrid' store='mustcontainmi-20′ marketplace='US' link_id='a9f83bf4-2291-11e8-b635-ab4e729bce9f']