When there is an event coming that excites me, I like to lend my voice in hopes to have more people attend the event. One of those events coming up is Broadsword 3 in Hamilton, Ontario, Canada on Saturday, May 6. Hamilton is about an Hour-and-a-Quarter to an Hour-and-a-Half drive to our American friends in the Buffalo area.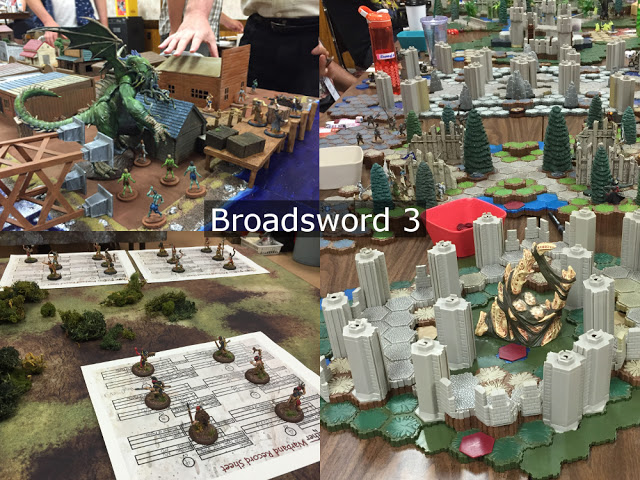 The image above is a bit of a collage of Pictures from Broadsword 2. I really enjoyed myself at that event and am looking forward to Broadsword 3.
The event runs 9am to Midnight. At the event are many games including Open Boardgaming, Heroscape and several Miniatures game. You can check out their line up on their Facebook Page.
I plan to be there for the entire day and will be re-running one of the Frostgrave: Forgotten Pacts Scenarios that I ran at Hotlead 2017 in the evening. If you are interested in trying out XOLK products and see me there, please feel free to chat to me. I have coupons to give out.
In addition to games, the organizer has arranged for a number of vendors to be on site. These vendors include…
I am really looking forward to this event and am looking at the outing as my Birthday present to myself. I hope to see a good number of people there and can't wait to chat to many like minded friends.
Until next time, Happy Gaming Everyone!!!