This post is a showcase of an M4 Sherman that I painted up for Bolt Action from the Armoured Fury Box Set by Warlord Games. This tank is painted in British Colours and decorated with British decals. In game, it is a cheap, but effective tank with good HE rounds (considering the size of gun it carries).
Pictures of the Bolt Action Sherman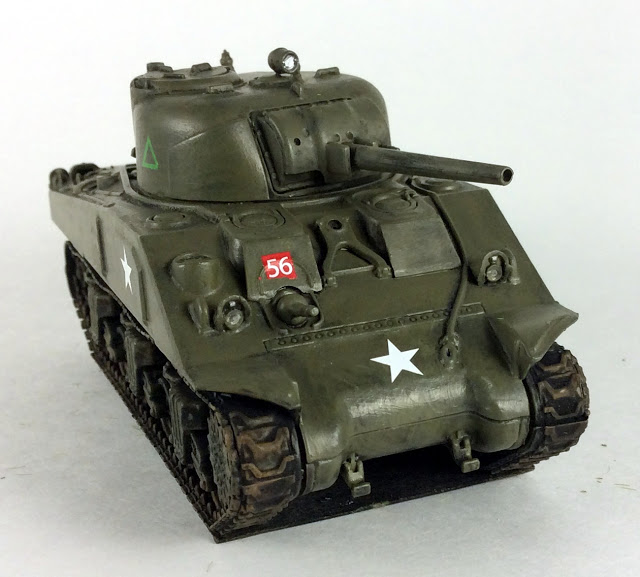 This M4 Sherman operated by British Crew looks fantastic!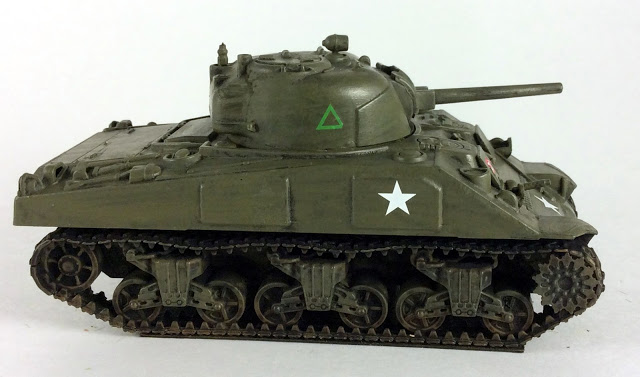 I really enjoyed putting this kit together.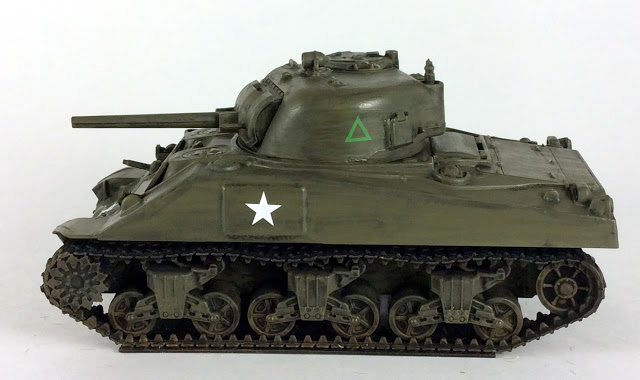 The decals add a lot to the final look of this model.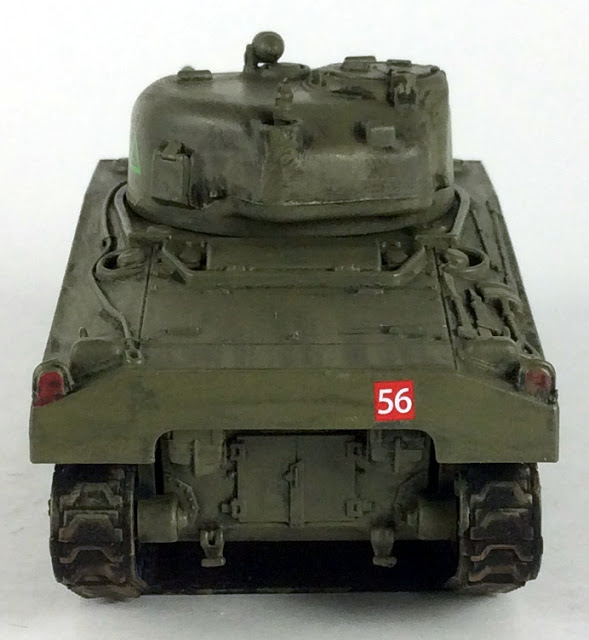 Wrapping it up… 
I found this kit fun and easy kit to assemble. The only gaps in my model were at the front of the tank where the treads meet. I contemplated filling those cracks with "green stuff," but at an arms length, I am happy. Armoured Fury comes with three of these tanks. You may have to buy these tanks individually now. 
The British decals did not come in Armoured Fury. I pulled them out of another model kit.
Thanks for checking out this showcase. After reading this post, visit my Bolt Action Section. 
Until next time, Happy Gaming Everyone!!!