Today I am showing off two Mk2 British Universal Carriers. These Carriers have already made an appearance in an earlier product review, but have been updated in that I applied the decals. The decals add a lot to the models so I wanted to show them in a separate post today. I hope that you enjoy these images.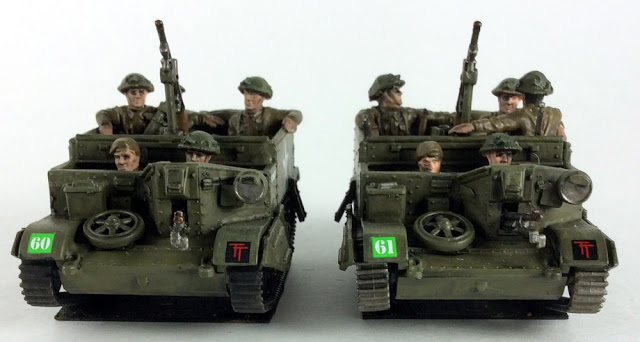 Two British Mk2 Universal Carriers from the Front. One holds 5 men equipped with SMGs and Rifles while the other carries 4 men (one of which carries a PIAT).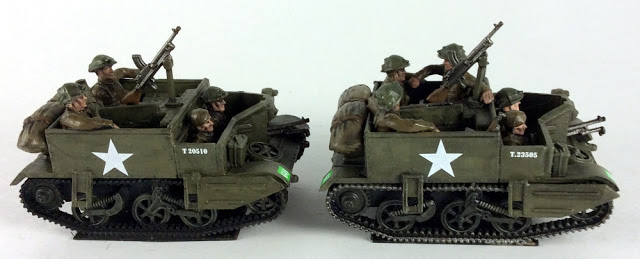 A side look of the carriers.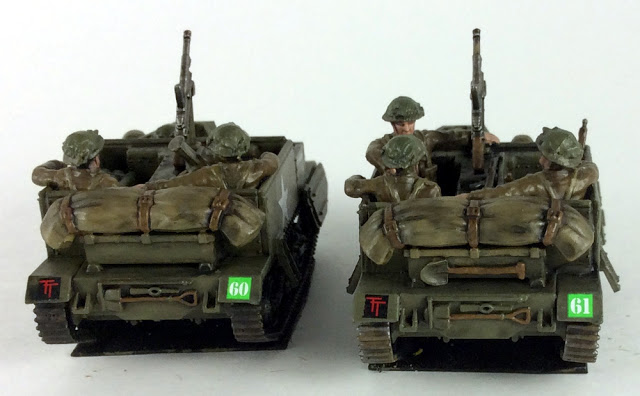 The Regimental numbers on the right are different from each other to make the units identifiable on the tabletop. These are for a game after all.  🙂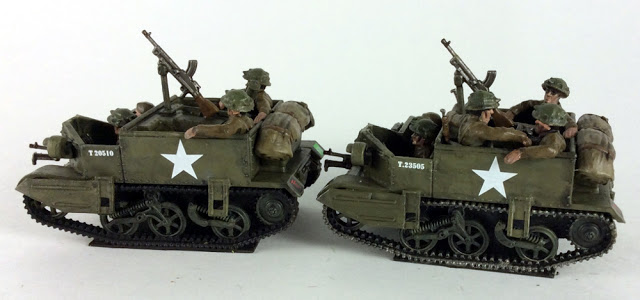 A final shot of the British Carriers in search of enemies to fight.
These models are from Warlord Game's British Carrier Section Box, but are also available individually in the Plastic Universal Carrier Model Box.
Until next time, Happy Gaming Everyone!!!
[amazon_link asins='B00NFJJ6SU,B00AZYBGNG,B004GKHW5G,B072VPF58V,B0719KP3ZF,B01LYTW70N,1472814940,B00E9T9GG2,B077Z39WMB' template='ProductCarousel' store='mustcontainmi-20′ marketplace='US' link_id='86bafafd-87f8-11e8-9da8-d7a0165ba08a']