Today, we are going back to Flames of War and looking at some more of Brenden's Painted Models. Here we have his collection of Panzer IVs.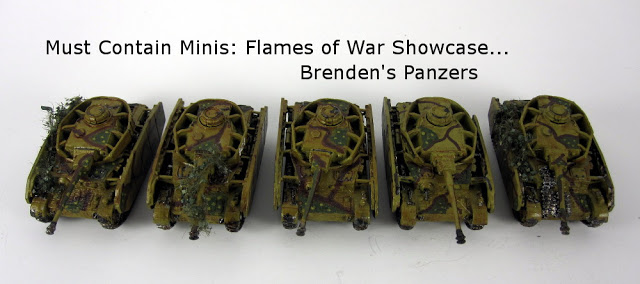 Like me, Brenden often runs Grenadier Armies, but we have quite different tastes in tanks. My forces rely on StuGs, Jagdpanthers and Stationary Guns while Brenden tends to go more for fortified Infantry Platoons and better mobile assets like these Panzer IVs.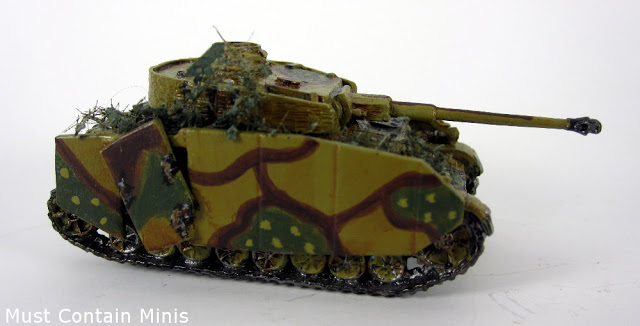 Here Brenden did a nice job with some battle Damage on one of the Panzers.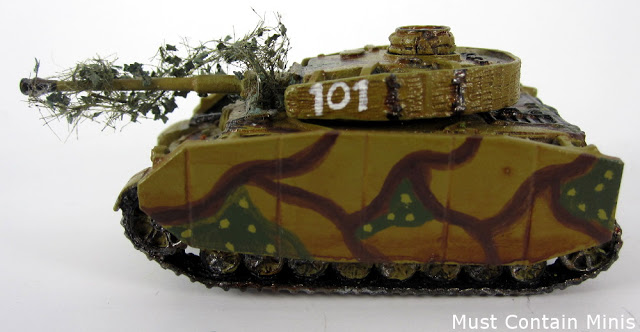 A nicely camouflaged tank.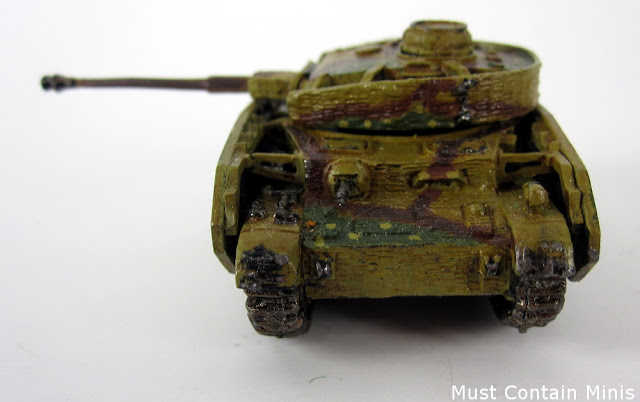 I turned the turret to the side to show off some of the front details. Looks good to me.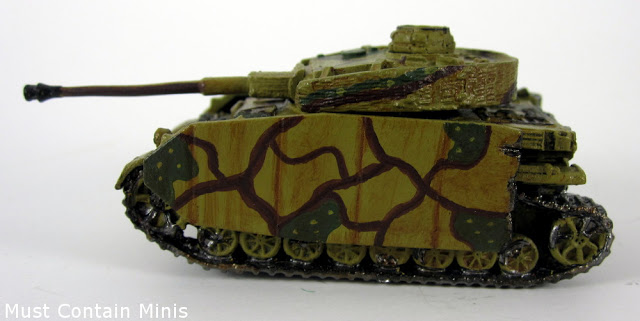 A nice job was done painting and weathering these tanks by hand.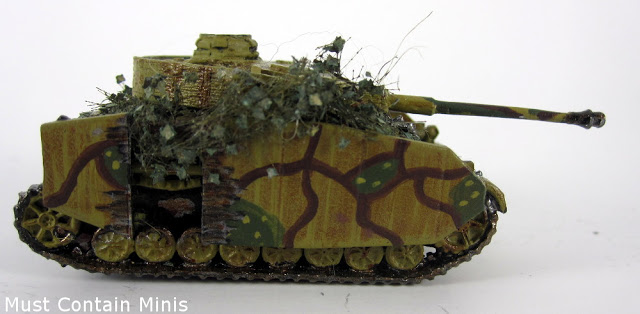 A damaged Panzer relying on some camouflage elements to keep it out of trouble.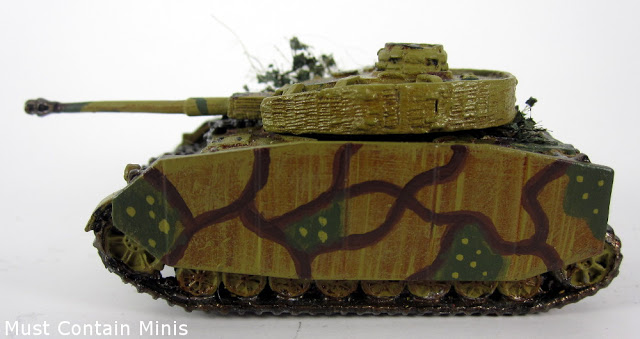 Another look at the same tank.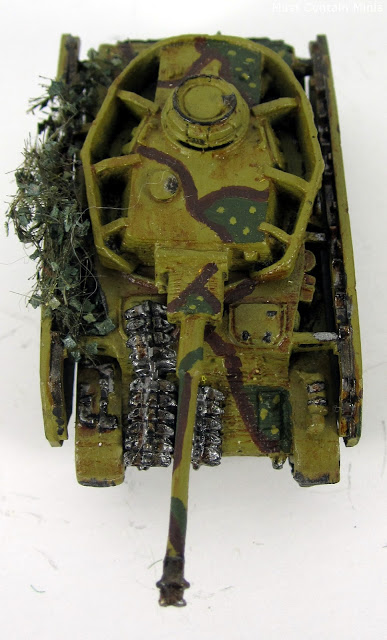 Nice details over the entire tank.
I would like to quickly thank Brenden again for allowing me to take photos of his German army. The miniatures look great and allow me to share with the web units that I would otherwise not have access.
Until next time, Happy Gaming Everyone!!!
[amazon_link asins='B00IR7JGL2,B06XJ1725G,B004KQ1SKG,B077KDPW57,B01ASIAOU4,B071RXTC3Z' template='ProductCarousel' store='mustcontainmi-20′ marketplace='US' link_id='e6b65320-a754-11e8-a3a4-e1cbd72314d3′]