Reaper Miniatures is a fantastic company for gaming value. I started buying their products back in my RPG days, but continue to buy them now for random miniature gaming. What I like most about their Bones line, is how inexpensive the models remain. Today, I will be looking at the Spikeshell Warriors (which sell in a 2 pack for $4.99 American) and the Tiik Baron (which sells for $2.79 American).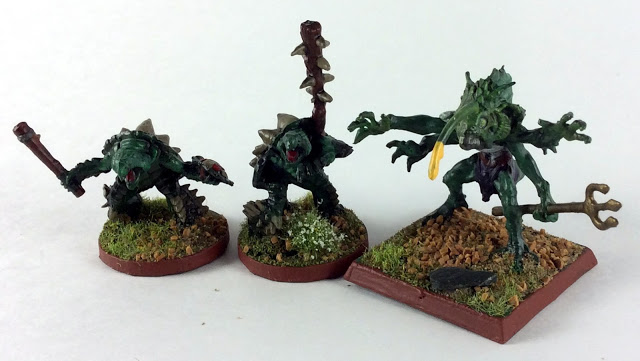 The Spikeshell warriors are on the left while the Tiik is on the right.
This group of three will form a high points "Gang" in the Fistful of Kung Fu game that I am running at Broadsword 2. Below are pictures of the two Spikeshell Warriors. They turned out pretty decent.
This next model is the Tiik Baron. For my Fistful of Kung Fu game, I plan to make him better than a standard 150 point Protagonist. He will be a force to be reckoned with for sure.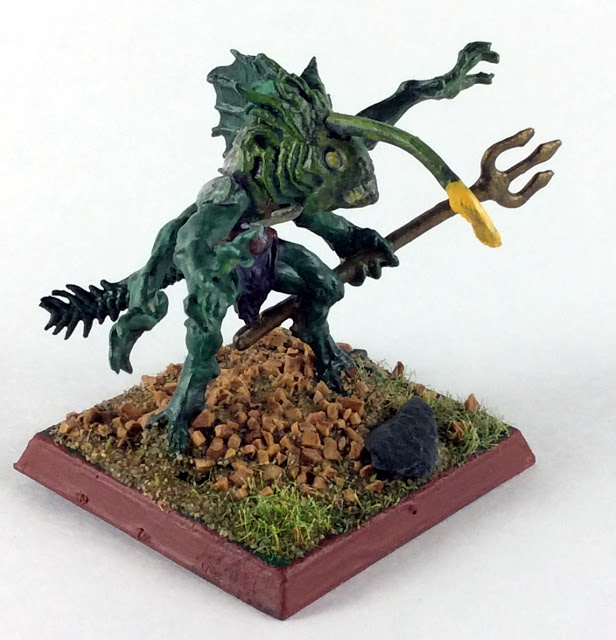 The details in the gills are pretty nice and picked up my yellow highlighting to represent illumination well.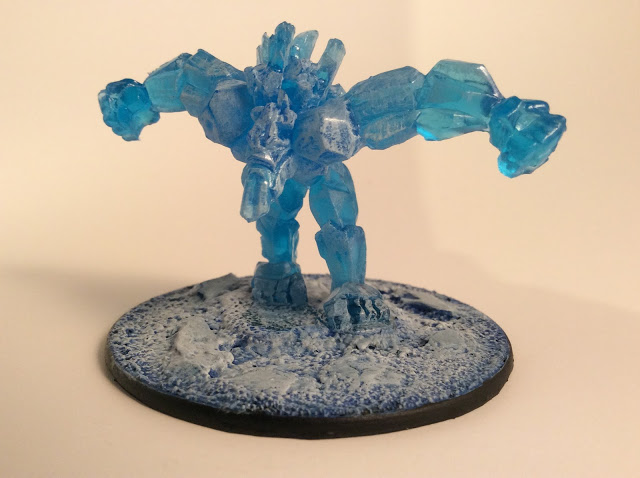 Wanting to take advantage of the blue model's natural colour, I dry brushed him white and then sprayed him with Matte Varnish. He looks great, but is now a sticky model. The blue Bones material did not take the varnish. Beware if you are going to spray this material. I would hate to see others suffer the same issue. The solution is easy enough. Paint directly onto the model without priming and only varnish if the model is fully covered in paint.
Personally, I love Reaper Bones and have bought a fair few of the figures. I like to support my FLGS so I bought all of my Bones figures retail. Many others picked these models up at an even better price through Reaper's Kickstarters, but they are still a fantastic bargain at full Retail price. I find that the Bones miniatures hold the details well and I have no issue working with these models versus their metal counterparts.
If you enjoyed this post, please follow my Blog.