Thanksgiving hasn't come yet, but that doesn't stop Parabellum Games from running some great Christmas deals!
Whether you are after something expensive or more affordable, they have options for you. From Full armies for a few hundred dollars to starter sets to their skirmish game for $29.99 to $49.99, they have options. They even have some special minis. If you go to the online shop, use coupon code MCM to save on your first purchase.

Let's get right into those big deals!
Parabellum Games Sells Full Armies for Just a Few Hundred Dollars!
Right now they have four different 2000-point armies available at a discount. Want even more of a discount, try the coupon code MCM on their webstore.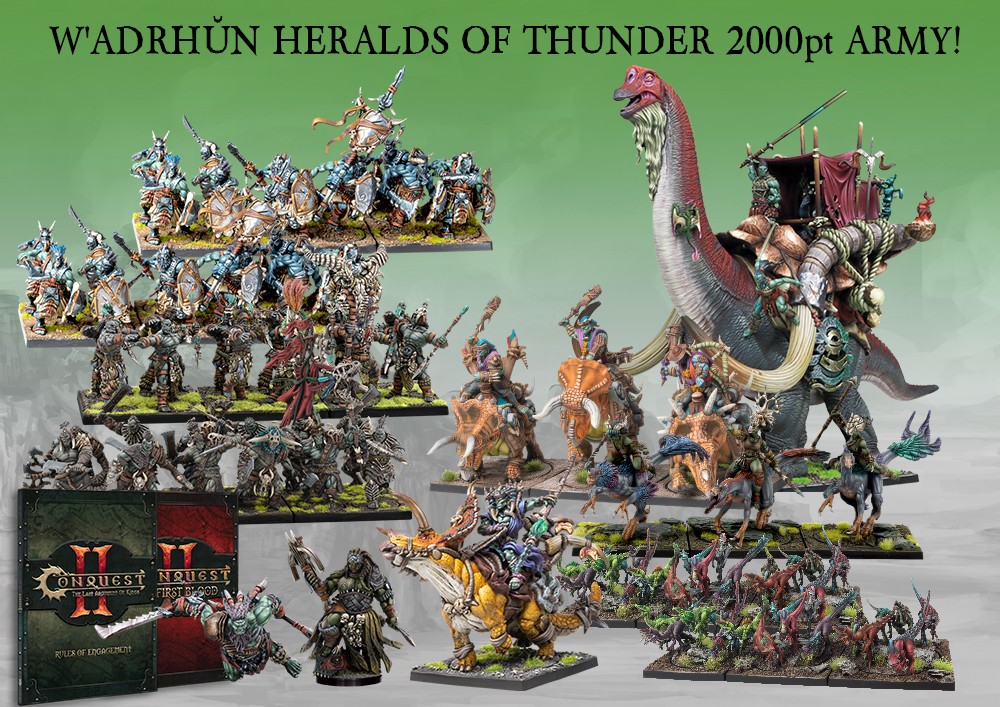 From them you can get this army with an awesome Tontorr for $629. I have that Tontorr miniature and it is really nice. The Tontorr is a giant dinosaur miniature for the W'Adrhun army. I haven't glued down the rider figures in the scale comparison image below but look at the size difference between it and an Age of Sigmar miniature at the bottom there. Wow!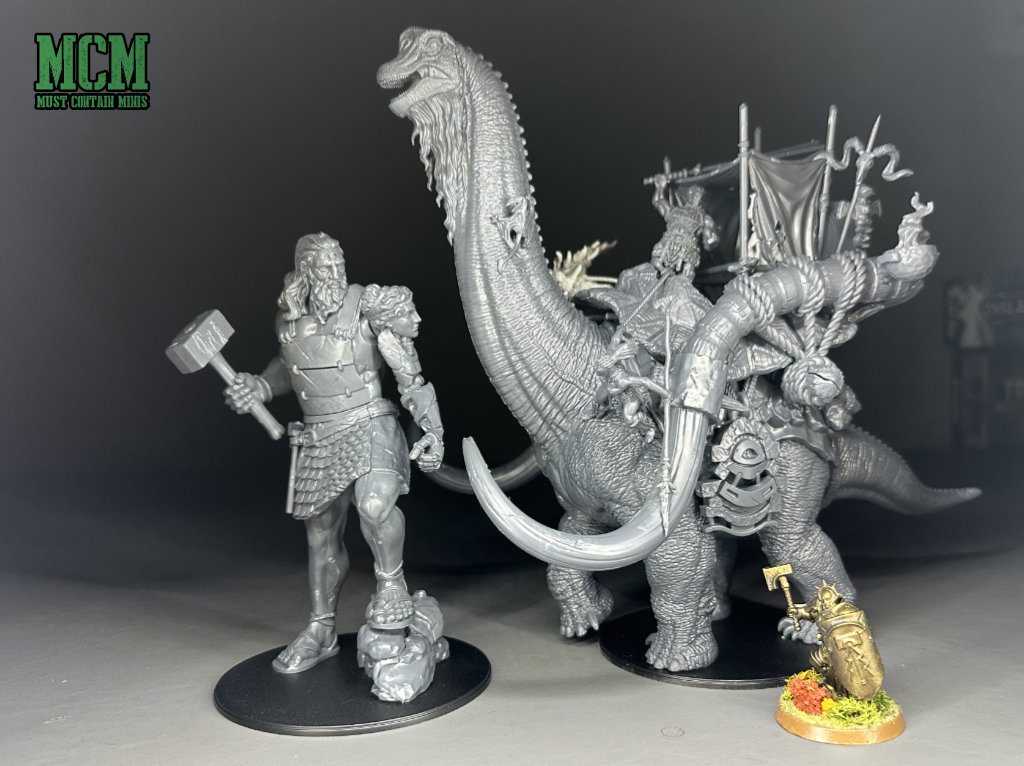 You could also get this 2000-point Old Dominion army for just $399 or this awesome mounted Hundred Kingdoms army for $499.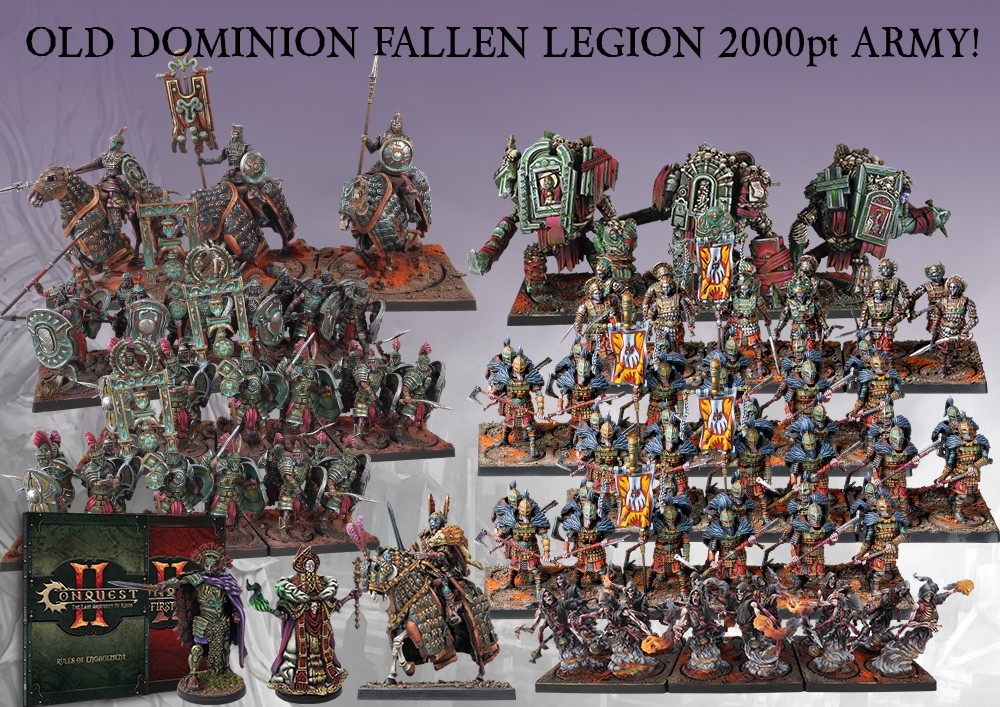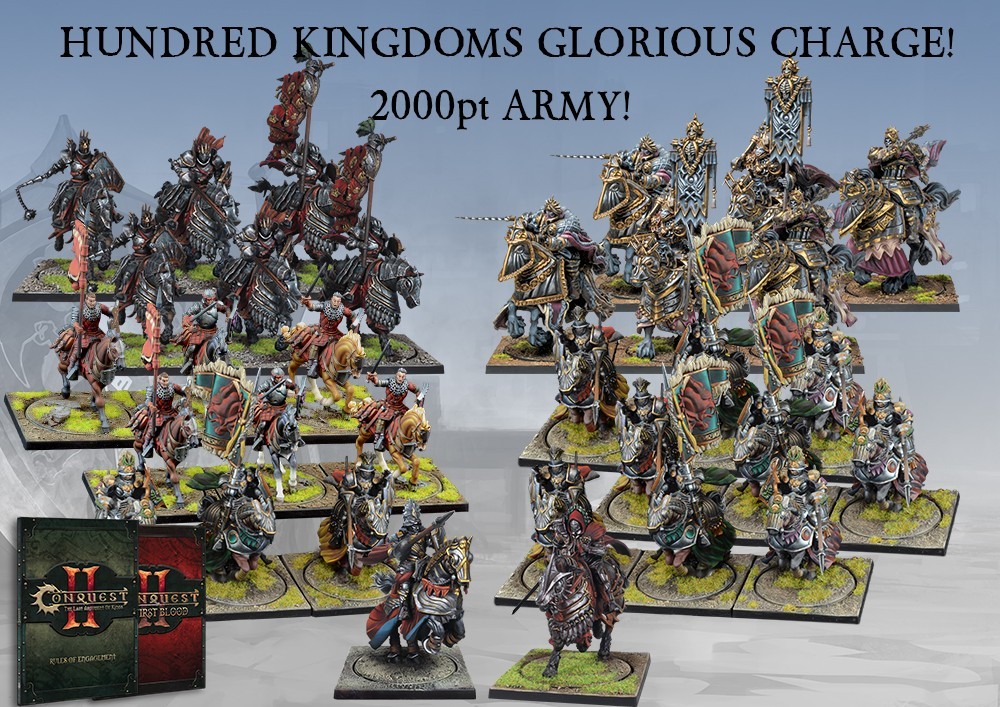 If you prefer a more Viking type of feel, there is also a 2000-point army for the Nords.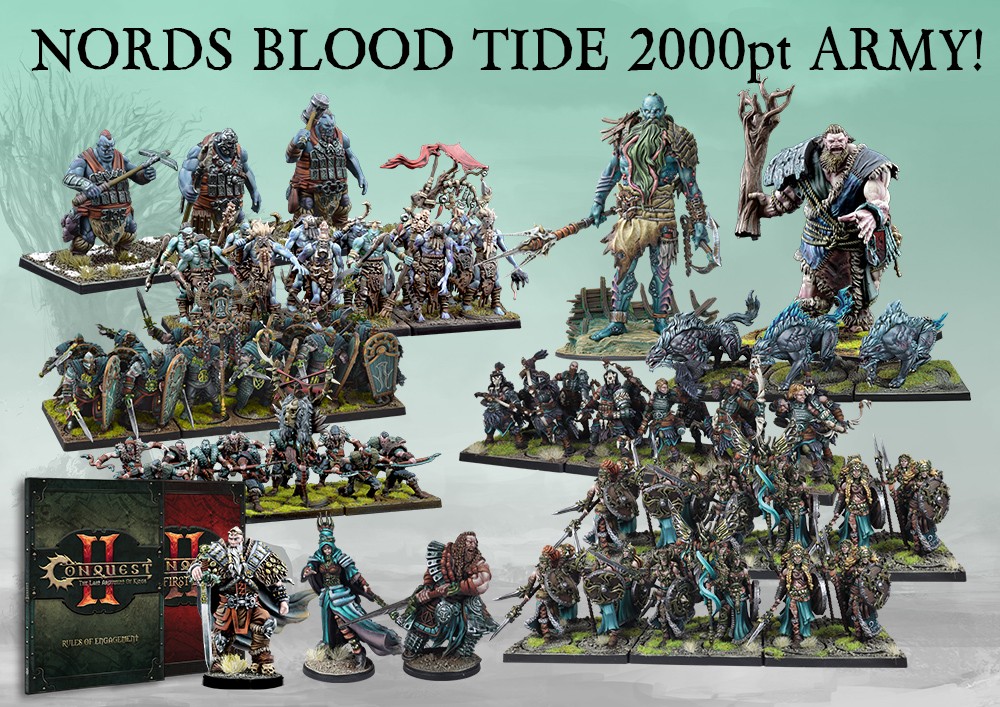 Admittedly, these are higher price point gifts for you or your friends, so there are smaller options available too.
Smaller Starter Army Deals
Right now, when you buy an army starter set, you get an extra unit to add to your forces as a free gift. They call these their Super Charged Holiday Deals. Not bad at all. These are going for $149 each.
Below is a sample of some of the pairings, but head to ParaBellum for more about their game world and their current deals and products.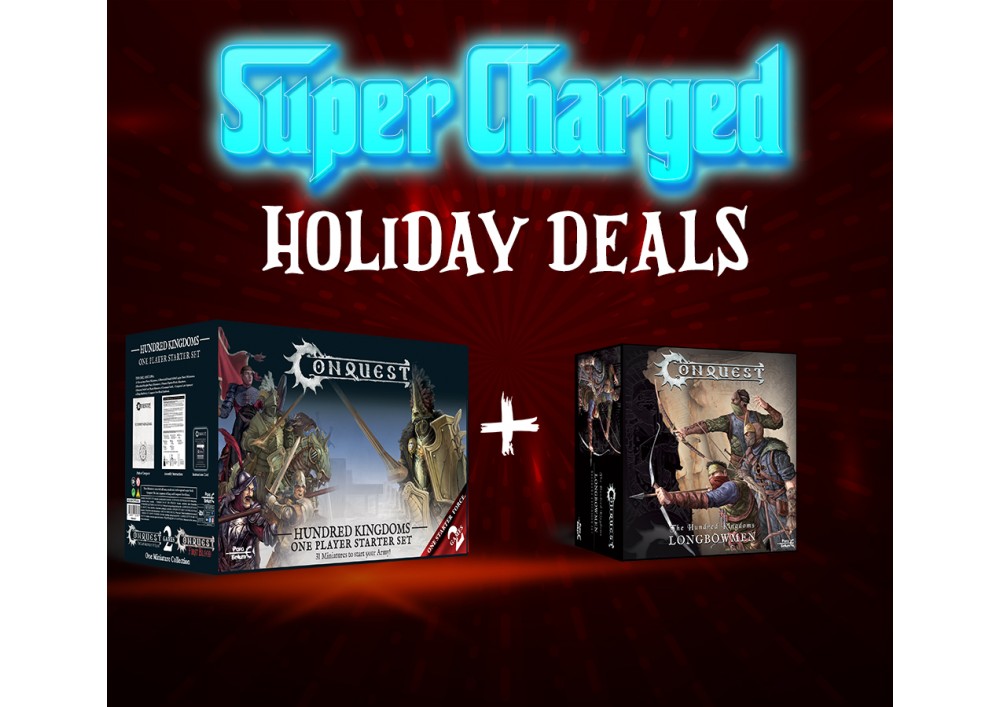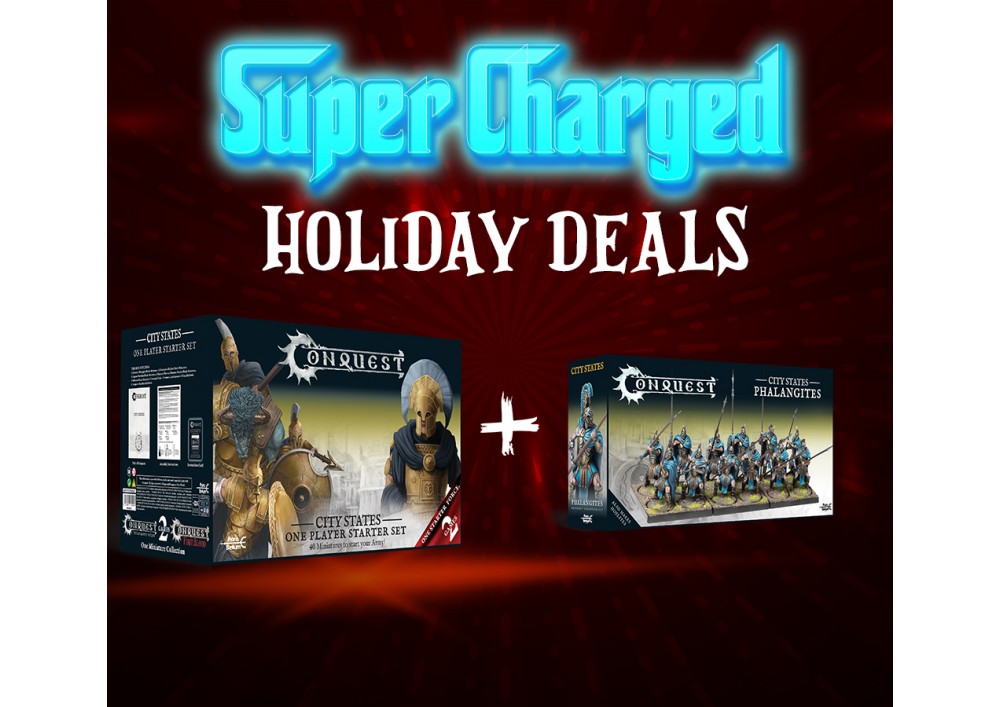 The army boxes above are a great way to get into the game if you know you want to play and which army you want to have. If you are not as sure, want just a sampling of figures to paint, or want to play the skirmish version of Conquest, below are some other options that may interest you.
First Blood – An Introduction into the World of Conquest at an Affordable Price
If you prefer smaller forces, they have their two-player starter set for First Blood lined up with a few extra minis. I have this box and a lot comes in it. On top of that, they are giving you two extra boxes of figures for just $179. That's awesome!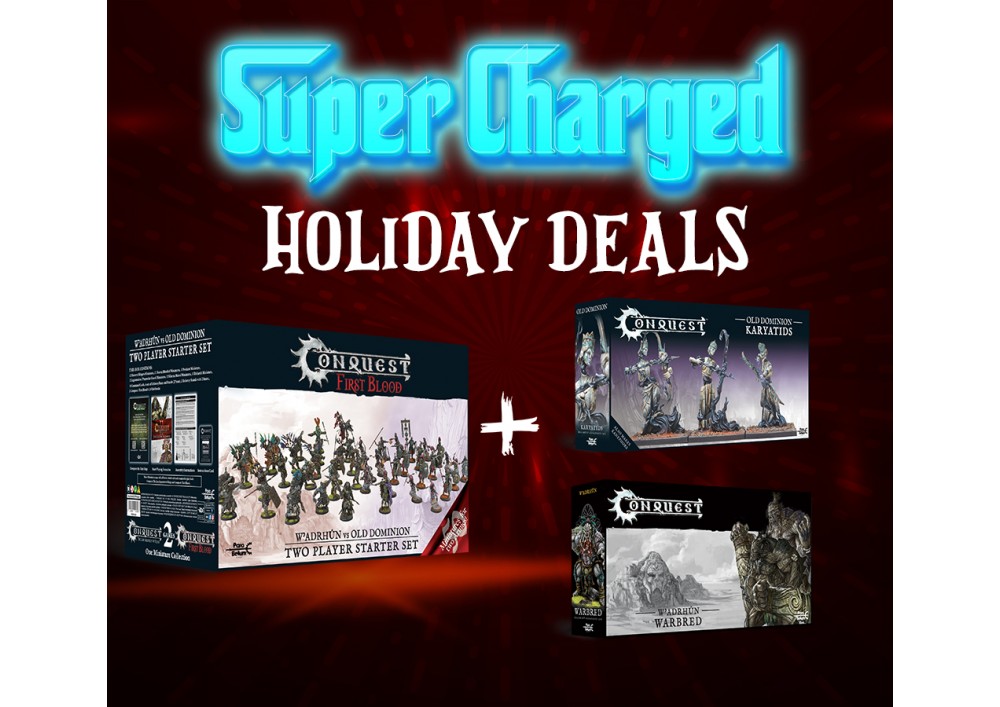 If you want just one faction without all the extras, you can get the starter sets for First Blood at $49.99 each. Below are the seven available factions First Blood Starter Sets. Again, if you want to save money, use that coupon code, MCM.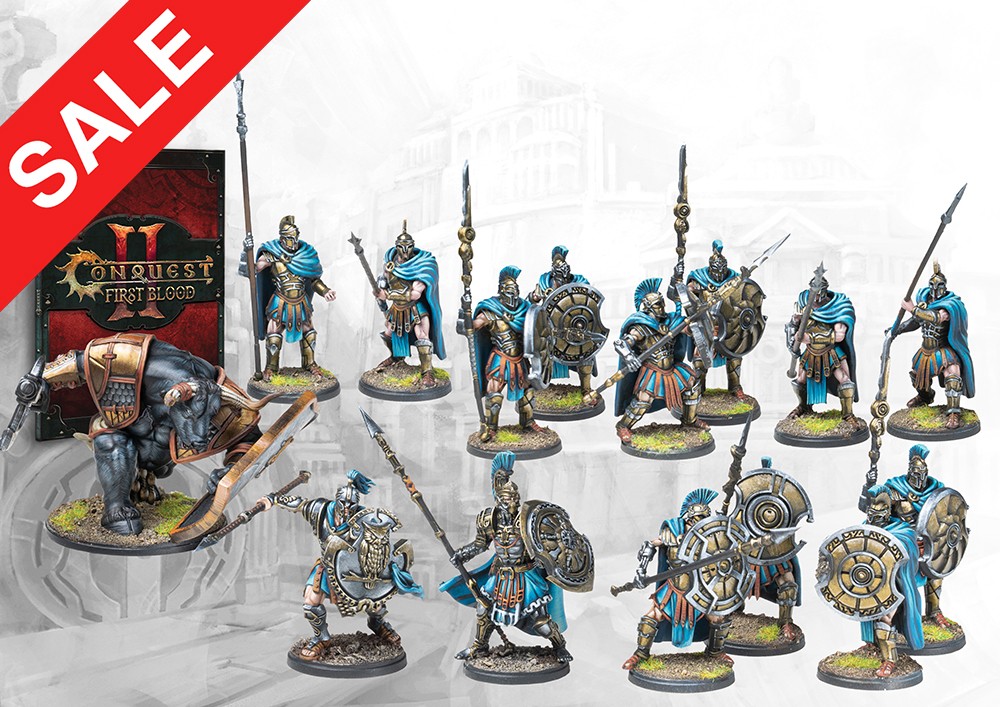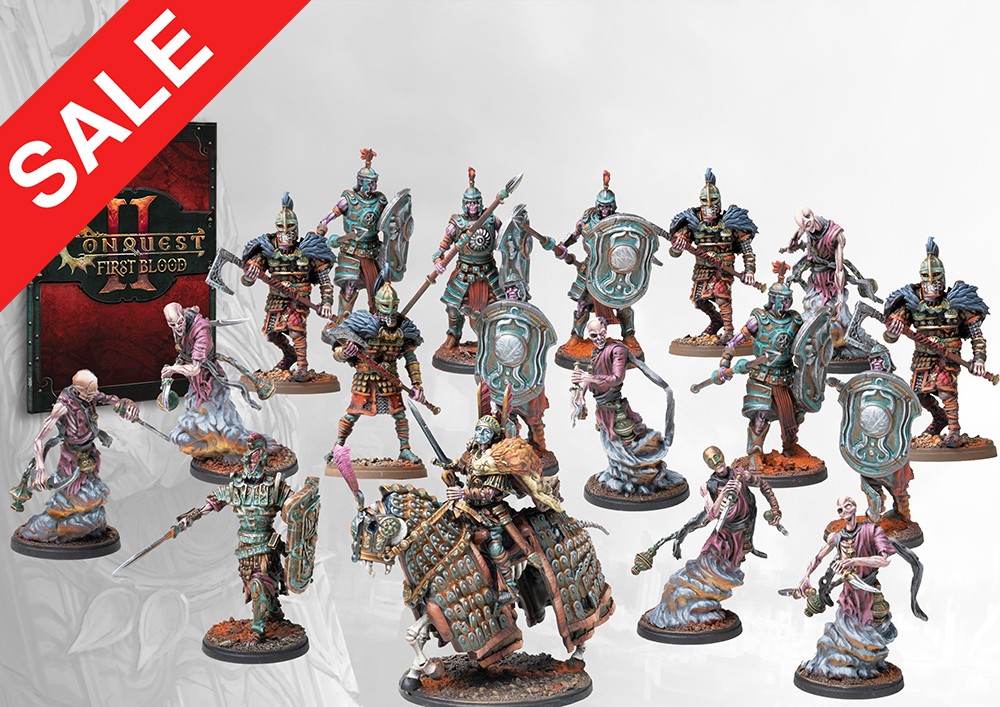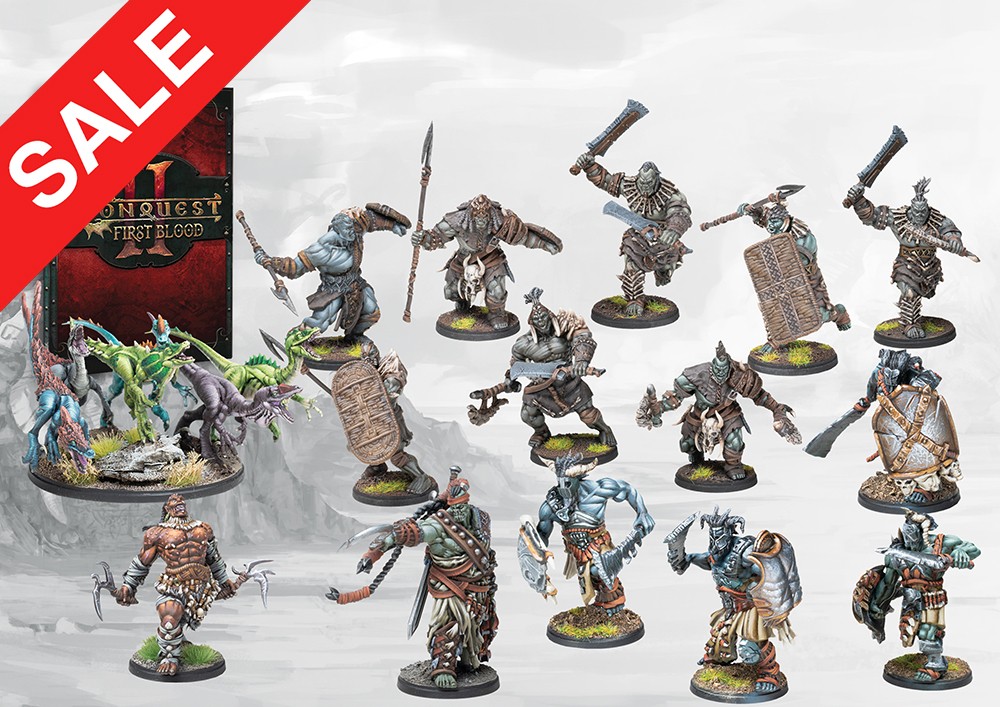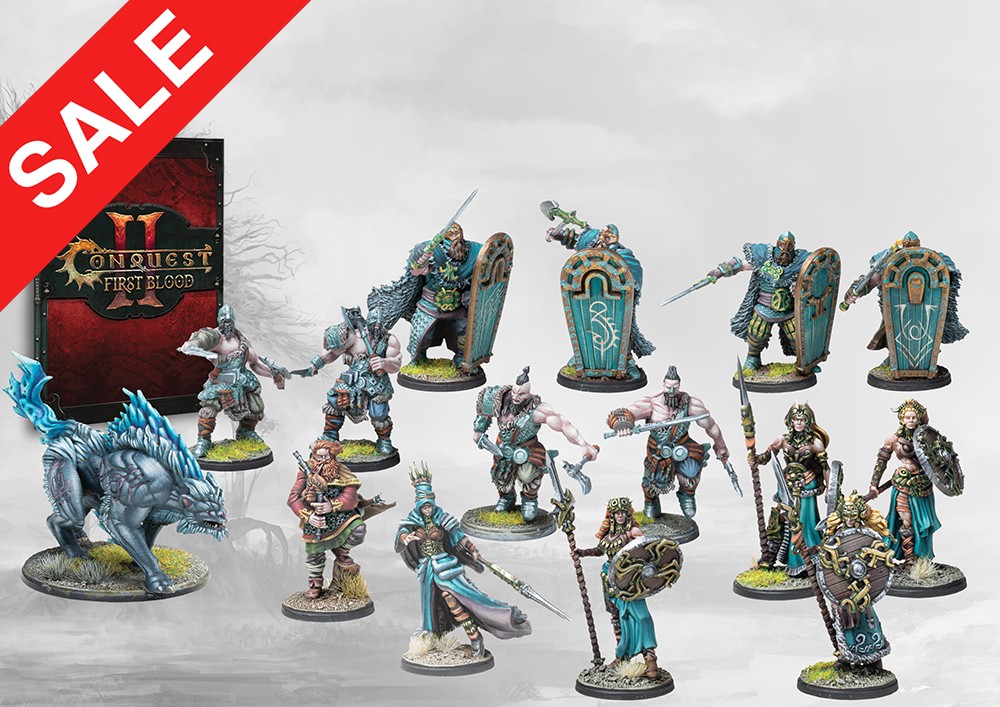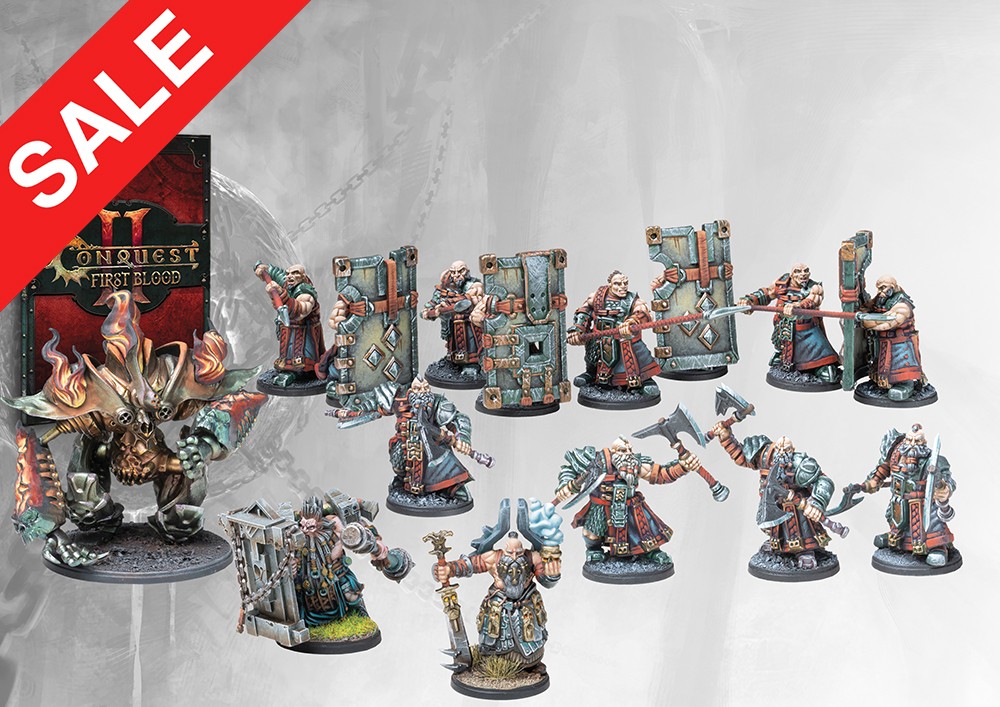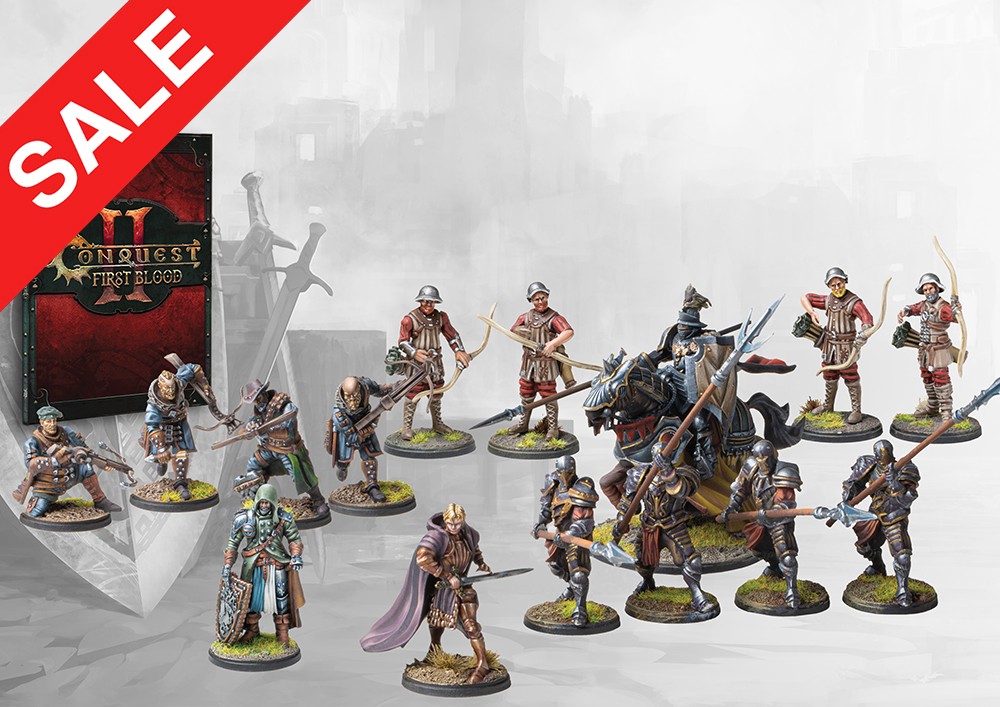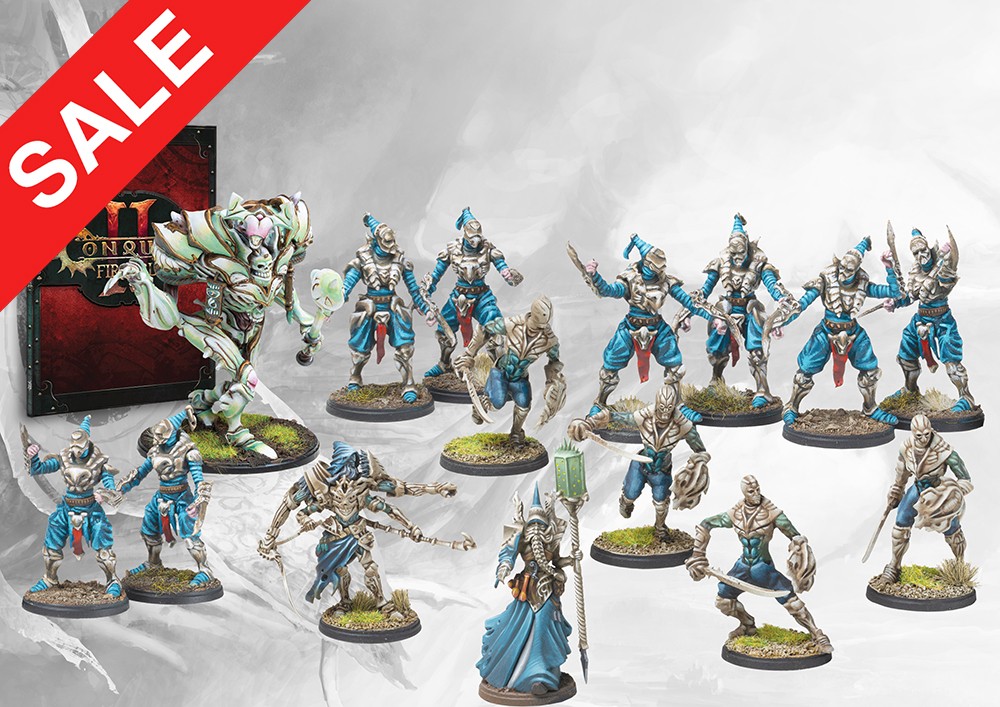 If you look around, you can even find four of the old First Blood Starter Sets (called Taster Sets) for just $29.99 each for a nice sampling for that army. That's a great price for anyone who wants to learn more about a force without diving right into an expensive army box!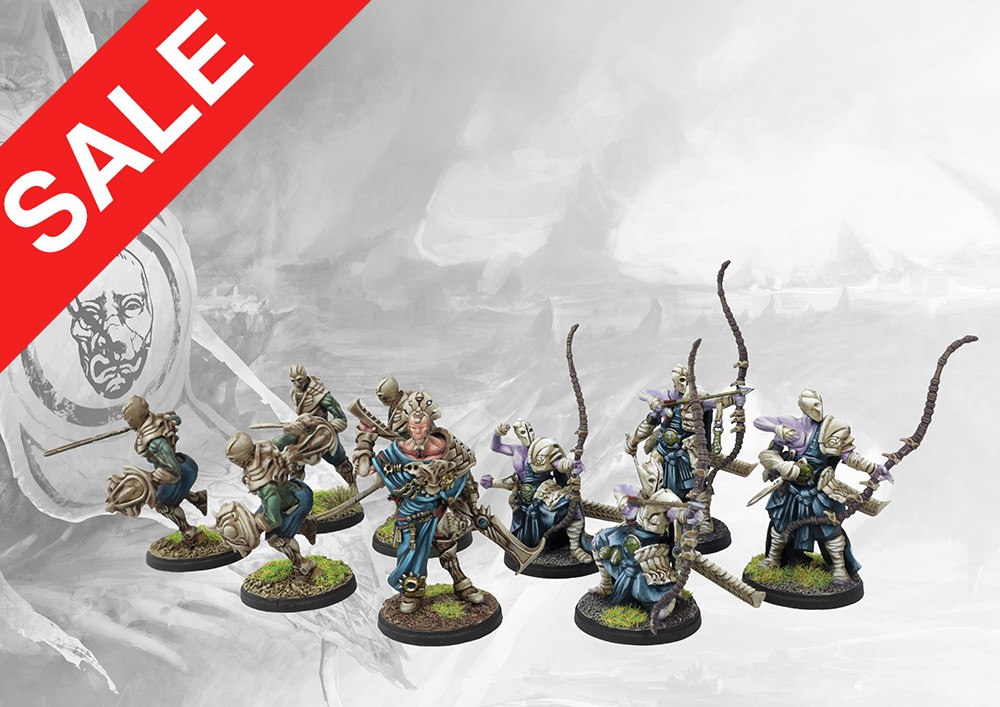 Special Figures
Finally, what would Christmas be without a special mini. Here you can get a Santa Mini for the Hundred Kingdoms and the Spires. That's cool and the price is good. Check these two figures out!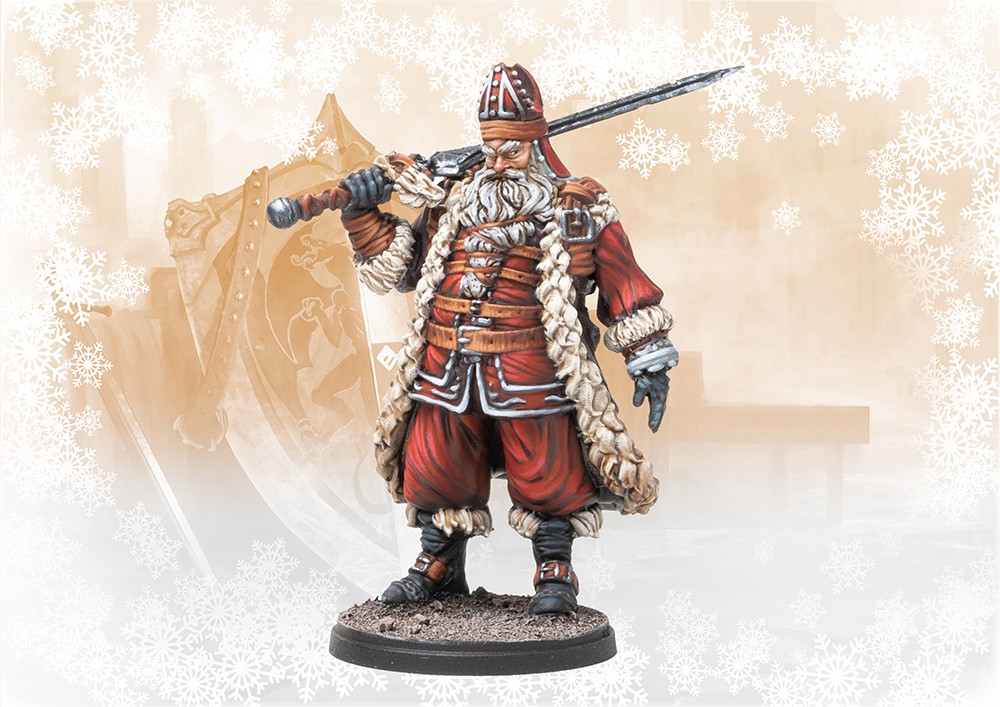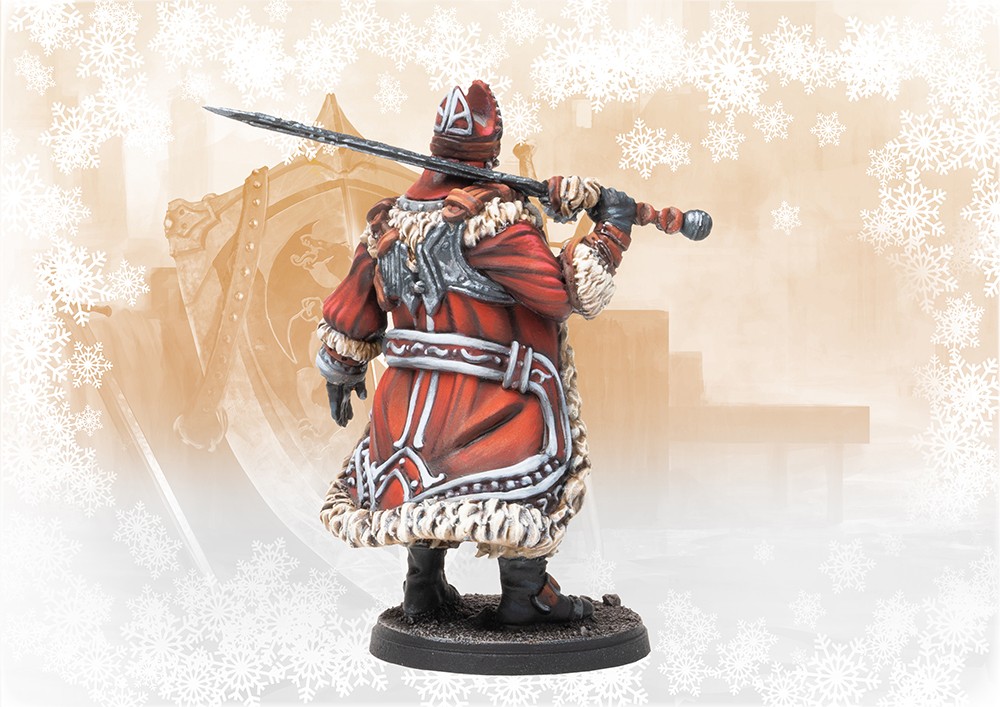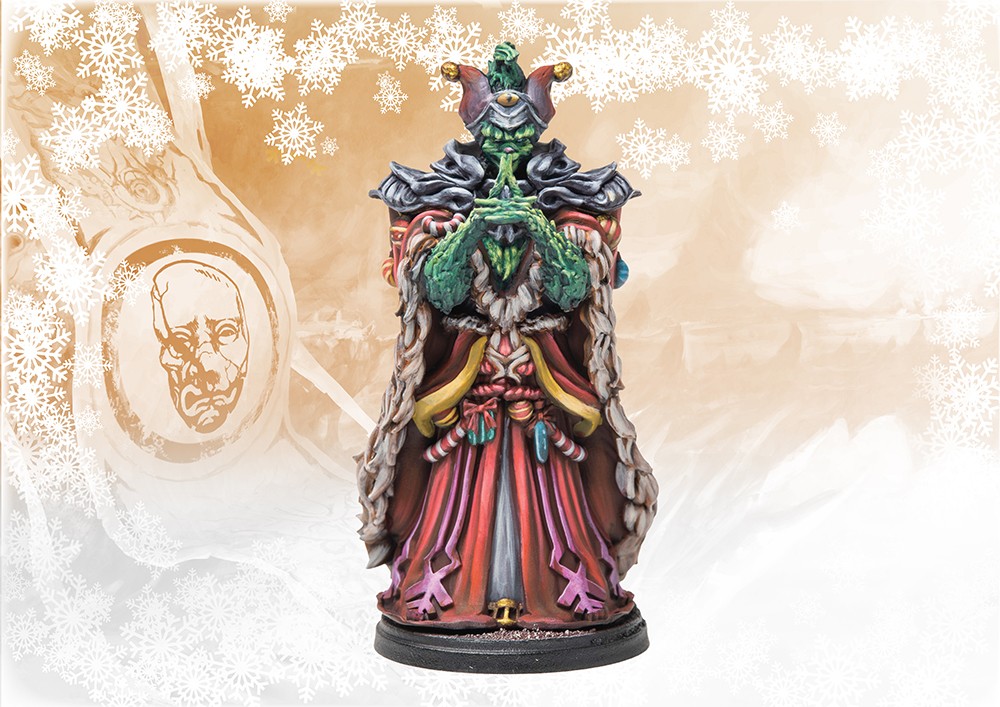 Wrapping it up…
Today's post was about sharing some good deals that I found while surfing the net recently. On top of that, Parabellum has some other miniatures coming, but that can be the subject of another post.
I must say that I am tempted by a few of these deals myself. How about you? It's not even Black Friday and I am already finding some great deals.
Remember to test out that MCM Coupon Code if you want to save 10% off of the Para Bellum Games Webstore.
Until next time, Happy Gaming Everyone!!!