Para Bellum Games goes big with news of their new miniatures on pre-order right now – plus a limited time bundle!
Meet Tontorr. This giant miniature caught my eye some time ago, and Para Bellum Games is getting ready to put this guy on sale. There is a bit of a wait, but right now, if you pre-order it from them, they will throw in some extras. On top of that, you can get 10% off your first purchase with code MCM. Their E-Store is here, but let's take a closer look at the bundle.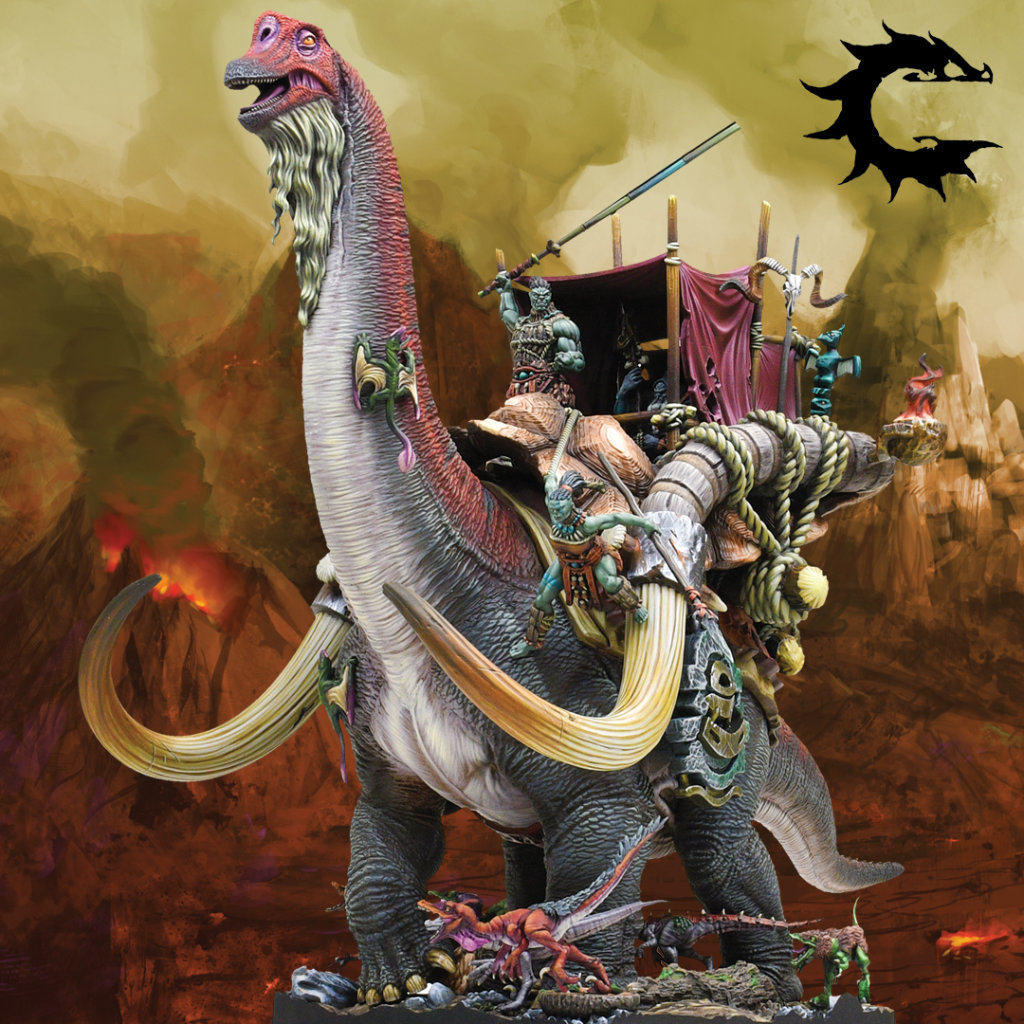 If you join in the pre-purchase bundle, you get the giant dinosaur which is going to measure almost 9.5 inches tall and comes with three riders.
Check this picture out of the beast on the tabletop!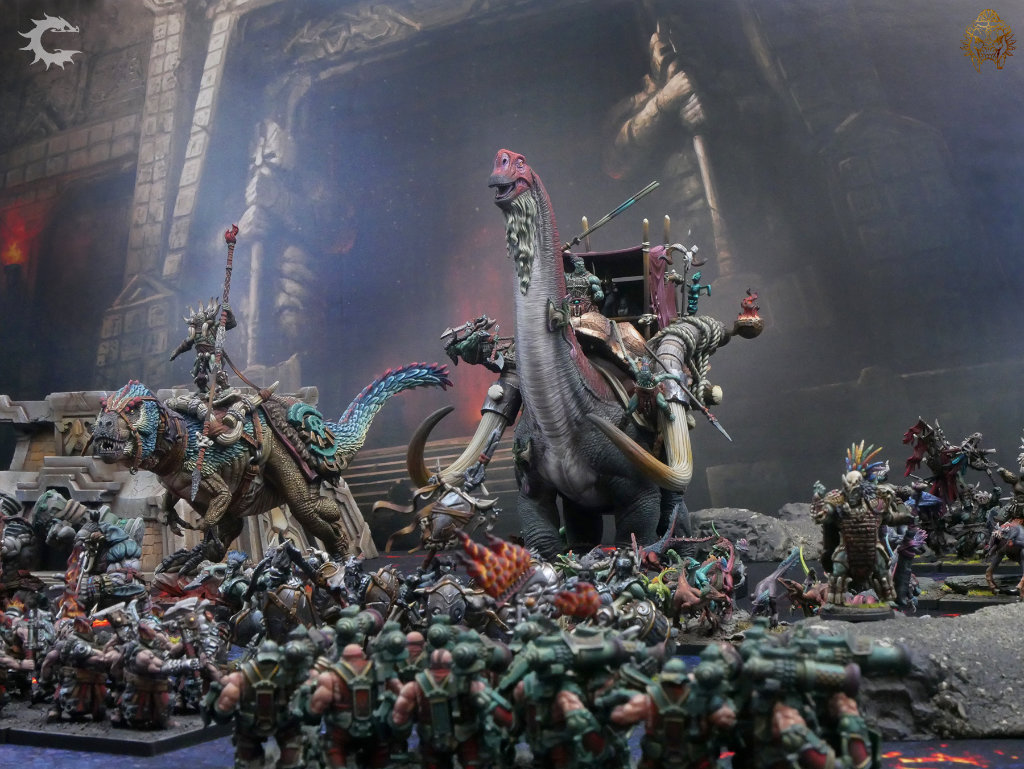 The Pre-Order Bundle
Para Bellum Games is pitching this Pre-Order Bundle as an internal Kickstarter. They anticipate that the model will come out in September. If you would rather wait and buy this miniature when it actually comes out, that is okay too. they plan to make the model hit the retail market too.
For those who want to get in on the pre-order bundle, here is what they are currently planning to give to their "backers" in addition to the model.
A Mounted Chieftain or Scion Rider to go on the miniature.
A resin Dioramic Base.
A Hunting Pack of 6 smaller dinosaurs for the base.
And a sheet of decals.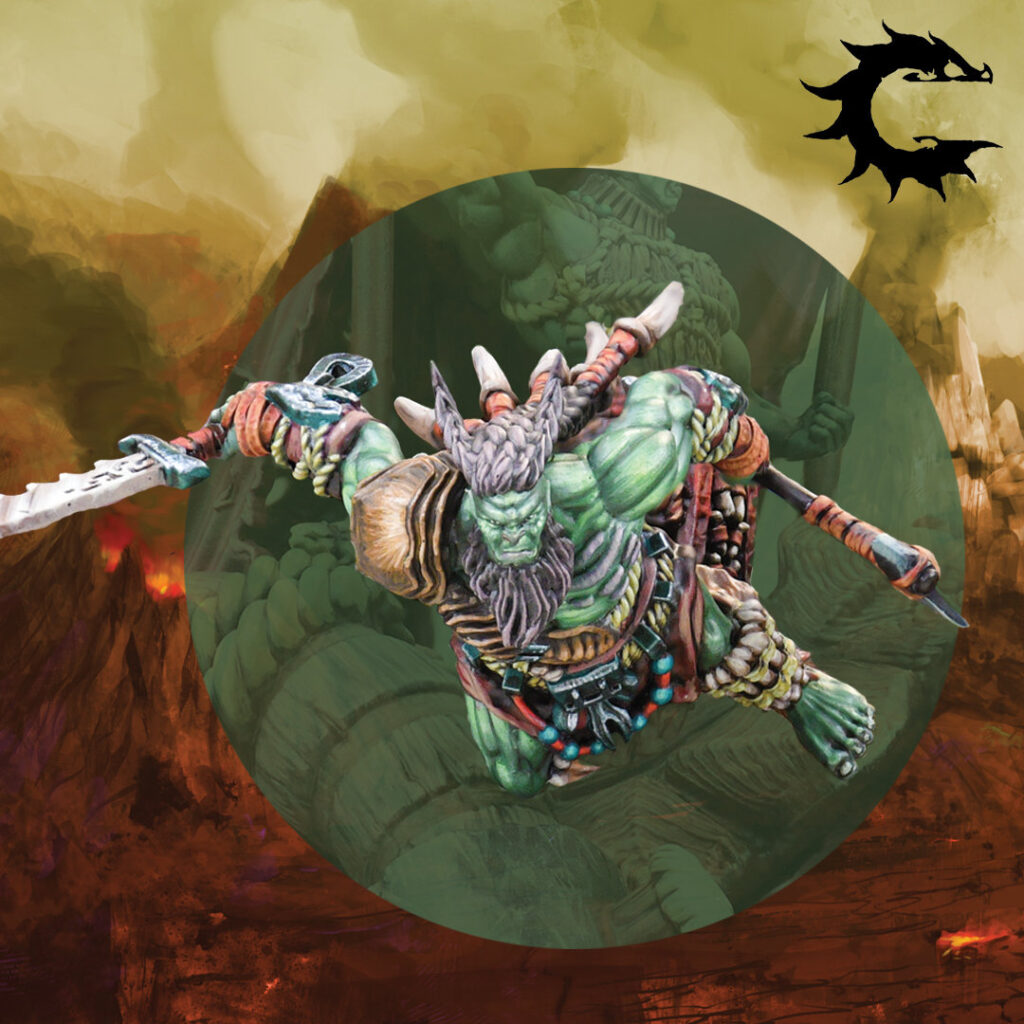 An extra rider that can be used as a Chieftain or Scion.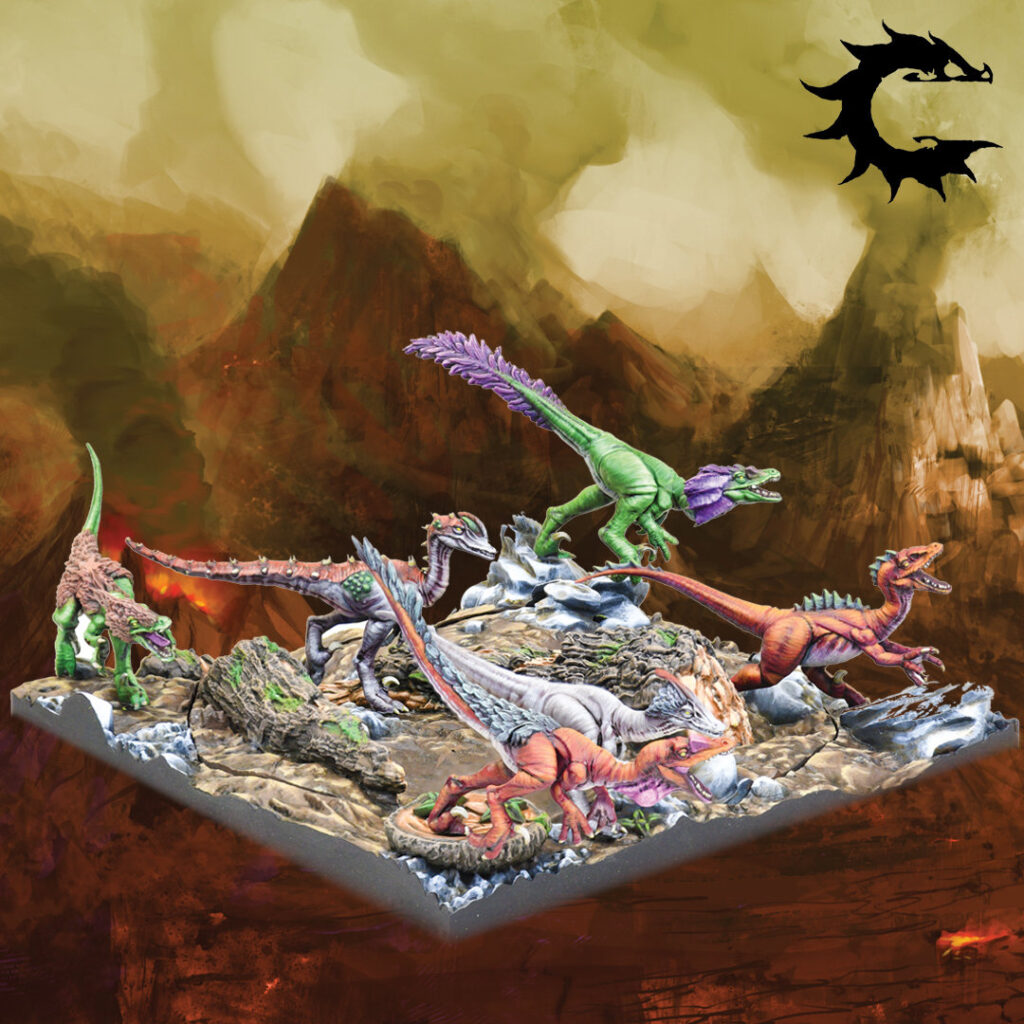 A scenic base with some extra dinosaurs.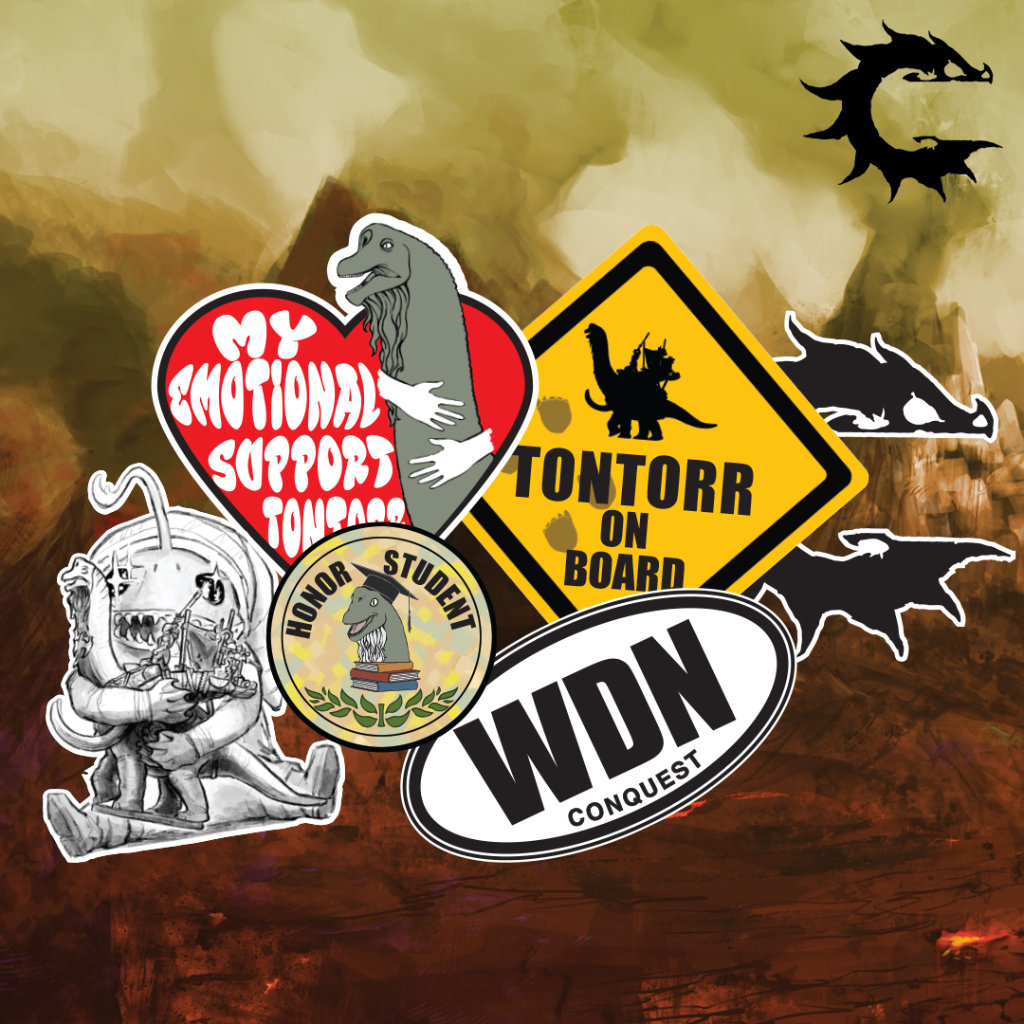 And some stickers or decals.
From what I read, I anticipate that this bundle will sell for around $199.99 but come with $270 of product in value. If this interests you, be sure to click the button below – and don't forget to use code MCM for 10% off your first purchase.
Even More to Come!
The pre-sales bundle is the big news item of the day, but on top of that, we are going to see an entire summer focusing on expanding the W'adrhun faction of Conquest. This W'adrhun faction is Para Bellum's equivalent of Orcs.
Check out this art sample! Be sure to follow their e-store and Facebook page to keep up with all of the newest information.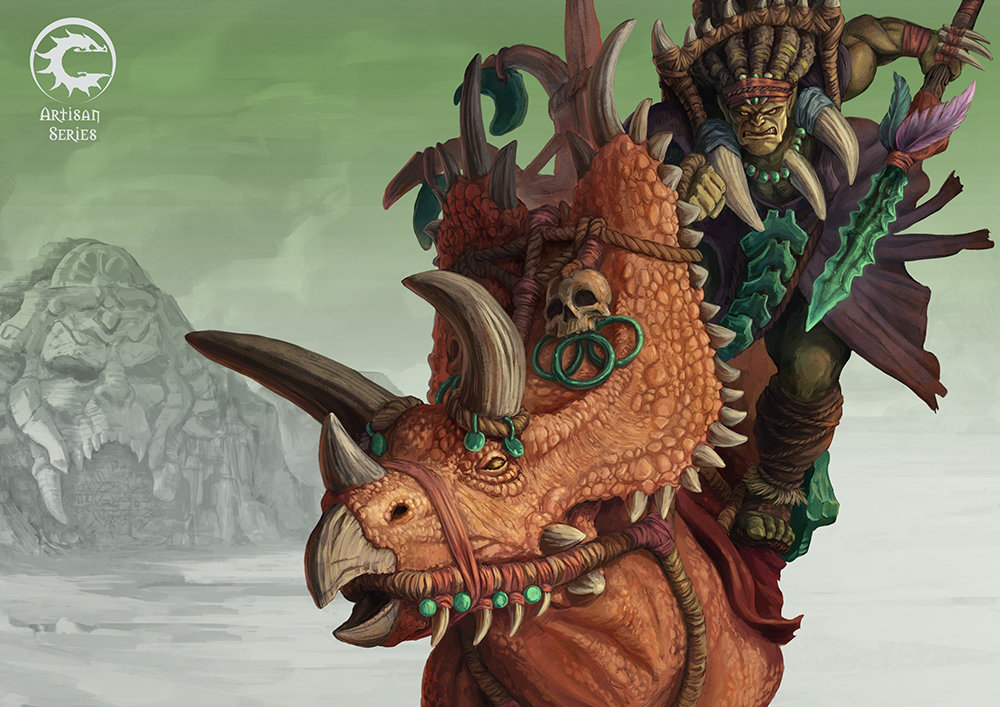 Wrapping it up…
Thank you for joining me in this quick news article about the W'adrhun faction for Conquest. To me, the previews given look really cool. If you want a chance to get in on those extras, take a look around the e-store now and be sure to use that code MCM to save 10% off your first purchase.
These new minis are all under the pre-orders section right now.
Until next time, Happy Gaming, Everyone!!!
Just so you know MCM may collect a share of sales from the code on this page if you decide to use it.