One of my friends is super excited about Star Wars Shatterpoint, but hasn't jumped in yet. When I saw the starter set, I felt the itch too. It looks really nice.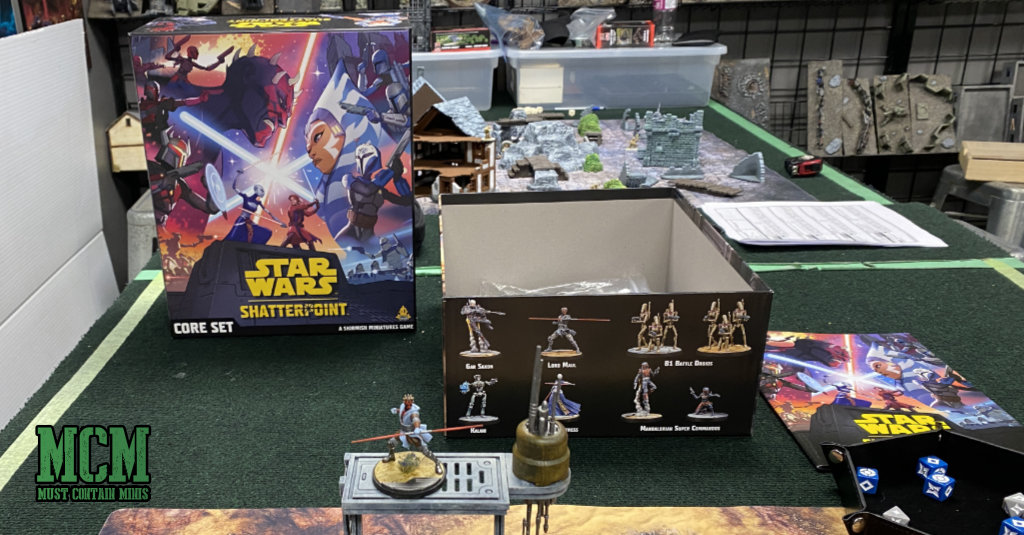 When I think about it though, it feels like yet another scale of gaming when I already play many other games in a different scale. I think, do I need to buy all new terrain in a different scale, when I already have lots for 28mm gaming?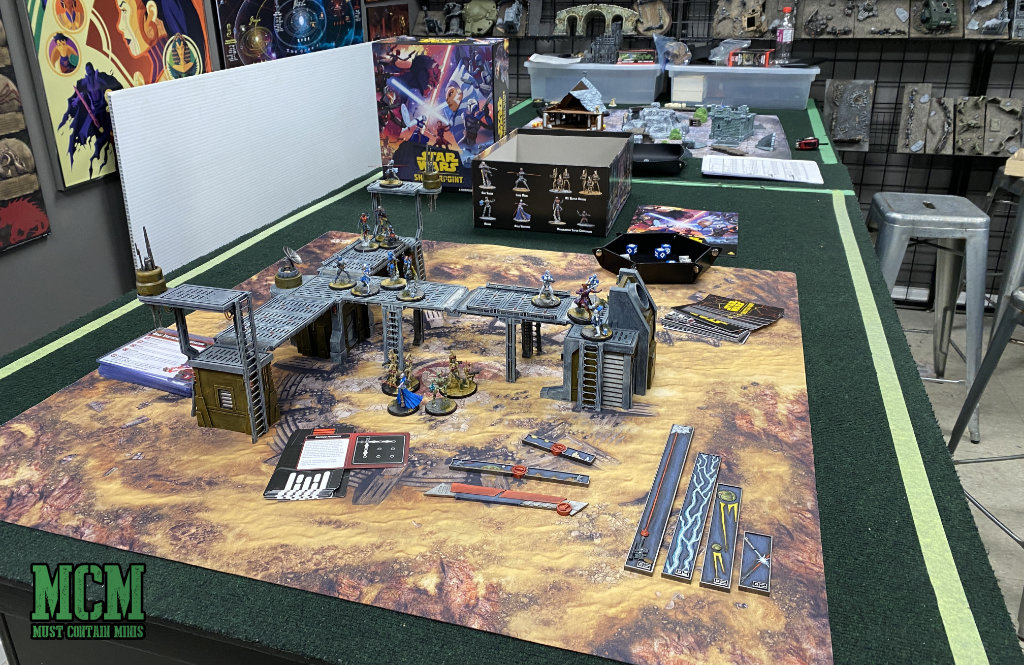 But this starter set comes already with some nice catwalk terrain and lots of awesome looking minis. These minaitures were painted by Bill Kocher of Phoenix Games and I took these pictures of his demo set at the store.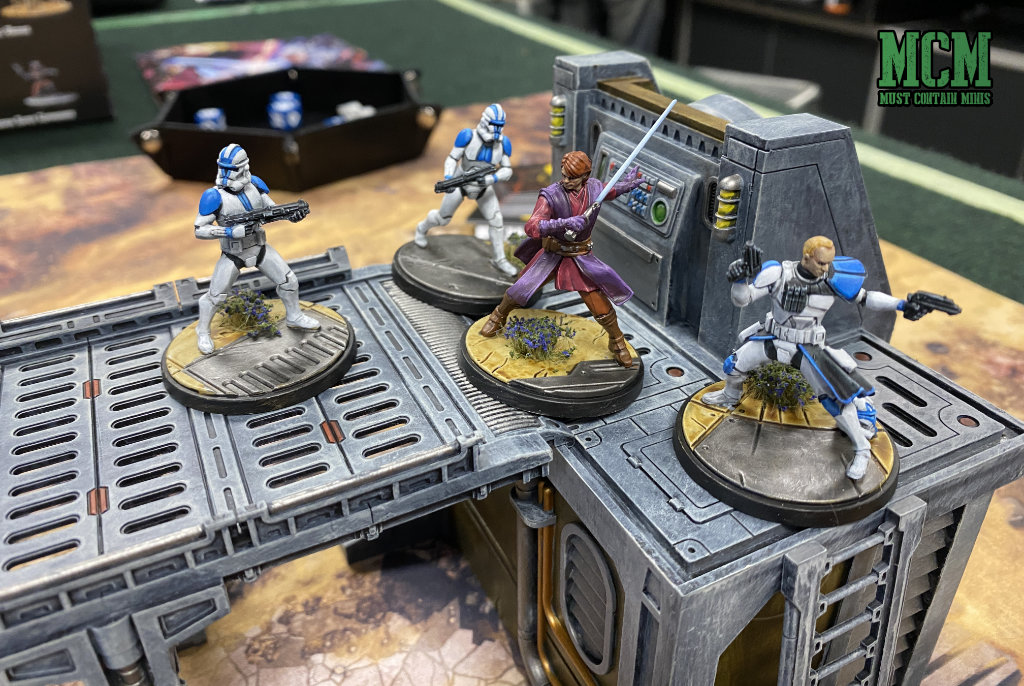 These miniatures look amazing!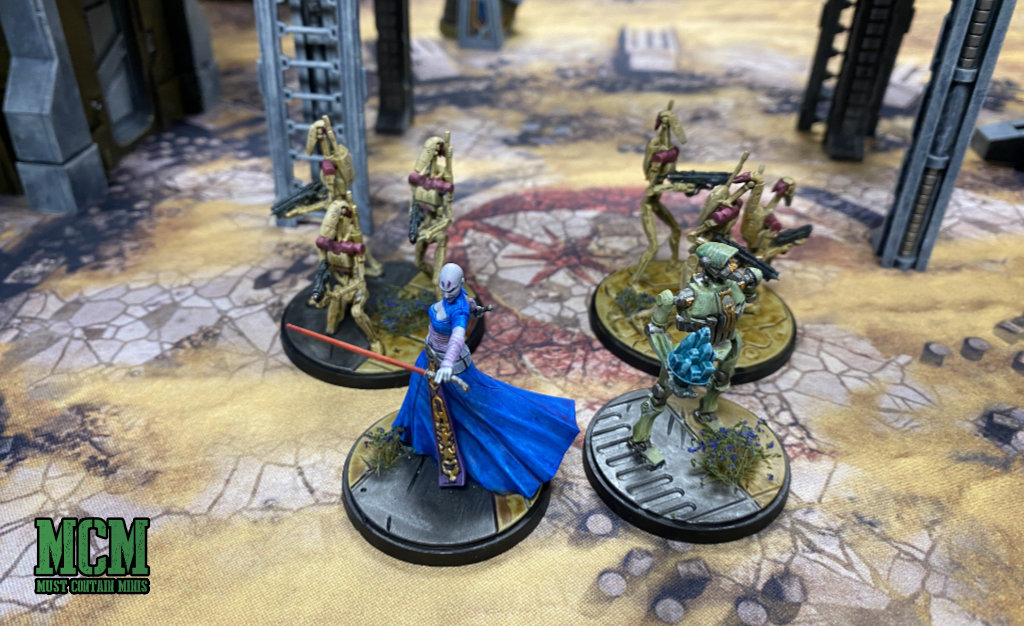 There are four distinct groups here and Bill painted them all up very well.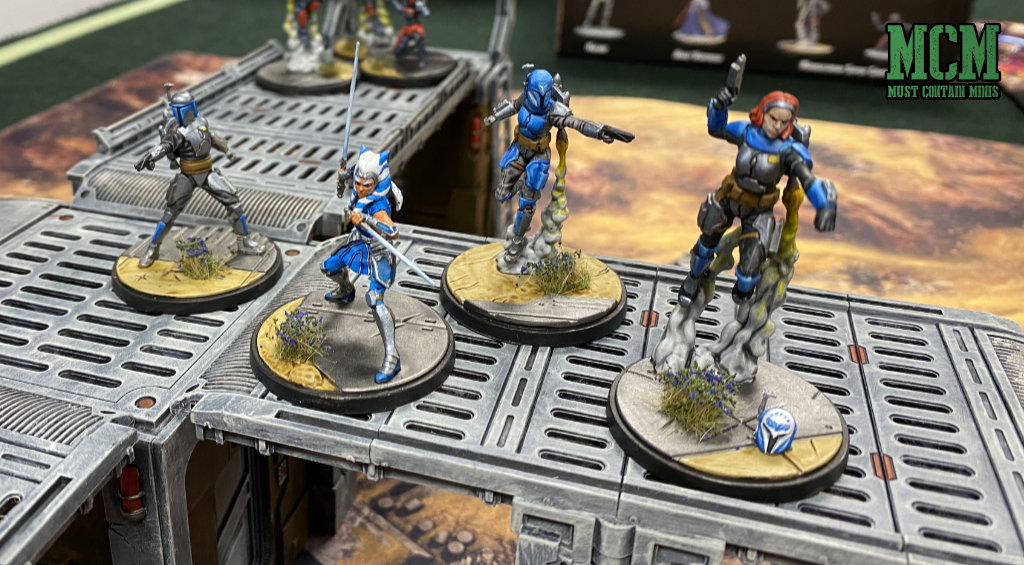 I like this group the most.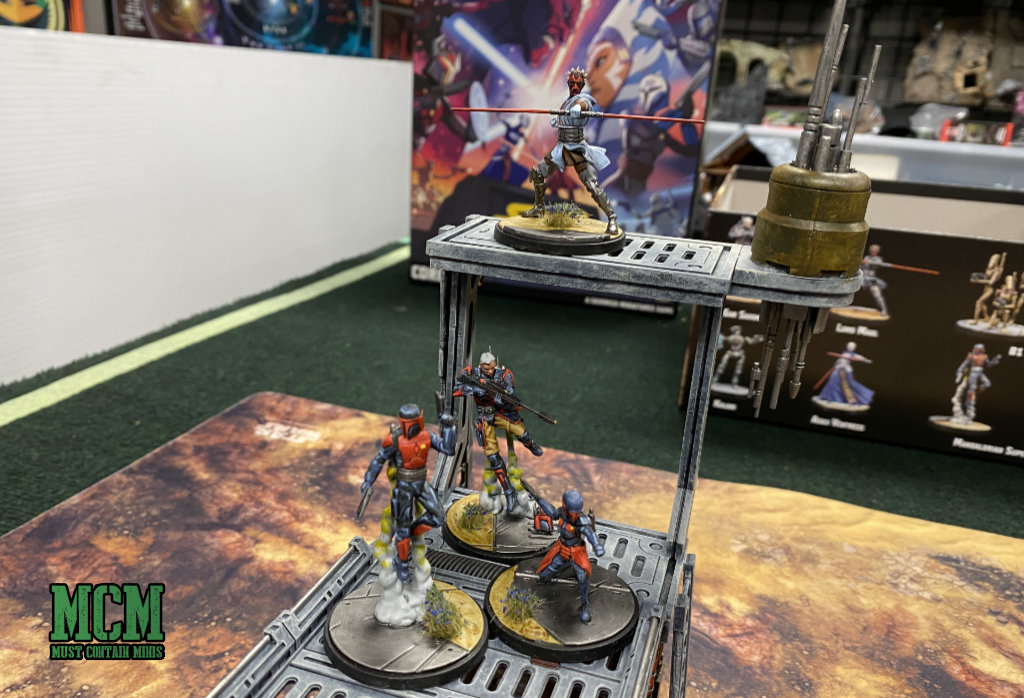 The background is a little busy in this photo, but the still all look great!
Wrapping it up…
Today's post was just about showing you something cool I recently saw at a friendly local gaming store. I've felt the urge to get this Star Wars Shatterpoint Core Set a few times but have fought it so far. I wonder if my friend will also continue to fight the urge.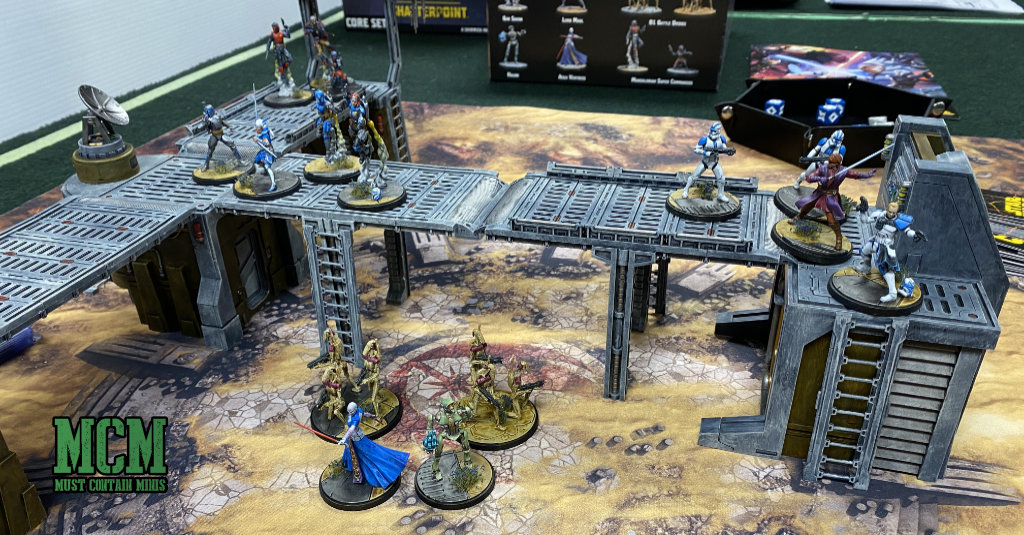 Over all, these miniatures all looked really good. Who knows, maybe I will end up playing some day.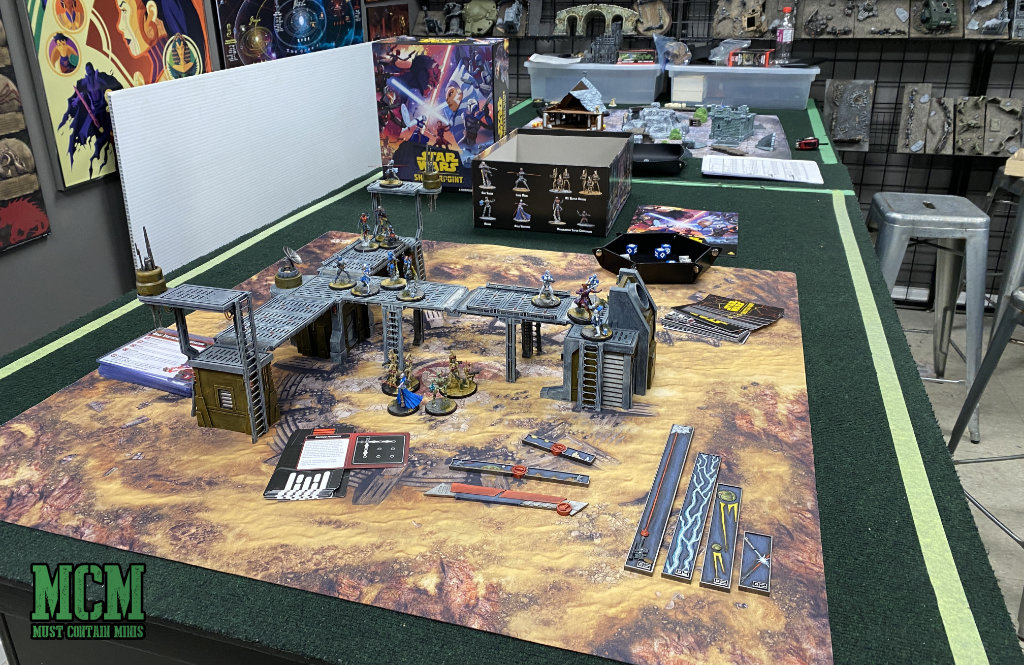 As a note, the gaming table behind the Star Wars set up is the one from my recent Mordheim Battle Report. Be sure to read that too!
Until next time, Happy Gaming Everyone!!!