Para Bellum Games is making it easier than ever to get into Conquest with amazing new army bundles.
When I saw these new bundles, I had to share them. They look so cool. Don't worry; if you are not a big spender, we will look at some smaller options further below.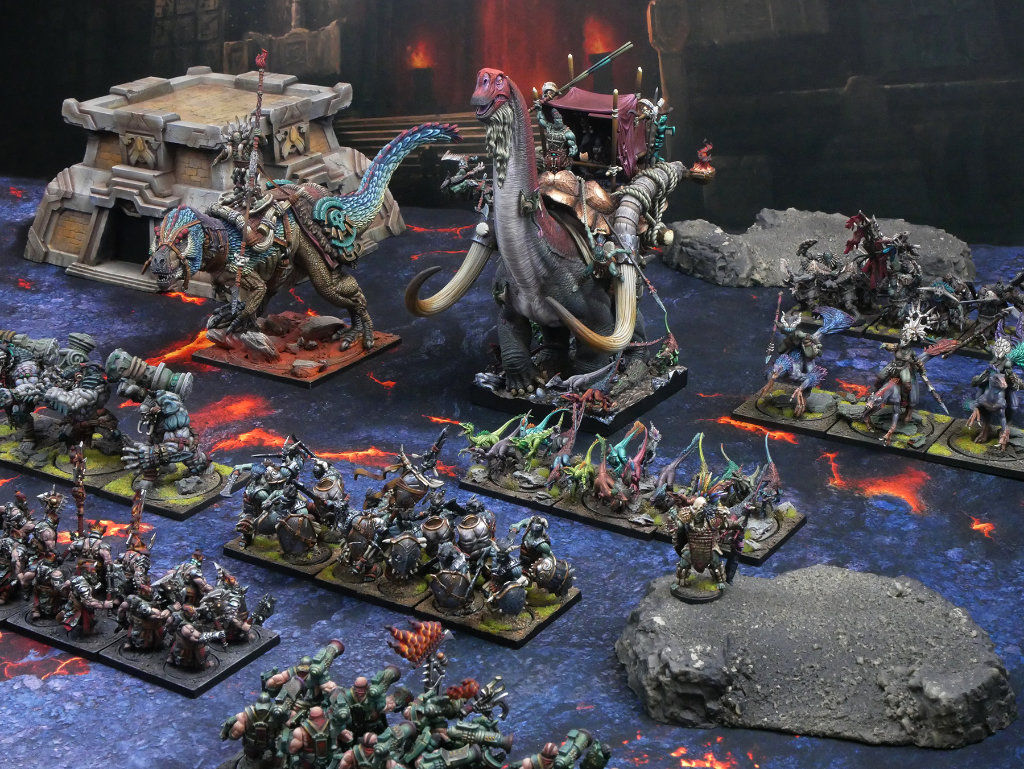 Two Huge Army Bundles
Para Bellum just listed two brand new Ultimate Bundles on their website. One is for the W'adrhun, which is Conquest's Orc-like faction. The other is for the Nords. These are on the more expensive side, but they come with so much stuff!
If you are interested in these kits, try using the coupon code MCM. It could save you 10% off from Para Bellum Games E-Store.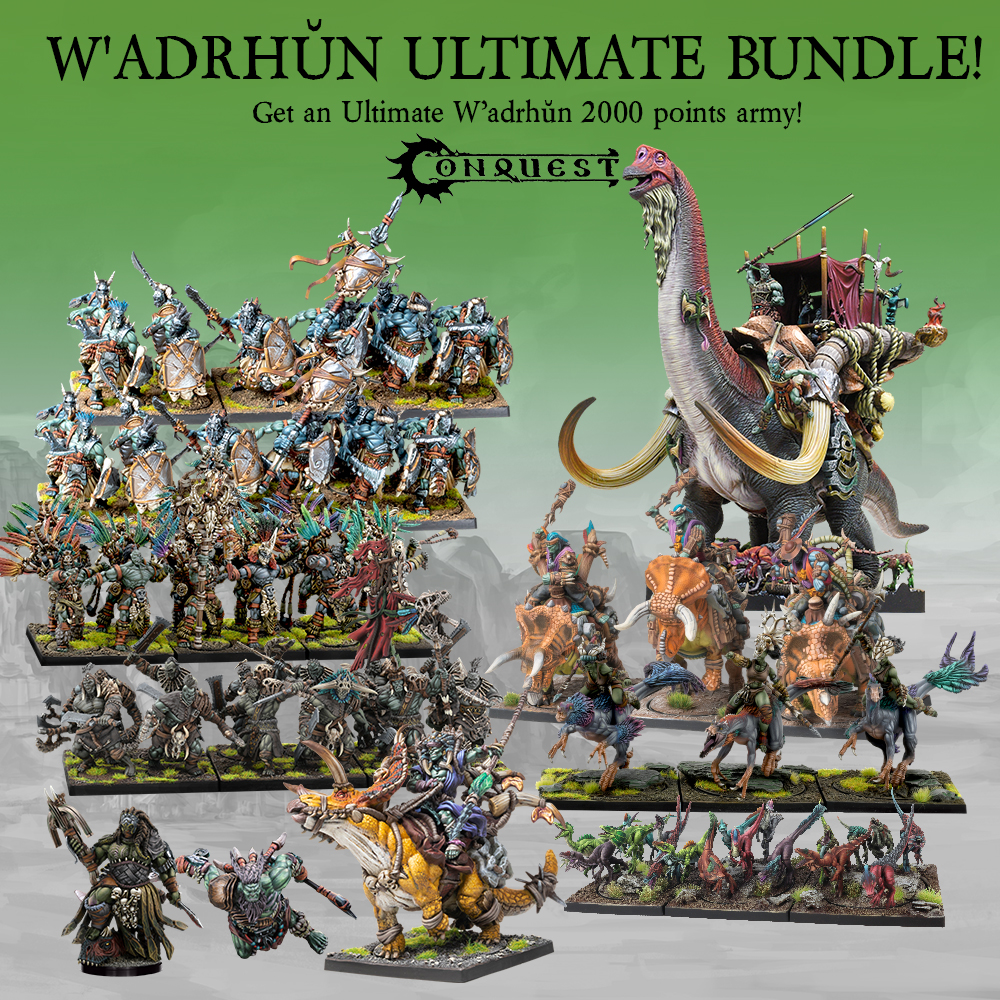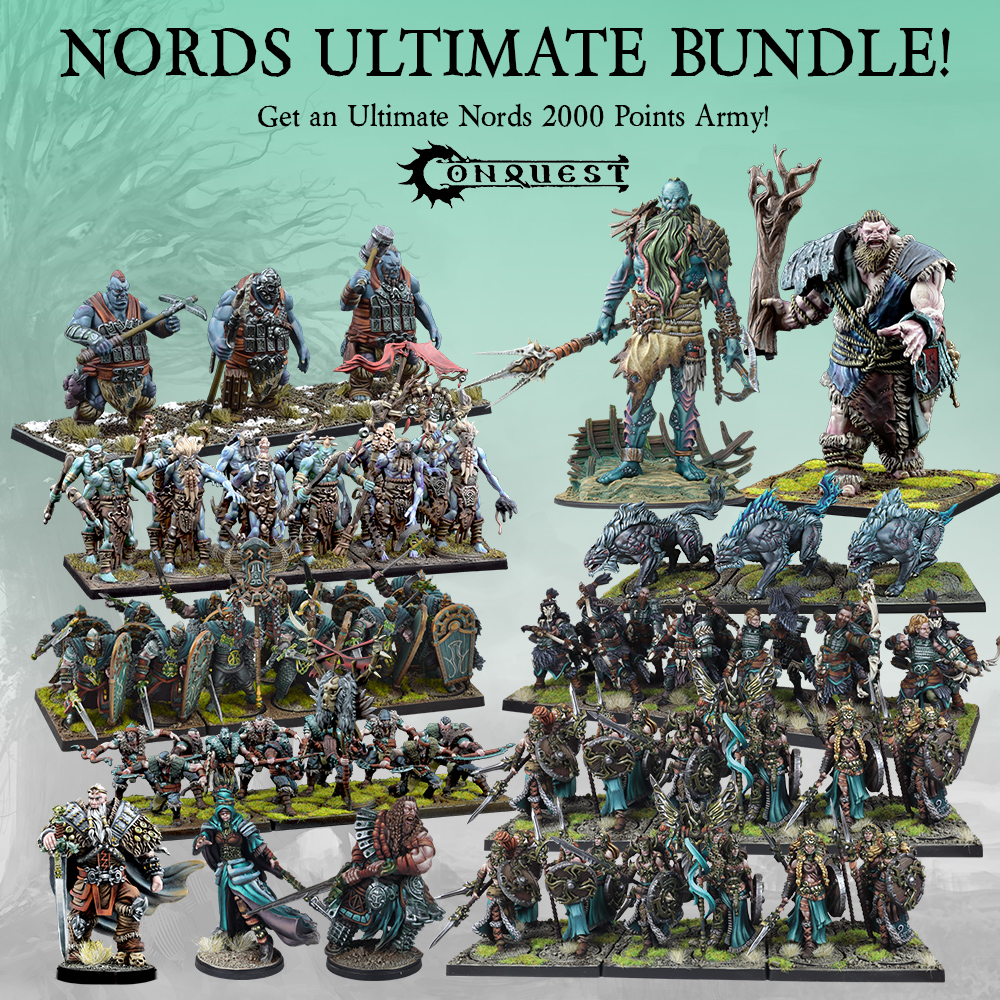 Two Different Starter Sets
Conquest comes with two different ways of play. One as a skirmish game (First Blood), and the other as a rank-and-file game (The Last Argument of Kings). They are actually a fairly economical way to get into the game, and both boxes come with a lot of content, including the rules. Para Bellum also has a free army builder program for both of their games.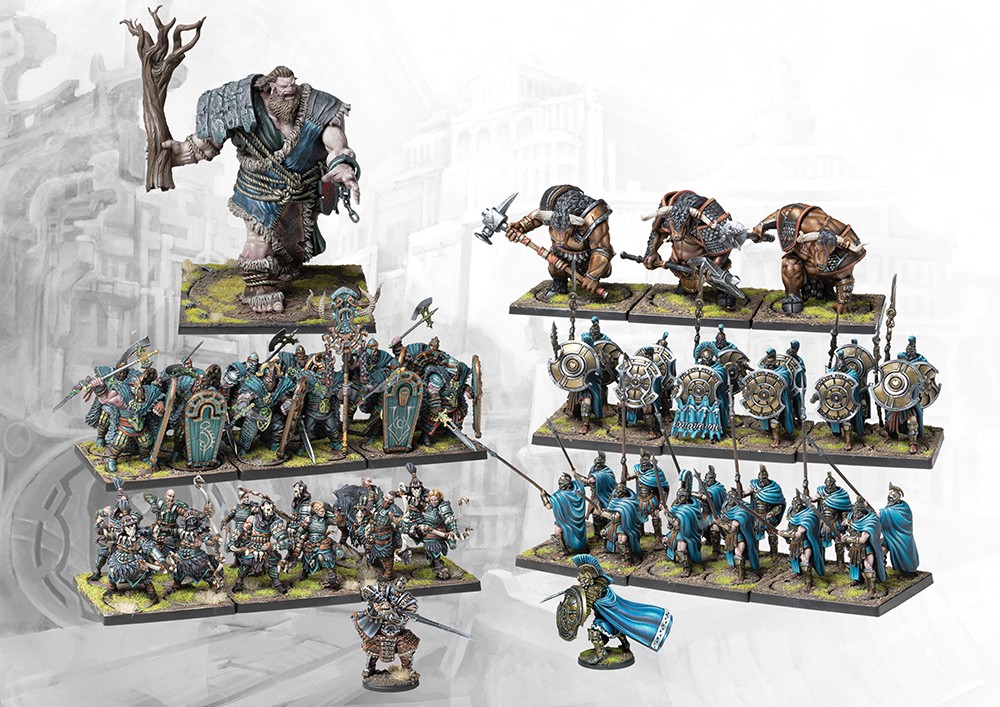 Here we have the Nords versus the City States a Conquest The Last Argument of Kings 2 Player Starter Set.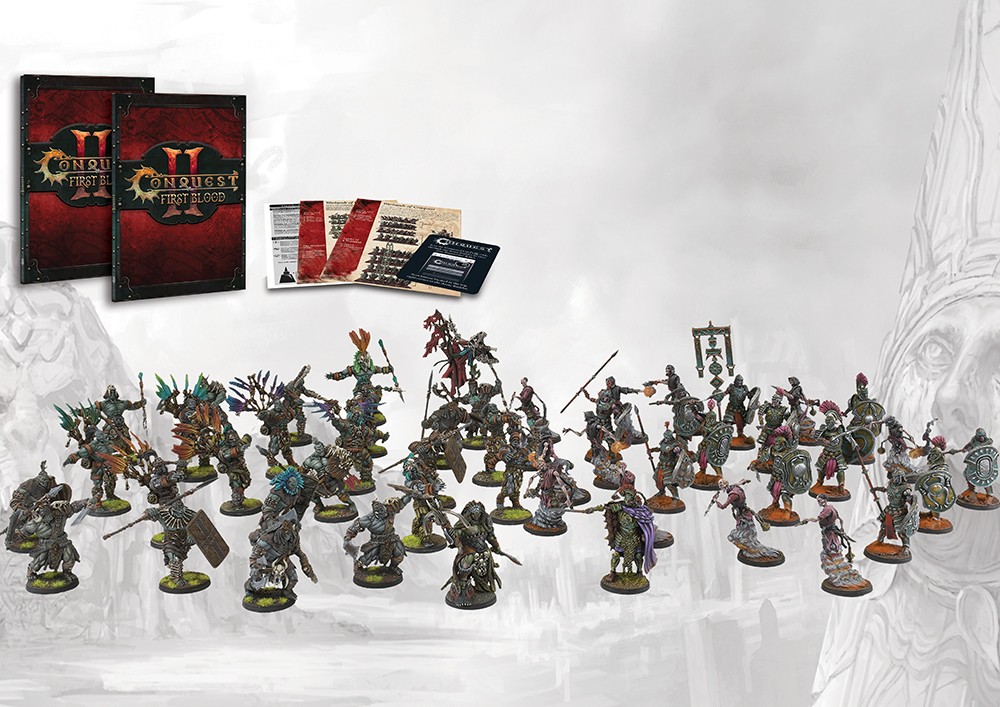 And here we have the First Blood 2-Player Starter Set with the W'adrhun and Old Dominion factions.
Both Two Player Starter Sets come in at $179. You can use either starter set to start your army for either game. If you want to expand your force from the two-player starter or start a different force, there are plenty of more options.
Conquest: The Last Argument of Kings Army Starters
Para Bellum has $69 starter sets for First Blood, but today I want to show you the larger and more exciting, Last Argument of Kings Starter Sets. These go for about $149. You can use the starter sets below for Last Argument of Kings or First Blood. In fact, the boxes come with rules for both games!
Here are the factions to date. Do any of them strike your fancy?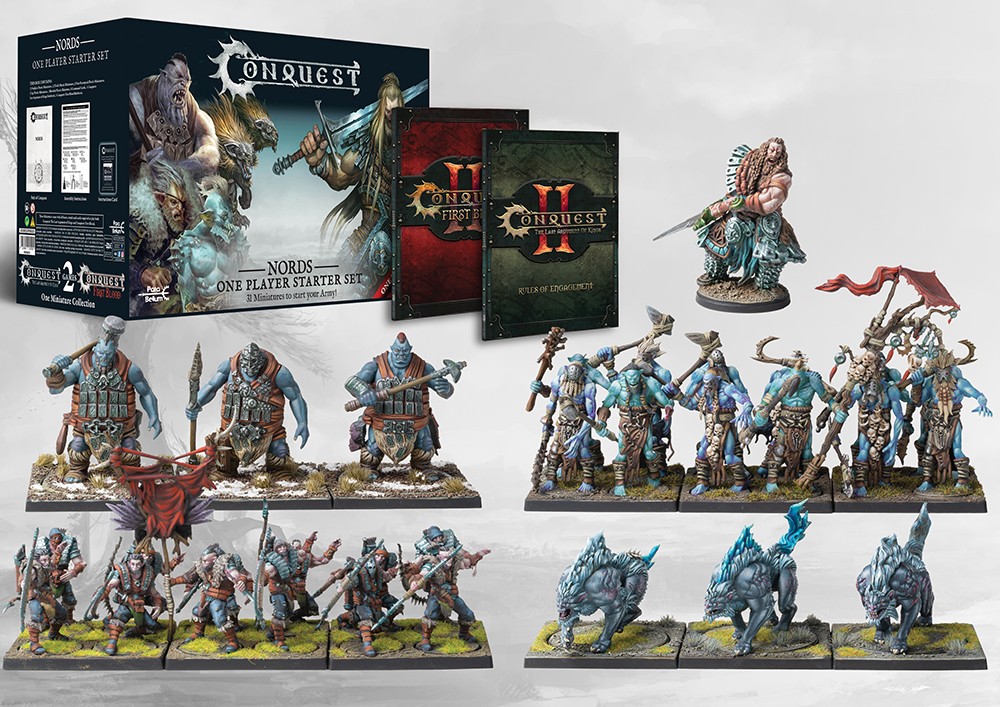 The Nords are the game's Viking-type faction.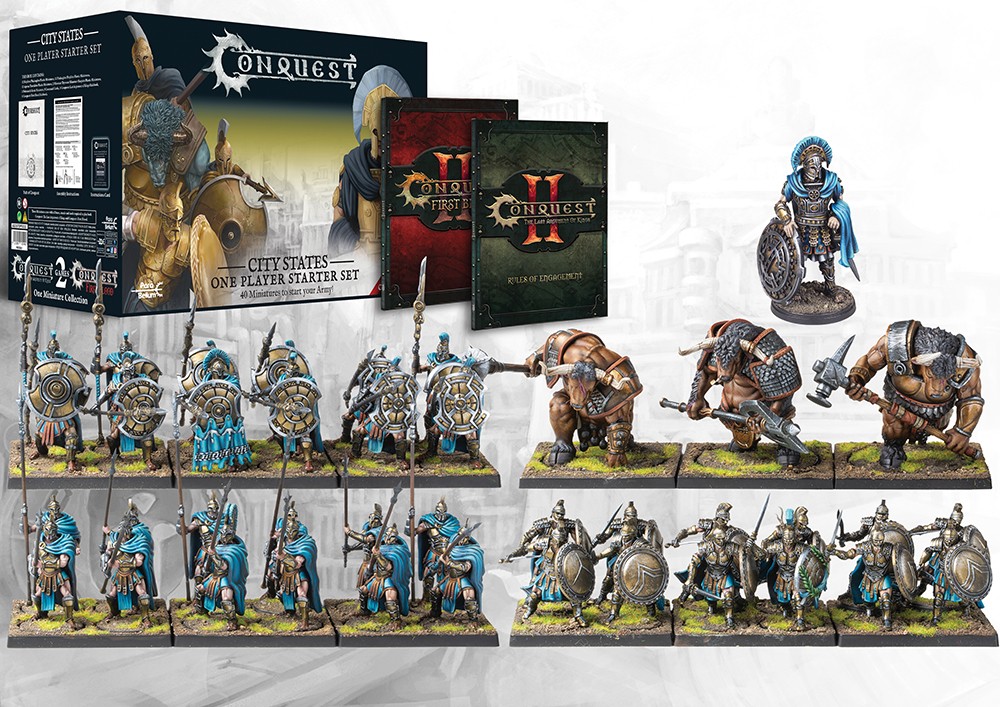 The City States. These have an ancient Greek-inspired look.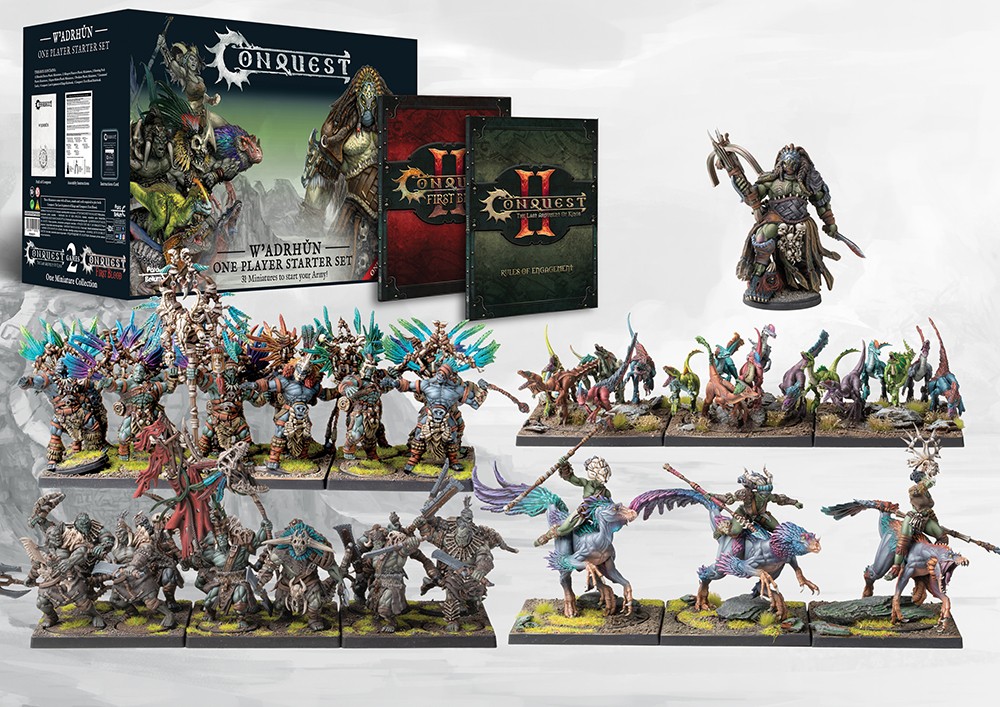 The W'adrhun are the game's Orc-based faction. These folks use dinosaurs too. That's cool!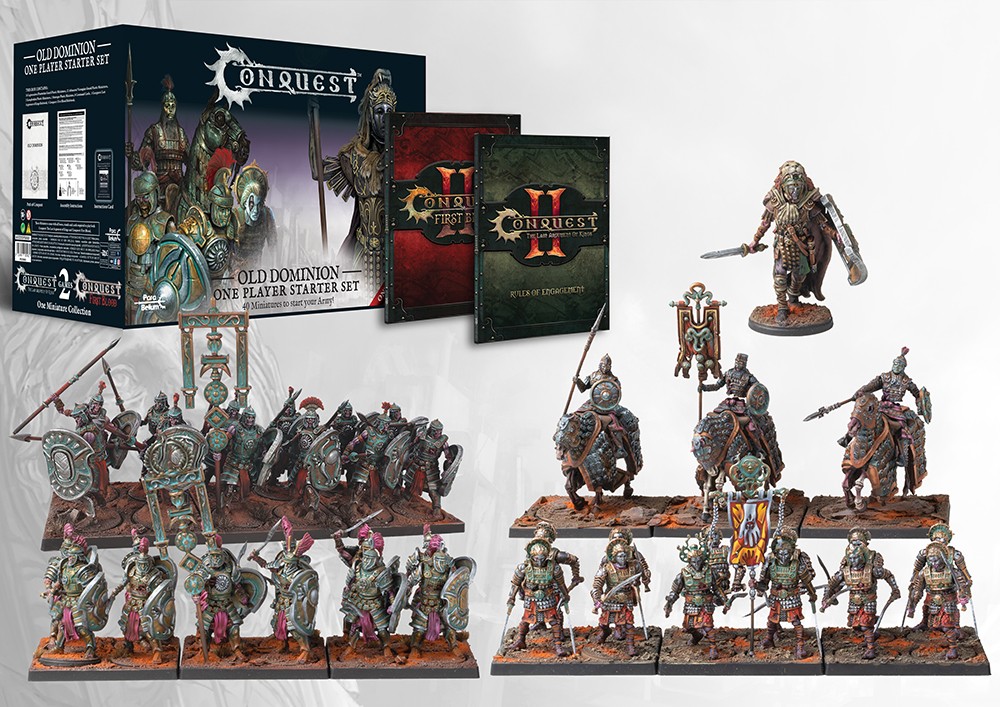 The Old Dominion. This is the army that I have a personal collection of that I am slowly building. They have a historical Roman soldier who meets an undead fate feel to them.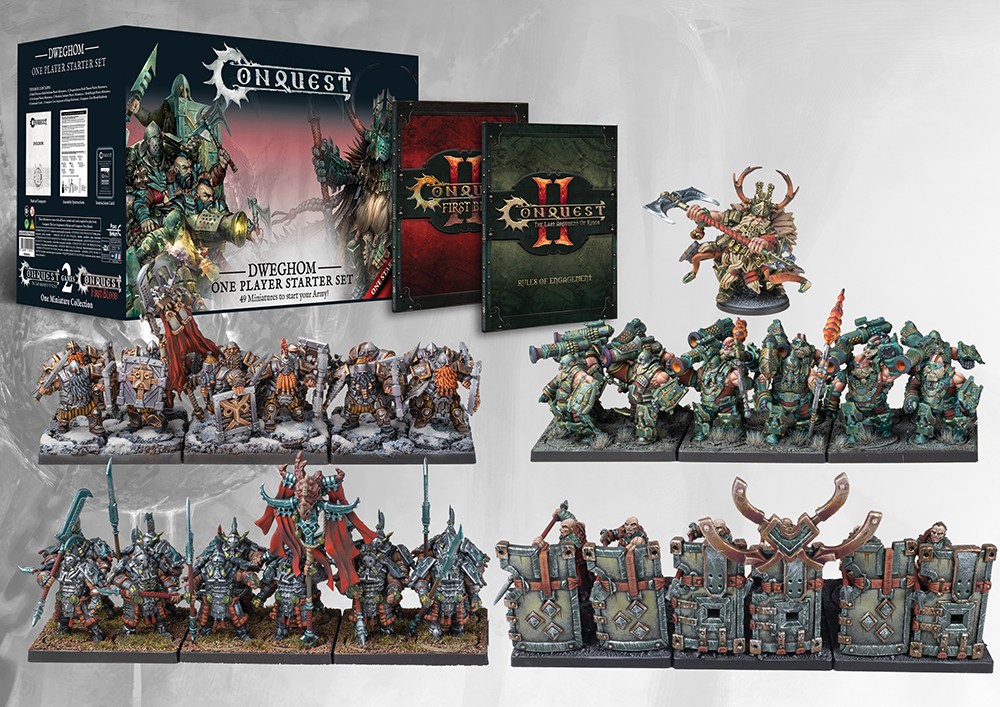 The Dweghom are Conquest's Dwarven faction.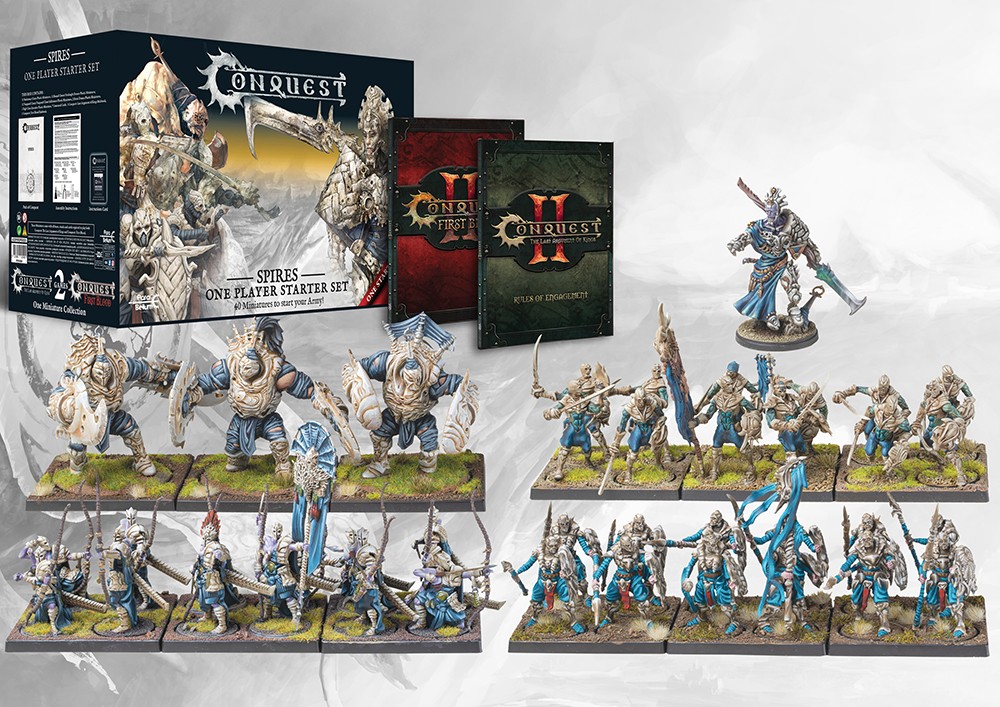 This group is the Spires. They are an Alien faction that uses biomancy to create soldiers. If I remember right, these operate in a similar fashion to how the undead might be treated in other games, but different.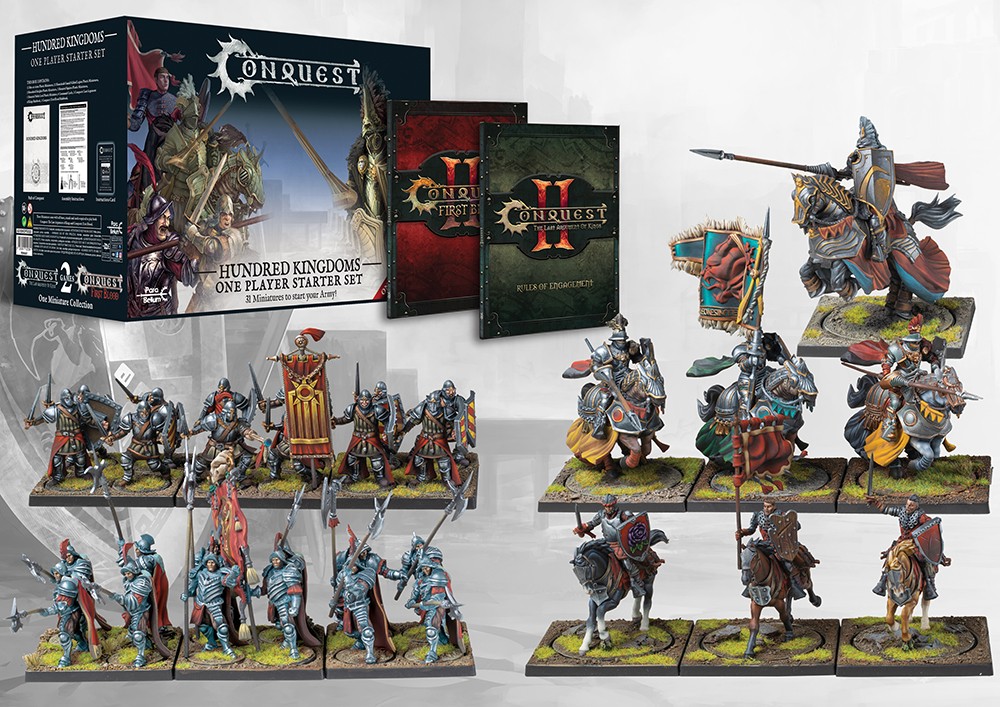 Finally, we have the Hundred Kingdoms, which is your knights and basic human-type faction.
A New Faction – The Sorcerer Kings
Para Bellum Games announced a new faction! This faction is the Sorcerer Kings, and they will come out in Q1 of 2024. The description of the force has me interested in learning more about them and seeing their models. This faction will focus on powerful sorcerers with powerful magic and summoned creatures. This will be Conquest's most Elite faction, where the player needs to balance their damage output with protecting their powerful sorcerers. I want to learn more.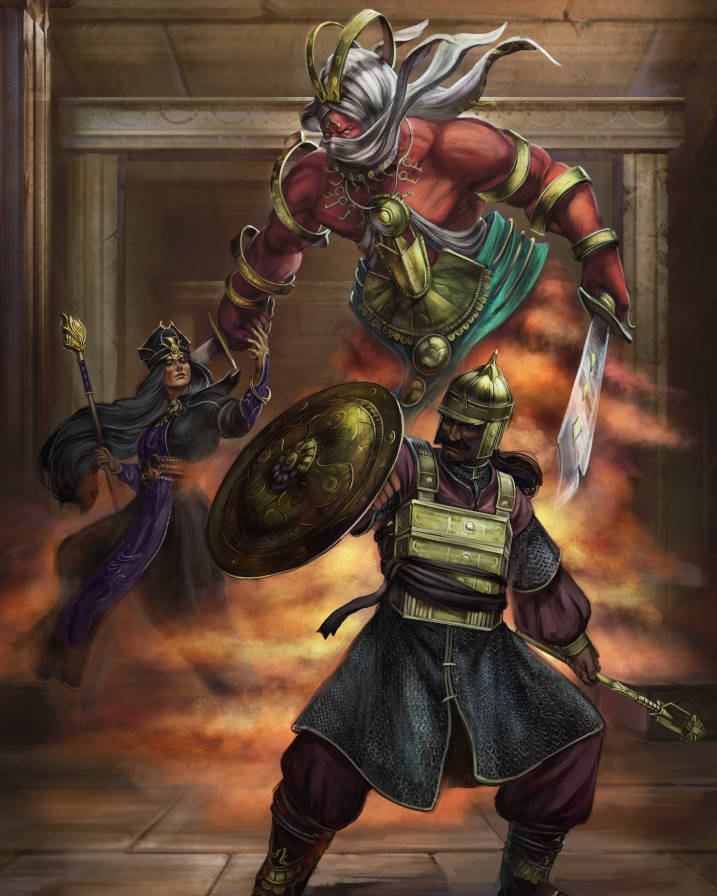 Wrapping it up…
Thank you for joining me in this look at the Starter Boxes, Armies, and Bundles of Conquest. The First Blood starters I didn't look at in this post, but if you want a way to check out Conquest miniatures at a lower price point, check them out. Again, the First Blood Starter Armies are only $69 each.
Remember to test out that MCM Coupon Code if you want to save 10% off of the Para Bellum Games Webstore.
Until next time, Happy Gaming, Everyone!!!