When I built my original batch of Gripping Beast Archers, I enjoyed the simplicity of the models. Since I built those figures (see review here), I built twelve more.
Again, these figures are worth 1 point in Saga: Age of Vikings. These miniatures are so easy to build. They come in two to three pieces. Body and Head for most of them with 1/3 of them also requiring you glue the bow to the figure.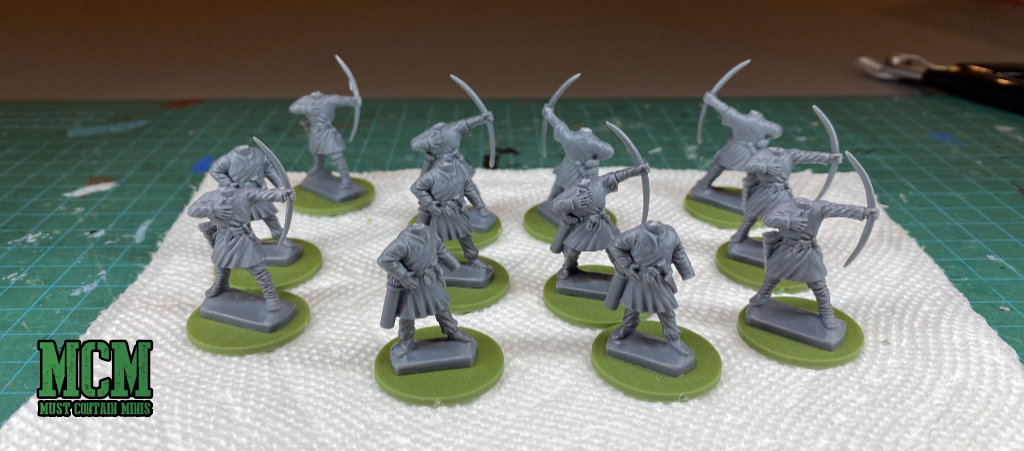 Above we have a few of the models in progress.
Below are how the completed minis looked. These went together fast. I think I cleaned them up and glued them all together in under 10 minutes.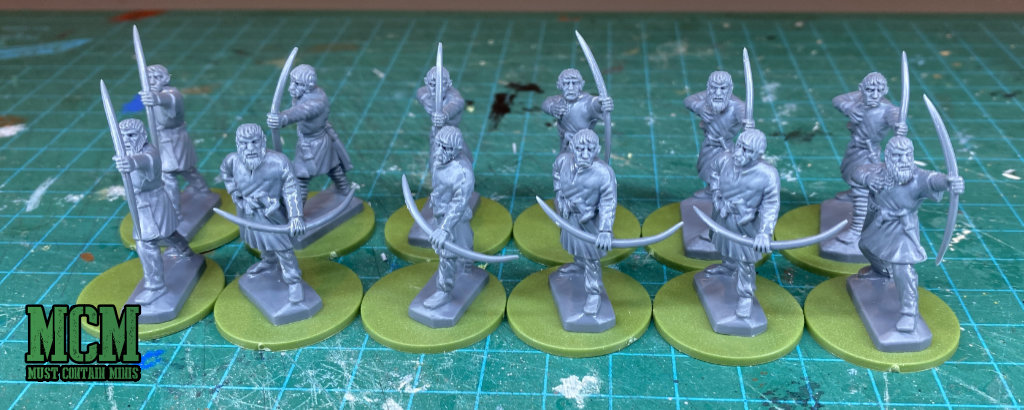 They look pretty good for a very quick project.
Wrapping it up…
Personally, I like these miniatures. On top of these figures, I also bought the official 4-Point Army Box Sets for the Saxon and Viking factions in SAGA.
I made my purchase through Cardboard Dungeon Games, but you can find these figures else where too. You can also buy them direct from Gripping Beast, or ask your favourite retailer about them too.
Until next time, Happy Gaming Everyone!!!