Warlord Games just announced a brand new starter set and line of miniatures for 17th century miniatures. Today, those miniatures went up for pre-order. In this post, I wanted to share that news with you.
The age of Pike and Shotte always interest me as a gaming setting. There is something about it that reminds me of the Empire miniatures from Warhammer, and I like that. Generally I like 28mm games, but having huge lines of pikemen just makes sense to me. In epic scale, you can do that!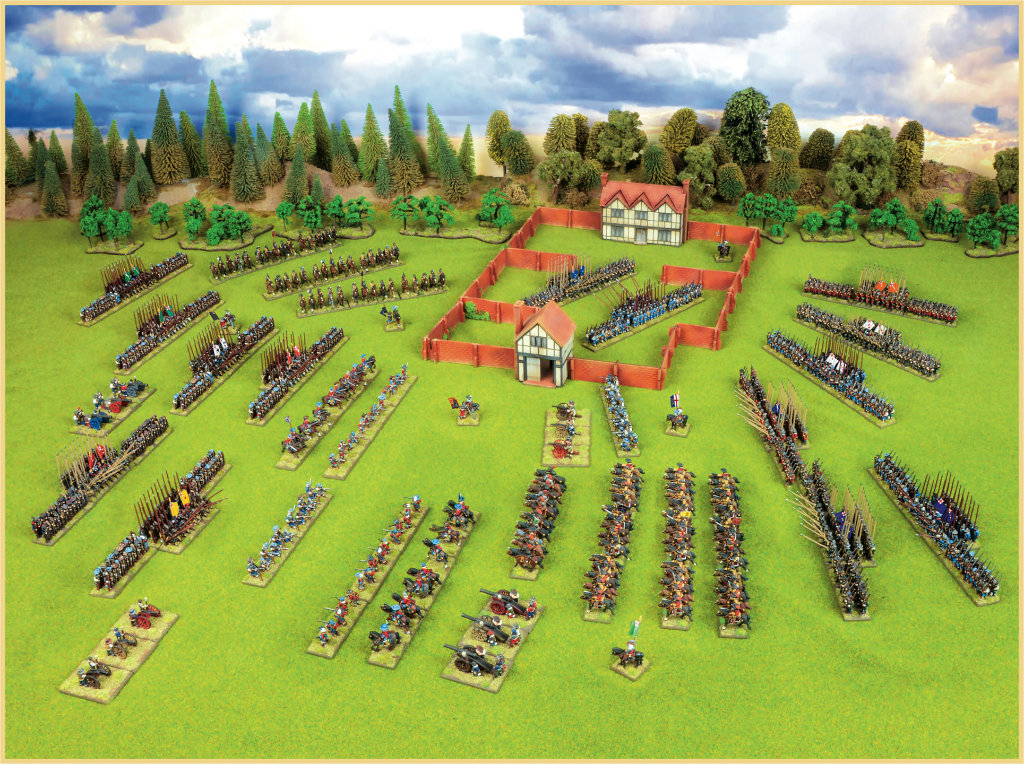 Look at all those figures! On top of all those minis, you also get a Pike & Shotte Epic Battles rulebook, flag sheets for the minis within so you can use them either for the English Civil Wars or the Thirty Years' War, and more.
you can see the full listing on Warlord Games' website. When I went to the pre-order page, I was surprised that all of this is coming in at $190 USD for the Pike & Shotte Epic Battles Push of Pike Starter Set. I was expecting it to cost more.
More Information
For more information on this awesome new starter set there is a designers notes article and also an announcement post over on the Warlord Games Community page. Please feel free to visit those stories. I've also added some of the pictures from those articles below so you can see more of what is available before heading out.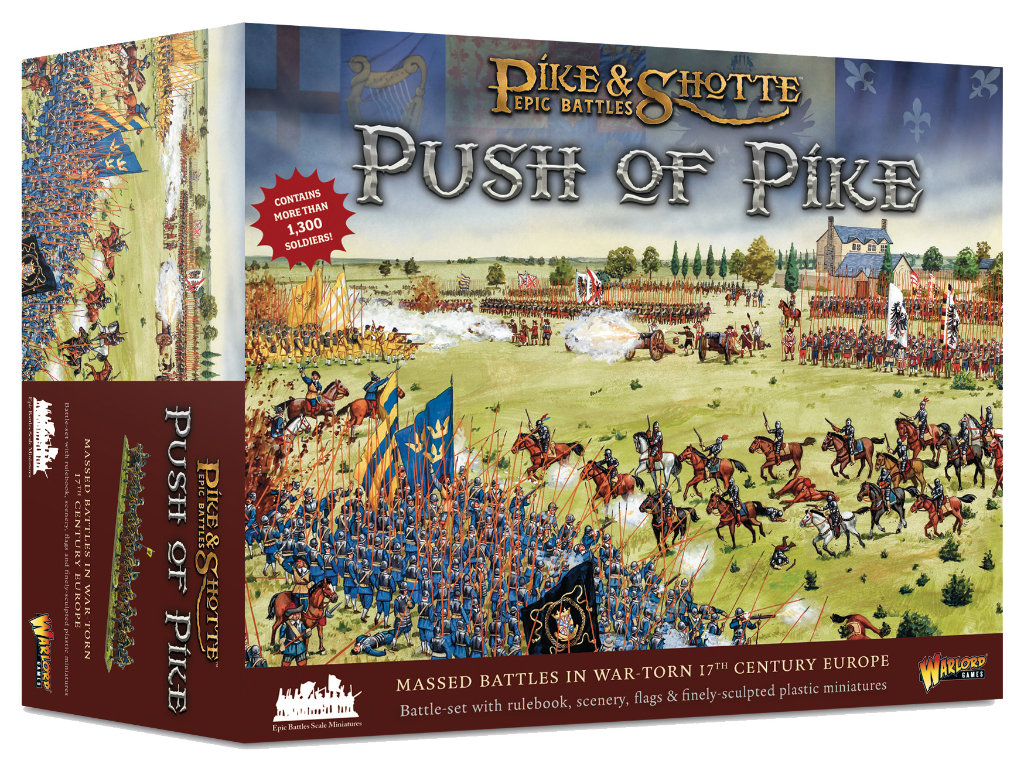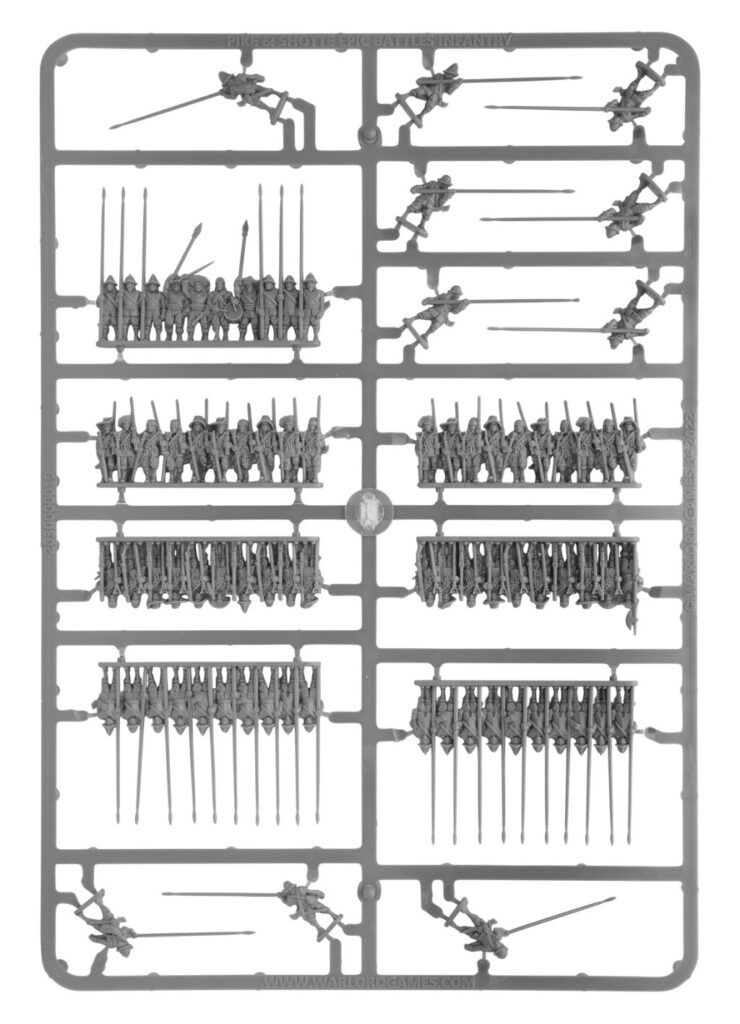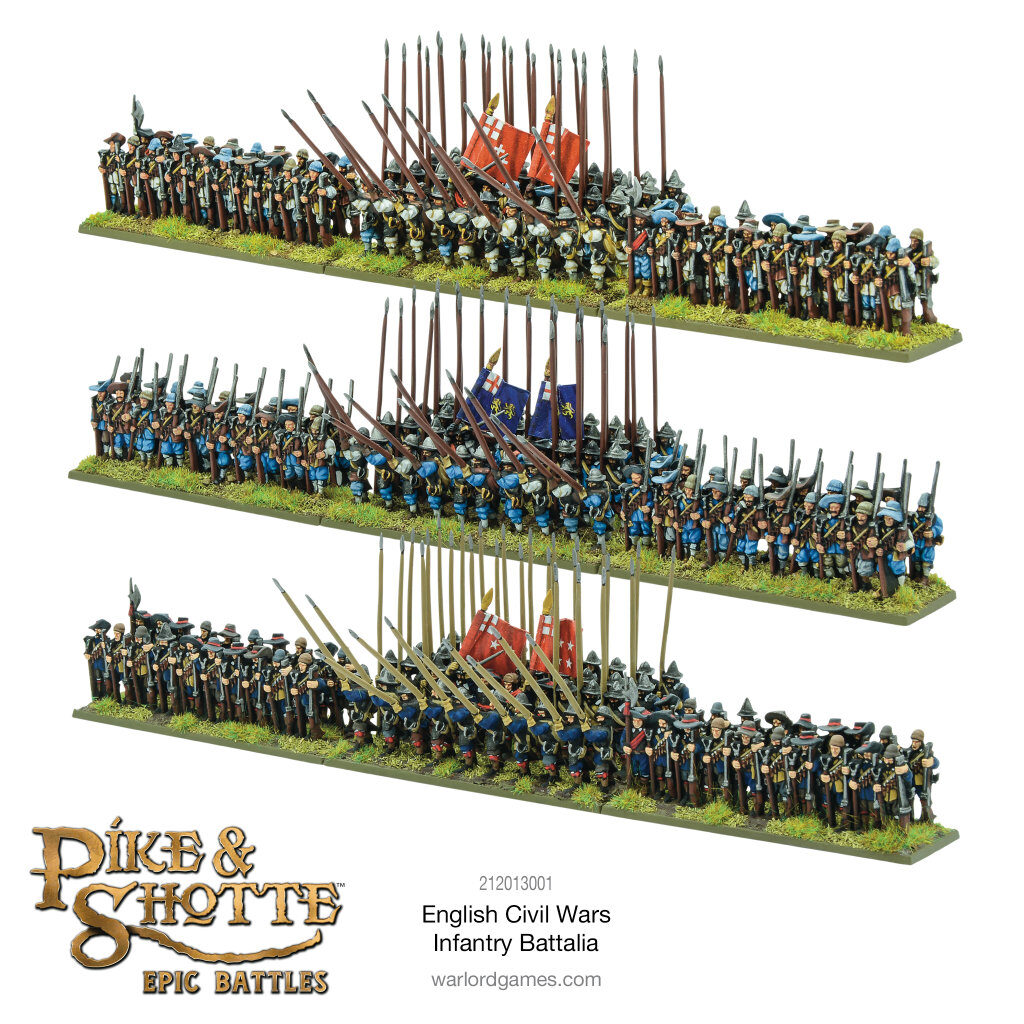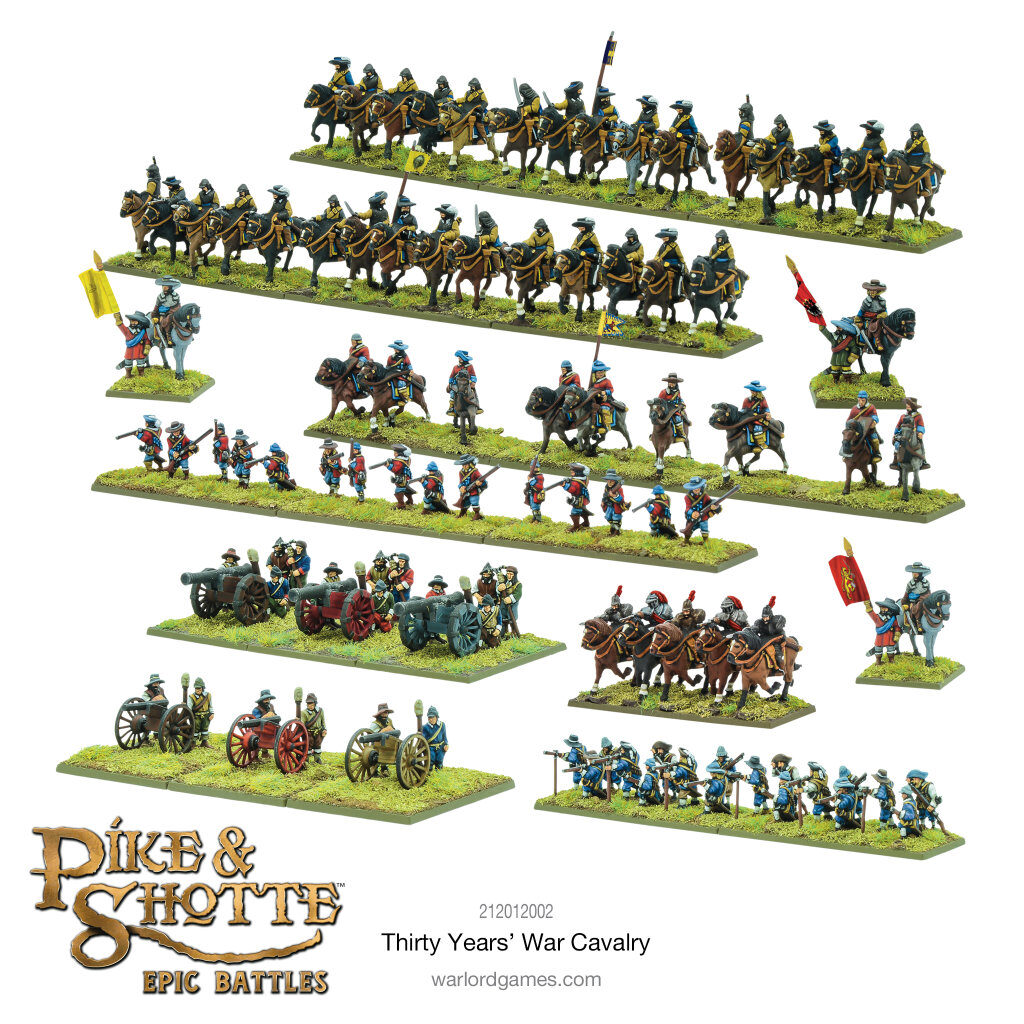 Wrapping it up…
Today's post was just to share some quick news with you about the Pike & Shotte Epic Battles Push of Pike starter set. This box looks so cool to me and I think it holds a lot of promise for fun gaming.
If you are interested in this game, it is on pre-order now and is expected to release in April.
Until next time, Happy Gaming Everyone!!!