Recently Para Bellum sent me some Spires Stryx miniatures to review. These miniatures are for their game Conquest: The Last Argument of Kings and Conquest: First Blood.
These happen to be the first miniatures that I built for the game. They are bigger than the minis from many other games, but they do look good and rank up nicely. In the video review, you will see the sprues, my thoughts on the minis, the set built as well as a scale comparison.
For those wondering, these are scaled as 38mm miniatures. If you are interested in the game, use this link here and add in the coupon code MCM to save 10% off of your first purchase. As a note, this is an affiliate link and if you use it, a portion of the sale goes to MCM at no extra cost to you.
With all that out of the way, you can watch the video below. If that does not work, you can also use this link to the video on YouTube.
Wrapping it up…
You may have seen me look at Para-Bellum before in my post about their Apex Predator. That miniature looks truly incredible.
In this post, I took my first look at miniatures for Conquest in person. The Spires Stryx miniatures are really neat figures. I was surprised that they stood up in the trays (and on their own). I expected it to be more difficult when I saw they height of the miniatures and width of the base.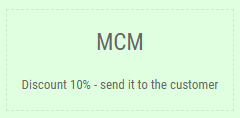 As you may have seen in the video, I have a few more Conquest boxes to open in the future.
Until next time, Happy Gaming Everyone!!!