Welcome to my 28mm Guard Tower Review. In this article, I take a look at GameCraft Miniatures' 28mm Guard Tower. For those wondering, this is also available in 20mm and 15mm variants. For reference, I paired the tower up with some 28mm Bolt Action miniatures by Warlord Games.
Disclaimer: GameCraft Miniatures sent me this 28mm Guard Tower for review. While I accept review products, I am in no other way compensated for my posts and reserve the right to give positive and negative reviews.
How it Builds
Game Craft miniatures ships this to you ready to build. You don't need to pluck anything off of MDF sheets or anything like that. Just unwrap the package and there you are.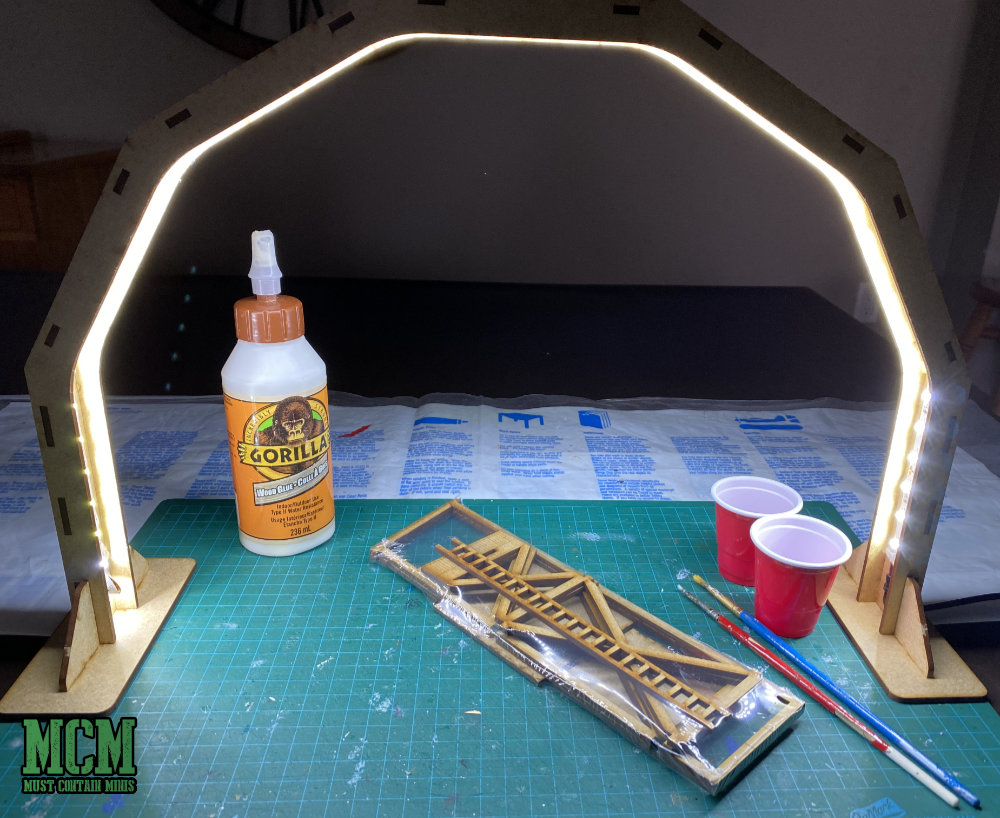 I opened the product and laid the pieces on the tabletop in front of me. You can see that I am using the GameCraft Miniatures LED Lamp to light up my work area. Right now I am loving that light.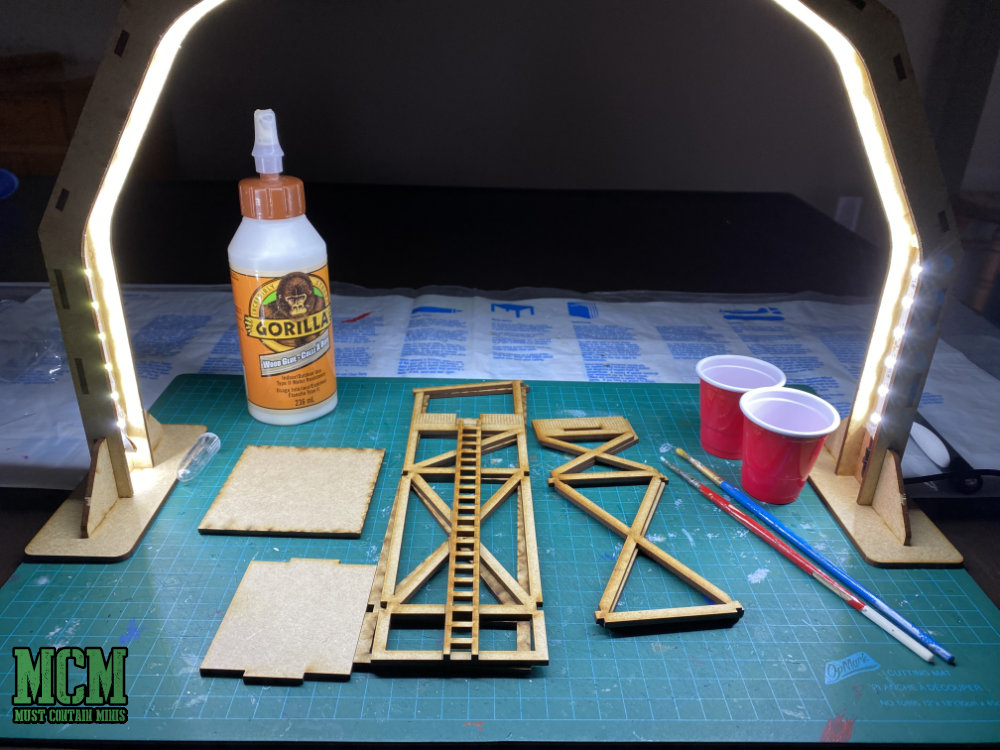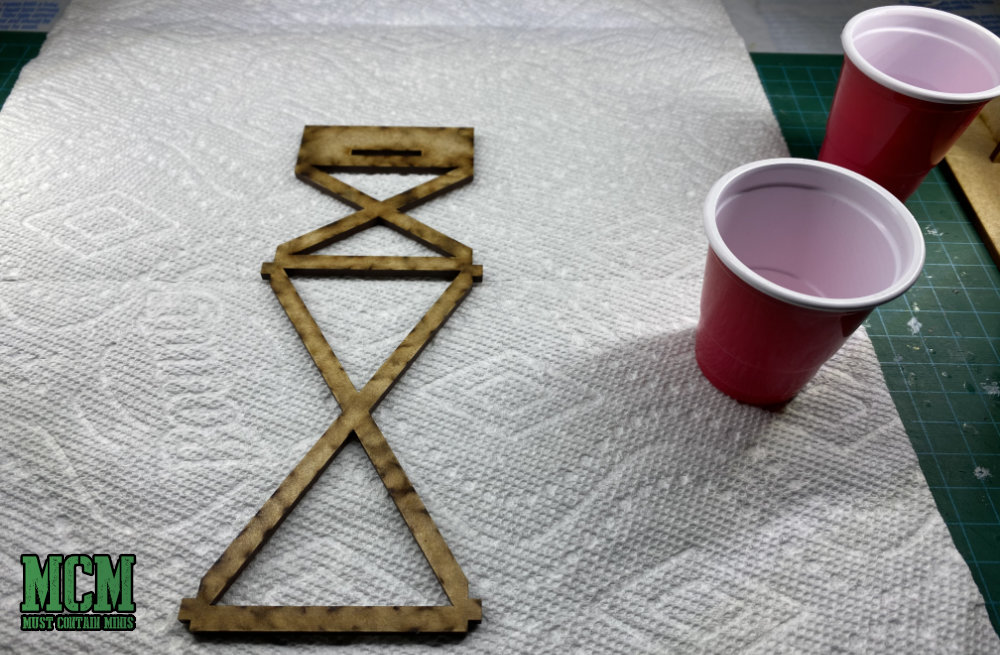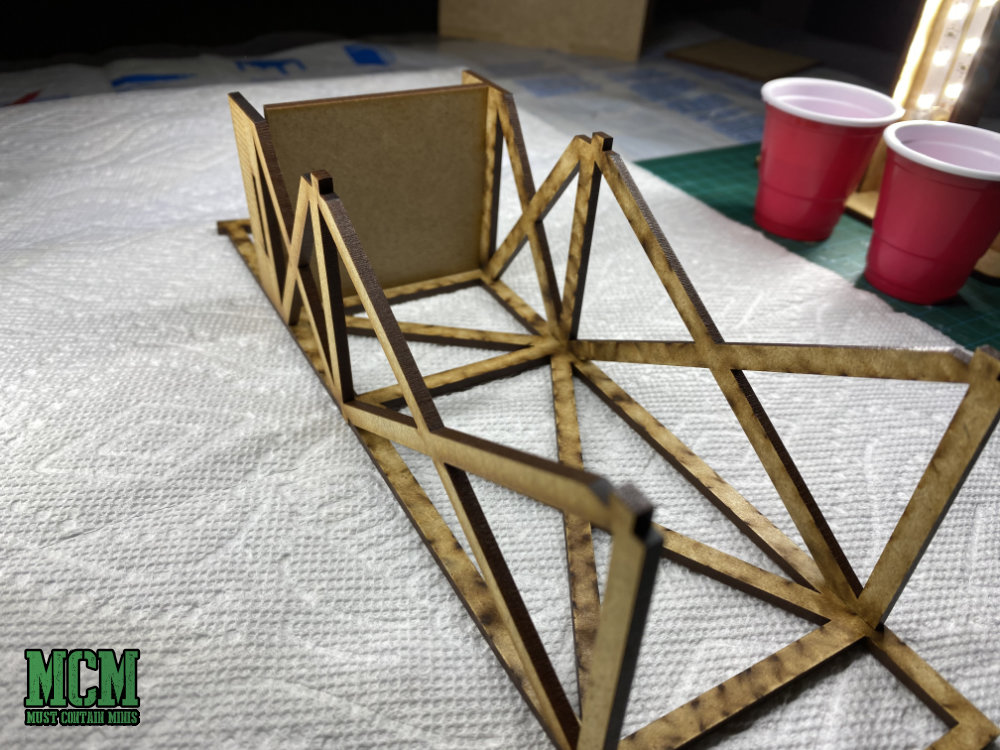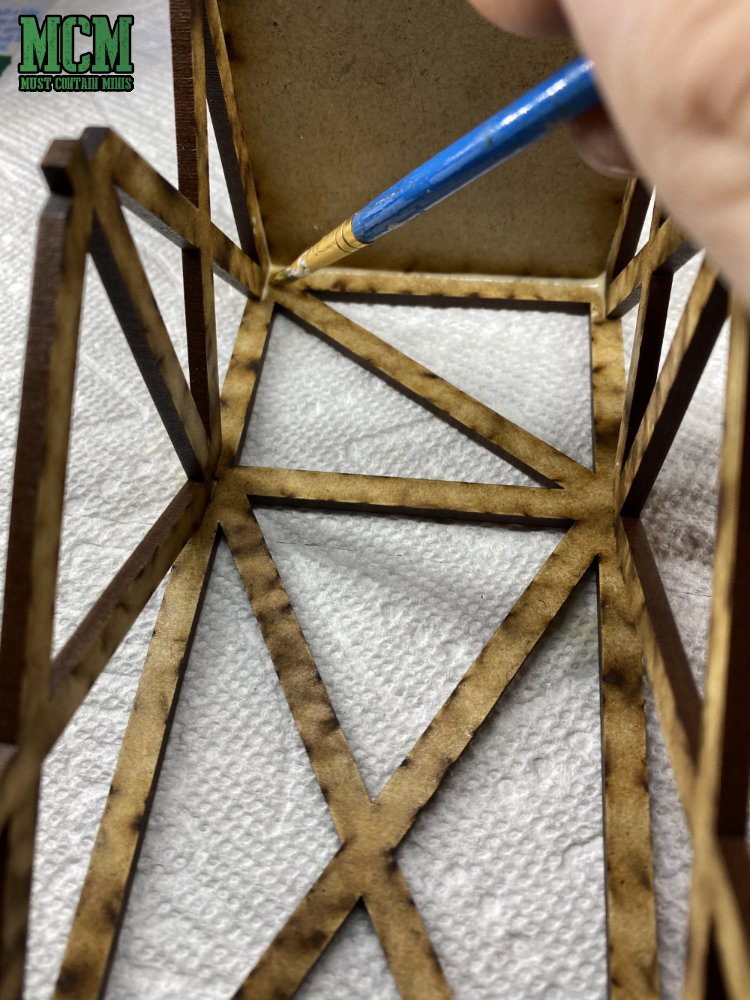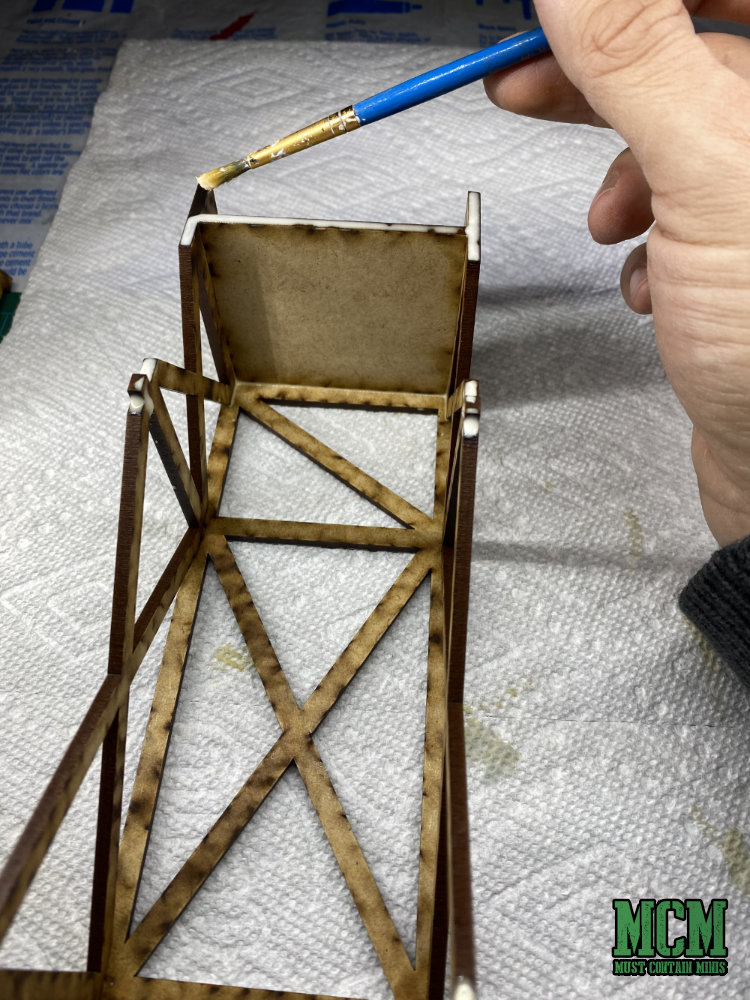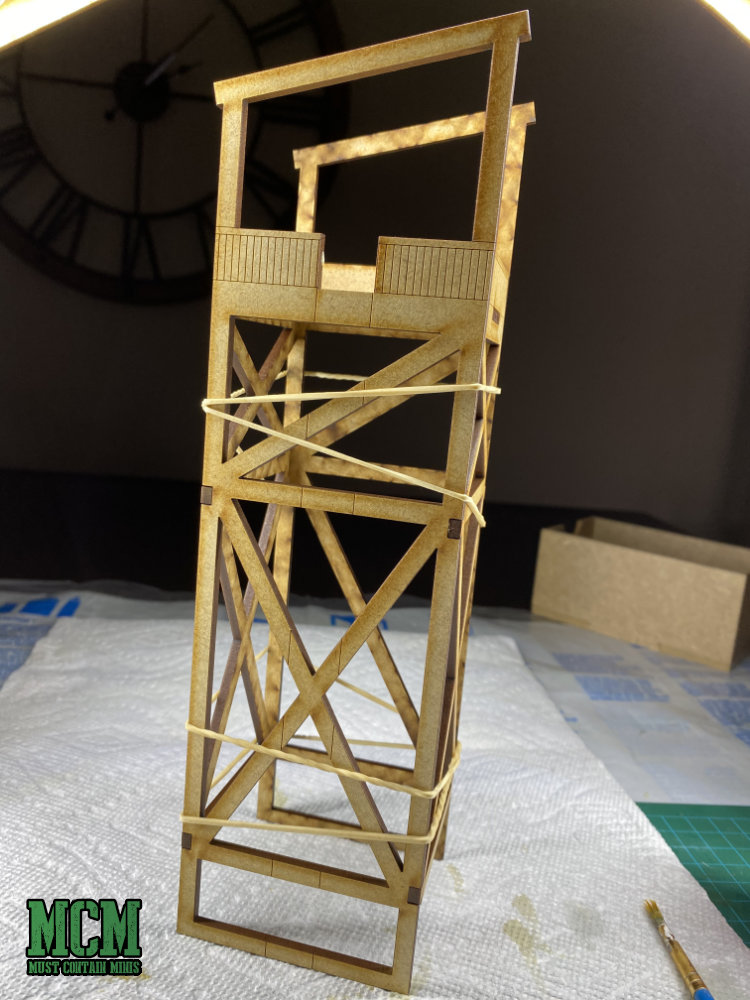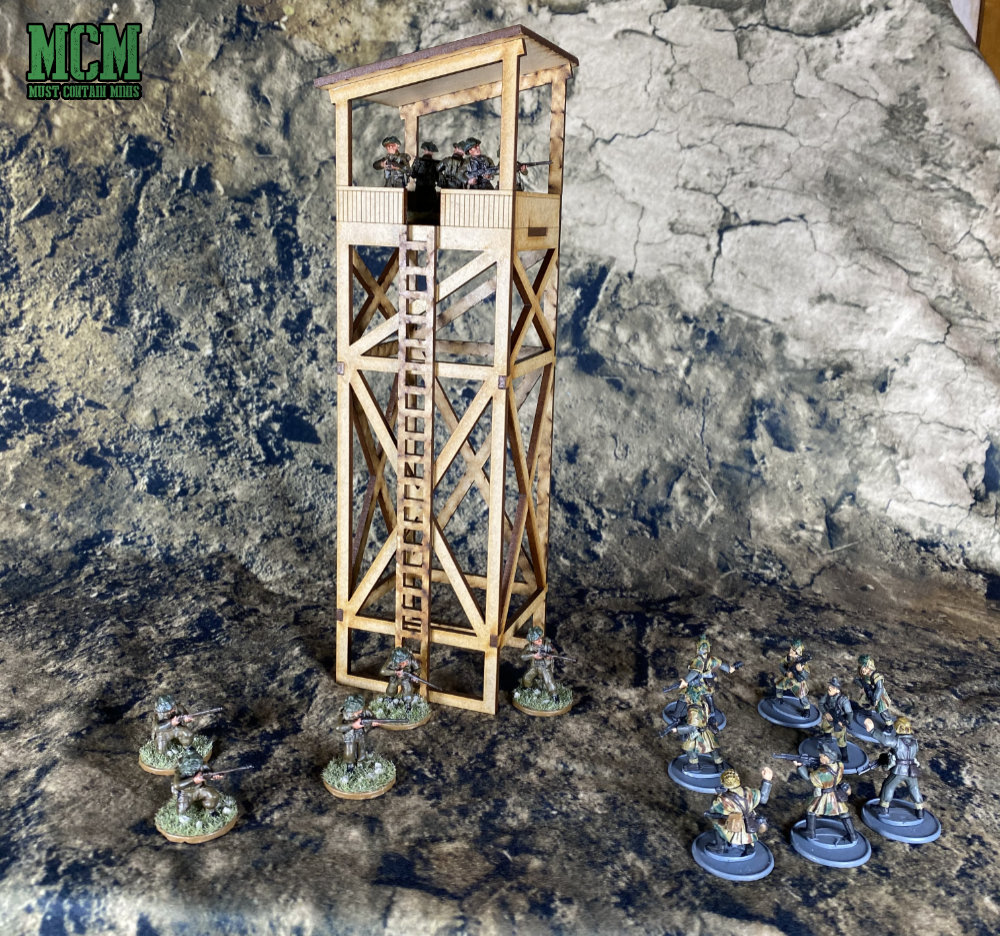 10 Full Inches
From top to bottom, this tower measures just over 10 inches. When your miniatures are about an inch tall each, that gives you a good vantage point over the battlefield.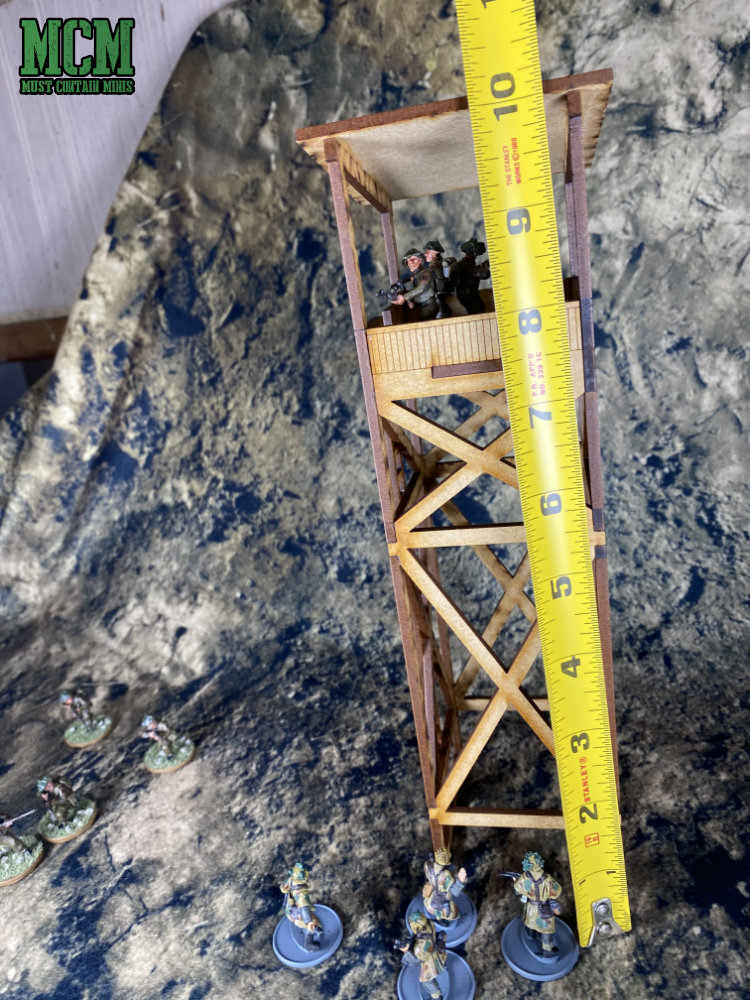 Tower Review
As you saw above, I found building this tower extremely easy. The parts come ready to go. There are no MDF sheets to punch parts out from. The tower looks really good and is very imposing next to 28mm miniatures. I could totally see people using it for games like Bolt Action, Last Days, and maybe even Warhammer 40K too.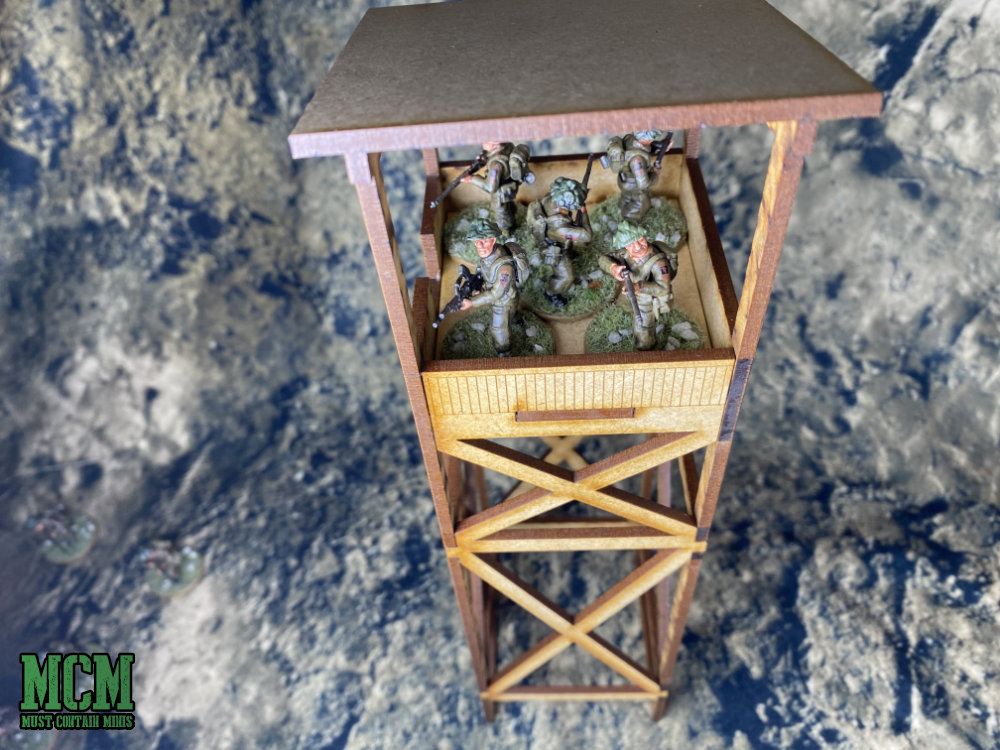 On the top level of the tower, you can fit five 28mm miniatures on 25mm round bases. The Bolt Action Miniatures look pretty good up there.
I typically don't like mentioning price in my reviews. What one person finds affordable, another finds expensive and vice versa too. This 28mm Guard Tower comes in at $18.15. I will leave it to you to decide what that price point means to you.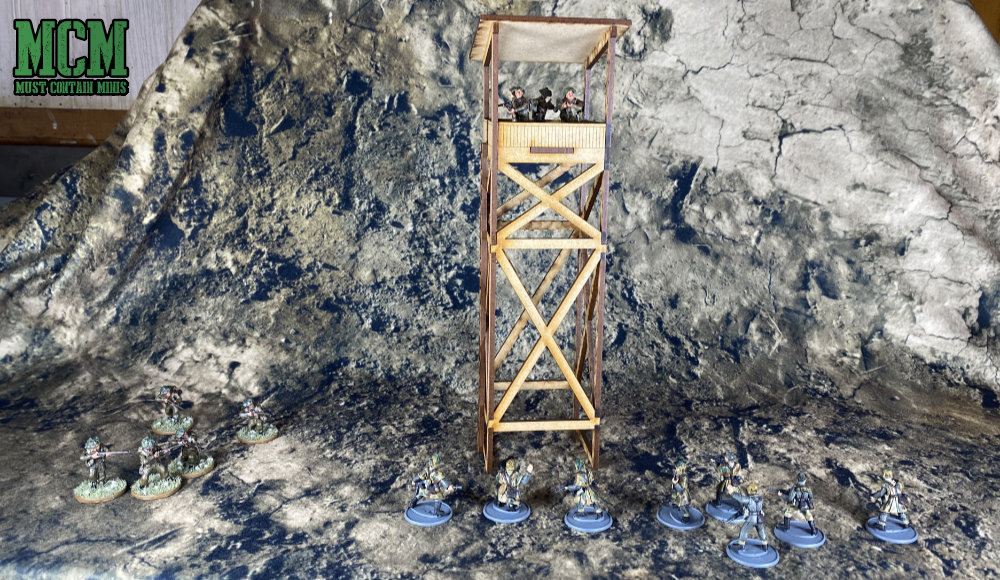 For now, this is where my build ends. When the snow disappears and Spring or Summer arrive, I plan to take it outside and hit it with some spray paint.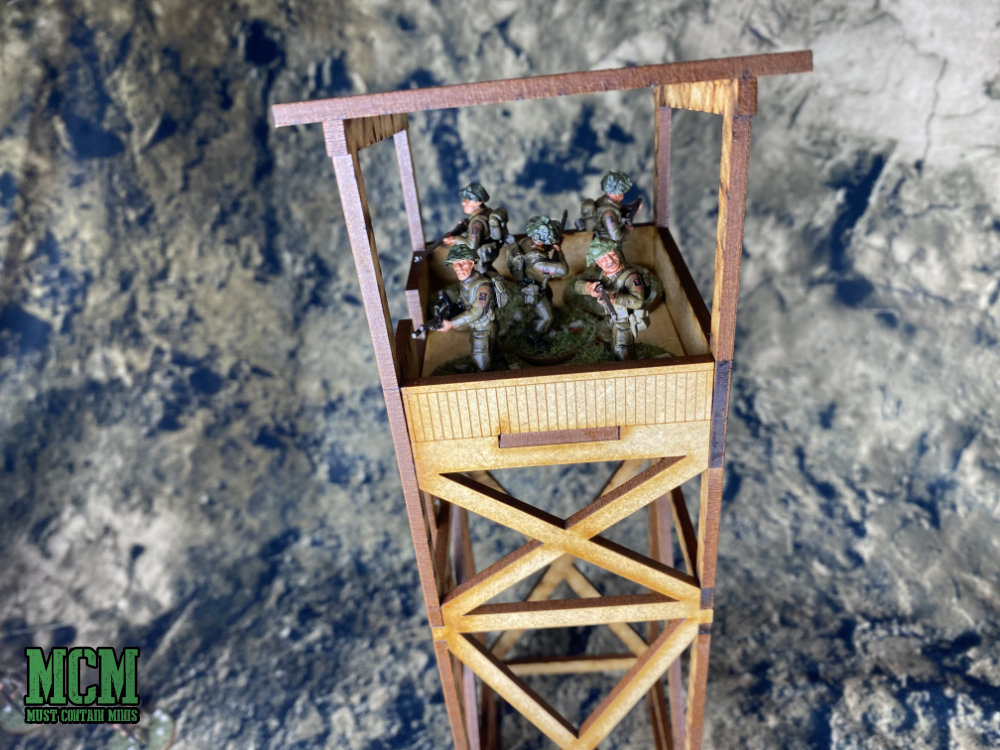 The YouTube Review
A version of this review is now on YouTube too. The video is below.
Wrapping it up…
Special thanks goes out again to GameCraft Miniatures for sending me this piece of terrain for my 28mm Guard Tower Review. Overall, this is a really cool kit and I am happy to have been given an opportunity to look at it.
It goes together extremely easily and gives your miniatures a good look over the battlefield.
Before wrapping up, I want to let you know that the gaming mat in the background is by Cigar Box Battle Mats. I really love their gaming mats and you can purchase them direct from Cigar Box Battle, through GameCraft Miniatures and through some other resellers too.
Thanks also goes out to you, my reader, for checking out this review with me.
Until next time, Happy Gaming Everyone!!!