In this Monster Scenery Terrain Review, I take a look at the Bridges & Barricades Set by Monster Fight Club. Of the pieces of terrain that they sent me for review, this one is one that I highly anticipated. This kit packs in a lot of versatility.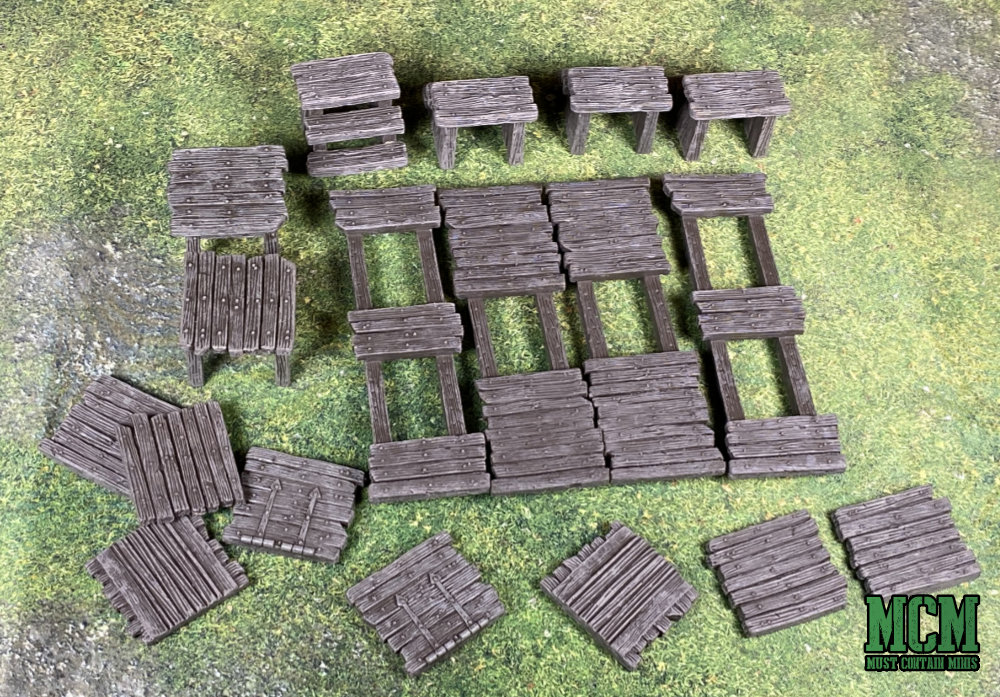 It actually comes as a number of component pieces that you can use to build your own set of bridges or barricades. Later in in this review, you will see how you can even combine this terrain set with the other Monster Scenery to create even more involved tabletop setups.
Now, let's get into it.
Disclaimer: Monster Fight Club sent me this terrain piece for review. While I accept review products, I am in no other way compensated for my posts and reserve the right to give positive and negative reviews.
For those who prefer to watch reviews instead of read them, I have a Video Review on YouTube and I also embedded it at the end of this article.
Opening the Box
One thing (among many) that Monster Fight Club gets right is packaging. Their product just looks extremely visually appealing on the shelf. Check this box out.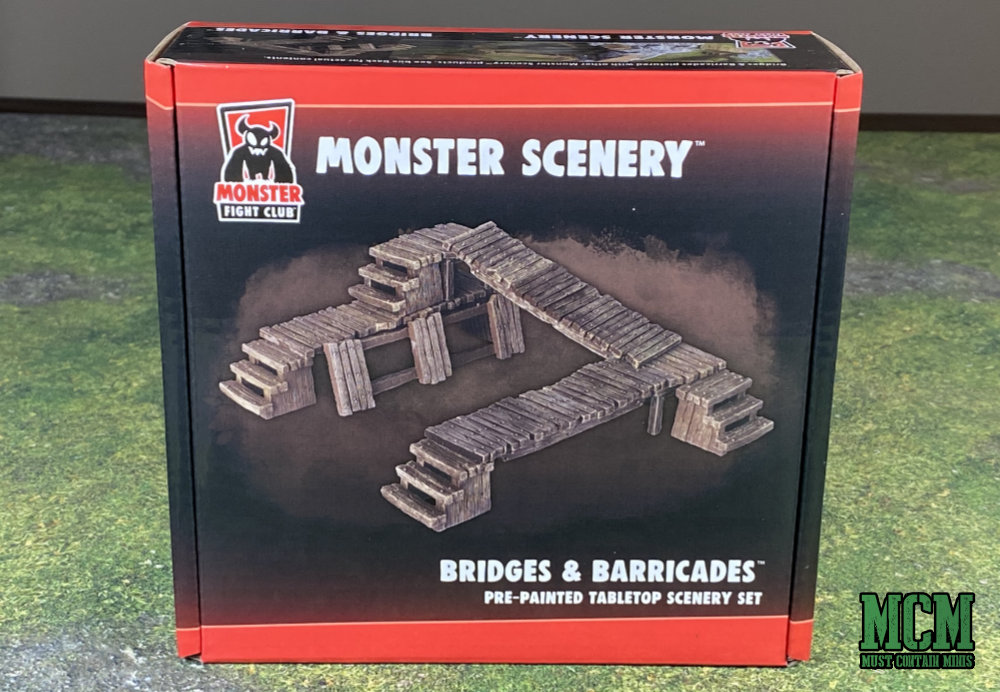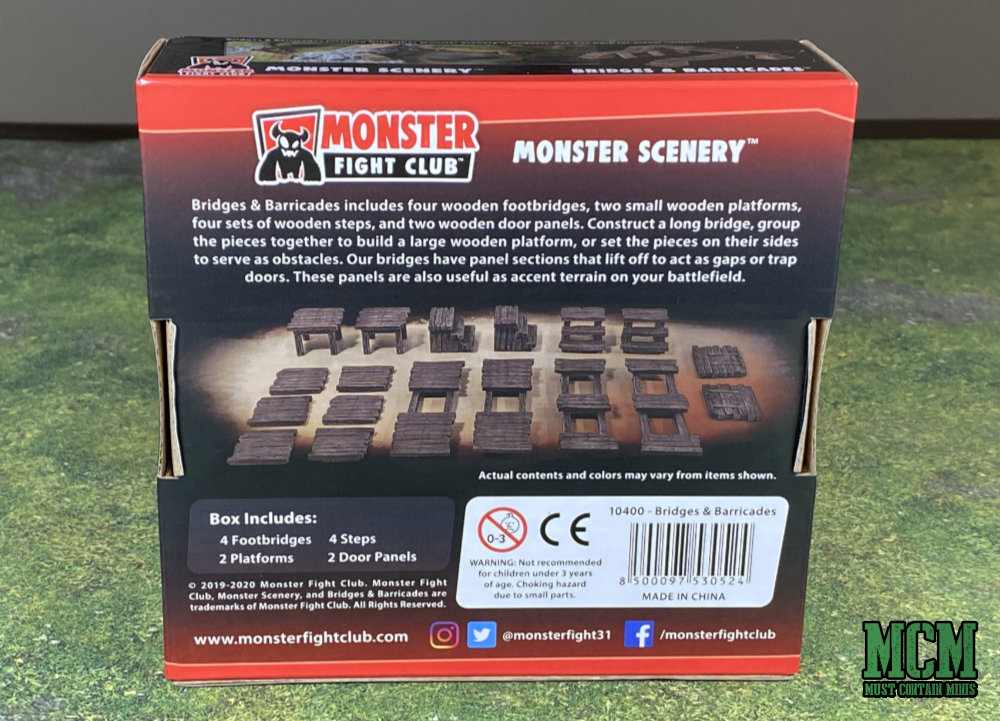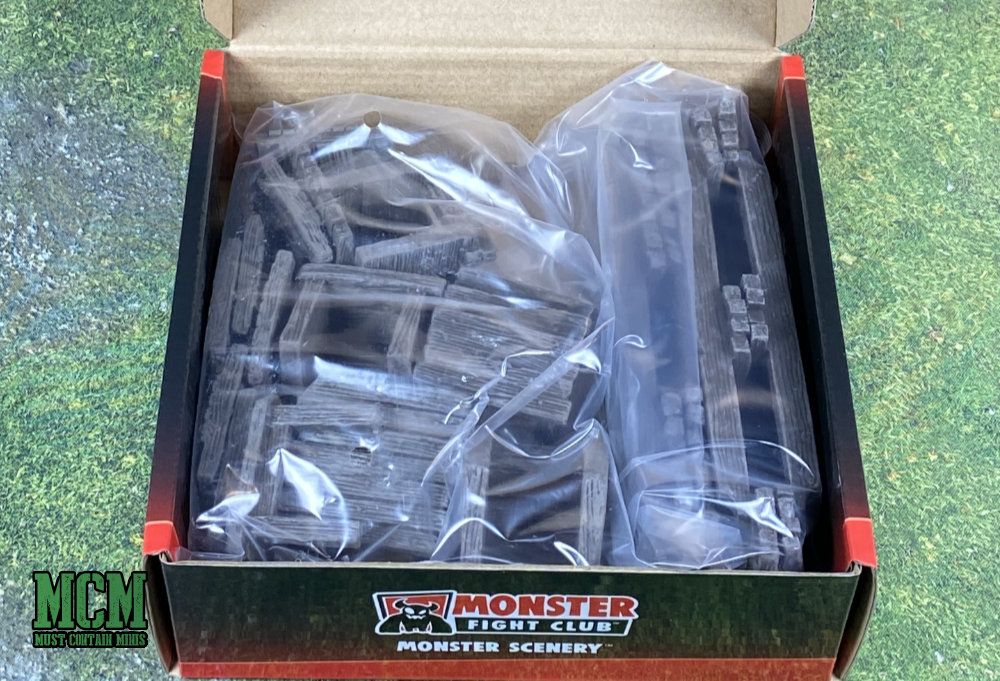 Next, let's take a closer look at what we can build with this product.
Building with the Components in the Box
In the box there are a lot of pieces. I found assembling them together extremely intuitive. The stairs and platforms can go anywhere and then the bridges just fit over top. You can see the bottom design of the bridge in the picture below.

Using only the kit, I made the following setups to experiment around.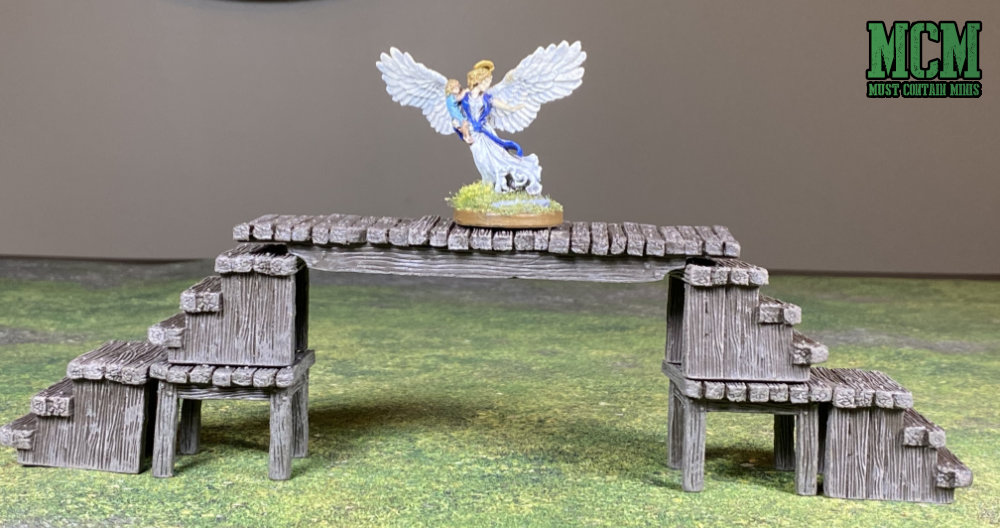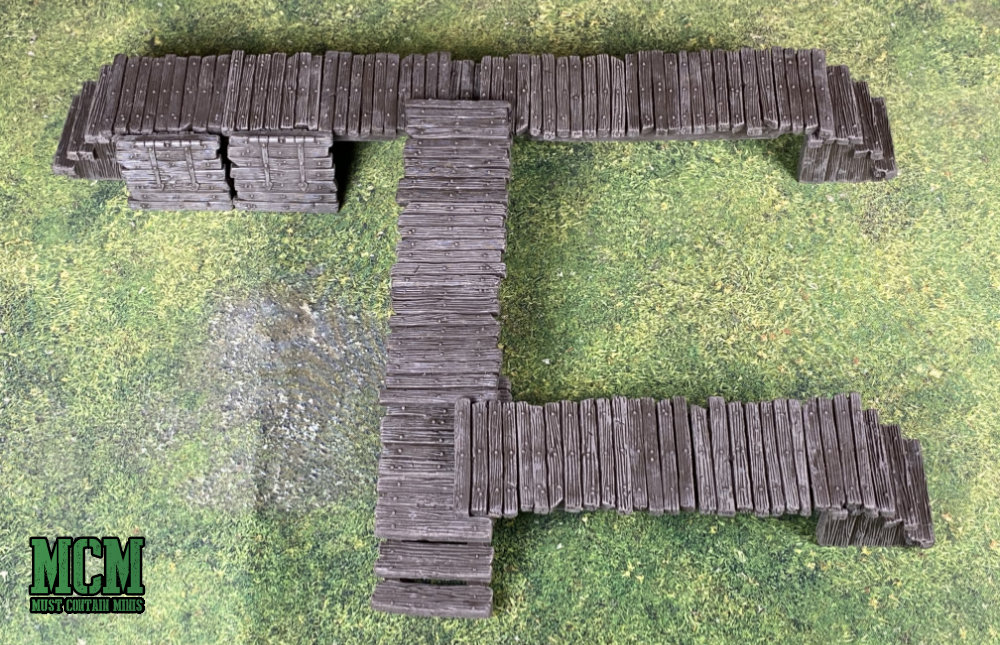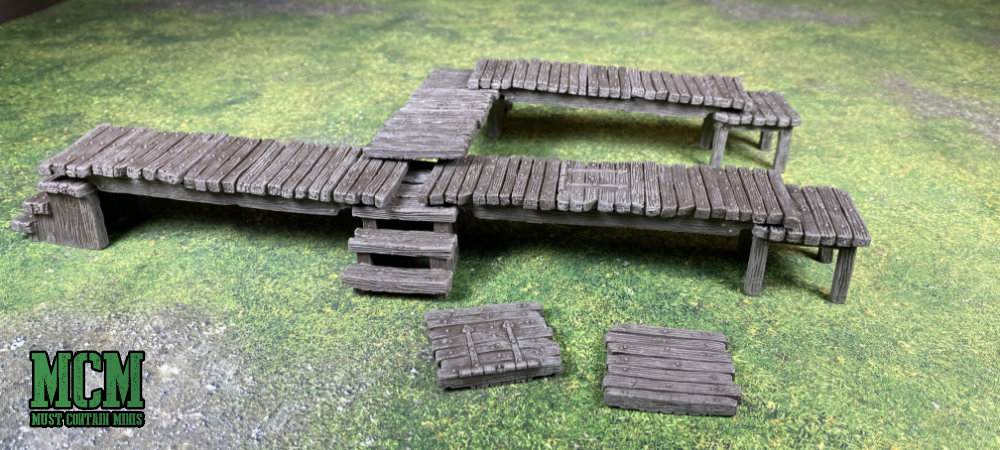 Monster Fight Club built these kits so that they work well on their own, and so that they also integrate into their other terrain products too.
Combining the Monster Scenery Rock Hills with the Bridges & Barricades Set
Because Monster Fight Club built the Bridges and Barricades terrain set to work with their other terrain products, I gave it a try. It works great! Here I combined the Bridges and Barricades set with the Rock Hills set.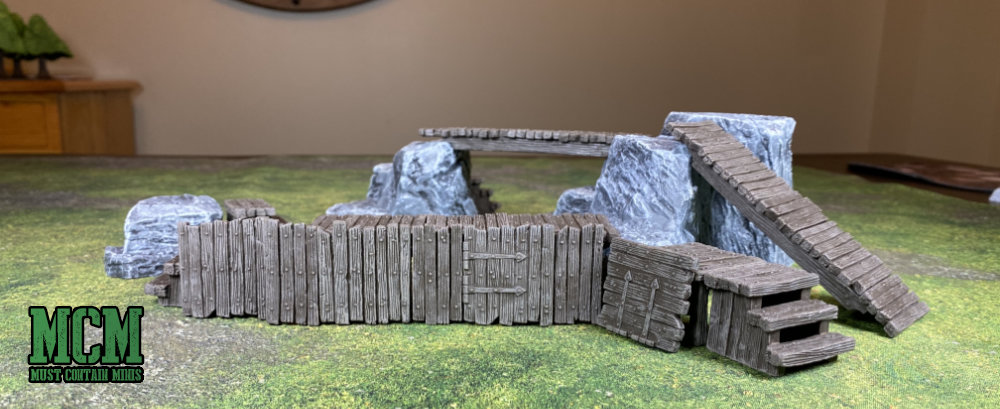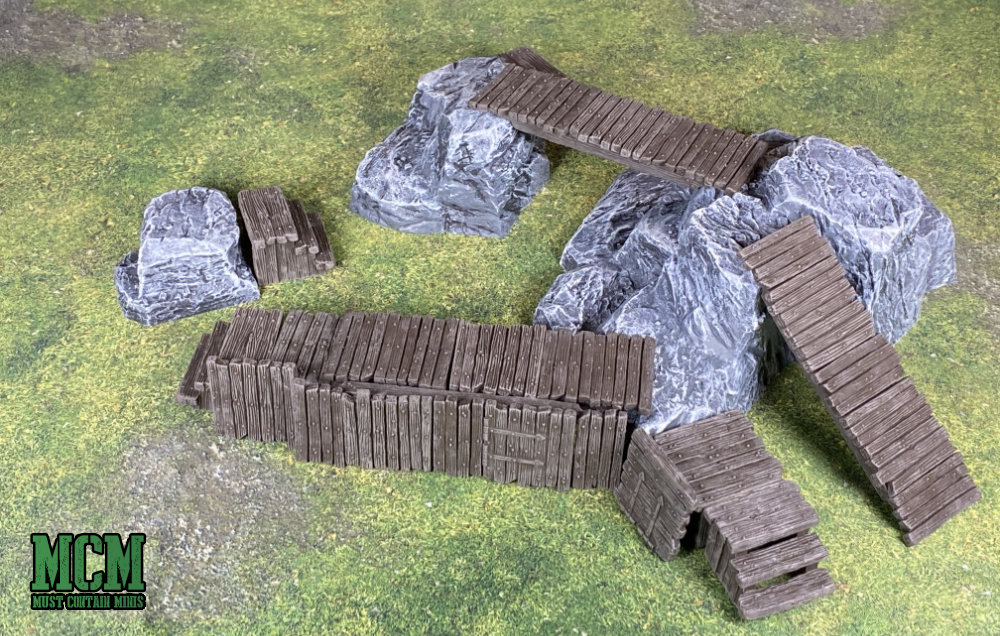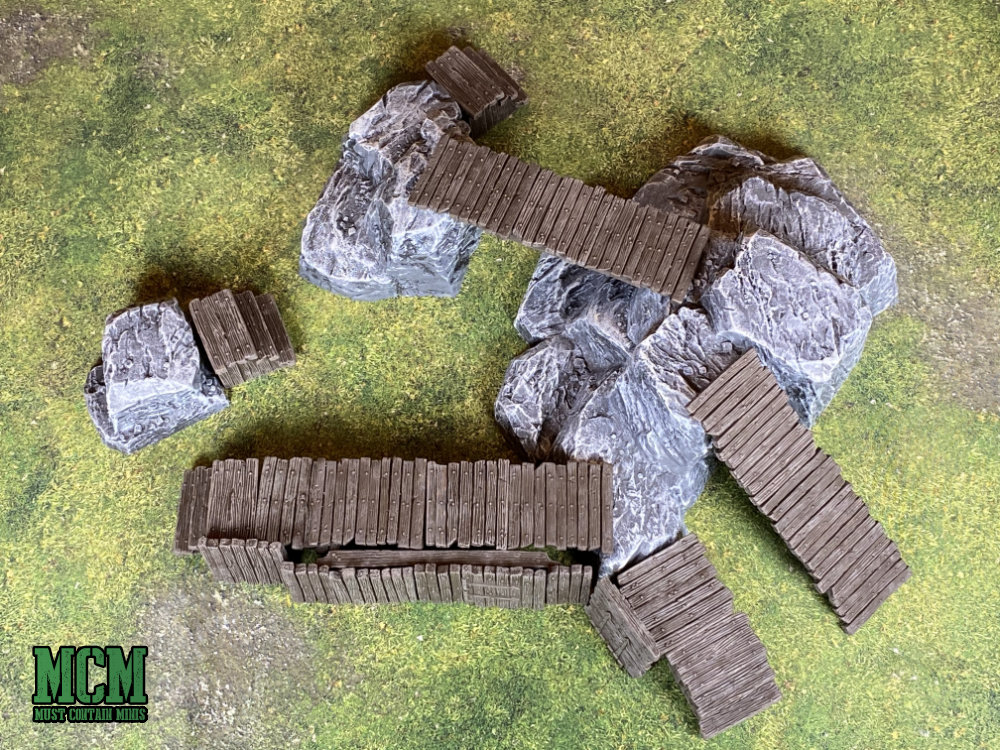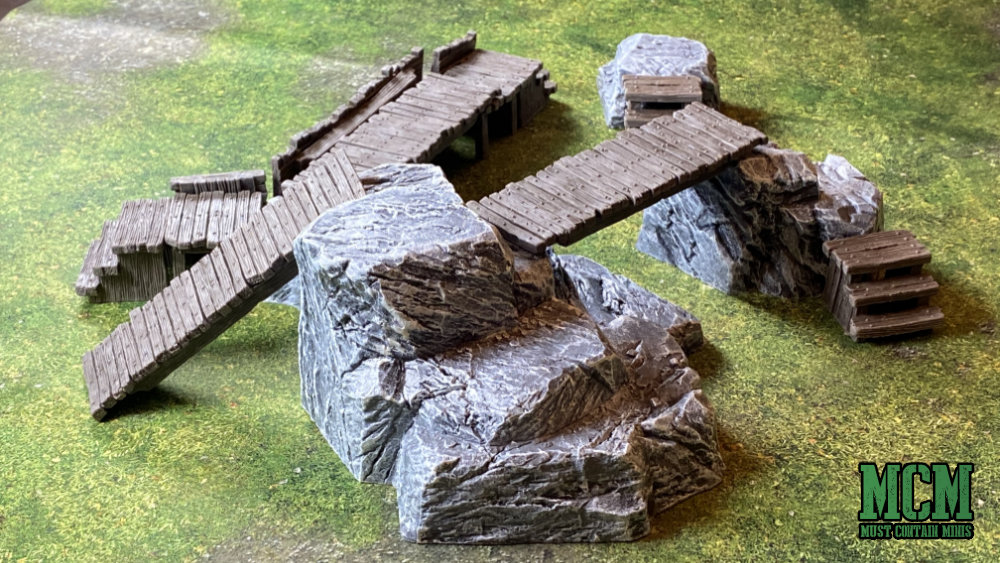 Working with this kit was a lot of fun. The sets integrate together really well. Now, let's take a look at a few scale comparison images.
Monster Scenery Terrain Review – Scale Comparison
So for this review, I took pictures of the terrain with 28mm Frostgrave and Bolt Action miniatures. I took a picture of a "Sigmarine" alongside the terrain too.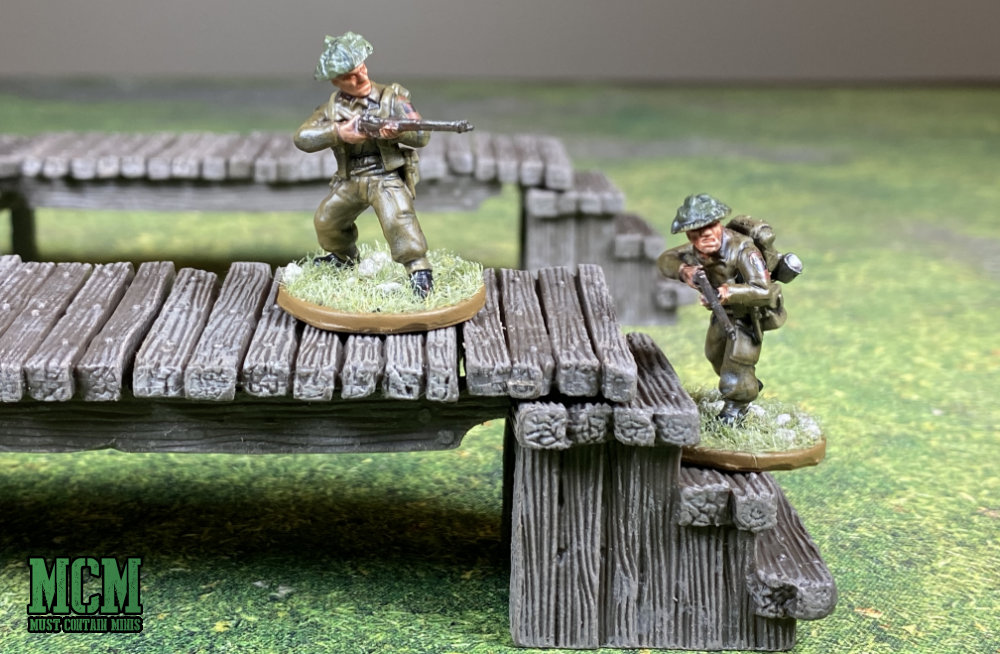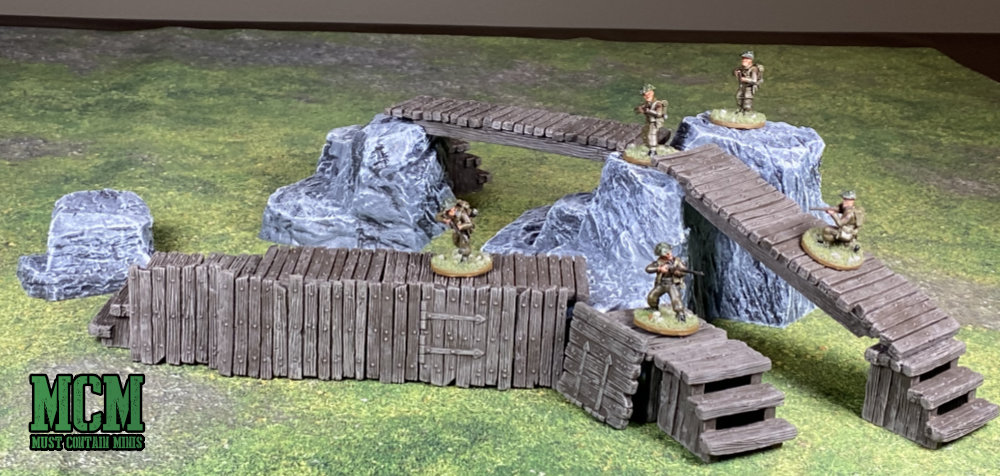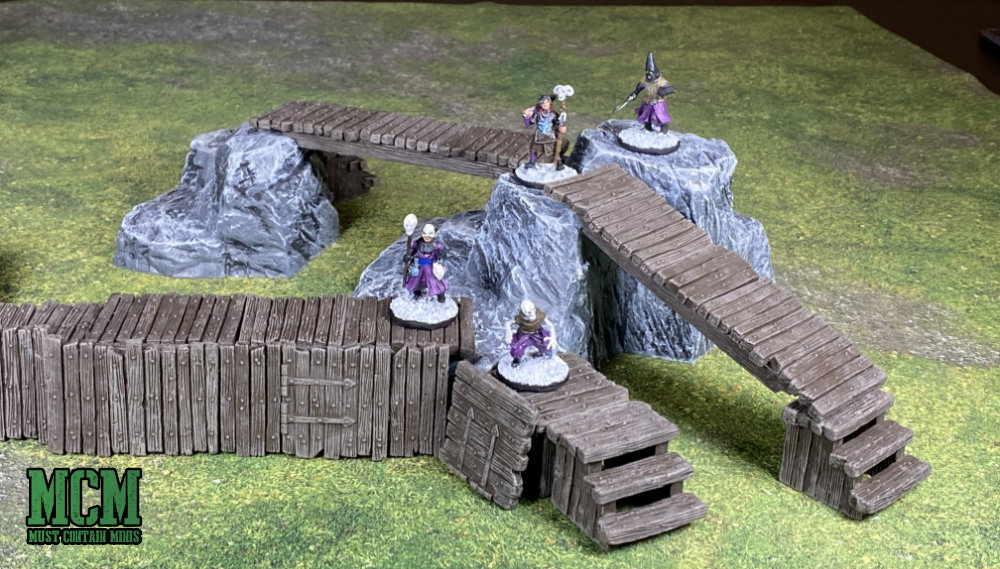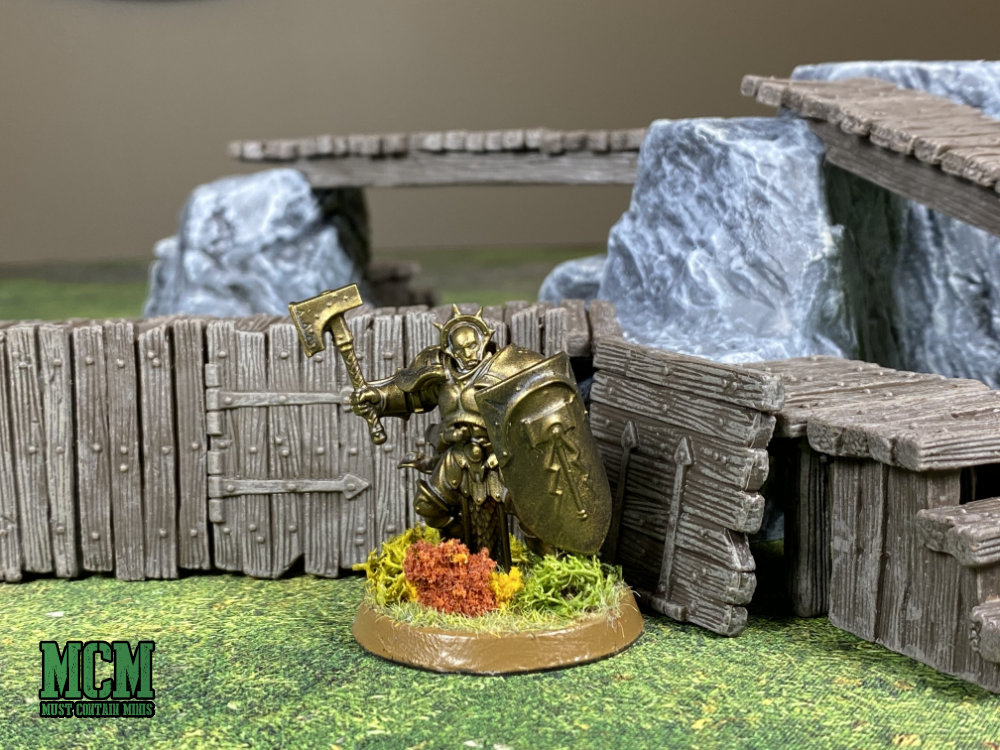 My Thoughts on the Product
This product is ready to go right out of the box. No painting required, and it is so simple to use. The pieces feel extremely durable and they even work together well with the other Monster Scenery terrain kits on the market.
If you have the budget and like the style, I recommend this product.
The YouTube Review
Below is my video review of this terrain set. It has a few more pictures than this article and I narrate the whole show to you. Please give it a watch too. If you like it, don't forget to subscribe to my YouTube channel.
Wrapping it up…
Overall, the terrain by Monster Fight Club is good to go right out of the box and is of high quality. I highly recommend the product so long as it fits your budget and your aesthetics.
Thank you for joining me in this Monster Scenery Terrain Review. If you want more, I have a whole section on this website dedicated to Monster Fight Club.
Until next time, Happy Gaming Everyone!!!