Today, I want to take a look at the starter sets by one of my favourite gaming companies… Warlord Games.
For those that don't know, Warlord Games is the company behind Bolt Action. I like this game so much, that I gave it an entire section of this website. For this post, I am looking only at two player boxed sets that can get you up and going directly out of the box. Warlord Games has enough of these products that I may very well miss some of them.
The company also produces a large number of games outside of Bolt Action. Many of these games, I have not tried yet, but if money were no object, I would own all of these starter sets. The purpose of this post is just to share what is available through Warlord Games and which of those games has my attention.  🙂
The images within this post are all from Warlord Games' Website. The estimated prices in this post are in American Dollars.  
Strontium Dog
Strontium Dog is the newest game released by Warlord Games and it certainly has my interest. This cool looking starter set comes with terrain, miniatures and rulebooks.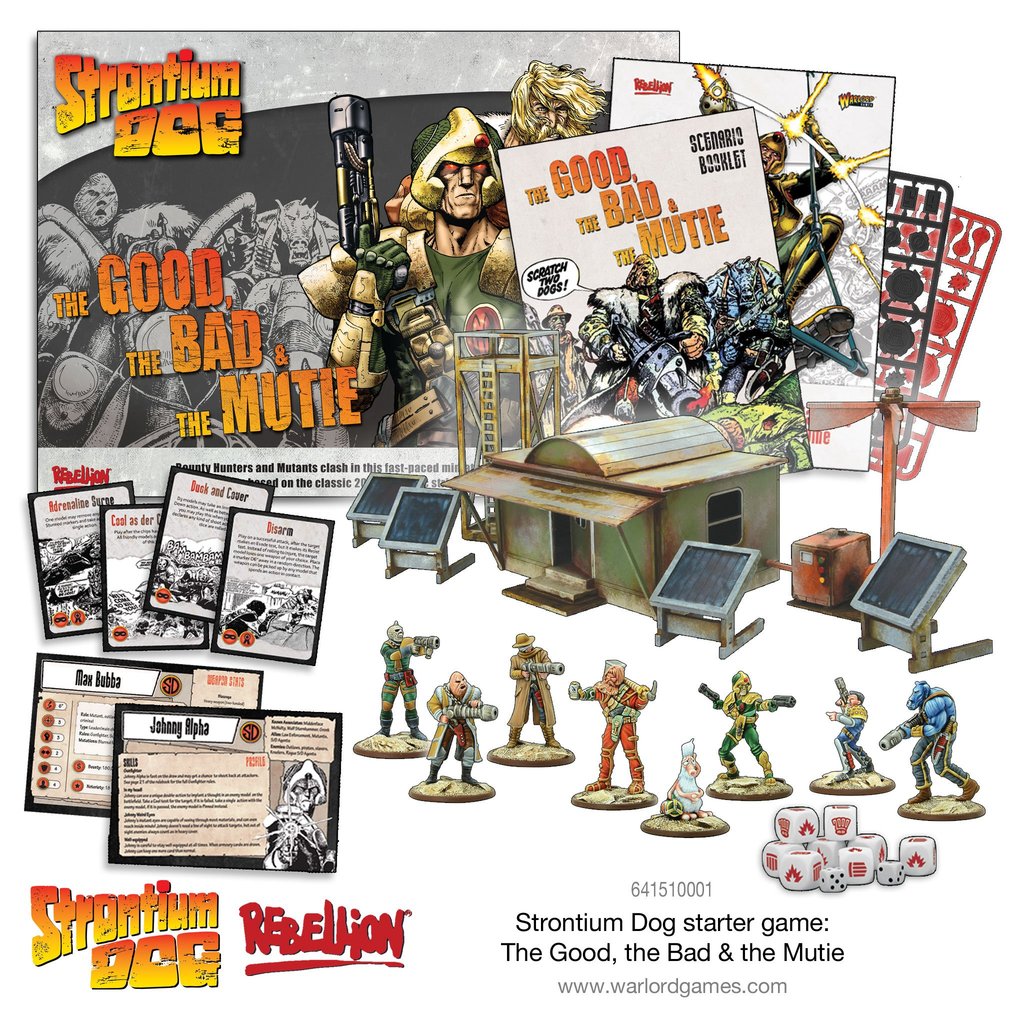 In this game, you build a gang of outlaws, criminals or bounty hunters and compete against each other in a number of skirmishes. This one is on my wish list and runs for $60.
Test of Honour
This one came out a while ago, but has proved popular in my area. I have not bought into it yet myself, but it is also on my wish list. Being that a number of my friends have this game and one of my favourite gaming stores is well stocked with it, I would not be surprised if you see posts about this game in the future.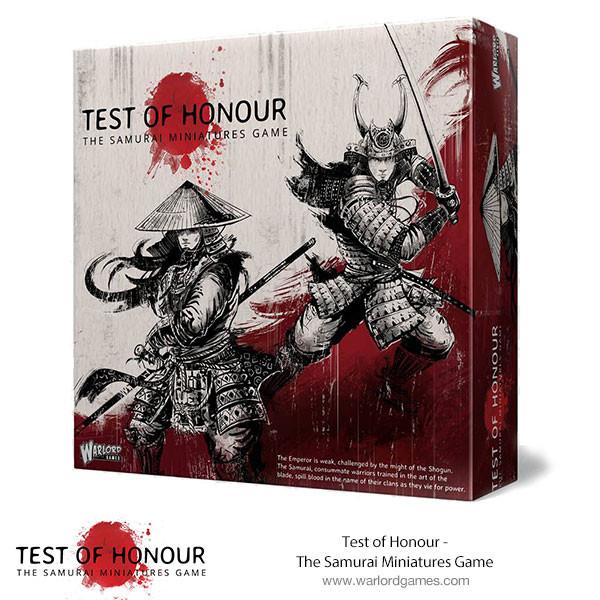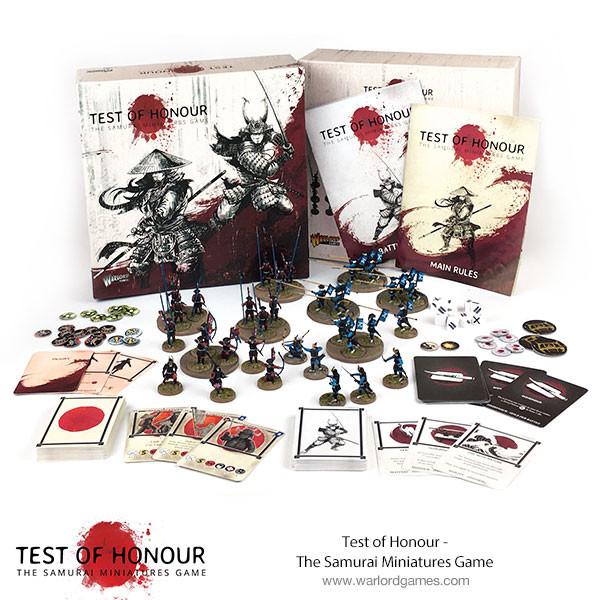 In this game, you build up your force of Samurais and this box goes for $50.
Blood Red Skies
Blood Red Skies seems to be one of the new "Hotness" games for WW2.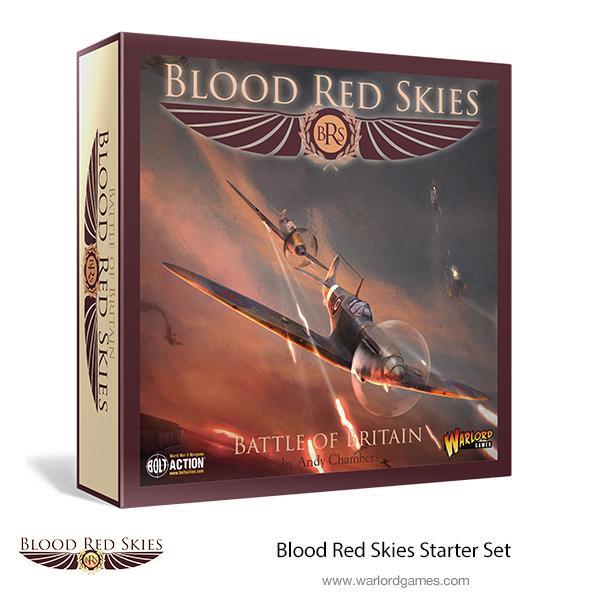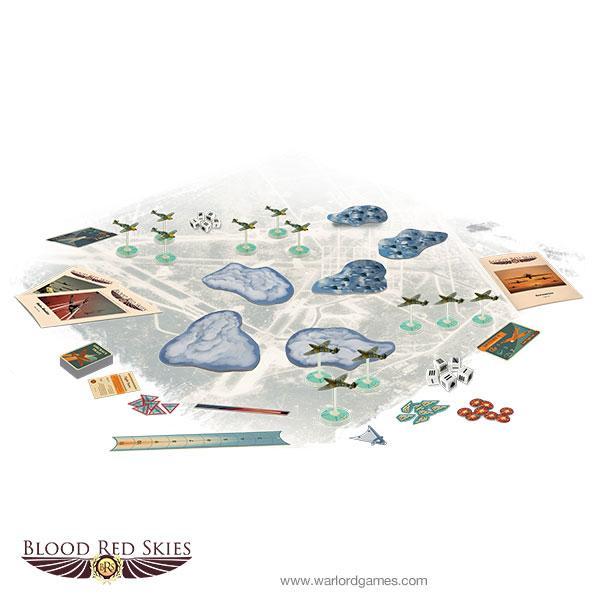 This game has a good following online and it seems pretty cool. I was on the fence about this one, but the fact that they added bombers that your fighters can escort in wave 2 peaks my interest. The fact that the game is set in WW2 also adds to my interest in the game.
Project Z
This is a game that I missed but thought about buying simply for the miniatures. You play the part of a group of survivors and are just trying to carry on in a world full of Zombies.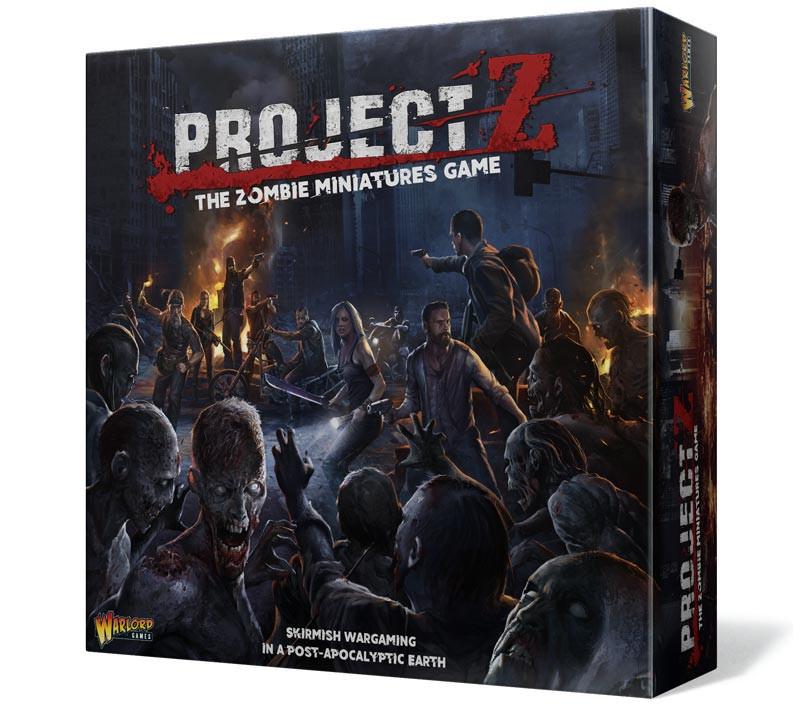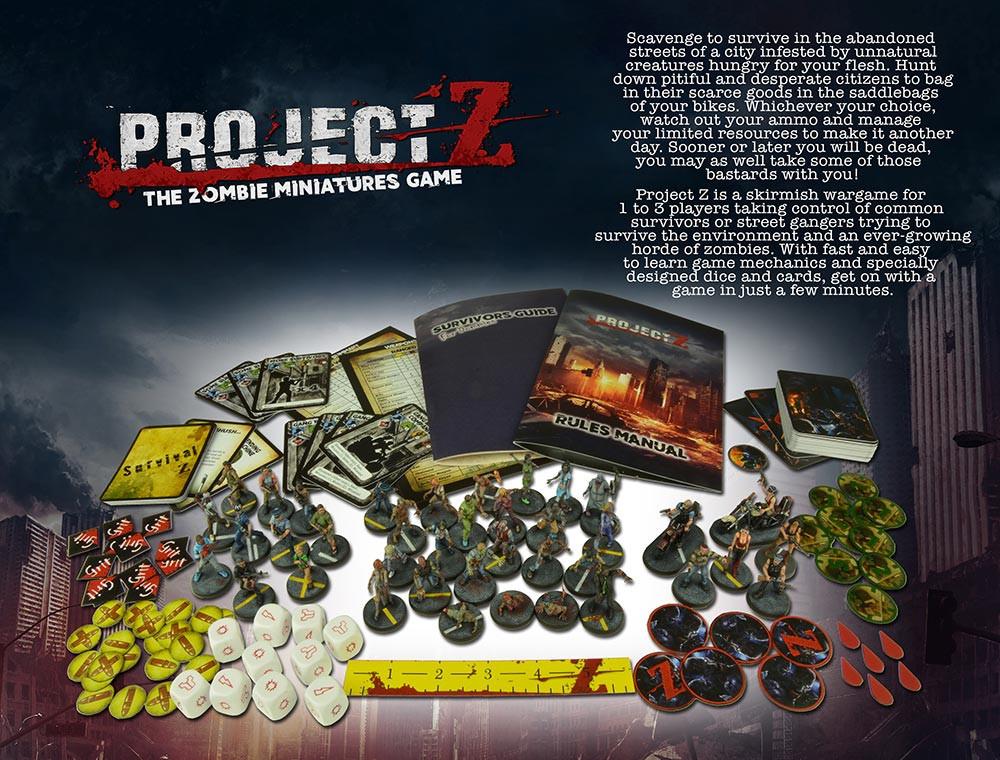 Beyond the Gates of Antares
Beyond the Gates of Antares is a game that has captured my interest since its first releases. The original starter set comes with an army of 33 miniatures against an army of 6 war machines. The fact that they can sell this as a somewhat balanced game I find captivating. This starter set sells for $112.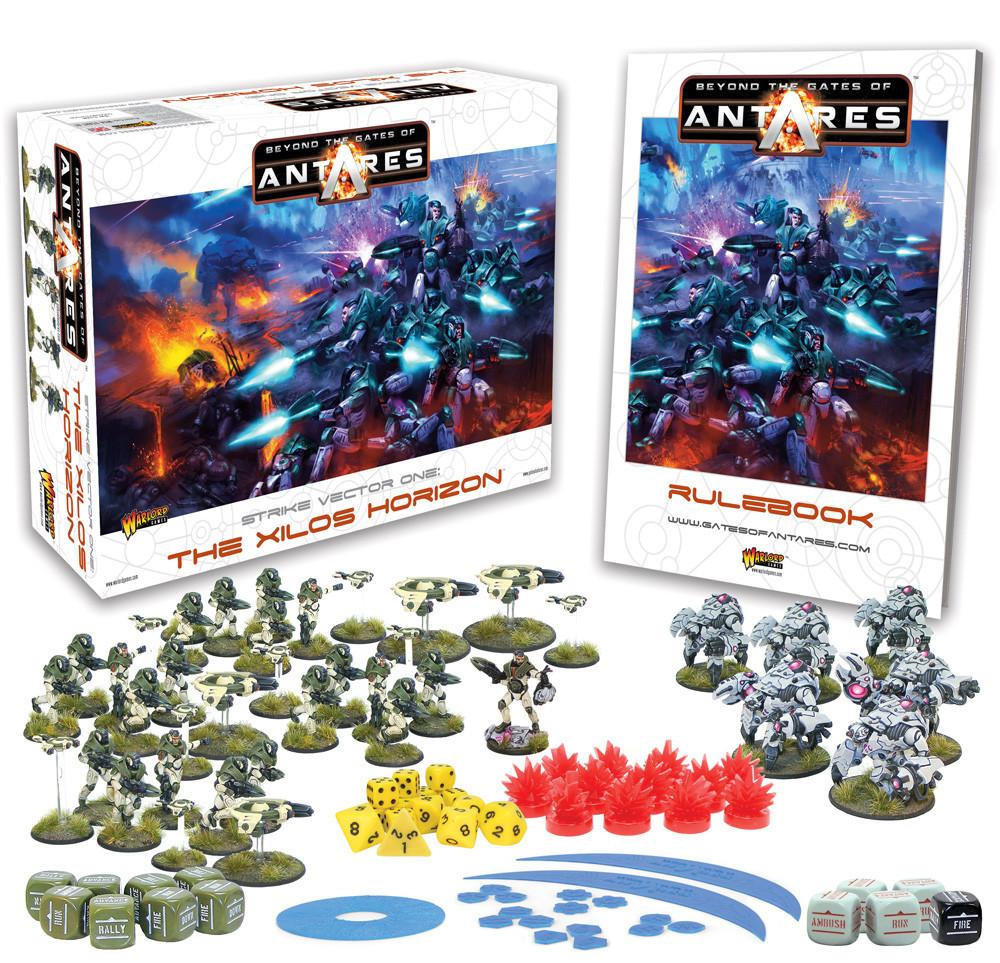 33 versus 6. Seems fair to me. 🙂  Later, a second starter set was released for the game. This one costs just $50 and contains one of the same factions as in the original starter (The Xilos Horizon).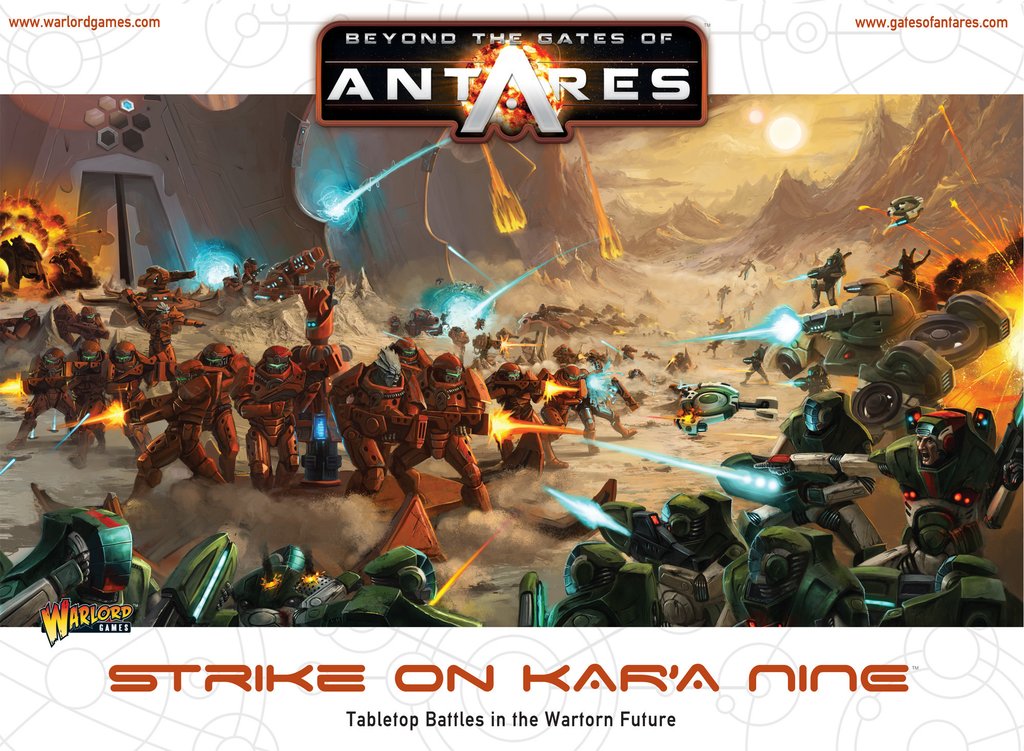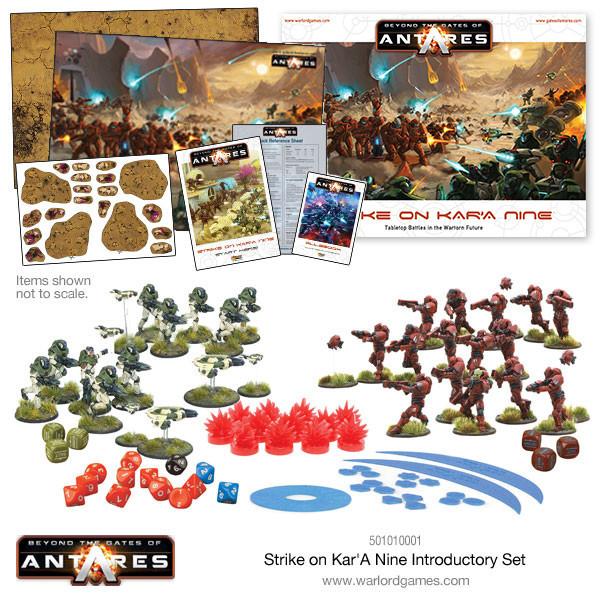 While Beyond the Gates of Antares captures my interest, it has not taken off in my area. It certainly looks cool though, and it will be a game that I will keep my eye on for future updates.
Black Powder
The game of Black Powder is not set in my preferred gaming era. That said, I know a lot of players that love gaming during this period of time and there is even a community of people in my area that play this game. In fact, one of my friends owns a big starter set for this game – so who knows, maybe you will see some coverage of this game on my website in the future.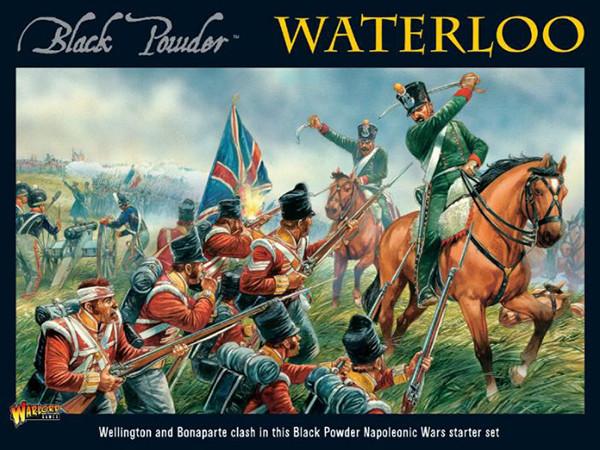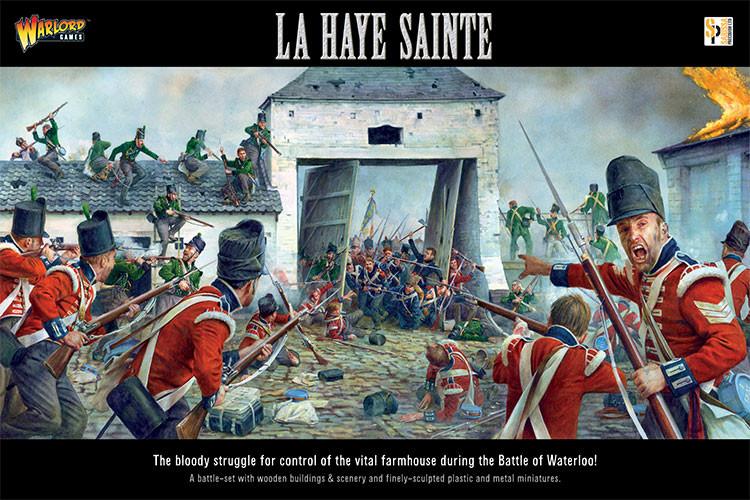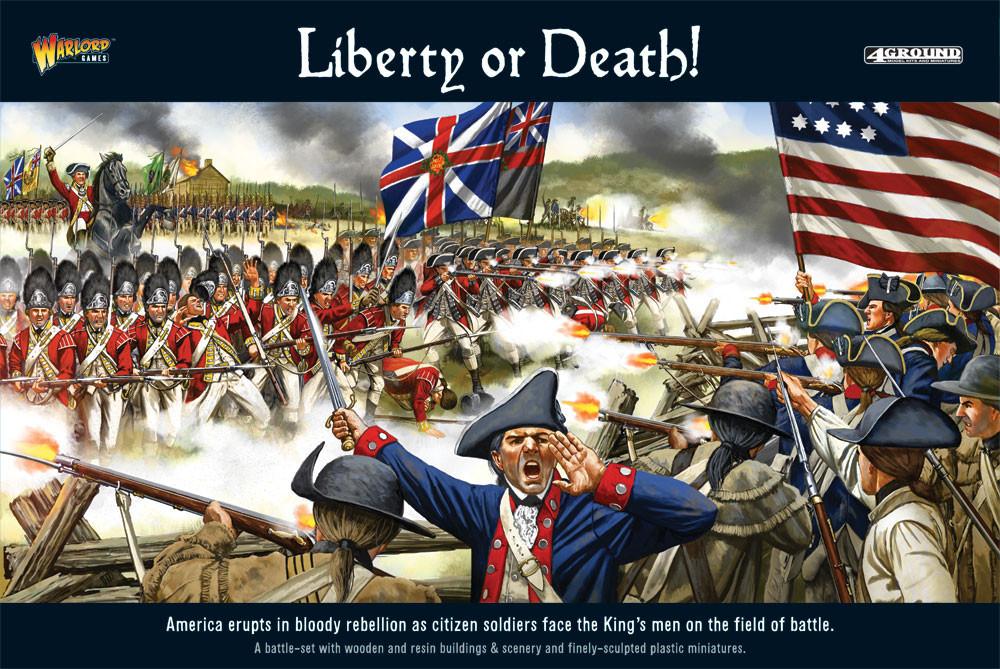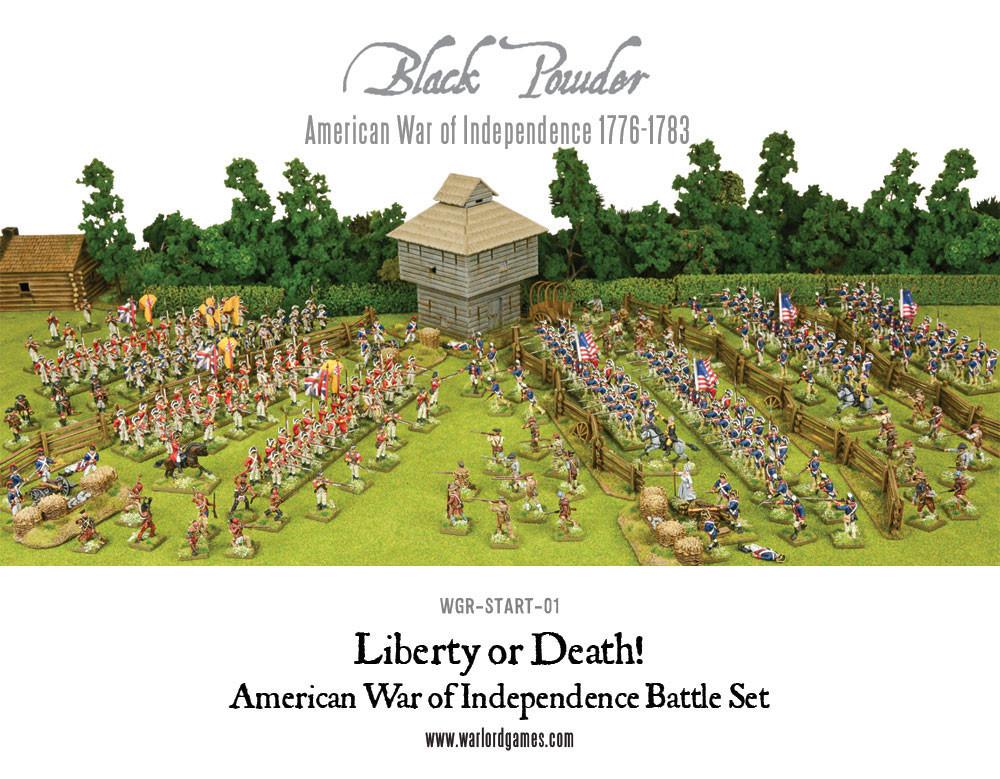 I believe that the last two battle sets above don't come with rules, so you may have to buy those separate. That said, they do come with two full forces for your gaming table.
Pike & Shotte
Now this is a genre I like. I once had a Warlord Games Pike & Shotte [amazon_textlink asin='B0036OSYA0′ text='Battalia starter army' template='ProductLink' store='mustcontainmi-20′ marketplace='US' link_id='72a5c41f-8b0a-11e8-aa55-cf7a4398e353′] but I sold it to get into another game. To be honest, I miss that starter army. For those interested in getting in on Pike & Shotte, Warlord Games has a Starter Set for that too. This one sells for $112.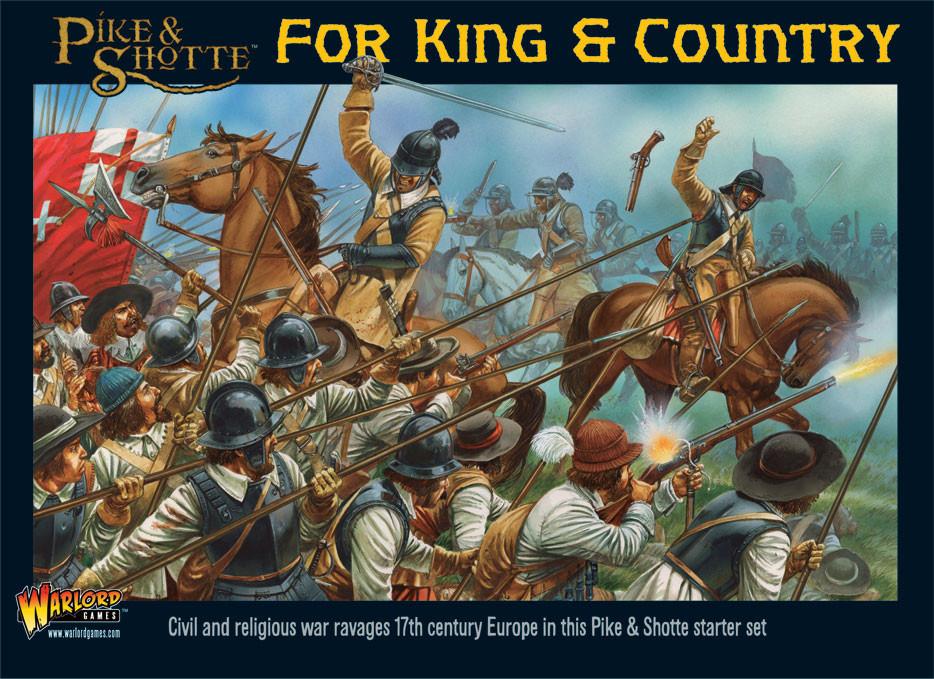 This starter set is also on my wish list.
Hail Caesar
This is another one of those games that has been on my wish list for a long time but I have not yet tried. It looks cool to me and the rules cover a large period of history.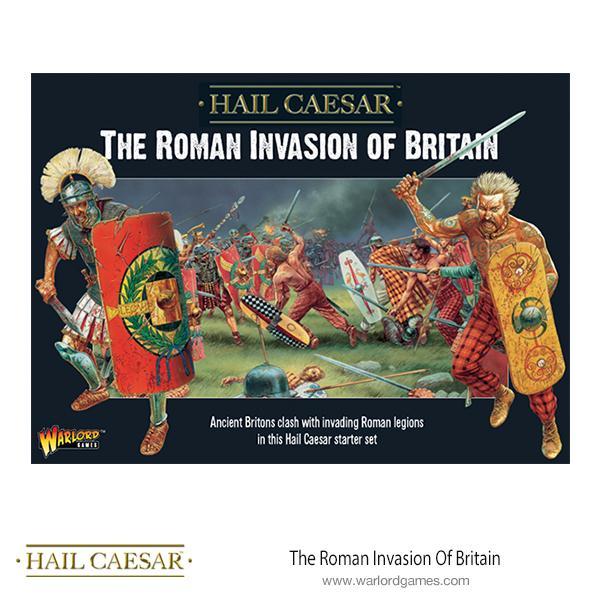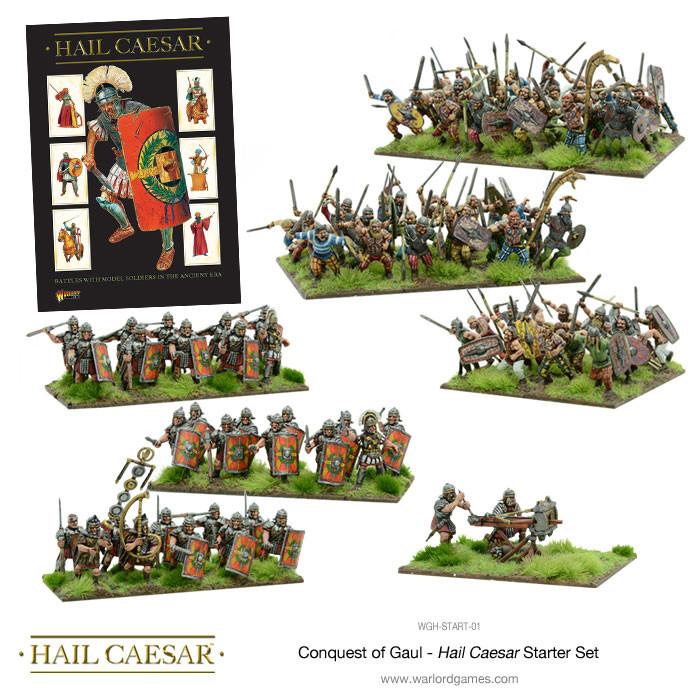 Bolt Action
This game is the near and dear to my heart. I currently own three armies for it and am constantly looking for more. Below are some of the starter sets that you can get for two players.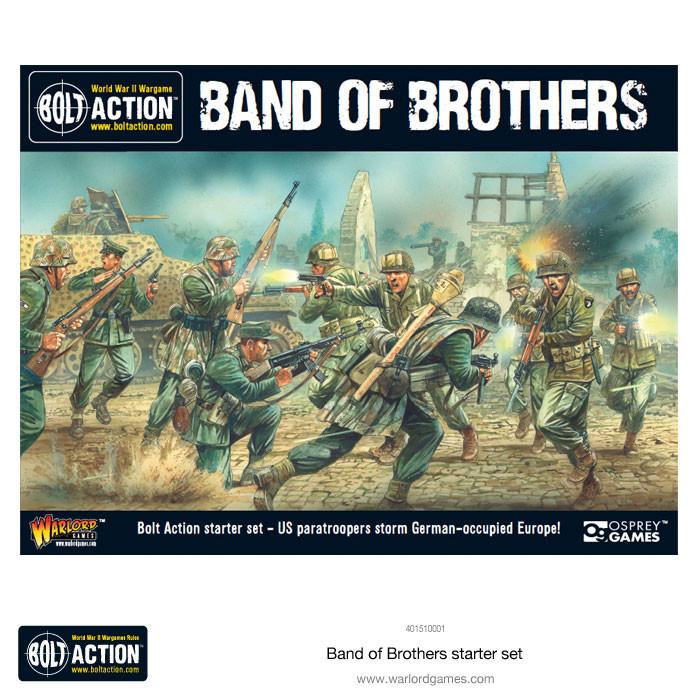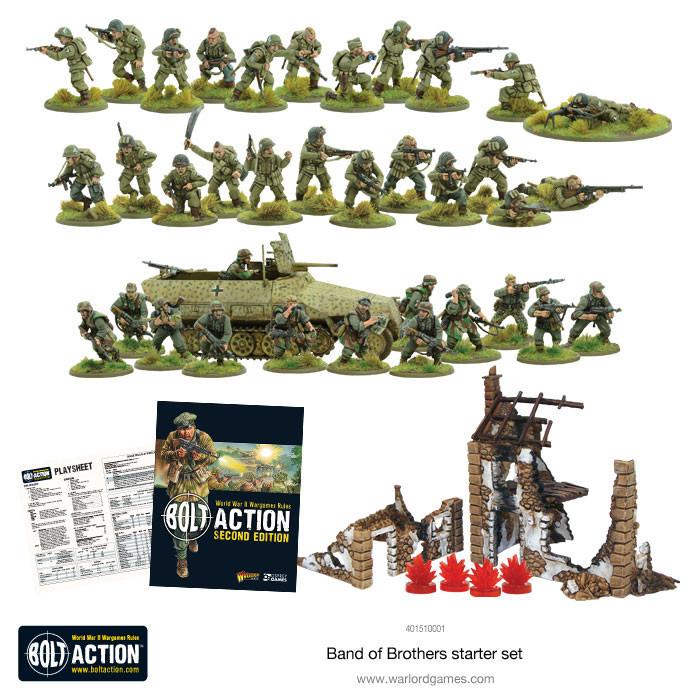 Larger two player sets are also available. Check out these two options. A buddy of mine actually bought Pegasus Bridge. I can't wait to see that one on the table!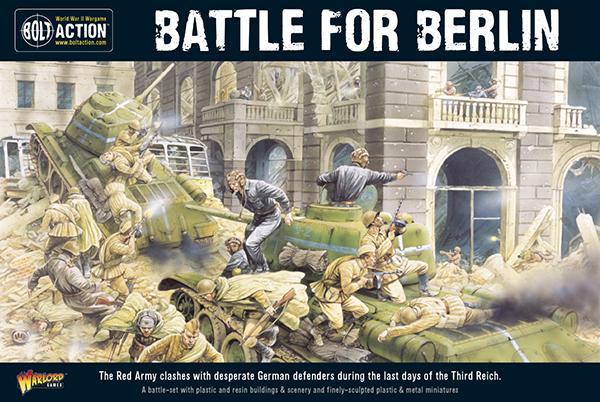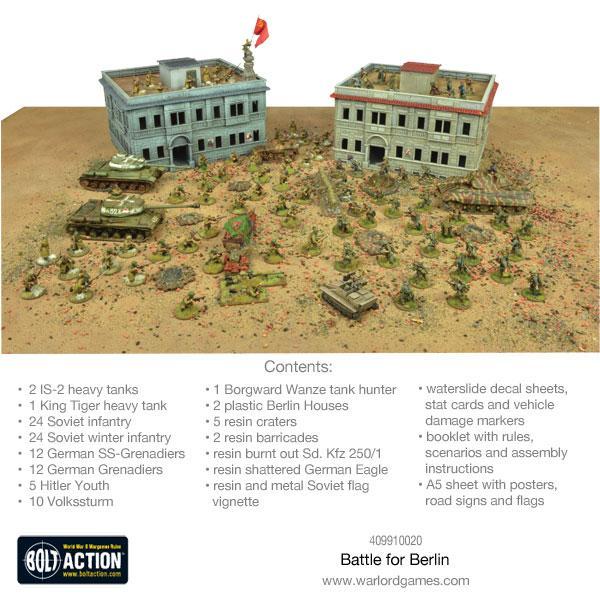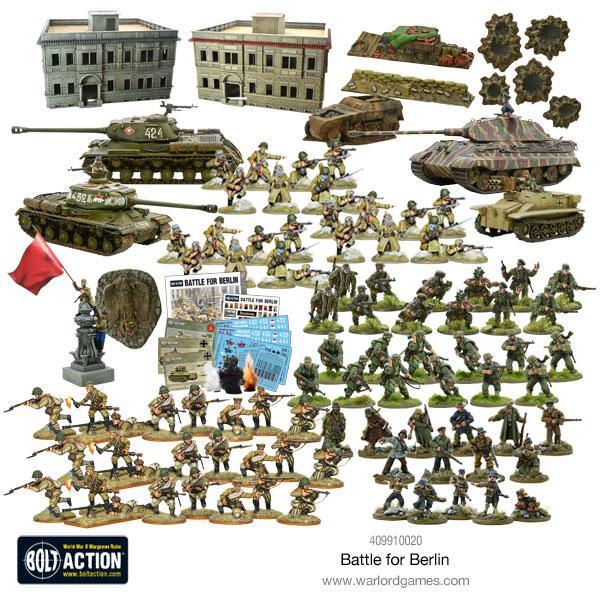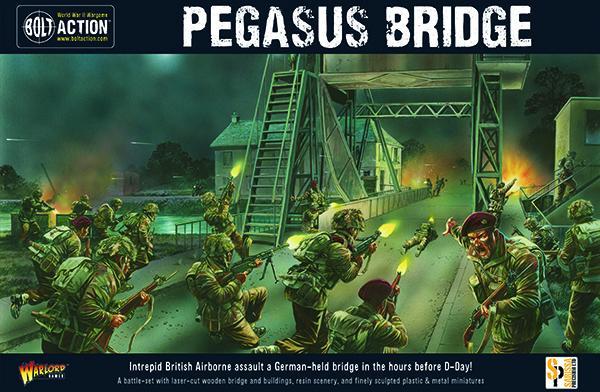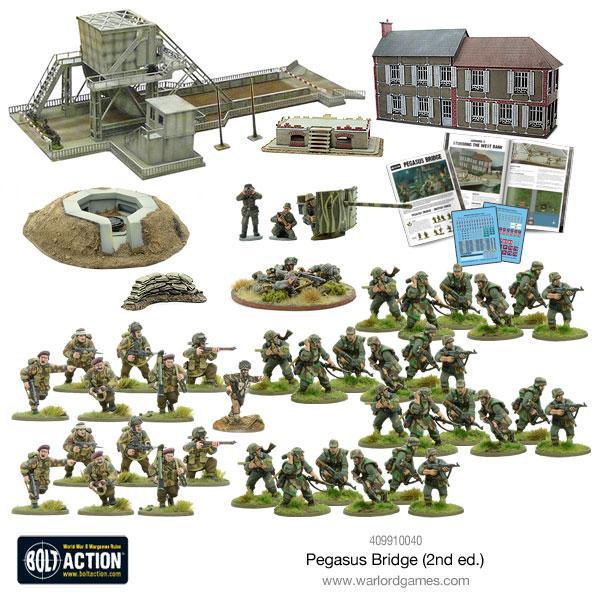 Wrapping it up…
Personally, I really like starter sets. I like the value that they deliver and the fact that you generally get both miniatures and rules in them.
What games are on your wish list? My list includes Strontium Dog, For King and Country, Blood Red Skies, Test of Honour, and The Xilos Horizon (Beyond the Gates of Antares). Of course, I would take a look at whatever comes my way and we may end up taking a look at the Black Powder games simply because of what my friends enjoy.
Hopefully you liked this quick look at the starter sets by Warlord Games. They have a lot of them. If you see one you like, why not try it out.  🙂
Until next time, Happy Gaming Everyone!!!
[amazon_link asins='B01LYTW70N,B077365CMY,B077Z39WMB' template='ProductCarousel' store='mustcontainmi-20′ marketplace='US' link_id='0e5371c8-8bd3-11e8-9f34-07f9dc548eb9′]
[amazon_link asins='B07B6CTDRD,B00HCGFO8S,B0036OSYA0′ template='ProductCarousel' store='mustcontainmi-20′ marketplace='US' link_id='6bf5ef68-8bd3-11e8-8752-995d92e7d385′]
[amazon_link asins='B01JAJUKCE,B00OZOV1EG,B01LVWP5OQ' template='ProductCarousel' store='mustcontainmi-20′ marketplace='US' link_id='21f2605a-8bd4-11e8-bbd0-415e63401f43′]
[amazon_link asins='B017T4EFXW,B01NCXZMVK,B01CGM2GAG' template='ProductCarousel' store='mustcontainmi-20′ marketplace='US' link_id='53b21efe-8bd4-11e8-bd7f-d5849360462c']
[amazon_link asins='B075FRKQYD,B06XV195J4,1911281410′ template='ProductCarousel' store='mustcontainmi-20′ marketplace='US' link_id='86848798-8bd4-11e8-86ef-6192e9e6e1d6′]