Today we are going to look at three Sd Kfz 7 Halftracks painted by Brenden. These minis are made by Battlefront Miniatures (Flames of War). For those wondering, they are 15mm miniatures.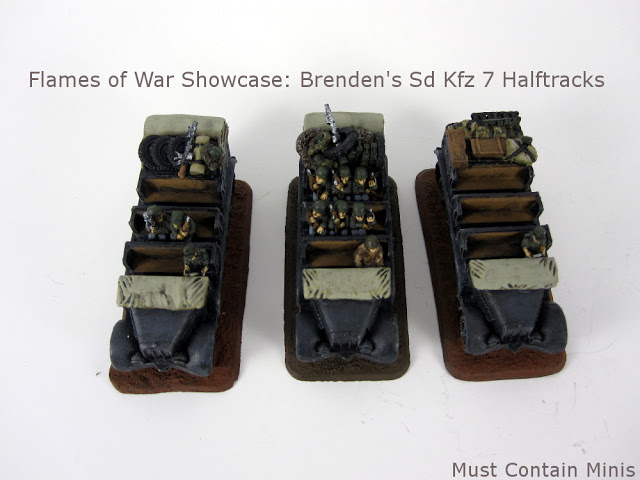 A showcase of some heavy transports – the German Sd Kfz 7 Halftracks.
These large halftracks find their use in hauling big equipment such as 88mm Flak Guns and 15cm Artillery Guns. The models themselves look great on the table top and I like all of the cargo and soldiers that Brenden loaded them up with.
Now, let's take a closer look at the miniatures.
The first one…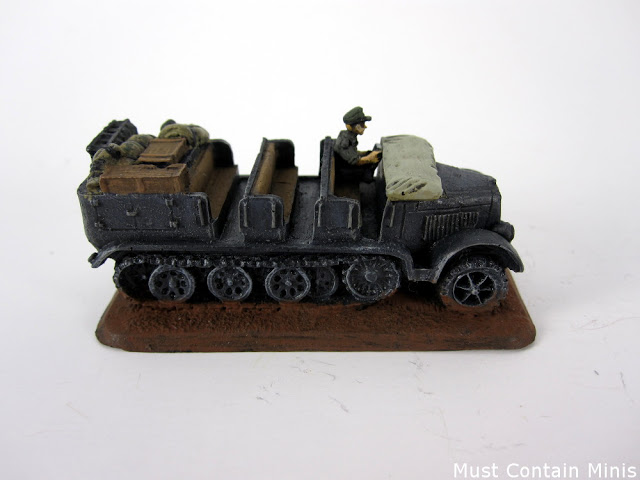 Lots of cargo to haul.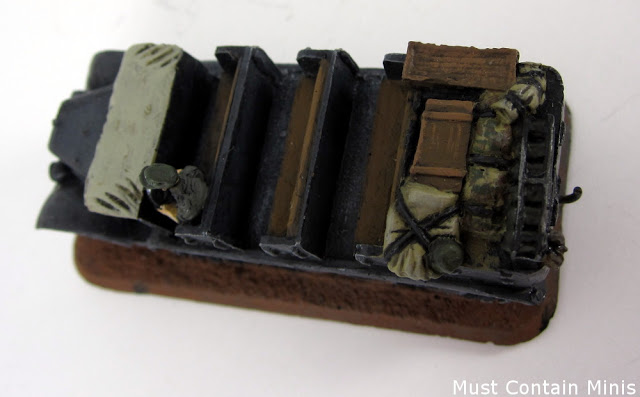 A view from the top.
The second one…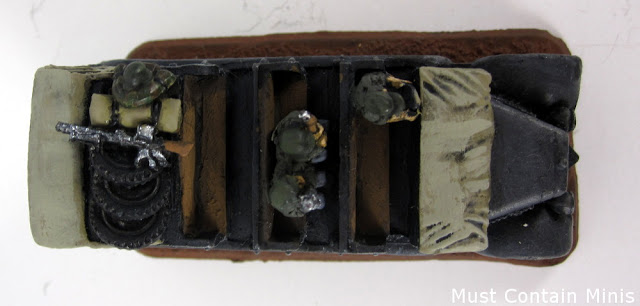 A couple of soldiers with some more cargo.
The third one…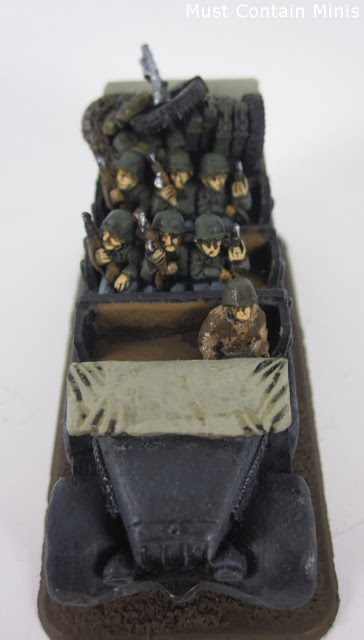 This is my favourite one of the group.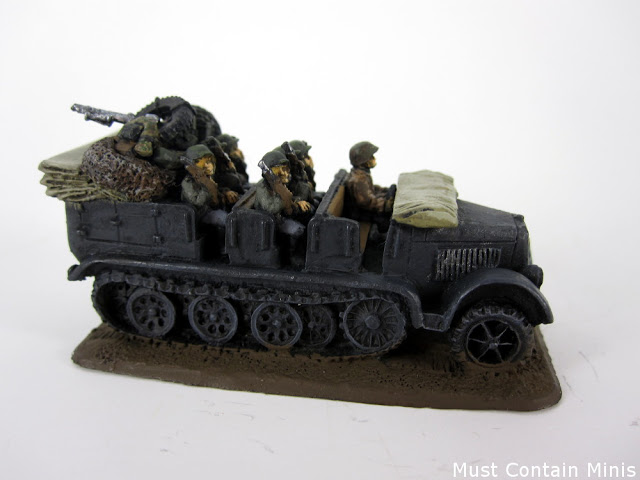 It looks great with all of those soldiers in it.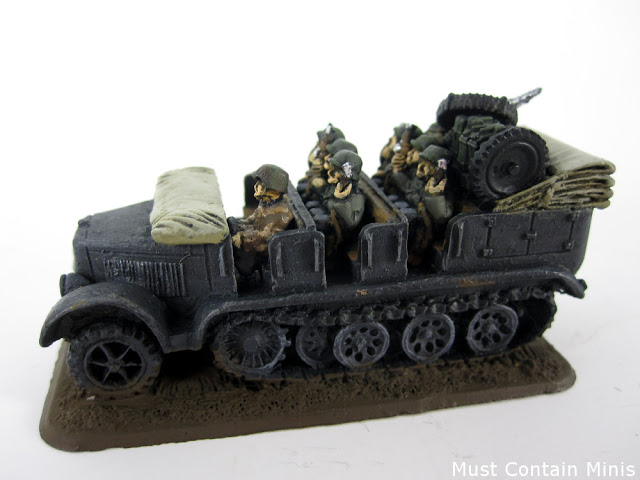 Lots of soldiers here ready to deploy in a moment's notice.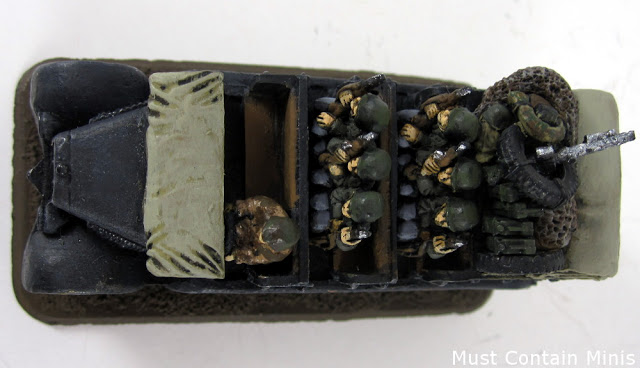 There are seven figures crammed into this vehicle. That is more figures than on a stand of infantry. Nice job Brenden!!!
I love the look of these miniatures and a special thanks goes out to Brenden for allowing me to photograph the models for Must Contain Minis.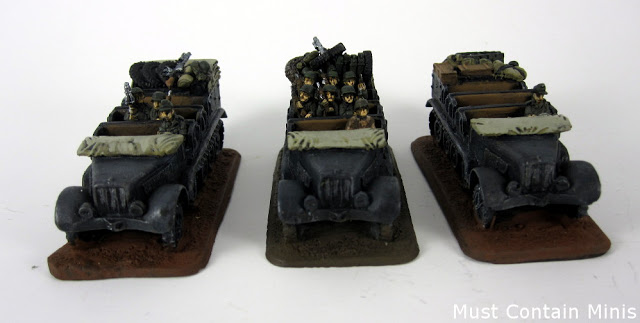 Three Sd Kfz 7 Halftracks move along to their next destination.
Until next time, Happy Gaming Everyone!!!
[amazon_link asins='B000PH9L6C,B06XJ1725G,B06XTYVXW8,B072LCQ6ZN,B00JBBTEFQ,B00OYVGLZE,B00M1IR0PW,0992255589,B0759V3GWR,B01M13VPWA' template='ProductCarousel' store='mustcontainmi-20′ marketplace='US' link_id='22b84091-a8d9-11e8-bd6b-4161c71a0e82′]