The Nameless Necromancer and his boy apprentice take on Georg-Oskar and his warband once again. This time there is a race for treasure at the base of an alter where the Major Demon Ambronnax will appear at the end of the second turn.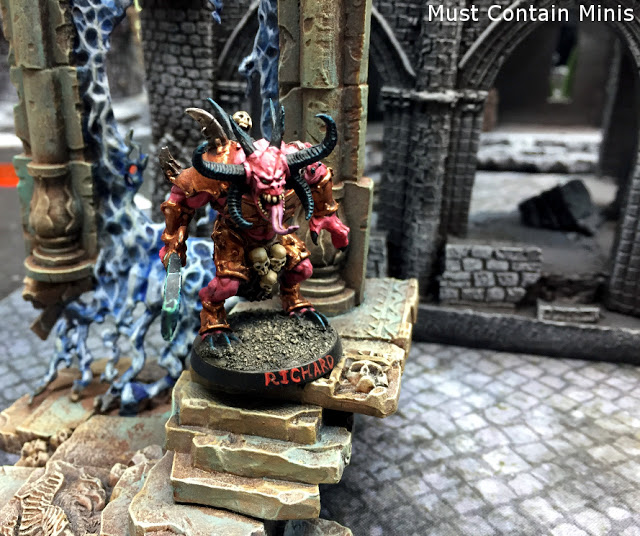 This Mini was painted by Ash from Guerrilla Miniature Games. The name painted on the model is Richard (in honour of one of Ash's Patreon Supporters) but we will be using him as Ambronnax. 🙂
Right off the top, Georg-Oskar rushed to the Alter and managed to capture the treasure with his Wizard before the Demon even materialized. With Georg-Oskar well on his way out with the loot, the Nameless Necromancer and his warband were left behind to deal with Ambronnax. Check the video out below to see what happens.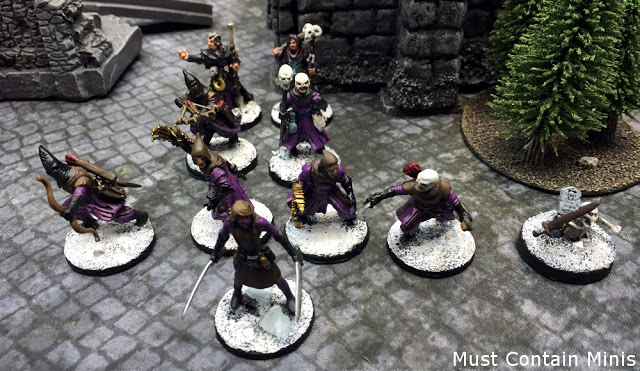 This was my beginning Warband for this mission. Three of them would not make it out. To find out which, you will have to watch the video.  😉
I had a great time playing this game. Thanks again to Ash for having me out to Guerrilla Miniature Games. Below is a picture of the gaming table before we set up our warbands.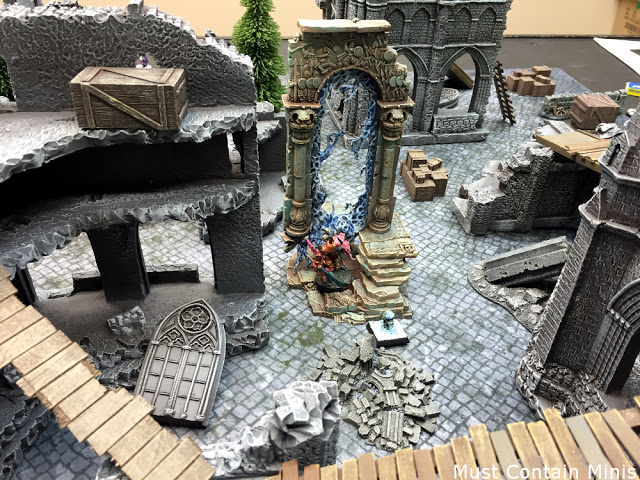 Ash has some really nice looking scenery. Thanks again for having me.
I hope everyone enjoyed this Battle Report.
Until next time, Happy Gaming Everyone!!!
[amazon_link asins='1472805046,1472832671,1472824016,1472824008,1472816242,1472814096,1472818504,1472817346′ template='ProductCarousel' store='mustcontainmi-20′ marketplace='US' link_id='155b9bd5-d031-11e8-ae40-a917718ce5c4′]