How often is that one sees a Zombie Kill a perfectly healthy Wizard? That is exactly what happens in this Battle Report. Georg-Oskar didn't even see the Zombie coming.
This is my second game with Ash from Guerrilla Miniatures Games in a three part series.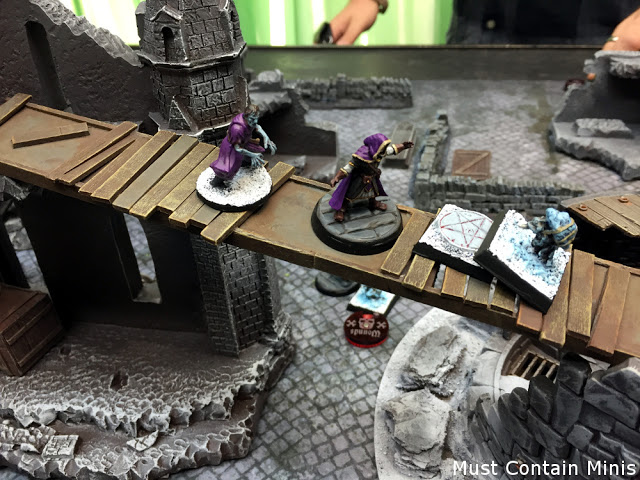 Ever see a Zombie take out a perfectly Healthy Wizard?
To set the scene, this table was much more vertical than Scenario One. The Wizard bands fight over a second Amulet of Constancy, but this time strange things are happening with the speed of time. For this match, my Apprentice (an inexperienced Necromancer) and half of my Warband takes on the Georg-Oskar (the Illusionist) and half of his warband. The results were surprising.
Below are some pictures of the table set up…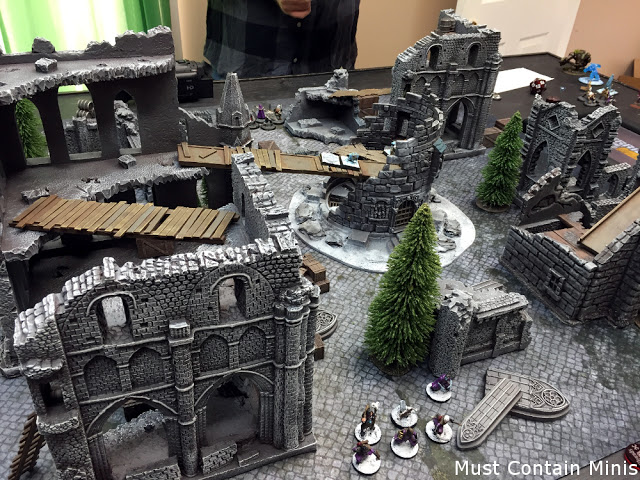 Above is a picture of my warband directly across from Ash's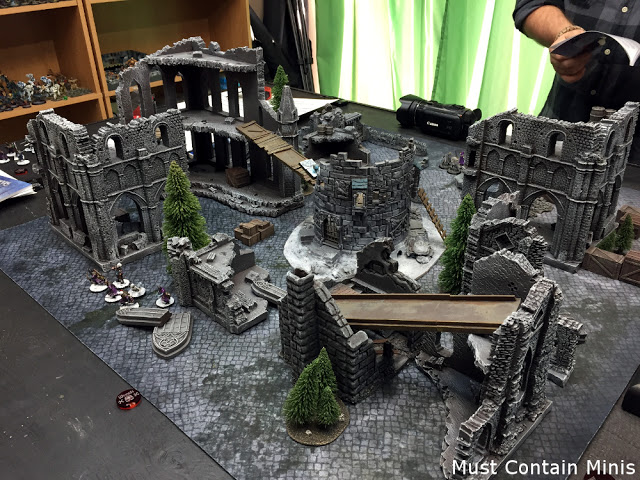 A shot of the table from further away. This table has much more vertical space than the last one.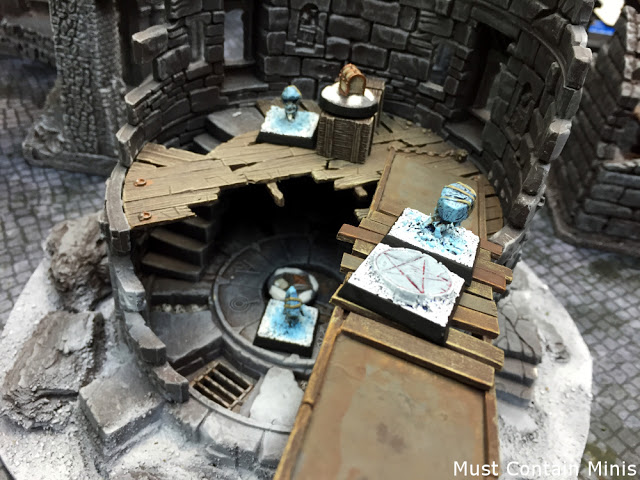 We even stacked three treasures right on top of each other. They do follow the minimum distance between treasures rules. There really is that much space going up on this board! The blue Creatures beside the treasures are Stone Zealots by Reaper Miniatures. We used them as Failing Wretches.
Because I did so well at rolling Critical Hits in our first game, Ash asked that I change out my die – which I did. Right off the top I focused on Ash's Wizard, who Teleported to the highest level treasure on the board. I failed to hit him with a number of ranged attacks, but he was in much more trouble than he expected when I Leaped my Zombie up behind him.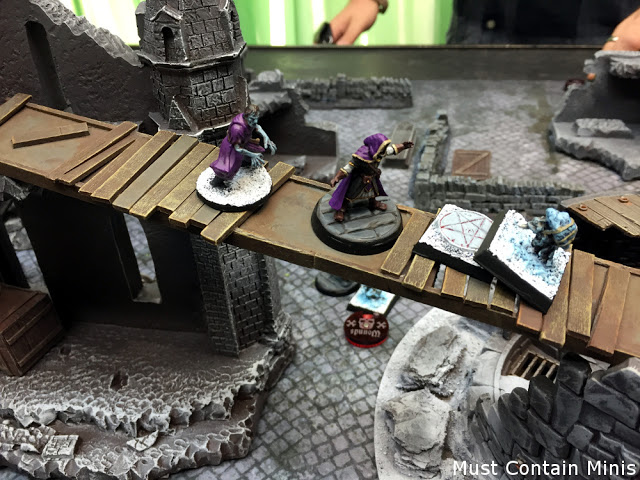 Both the Zombie and Failing Wretch engage Georg-Oskar.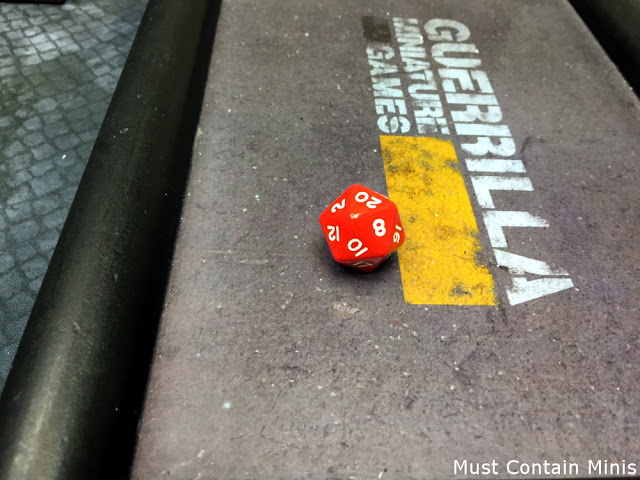 The Zombie Rolls a Natural 20, breaking Georg-Oskar's jaw and taking the Wizard out of action!!!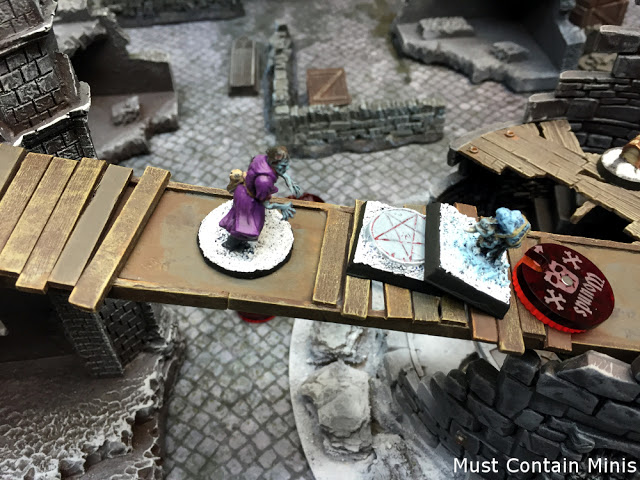 No one saw this one coming. I was expecting my Zombie to be dead the next turn but instead he takes out the Wizard!
All around, this was a great game. I wish I rolled this well in all my games. The other highlight for me was that Ash's team made off with the primary treasure of this Scenario (the second Amulet of Constancy) but my ranger hunted down his guy and killed him with an arrow. After that, the Amulet was mine.
Be sure to check out the complete battle report on Guerrilla Miniatures Games. The Video is embeded below…
Until next time, Happy Gaming Everyone!!!
[amazon_link asins='1472805046,1472815777,1472896270,1472832671,1472824016,1472818504,1472824008,147283061X,1472814096,1472815742′ template='ProductCarousel' store='mustcontainmi-20′ marketplace='US' link_id='19db43c6-6acd-11e8-8e70-7fc2fe499d02′]