Hi everyone. Today's post is just a quick one to show some of the work that I did earlier in the year. This army I am still working on along with many other projects.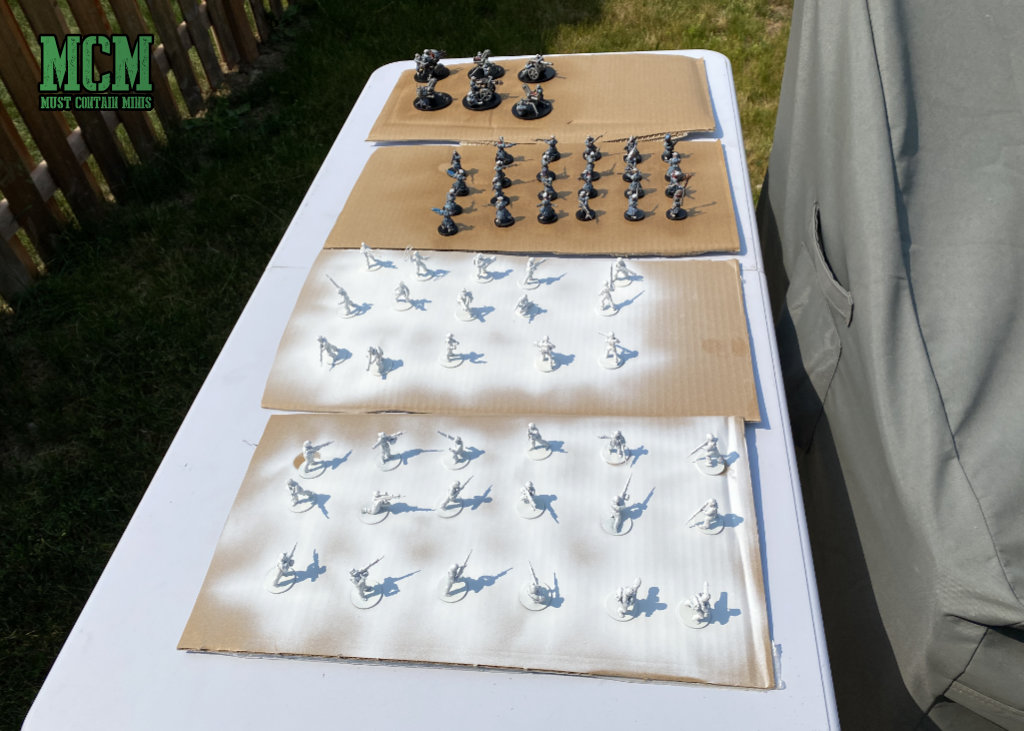 I spray painted these miniatures in the garage and moved them to a table in the backyard for the minis to dry in the sun. These miniatures are all by Wargames Atlantic (Les Grognards and Cannon Fodder Sets 1 and 2) and the primer and varnish I used are by The Army Painter.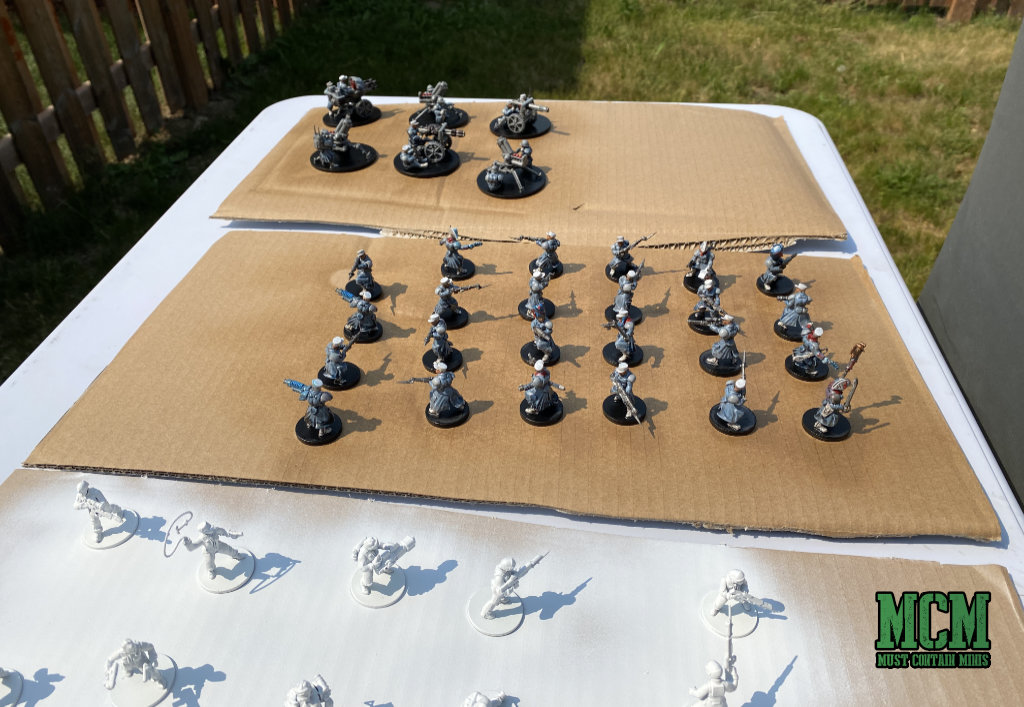 I went a little too heavy with The Army Painter Matt Varnish on my Les Grognard Soldiers, but the trade off is that I won't have to worry much about the paint chipping off.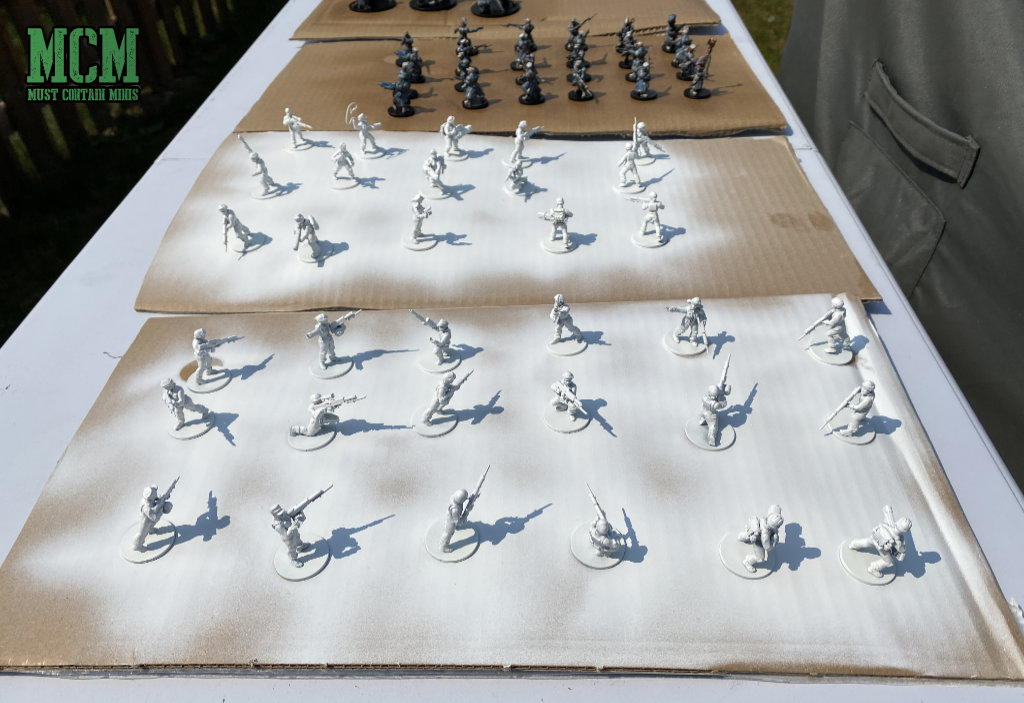 The primer for the Cannon Fodder miniatures went on very well and after they dried, I got them to the painting table.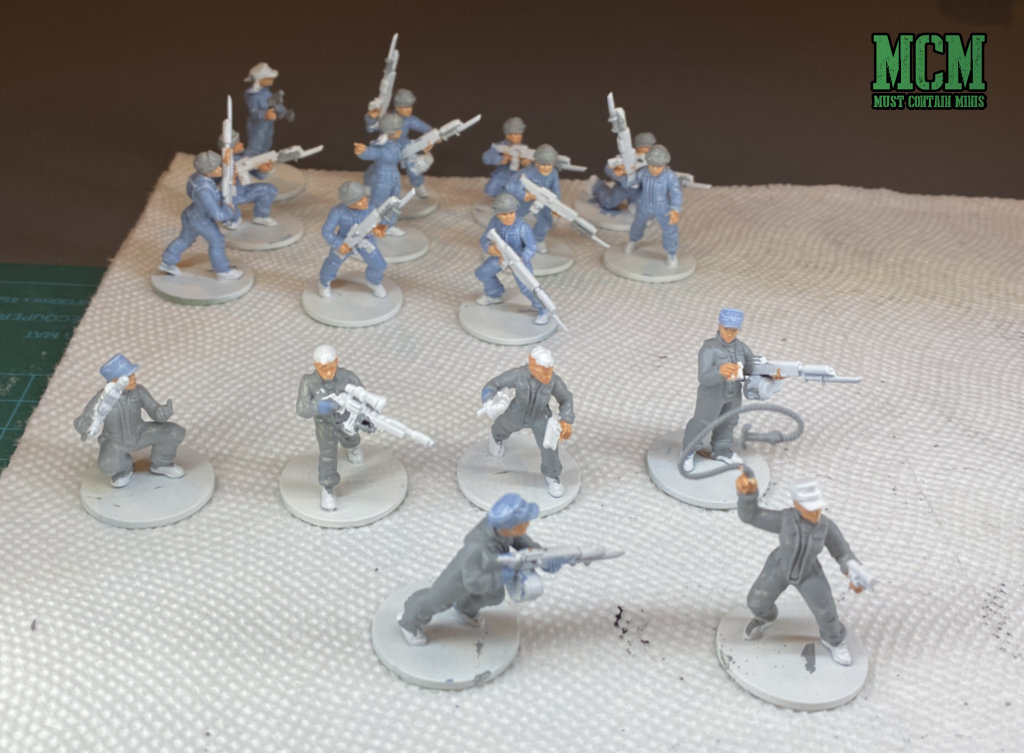 Unfortunately, I got distracted by another project at this point so this is the state they remain in for now.
Wrapping it up…
Lately I have been very busy and not posting as much as I want on this site. Today's post is a quick one to show some progress on my miniatures. If you want to see more posts like this, please let me know.
Until next time, Happy Gaming Everyone!!!