This post is a quick build review of the Strategos Character miniature for the Old Dominion faction of Conquest by Para Bellum Games.
If you are interested in this miniature, or any other Conquest minis, I have a coupon code that will help you save 10% off your first purchase with them.
For this post, I am looking at the miniature itself and not how it plays in Conquest: The Last Argument of Kings. The quick of it is the figure looks awesome. It has lots of details, but I did run into two small challenges while building the mini. All of that is outlined in this post.
Opening the Box – Conquest Old Dominion Strategos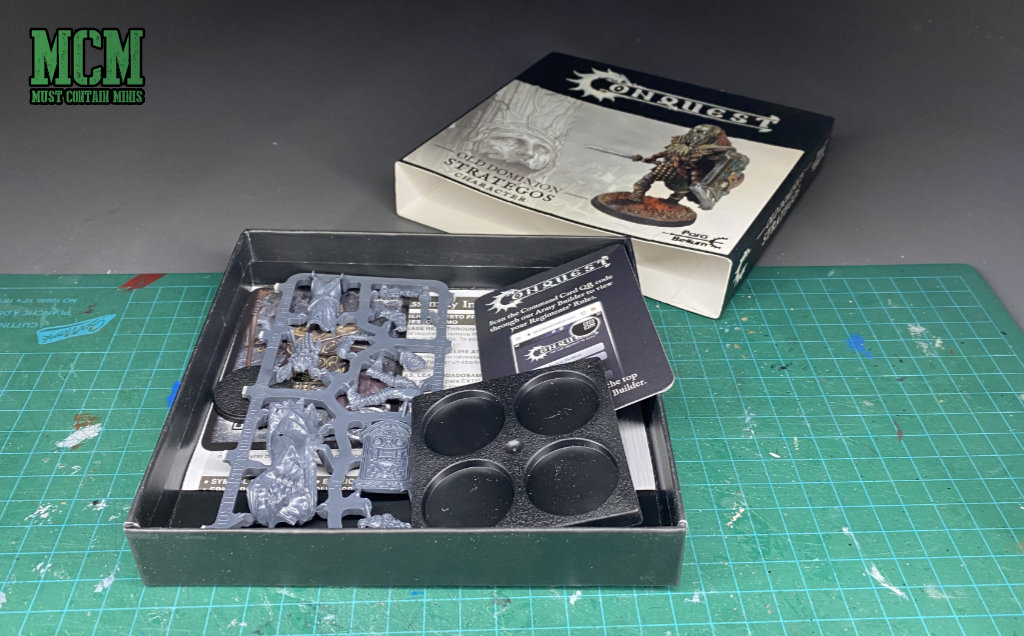 Inside the box, I found the components for the mini as well as cards, a movement tray and instructions.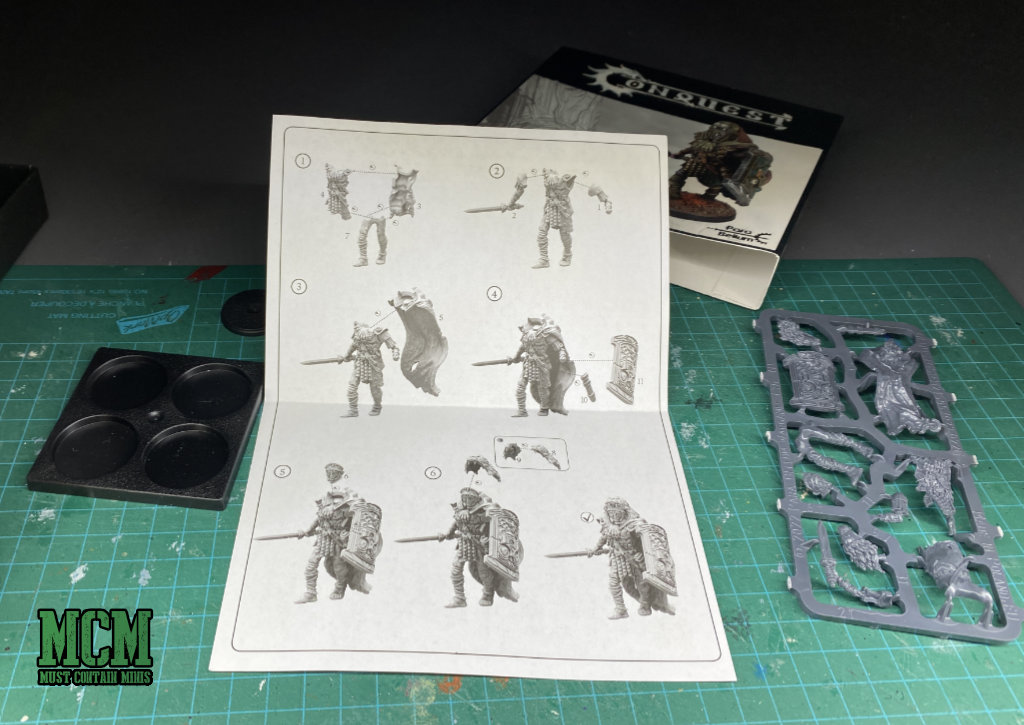 You can see from the instructions that it is a fairly easy miniature to build. Now, let me show you that sprue.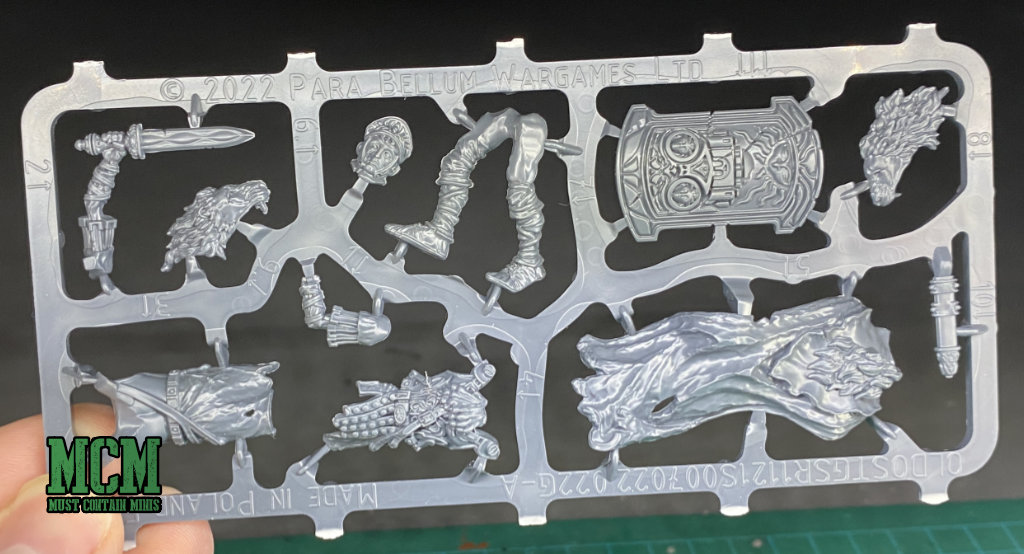 For those wondering, this miniature is made in Poland. The details are nice and crisp, and I found the mini easy to work with.
Building the Miniature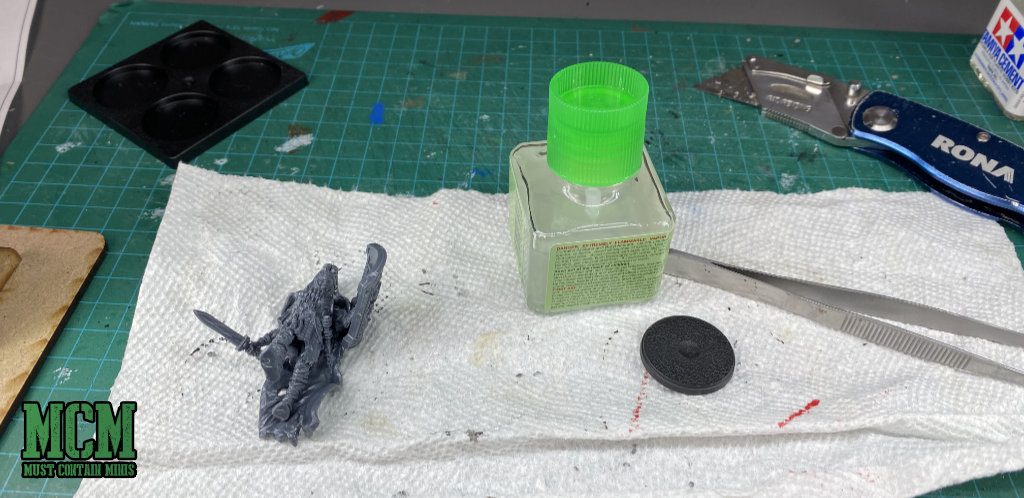 For the most part, this mini went together well, but I did run into two small issues. The first is how the shield appears on the box art versus how it looks on my finished miniature.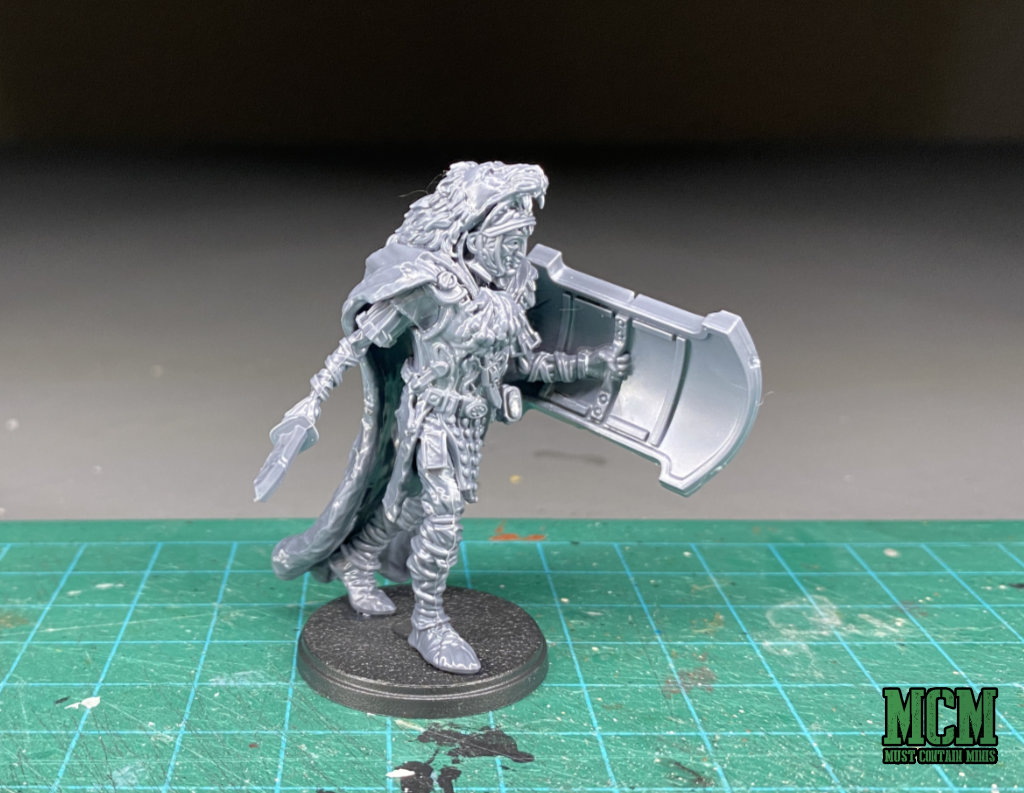 The only way that I could get the shield on the model looks different than the picture on the box. Specifically, look at the angle at which he carries the shield.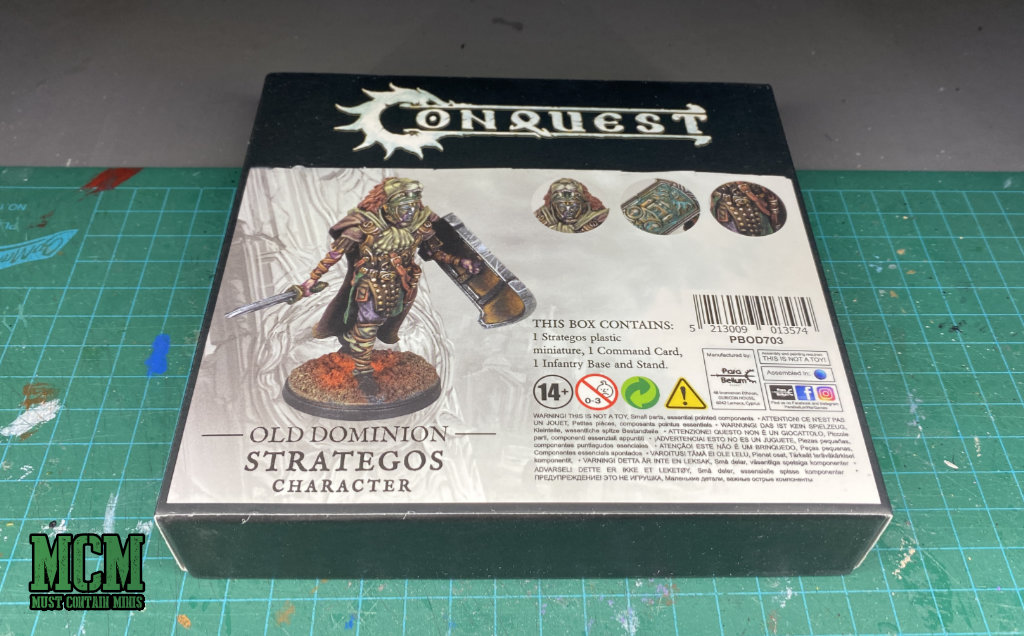 Maybe it is the angle of the photo, perhaps I attached the arm wrong, maybe put the shield on upside down, or perhaps it is something else entirely. Regardless of the reason, the shield on the box does not seem to extend out in the same way as my mini.
The other issue I ran into was that I could not get the model to stand on its own while the plastic cement dried the mini to the base. To solve this issue, I used the glue bottle to prop up the mini.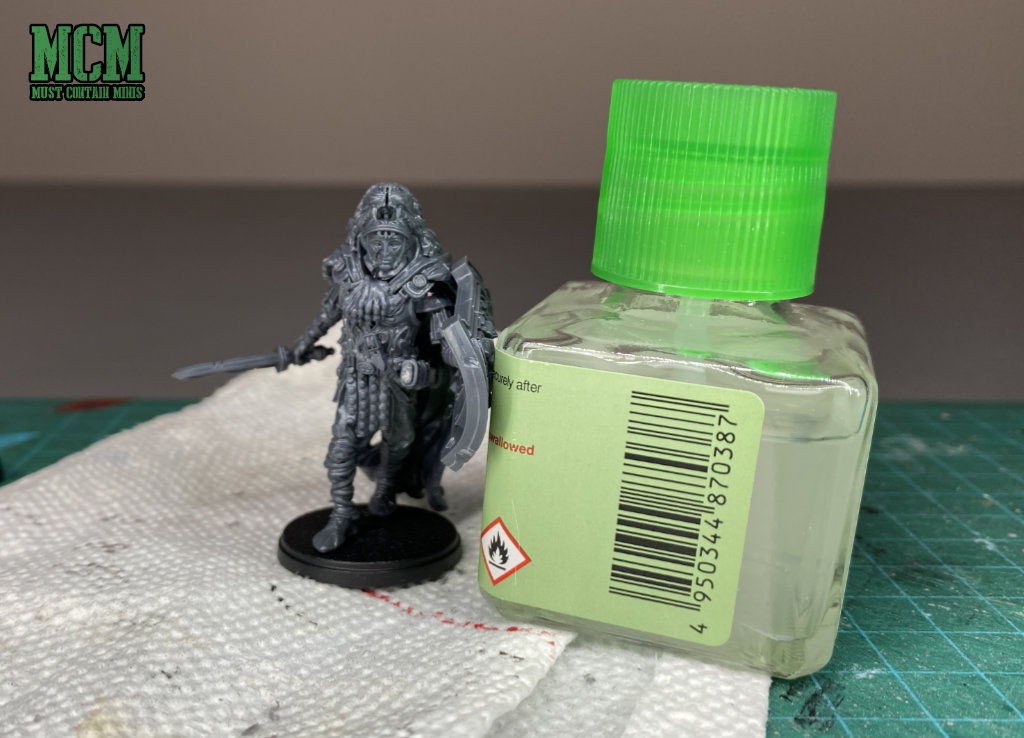 Wrapping it up…
Overall, this is a nice miniature that I enjoyed building. It looks great like all of the newer Conquest minis I have worked with. I like the fact that it is made of plastic as I much prefer working with plastic over resin.
I hope that you enjoyed this quick review.
Until next time, Happy Gaming Everyone!!!