Free Games!!! You think my title would be a little more excited than "a Terrible Discovery," but I have a bit of a control issue. Now that I have discovered these free games, I want to let you in about them so you too may test your metal against the time sink of fun new games at no real cost.
Okay, the games I mentioned are not exactly free. They come with an Amazon Prime membership. I already have one of these, so it is free for me. Recently, I discovered Amazon Prime Gaming. There, Amazon gives away multiple games (for free) every month. Last month (January 2022), I downloaded Total War: Warhammer. This month I downloaded Stellaris. Both of these games came absolutely free with me because of my Amazon Prime Membership.
While I downloaded just one game each month, Amazon gives away multiple titles every month. I will show you further down in the article some sample videos of the games that they gave away. Amazon changes what games they give away each month. Once you get the game though, its yours! You can keep playing after the month ends and it costs you nothing!!! You own it.
If you want in on this deal, you just need to have a Prime Membership and head to the Amazon Gaming Page. If you need an account, you can use one of the banners or amazon ads on this site to quickly sign up for a Prime Membership.
Where I Have Been – Addicted to Free Games
For those wondering where I have been for the last two weeks, let me tell you. Since I downloaded Total War: Warhammer onto my editing laptop, I have been playing it way too much. In fact, most of the free time that I had over the last two weeks into Total War: Warhammer.
This month, Total War: Warhammer is no longer available for free. Instead, Amazon posted some other great titles to add to one's collection.
Now that I told you about these free games, hopefully you won't have the same problem. Lol!
I honestly had no idea that Amazon does this and I have been paying for this membership for years!
A Time Sink Like No Other- Maybe Good, Maybe Bad
Okay. When it comes to strategy games with a turn based element, I get sunk in deep. I love them and dedicate a lot of time to them. As such I tend to not to have them, and am just short of having to delete Warhammer off of my machine.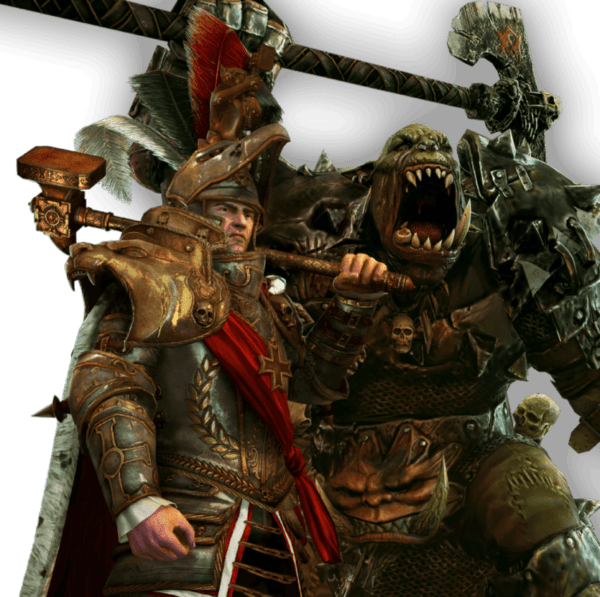 That said, I enjoyed the game so far and am going to try to start exercising some better restraint. Afterall, I have some work to get done here – like running two websites, writing for another and creating YouTube videos.
Now that I got my fix and had some fun with Total War, it is time to create some content again!
When February came, the Warhammer Total War game came down from the free game offers and a different one called Stellaris went up along with a few other games. I snagged Stellaris as it looks fun, but have not given it a try yet. I plan to give the computer games a break for a while and may go back to them again later.
If you are interested in what sort of games Amazon gives away with their Prime Memberships, below are a couple of quick videos of what they gave out in January and February of 2022.
Get Computer Games For Free with Amazon Prime
You can find the current Amazon Offerings off of their games page.
January 2022's line up was amazing. There was a Star Wars game and Total War: Warhammer in there for free among other games too. Although they are no longer available for free, I included the video down below so you can get an idea of what Amazon Prime gives away for free each month. If that video does not work, you can also find it with this link.
Likewise, their February offerings are pretty good too. Not as much up my alley as Warhammer, but still good. Here is a video for those wondering. The Headliner – Stellaris – is a 4X space game that I decided to pick up to play later. It looks really neat. If the video below does not work, try this link.
Again, you get access to all of these with an Amazon Prime Membership. These are full version games too. You may want to buy the DLC afterwards (which you would have to pay for) but the game itself is free with the membership.
Speaking of DLC, Amazon also gives you DLC to many different games every month. My computer game collection is too small to take advantage of that though.
There are also other benefits that you can find with Prime Gaming including a free Monthly subscription to your favorite Twitch channel. For me, that is Stryke66. He just reached over 1,000 followers. If you check him out from here, make sure you tell him in the chat that Must Contain Minis sent you. He knows who I am and you might even find me hanging out in the chat with there him too.
You can check out his schedule here.
Wrapping it up…
Alright. It has been a while since my last post. I had absolutely no idea that Prime Memberships came with so many benefits. Free Games, Free Twitch Subscriptions (and yes, your favorite Twitch personality gets money from it even though it is free to you), and Free DLC that I didn't even mention in this post.
All of that is free with Amazon Prime along with TV Shows and better shipping. I paid for Amazon Prime for years!!! I had no idea that they gave away free computer games every month.
Now that I know, I wanted to share that with you. Hopefully you won't lose too much time out of it!!!
Next thing I have to explore with Prime is their Music Service and their Prime Reading App too.
Until next time, Happy Gaming Everyone!!!