In this post, we are going to quickly look at some new items by Things From the Basement. Know, I have not seen these items in person, but I keep my eyes on many companies on the web and today I am sharing with you something that I find neat.
My goal of this post is to share with you some interesting products that you might otherwise have missed.
The products in this post deal specifically with Blood & Plunder and Victorian Sci-Fi Games. If you are a fan of either genre, continue reading!
All photos in this post come from Things From the Basement's Facebook Page.
Blood & Plunder Storage Containers
First up, we have some nice looking storage containers for your Blood & Plunder Accessories. The larger box comes with an insert to carry your cards. I am assuming the second box is for your dice or whatever else you want to carry.
To make the boxes even more appealing, you can choose from a number of engravings put on your lid.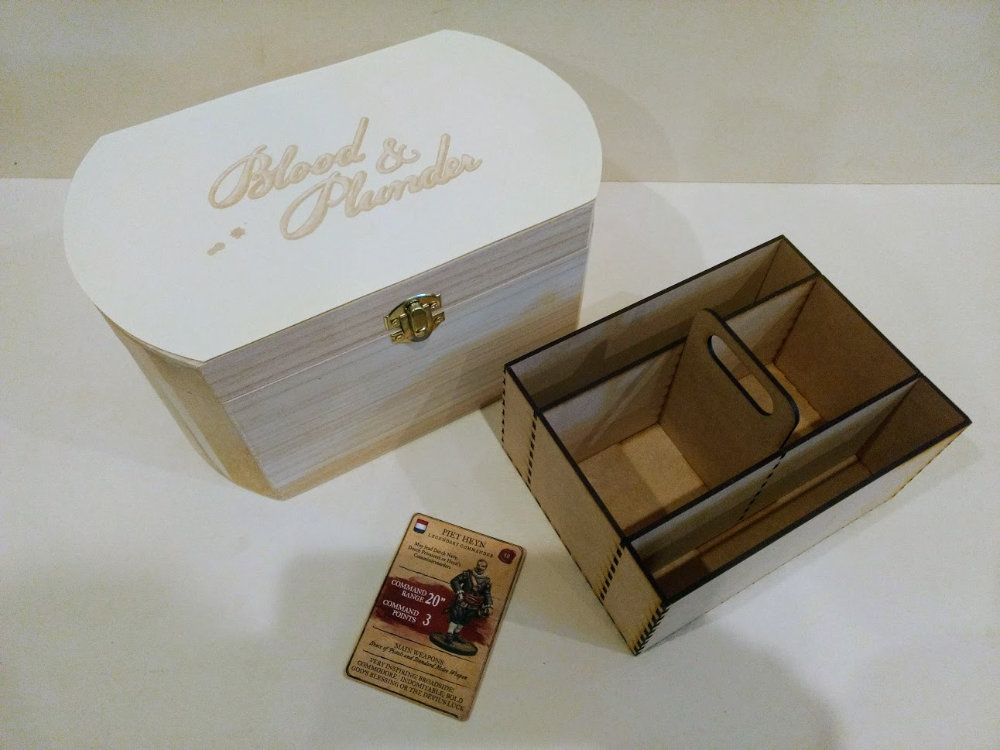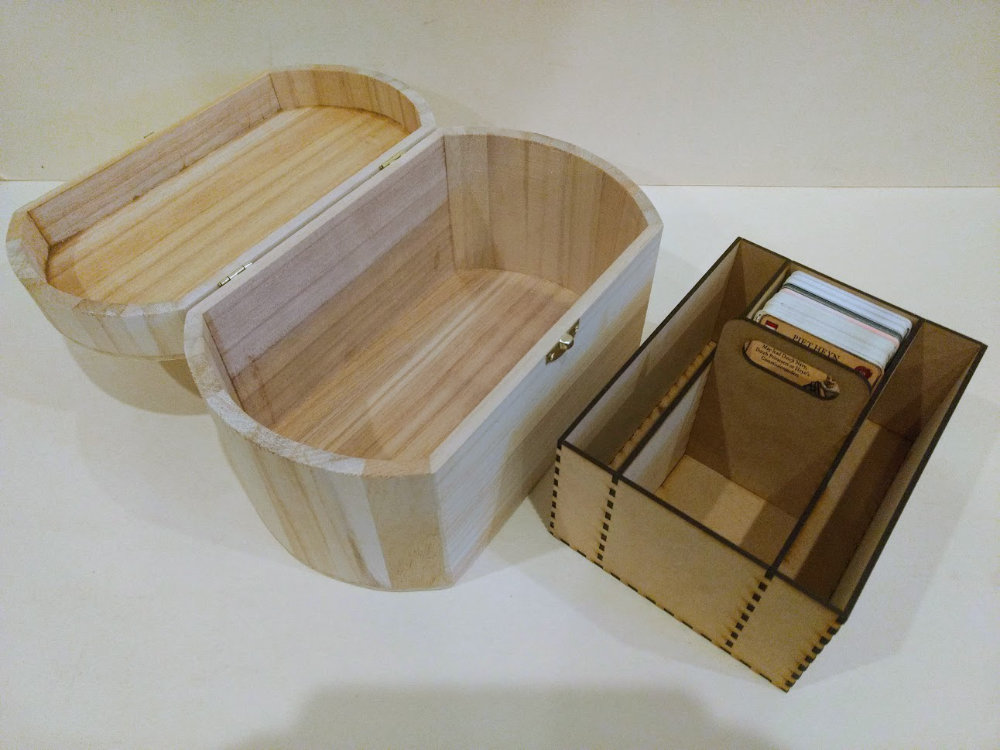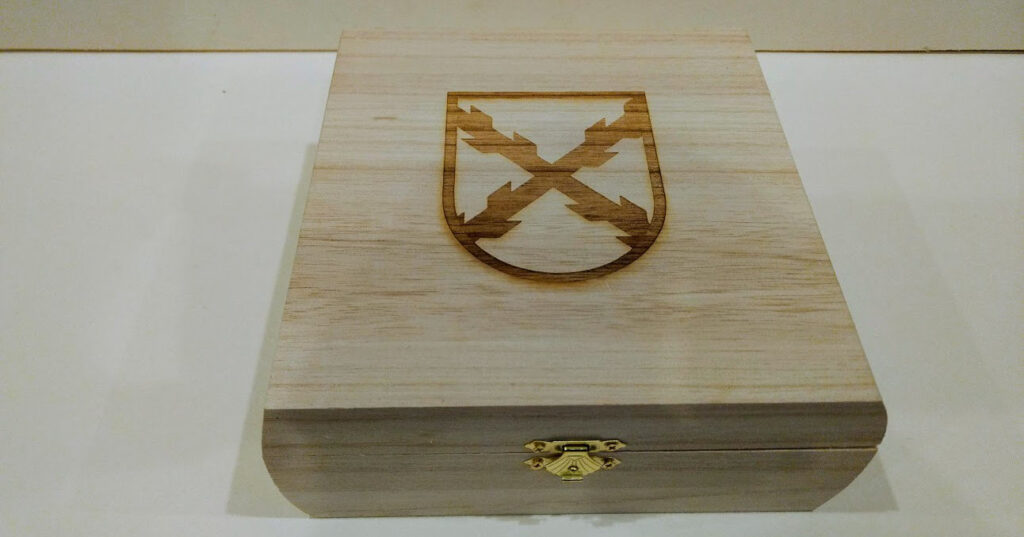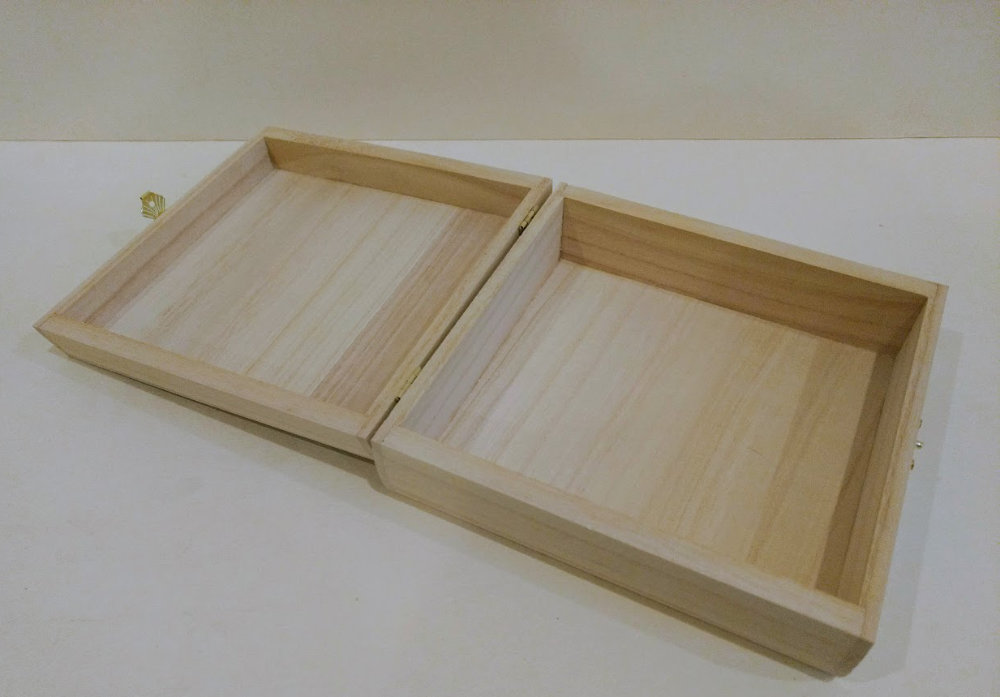 These boxes are on pre-order until June 10th. After that, it looks like it might be a regular item, but at a slightly higher price.
A New Airship
Things From the Basement already makes a few very attractive looking Airships for your 28mm Victorian Sci-Fi Games.
Recently, they released a new one. This one looks a little smaller than their other ones according to the stats, but it also comes at a better price point.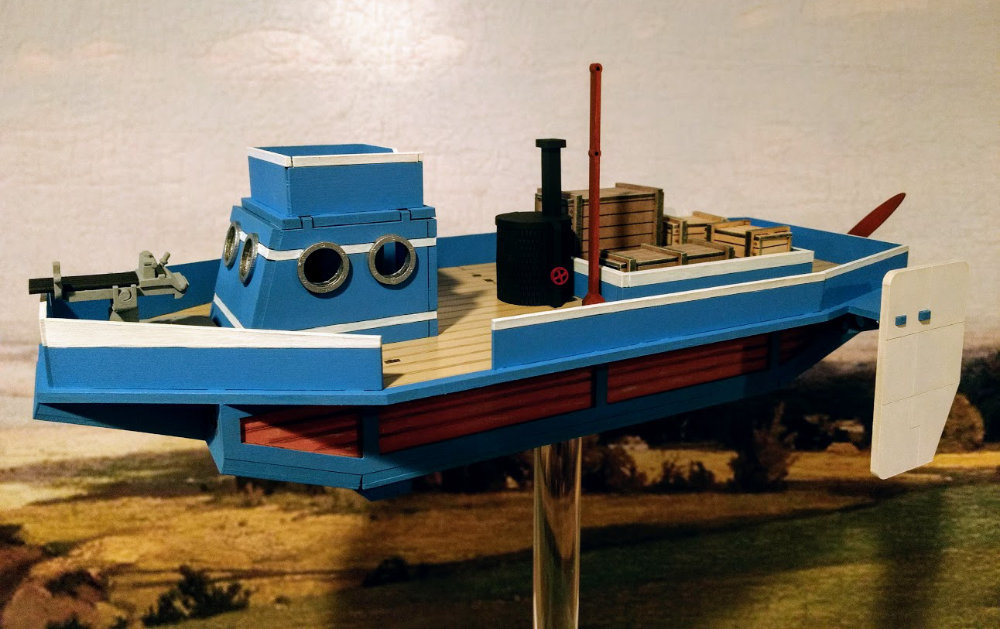 Looks nice to me. Do ships like this interest you?
Next up, we have something for under the waves.
A Submarine
Would you rather take your Victorian Sci-Fi Games under the sea? Well, Things From the Basement also released a new Submarine for your 28mm gaming. This submarine even breaks down into smaller pieces for you to take to your convention and club game nights. It is held together by magnets.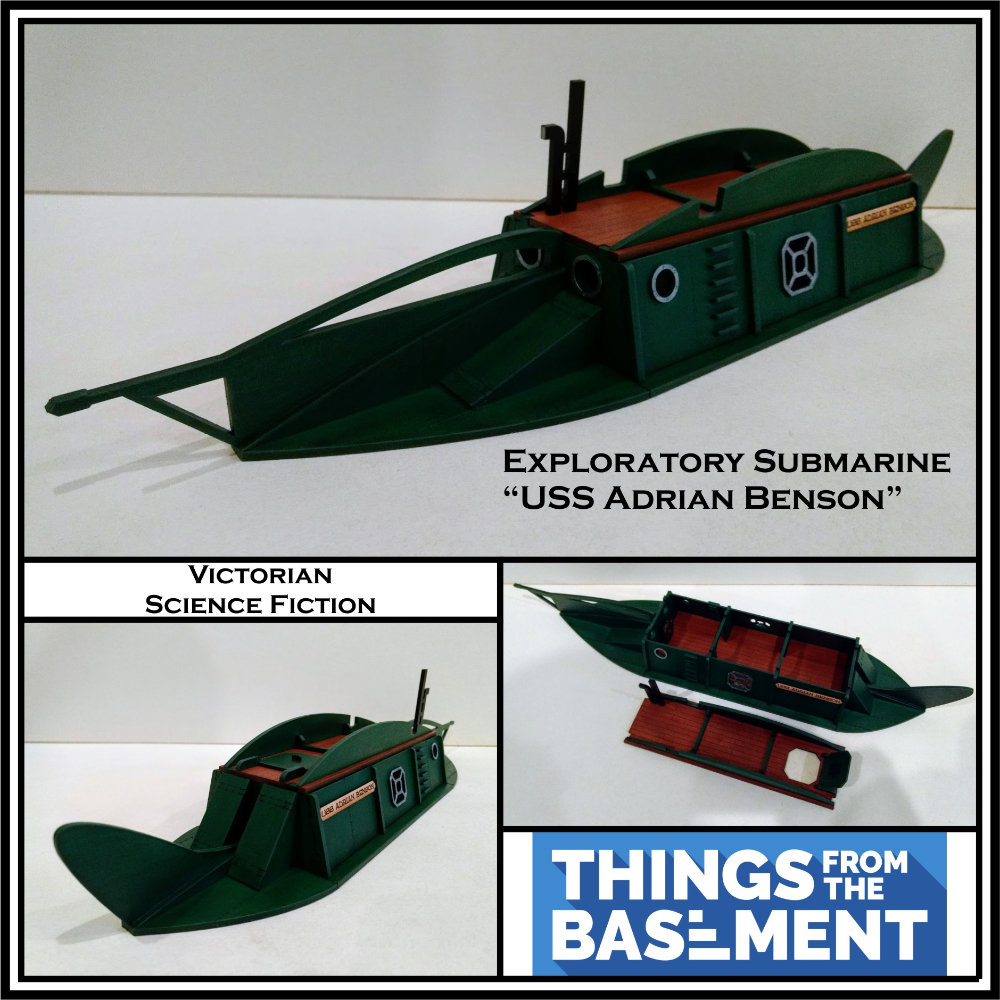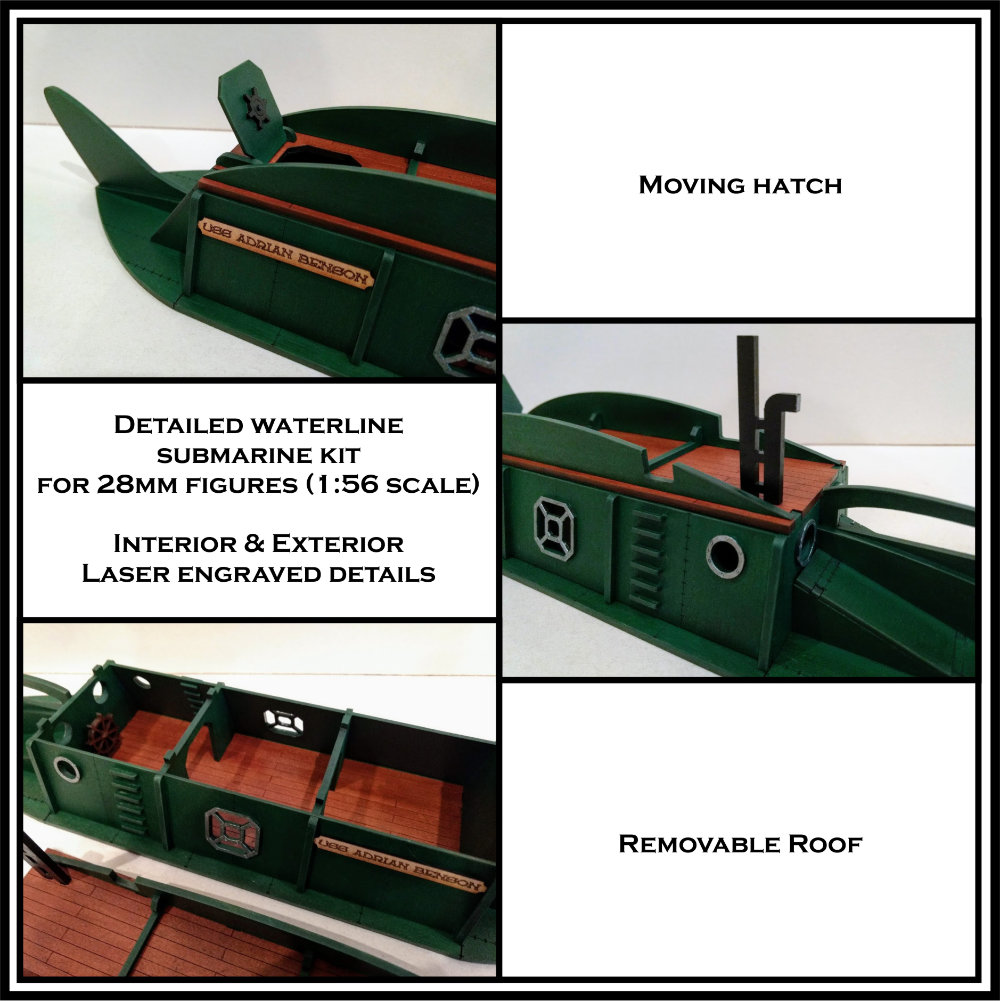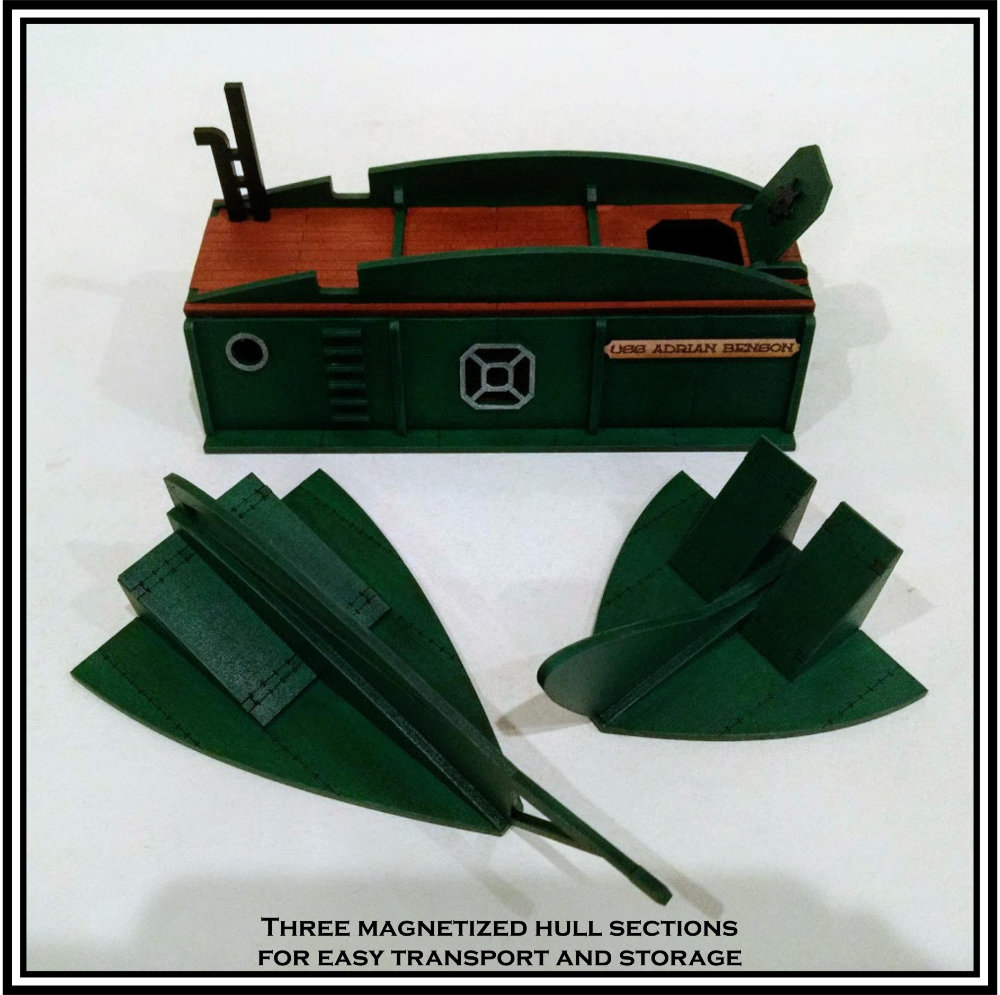 Wrapping it up…
There you have it. Recent news from Things From the Basement. These things caught my eye.
Those card holders for Blood & Plunder I think would be especially cool finished in a wood stain.
If you want to learn more about Things From the Basement, you can check my section about the company on Must Contain Minis. You can also head directly to their Website, or the Things From the Basement Facebook Page.
If you head to their Featured Products, you will currently find the products of this post as their first products on the page.
Until next time, Happy Gaming Everyone!!!