In this post, we focus in on some Warhammer Goblins painted by Les Mandeville of Underground Painters Desk. Les runs a commission painting business out of Brampton, Ontario, Canada. I've shown his work on Must Contain Minis before. His miniature painting skills are well worth a look. Now, without further ado, let's get to the miniatures.
Note: The images in this post come from Underground Painters Desk's Facebook Page. I punched up the colours and contrast of many of these images to give the minis a better separation from their background.
The Test Model
Before painting all of the figures in a batch, Les paints up a test subject. He uses this to show the client, or to show to himself, how the rest of the minis will look once he completes the job. When he works with a client, he confirms with the client that the minis are the colour that they want before he proceeds further.
Below is the picture of his test model.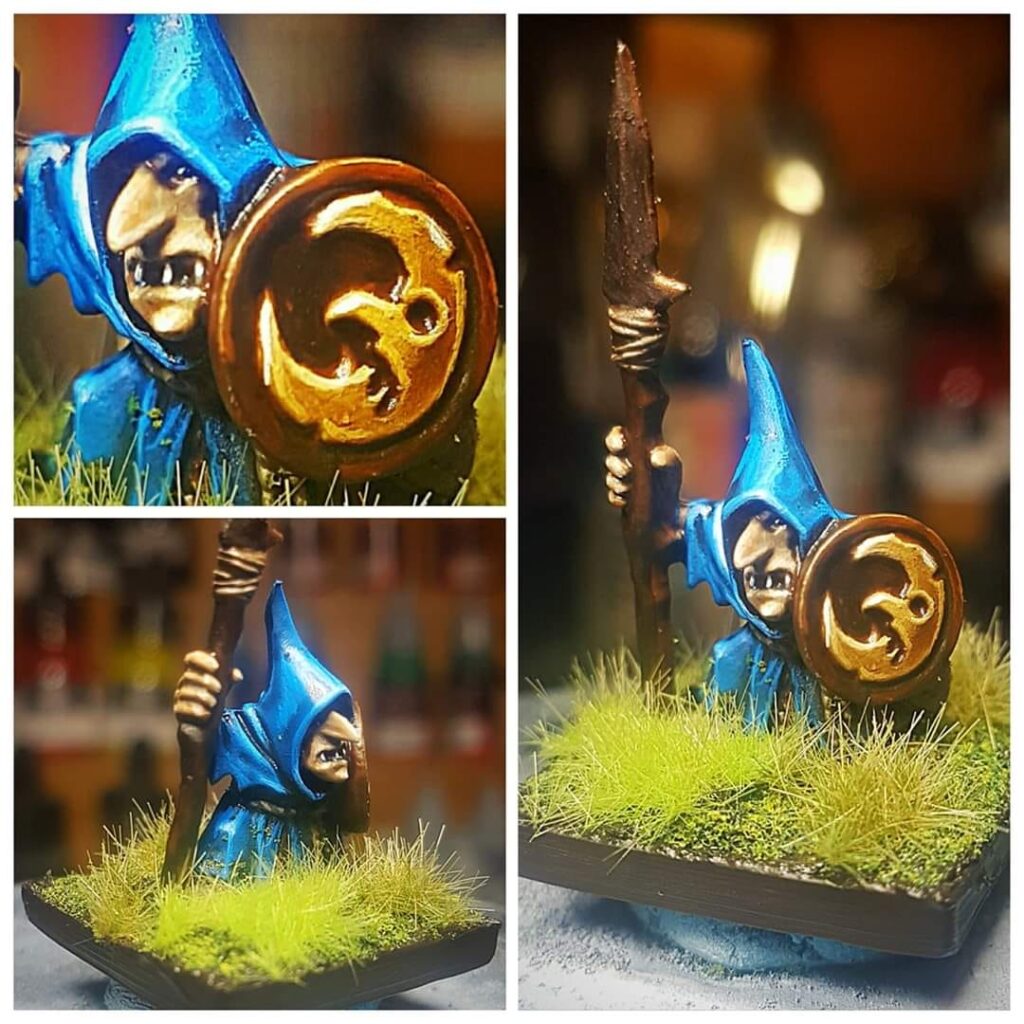 Having liked his first test model, Les continues to paint the rest of the figures. He ends off with a large number of Night (or Moonclan) Goblins.
As a note, I altered the rest of the photos below to better match the test figure above and to enhance the separation of the miniatures from the image background.
Goblin Spearman
Here we have a few pictures of the rest of the spearmen.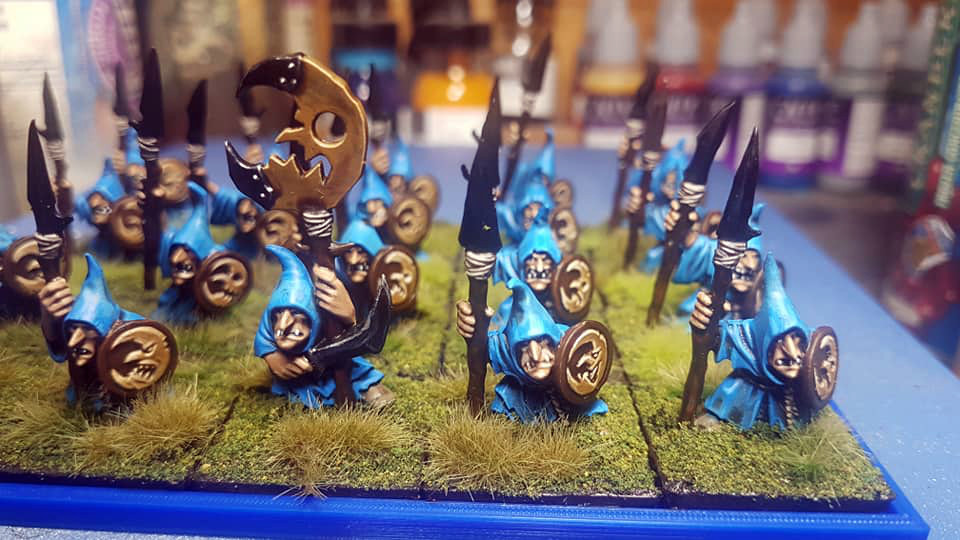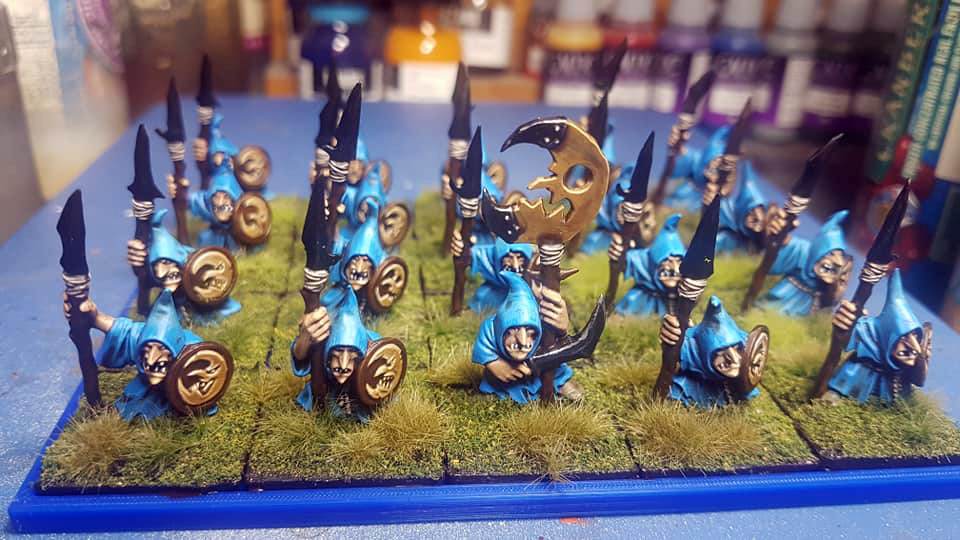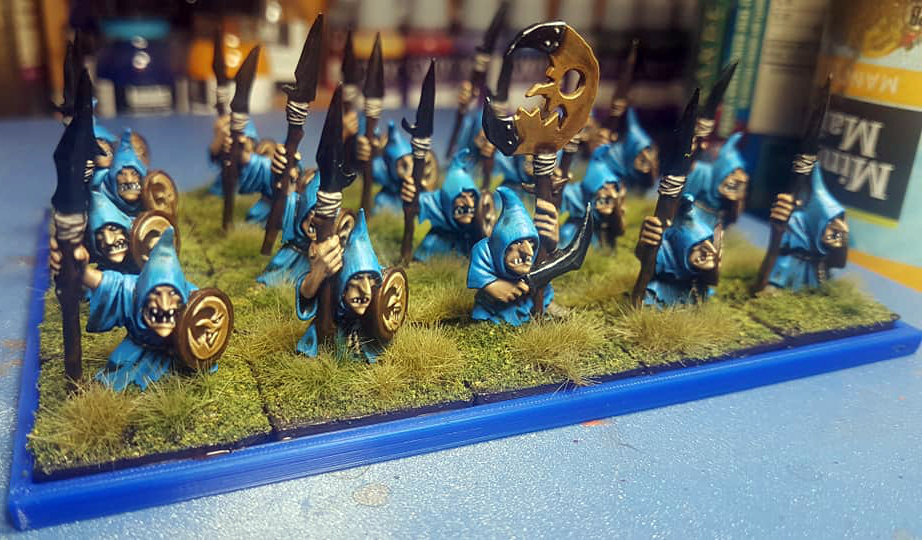 Aside from Spearmen, Les also painted up some archers.
Goblin Archers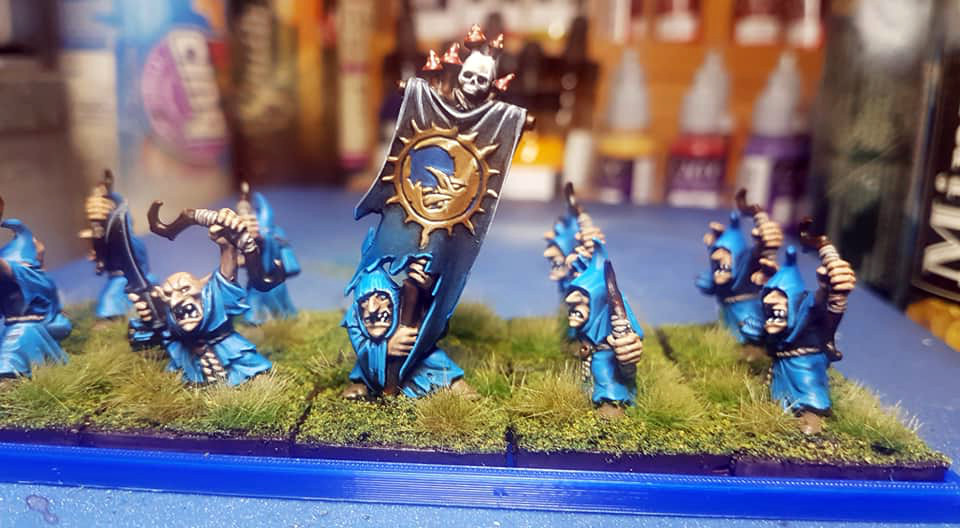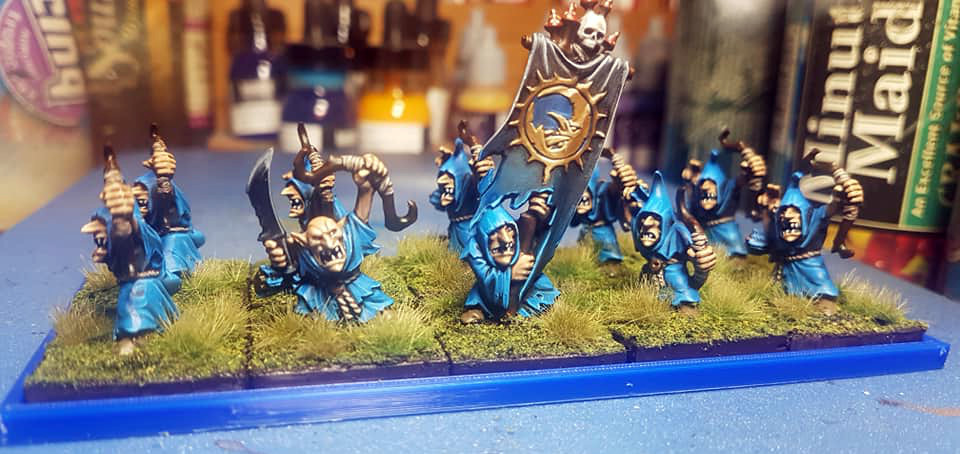 Wrapping it up…
Thank you for joining me in this quick showcase of painted miniatures by Les Mandeville of Underground Painters Desk. These Warhammer Goblins appear very appealing after Les got his hands on them.
Personally I've always loved the look of Games Workshop's Night Goblins. I think they may have a new name since Age of Sigmar took over. I believe that they may be called Grot now. That said, Les based these figures on squares. My guess is he plans to take them into Oathmark or The 9th Age.
Thanks again for joining.
Until next time, Happy Gaming Everyone!!!