Wargames Atlantic caught my attention some time ago. Lately, I found their releases so exciting, that I wrote a few news pieces about what we can expect from the company. Just a couple of weeks ago, Wargames Atlantic sent a number of boxes to Must Contain Minis for Review.
The purpose of this post is to thank Wargames Atlantic for sending the products in for review and to give a teaser to my readers of what to expect in the weeks to come. I also give some of my first impressions of the miniatures along with a few pictures. In some ways, this post also serves as a review, but I plan more deeper reviews on the products in the future.
Disclaimer: Wargames Atlantic sent Must Contain Minis theses miniatures for review. While we accept review products, we are in no other way compensated for the posts on Must Contain Minis and reserve the right to give positive and negative reviews.
Thank You to Wargames Atlantic
Before going forward, a big thank you goes to Wargames Atlantic for sending these products. As a thank you, we give the company a section on this website dedicated to them. This allows them, and potential buyers, to quickly find posts containing pictures and reviews of their products.
I do this for all companies who send product in to Must Contain Minis for review. In the interest of full disclosure, I list these companies under the Sponsors menu tab in order of how much they supported Must Contain Minis with products.
While I list them as sponsors, I currently only accept products. None of them paid money to influence the reviews or posts.
Eventually, this sponsor listing may turn into a launching page instead because so many companies have helped out the site. For those interested in seeing my submission guidelines, site statistics, or how to advertise on this website, check out my Review Submissions and Sponsorship Products Page.
Initial Thoughts
Upon receiving the products, I gave them a one-week quarantine treatment before bringing them into my review area. This is a COVID-19 safety measure. Some may consider it overkill, but it is pretty standard practice over here.
Scale
Despite having to wait to get to the product, I was very excited to see these miniatures in person. Immediately I opened up the boxes and checked all of the sprues. I was surprised to find that most kits had the weapons and proportions in what I would consider "true-to-life."
The Sci-Fi kit provides an exception to this "true-to-life" sizing as they appear more heroic in scale. I also found the hands sizes on the WW1 miniatures a little more heroic.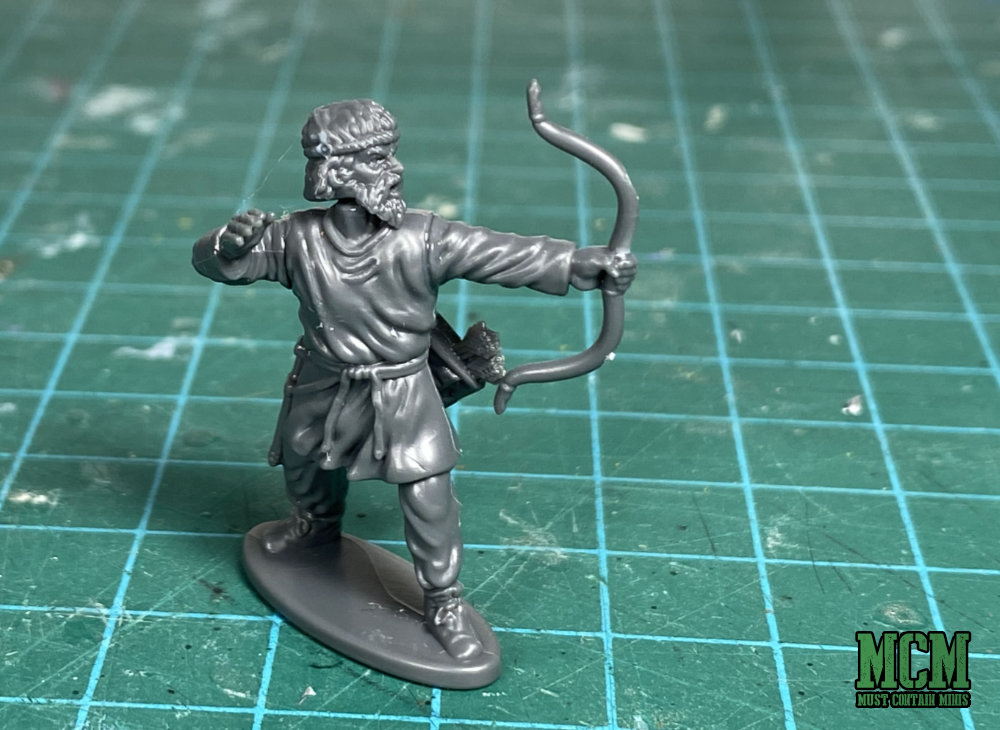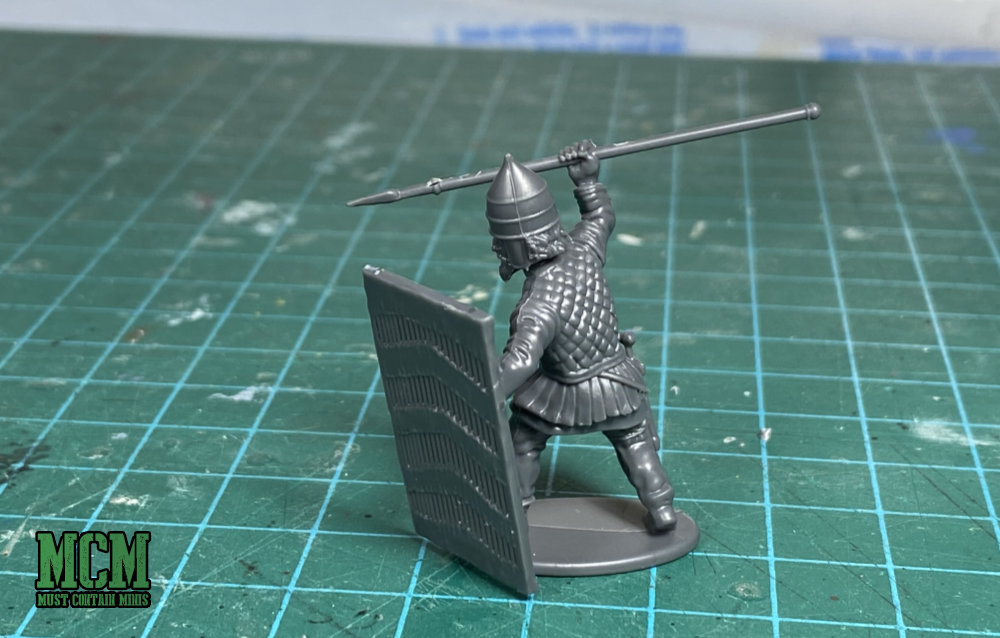 You will see more about the scale and size of these miniatures as I publish more detailed reviews. Keep coming back to see more!
Quality
As you can see from the images, they quality and detail on these miniatures is fantastic. These are quality miniatures at very affordable rates. While I would consider Wargames Atlantic the new value company out there, the quality of their miniatures speaks for themselves.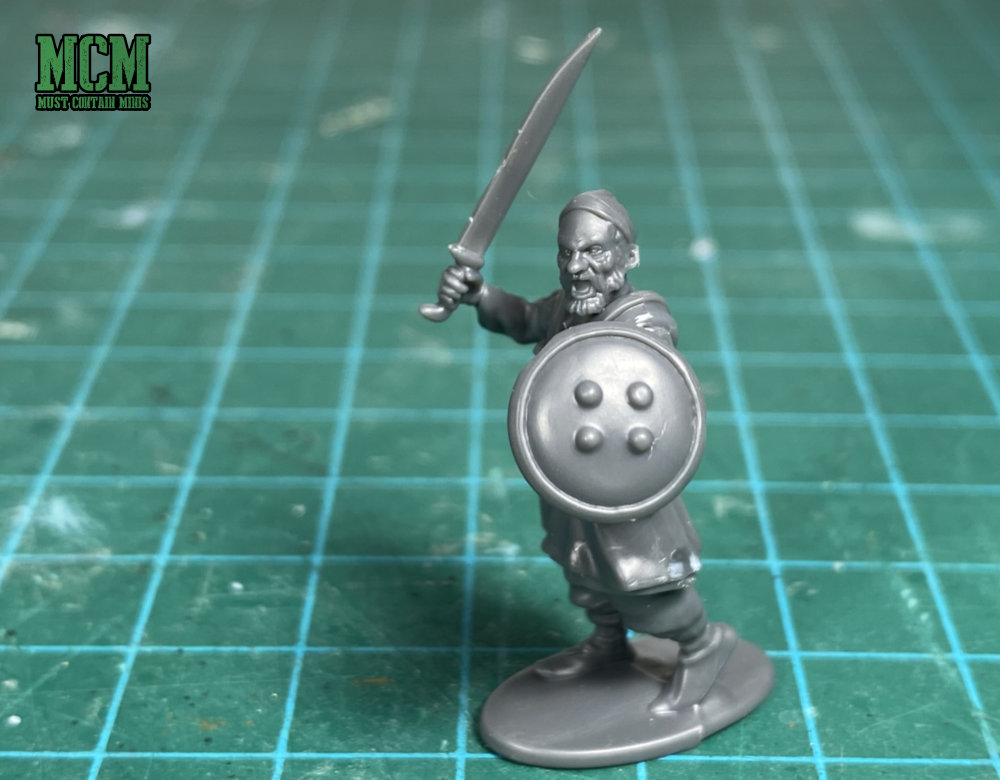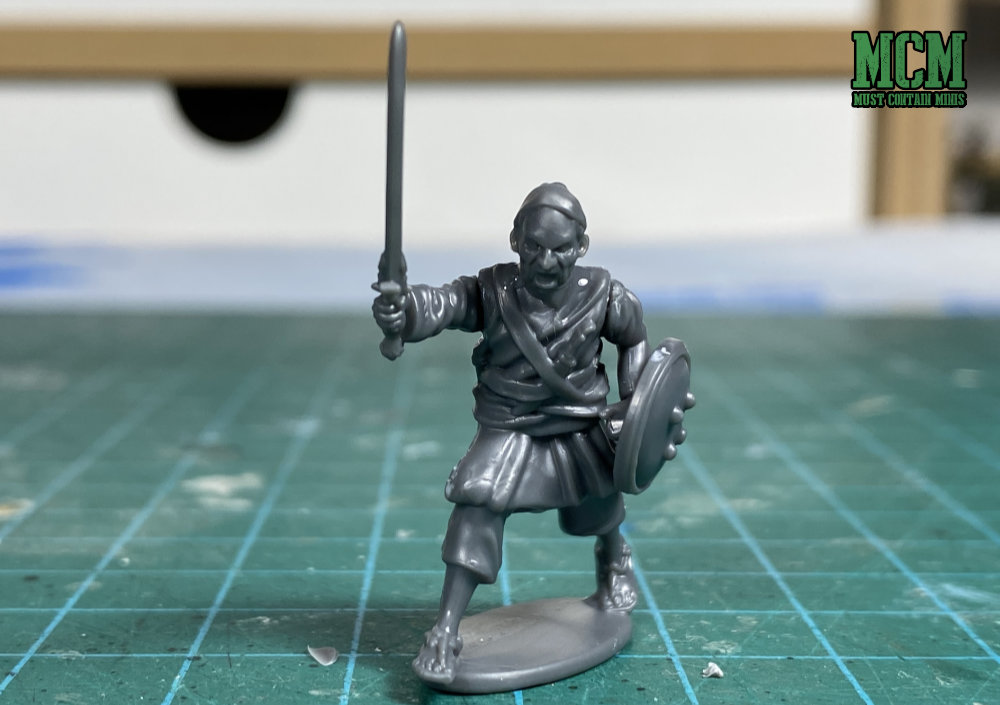 When looking at the miniatures poses and clothing, I can't help but think of Blood in Plunder in some ways. I don't know if they fit in scale (I think these are much smaller), but the details are there.
Flexibility
There is a lot of potential customization with these kits. The kits come with more heads and weapons options that you can build and tons of ways to build most of the figures.
I showed a friend the minis that I made and he is thinking they would fit in well as a Frostgrave Warband or Ghost Archipelago Crew. They certainly would work, and I have heard others state that the Afghan Warriors would make some interesting miniatures in either WW2 or a modern game if you find the right weapons to kit-bash with them.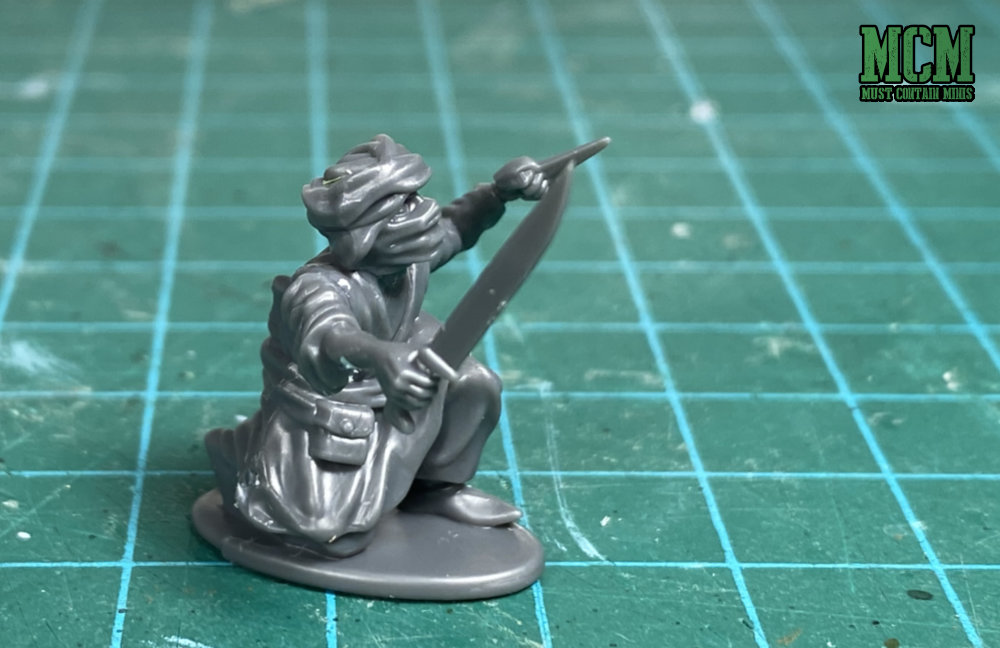 I did some slight modification work on the miniature above. He is equipped with a sword and punch dagger. In making this 28mm miniature I cut some of the plastic differently to angle the head and adjust the sword to make it look like he is lunging towards a new victim.
I will be sure to show you more about their flexibility in the deeper level reviews.
Your Feedback Please
What I am looking for now is your feedback. Which box to you want to see reviewed next?
I already planned my first two Wargames Atlantic reviews. From the pictures above, I am pretty sure that you can guess which box sets I will review first.
For the next ones, please tell me in the comments below which you want to see reviewed first.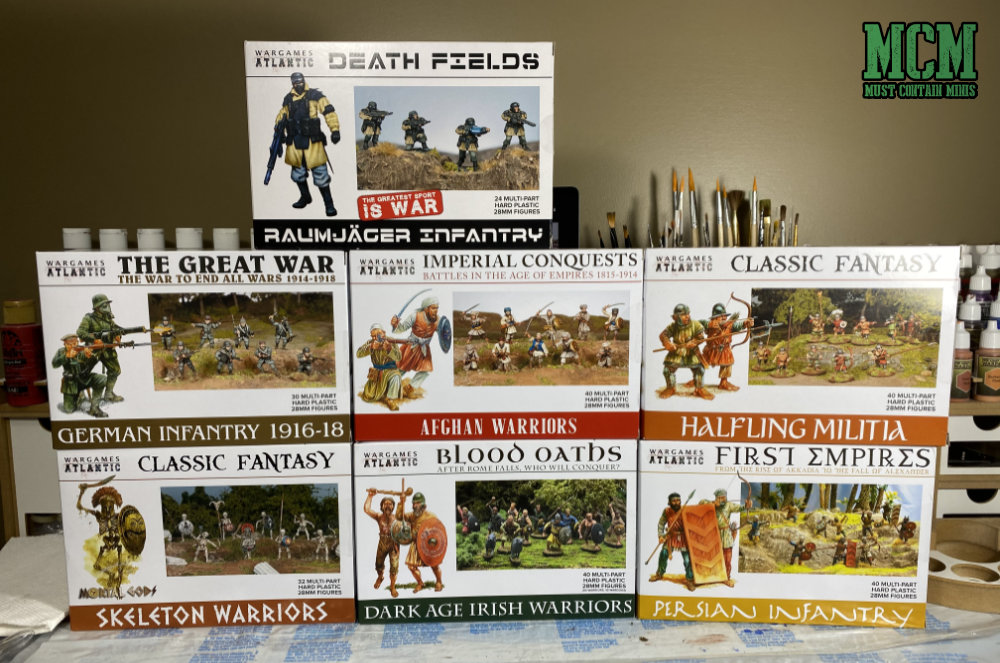 Wrapping it up…
Thank you for joining me in this look at Wargame Atlantic's shipment to Must Contain Minis. There are a lot of review products here to go over. In this article you find my first impressions, a few pictures of the models and a thank you to the company for sending the figures.
While this post offers a bit of a review about the products, I plan to go deeper into each box. I classified this article primarily as a "Hype" article because I hope to build excitement for some upcoming reviews on Must Contain Minis. Make sure you come back for those reviews.
If you want a particular box reviewed next, please let me know in the comments below. I have the first two reviews planned but am flexible on what boxes I cover after that.
Until next time, Happy Gaming Everyone!!!
Disclaimer: Wargames Atlantic sent Must Contain Minis theses miniatures for review. While we accept review products, we are in no other way compensated for the posts on Must Contain Minis and reserve the right to give positive and negative reviews. If you have a product that you would like reviewed (or talked about) on Must Contain Minis, check out our Review Submissions and Sponsorship Products Page.