Firelock Games sent Must Contain Minis the No Peace Beyond the Line expansion to Blood & Plunder early. Now, I paid for this delivery and the contents within. I fully bought into their latest Kickstarter campaign and am happy to receive my rewards. I received my rewards a little earlier than other people because of the website and complications with my move to a new house.
Thank you Firelock Games for being flexible on this Blood & Plunder Delivery. It took some time to get here, but this was my Birthday present to myself from 2017. Now that it is 2018, it has finally arrived!
So, what did I buy?
I bought the Kickstarter No Peace Beyond the Line expansion book (which is surprisingly large – much larger than the original rule book). I also bought a couple of Canoas, a Long Boat, a Piragua, some land based Canons, a box of Dutch Figures, and some extra miniatures for my French and Spanish forces.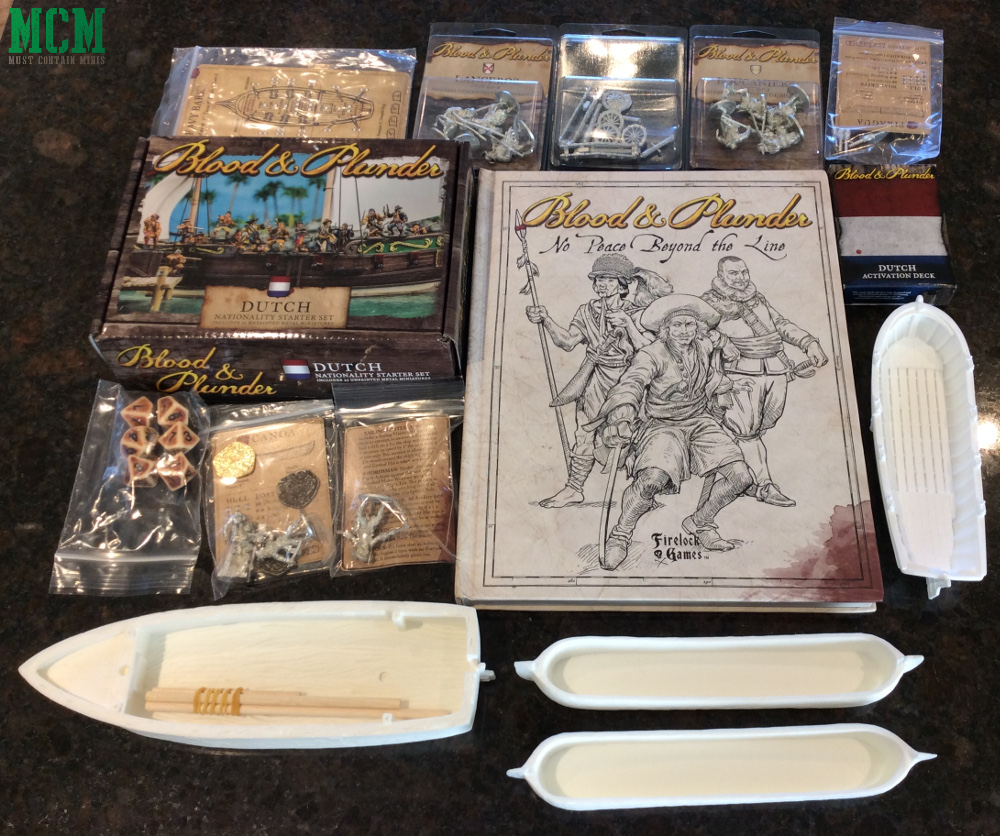 The Dutch
The boxed art on the Dutch starter set is great.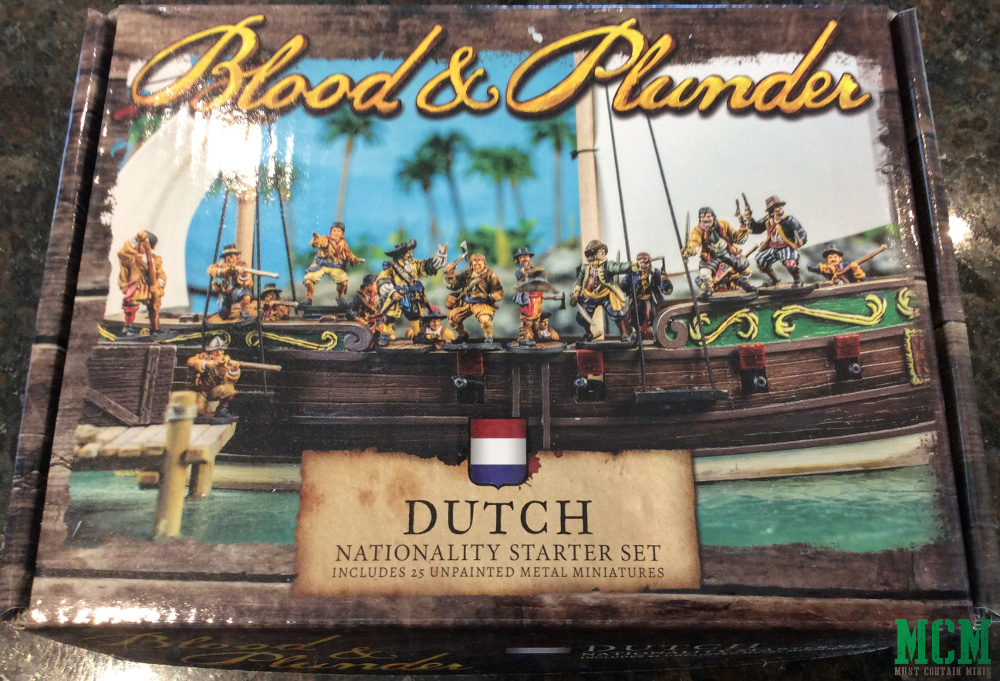 On the back is how the figures look when painted. These guys are going to look sharp on the table. I think they may end up sailing my Sloop while my French will get the Piragua and Canoas and my Spanish will get the land based Cannons.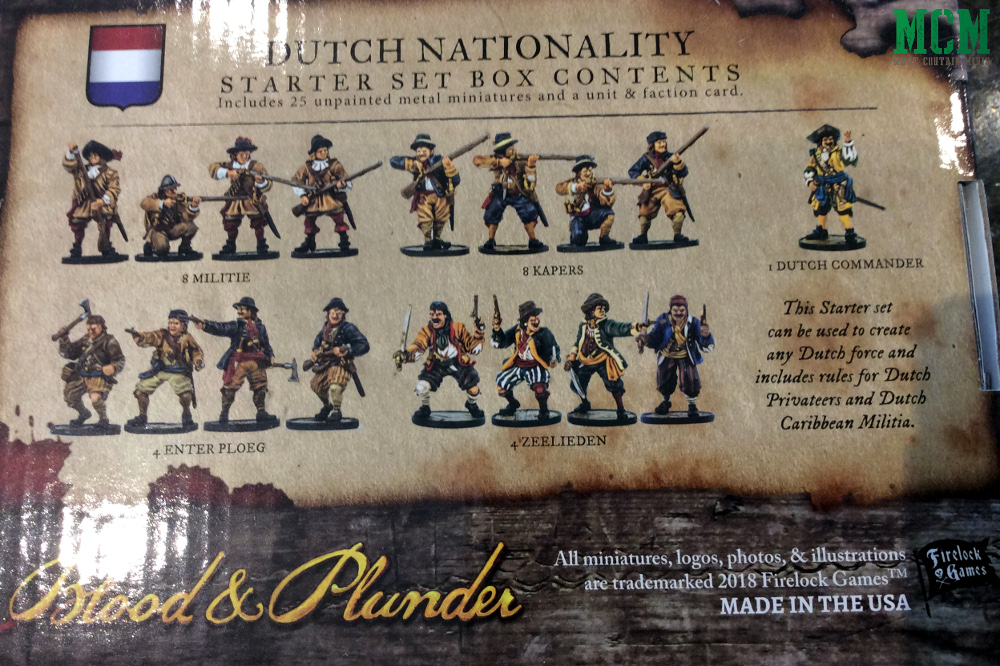 My studio is still in process of being built and will take a little bit of time before it is ready. Because of this, it will be a little while before my miniatures hit the paint table.
That said, a friend of mine (Dave Lamers) volunteered to paint up the Dutch Starter box for me. Thanks So much Dave! I look forward to seeing what you do with these guys.
For anyone local to the Kitchener, Guelph, and Hamilton, Dave does some great commission work. You can reach him by email at [email protected] if you are interested in contacting him about his work. I personally am really looking forward to seeing what he does with these guys.
Wrapping it up…
Hopefully you enjoyed this quick post about my delivery from Firelock Games. If you check out their website now, you can get in on their next shipment of pre-sale items from No Peace Beyond the Line. You can also buy their books in PDF Format from the Wargame Vault.
Until next time, Happy Gaming Everyone!!!
[amazon_link asins='B07DL74XPN,B073DC6VPW,B078FPBP8R,0692786287,B07CW7QXWF,B074ZS6BJD,B071W6FHLZ,B073ZKNXKS,B072M2GLLP,B0719X9D9W' template='ProductCarousel' store='mustcontainmi-20′ marketplace='US' link_id='f4842c09-b0b2-11e8-a9ad-7de098093415′]