The response to Brenden's Flames of War Minis has been very positive. As such, Must Contain Minis wanted to continue showcasing his work. In this post, Brenden's German Konigstiger (King Tiger) is showcased.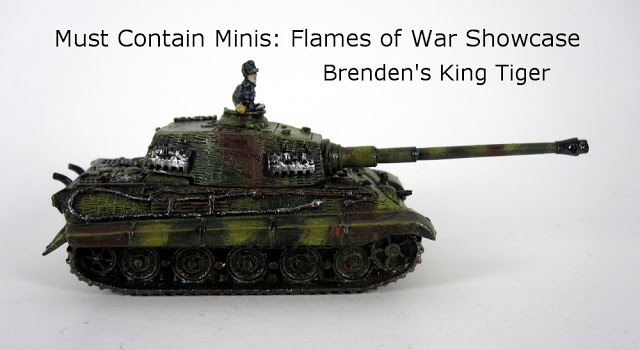 The above image is that of a German King Tiger painted by Brenden for Flames of War. This model is 15mm (1/100) in scale.
Personally, I like Brenden's paint jobs better than my own. He takes great care to ensure all of the details are painted well and he does a great job on camouflage. That said, I have been very lucky and able to compete with him and others at tournaments for the best overall appearing army.  🙂
Now, a closer look at his Konigstiger for Flames of War.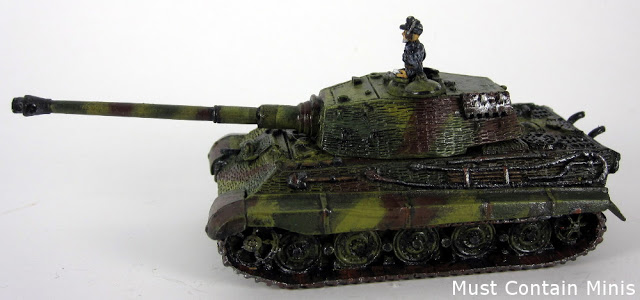 An Image from the other side of the tank.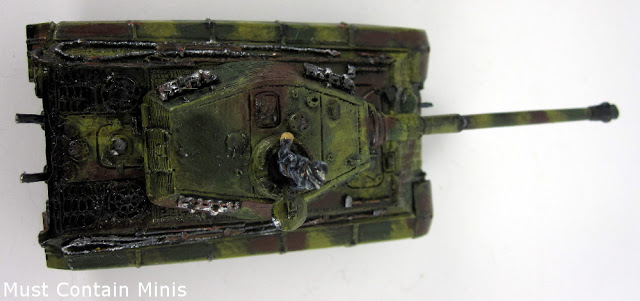 A top down look.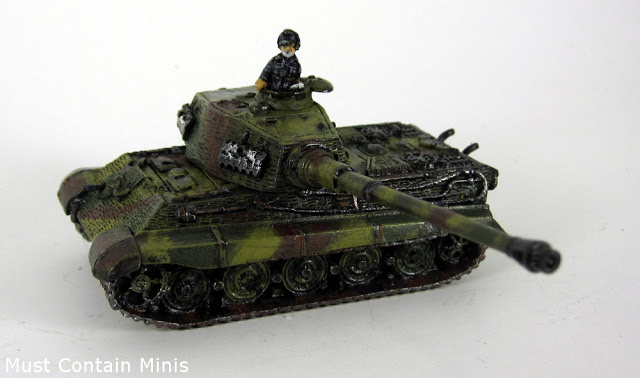 Aiming down the barrel. Looks great!!!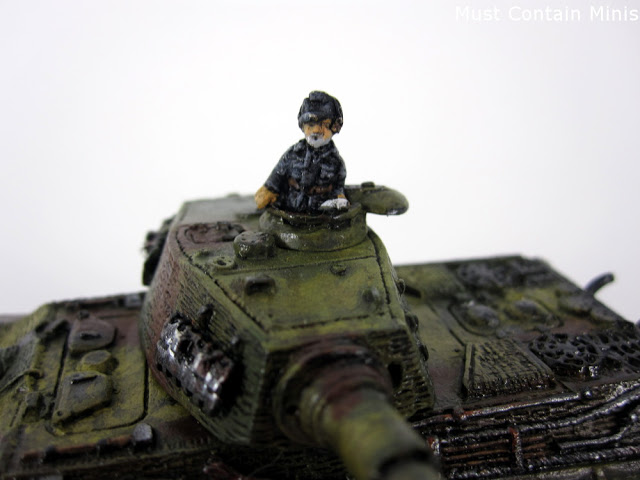 A nice close up of the commander. An observant reader will notice that the face has some white on it. That is his beard.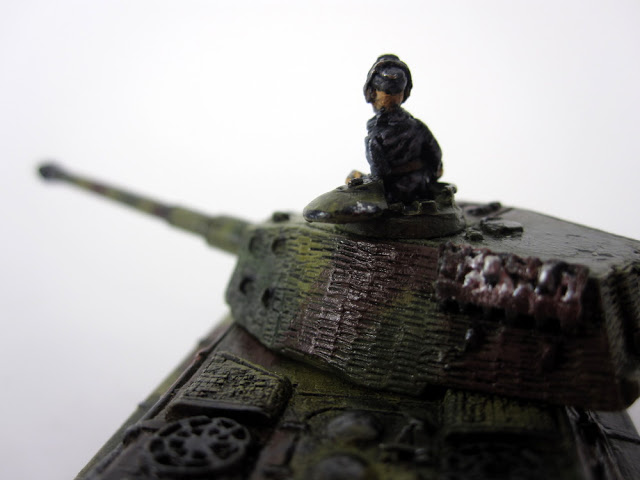 A look at the turret and commander from the rear / side. Looks phenomenal!
As always, Brenden's work looks fantastic. Thanks goes out to Brenden for loaning his models to Must Contain Minis for a photo-shoot. His minis look great!
Until next time, Happy Gaming Everyone!!!
[amazon_link asins='B01MRU0QF1,B00BOM7QBO,B01L35H9IQ,B06XJ1725G,B00JBBTEFQ,B077KJMR2J,B072LCQ6ZN,B00OYVGLZE,B00M1IR0PW,B01M13VPWA' template='ProductCarousel' store='mustcontainmi-20′ marketplace='US' link_id='ece49027-a1d8-11e8-939b-0535b49c30b6′]