Now this is a product that I have reviewed before, but I have done some more work to the model since the review. To complete the work, I added the decals. For those that have not applied decals before, I done so by coating the area where I wanted the decal with a Glossy Varnish, applied the decal and then covered it with Matte Varnish. The Glossy Varnish makes the decal much easier to apply and the Matte Varnish eliminates the shine that the Glossy Varnish leaves behind.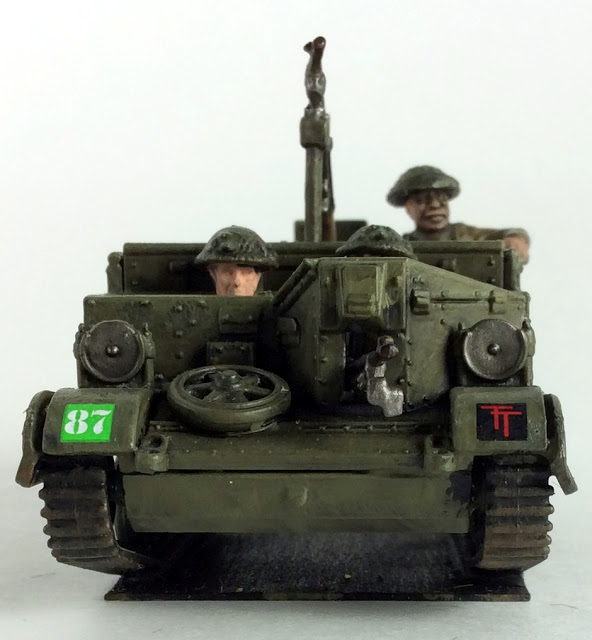 Front of a British Universal Carrier Mk1 by Warlord Games. The Decals help complete the look.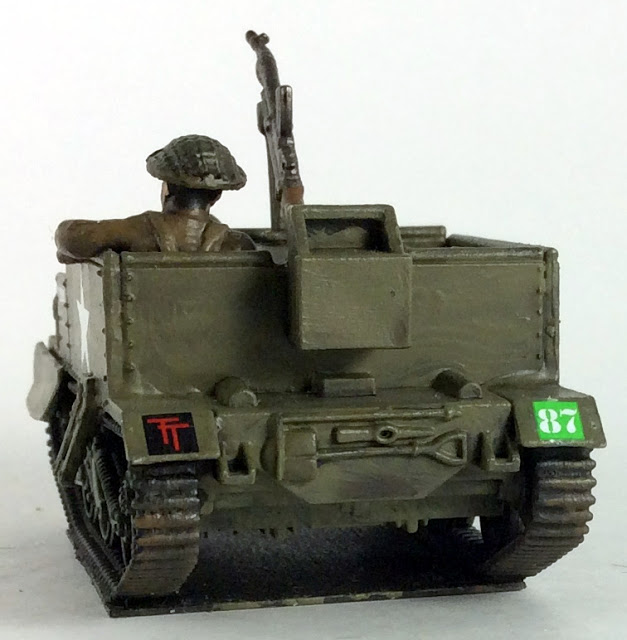 Decals on the back of the carrier.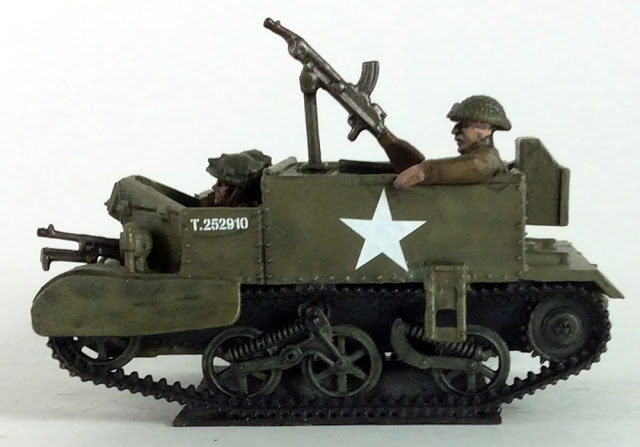 A final side shot of the carrier.
The decals make a huge difference in the appearance of this model and I am happy with how this vehicle turned out. All of the decals on this model came in Warlord Game's British Carrier Section Boxed Set and this vehicle is built as a Mk1 Universal Carrier. The box comes with the parts to make either a Mk1 or Mk2 Universal Carrier. These same parts also come in Warlord's plastic Universal Carrier Model box.
I made one carrier as a Mk1 and the other two as Mk2 carriers to create a way to determine one model from the others. This way, I can identify the Recce Vehicle in the case that I want to field all three carriers at the same time with one in the "Armoured Car" / Recce Vehicle slot.
Until next time, Happy Gaming Everyone!!!
[amazon_link asins='B00NFJJ6SU,B07CF3XT6Y,1780960891′ template='ProductCarousel' store='mustcontainmi-20′ marketplace='US' link_id='655e92c4-8327-11e8-b0ab-89226fa17aa0′]