Welcome to my Blog. This is pretty much an experiment for me as I do not know how much time I will have to dedicate to a Blog, but it is something that I have thought about doing for a while now.
It has been a long time since I have published anything to the web but I figured that it would be nice to practice my writing skills while discussing a topic that interests me. One of my strongest obsessions is to games containing miniatures. I love miniature games of all types and most board games (especially those with miniatures in them). To be honest, a board game will not make it into my collection unless it contains minis. If there are no minis, it goes into my wife's collection. I plan to focus my content towards the miniatures and board games that I currently play.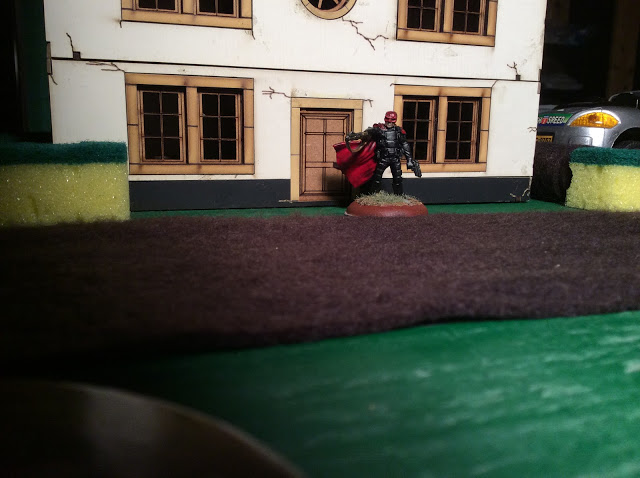 A USX: Modern Day Heroes Miniature by RAFM (Mad Daddy) in front of a 4Ground house. RAFM 
Miniature games that I currently collect include Flames of War, Bolt Action, and Frostgrave. I also have a good collection of painted board games and plan to post pictures and reviews of that despite the games being a little older.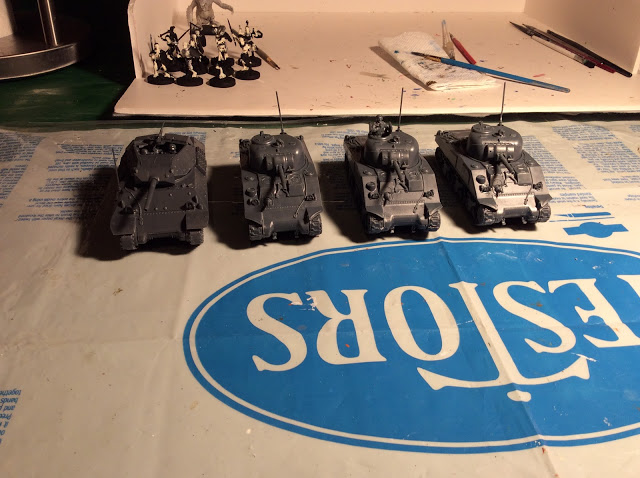 Some tanks that I am working on for Bolt Action: Tank Wars by 
Warlord Games
Hopefully this gives you a taste of what to expect.