Welcome to my Test of Honour Samurai Warband Review.
I remember a few years back when Warlord Games released Test of Honour. Since then, Grey For Now picked up the reigns on this product line. They released a second edition and also released a new set of miniatures for the gaming system. These new miniatures are metal figures.
I found myself wondering about the quality of miniatures from Grey For Now. They sent me some miniatures along with the ruleset. I haven't got to the rules yet, but I did get a close look at the game components and miniatures. In this post, I present to you my review of the Samurai Warband boxed set by Grey For Now. In this post, you will see what is in the box, get a look at some of the cards and all the minis. I even include two scale comparison images. For those of you who prefer video reviews, I have that in here too.
Now, let's get into it!
Checking Out The Box
The first thing that I noticed about these miniatures is that they come in a very appealing box.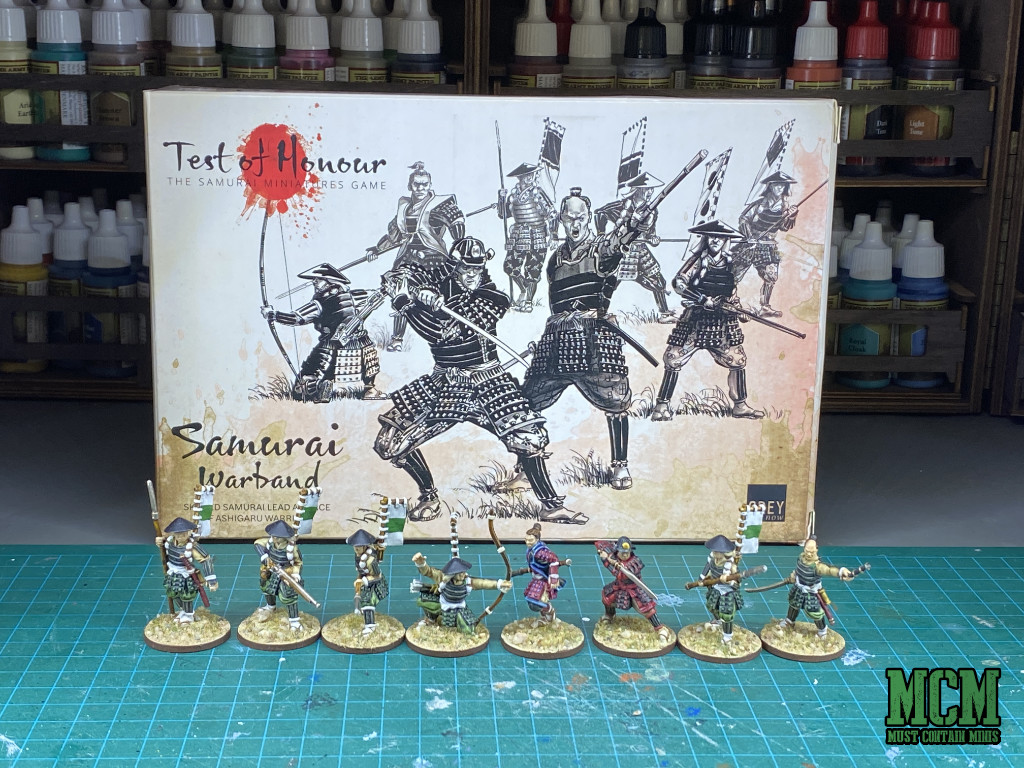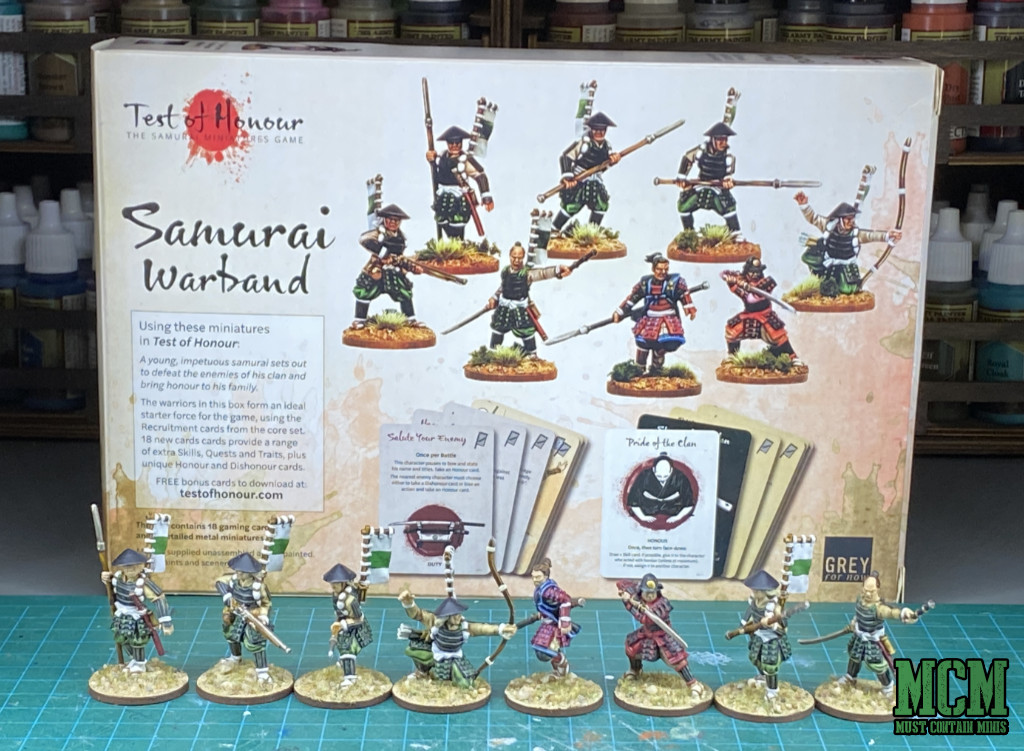 The miniatures came as one piece metal figures. There was some bending to do, but the metal did not damage as I fixed up the figures. You can get a close look of this in my video review below.
The Video Samurai Warband Review
In the video, I unbox the Samurai Warband minis before I send them off to my friend to paint. You can see how the figures looked as they came out of the box. If the video does not play in the player below, use this link to watch it on YouTube.
Now, back to the written review.
The Samurai Warband Cards
In the video, I did not focus too much on the cards within the Samurai Warband box. Instead, I focused on the miniatures. That said, I should have mentioned that every box set that Grey For Now produces comes with extra cards. Those cards open up new skills, approaches and combos in the game.
Below are a few images of the cards within.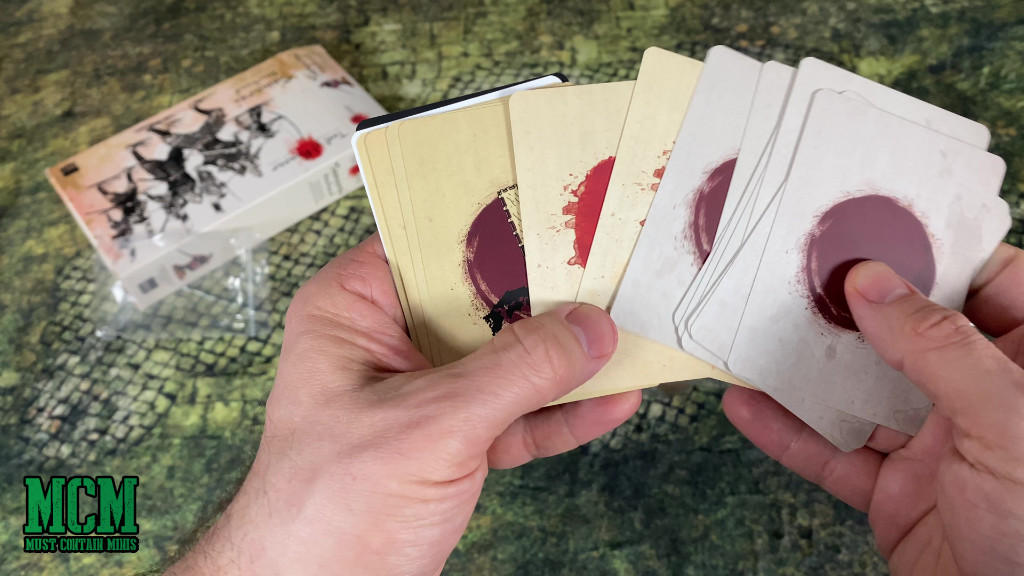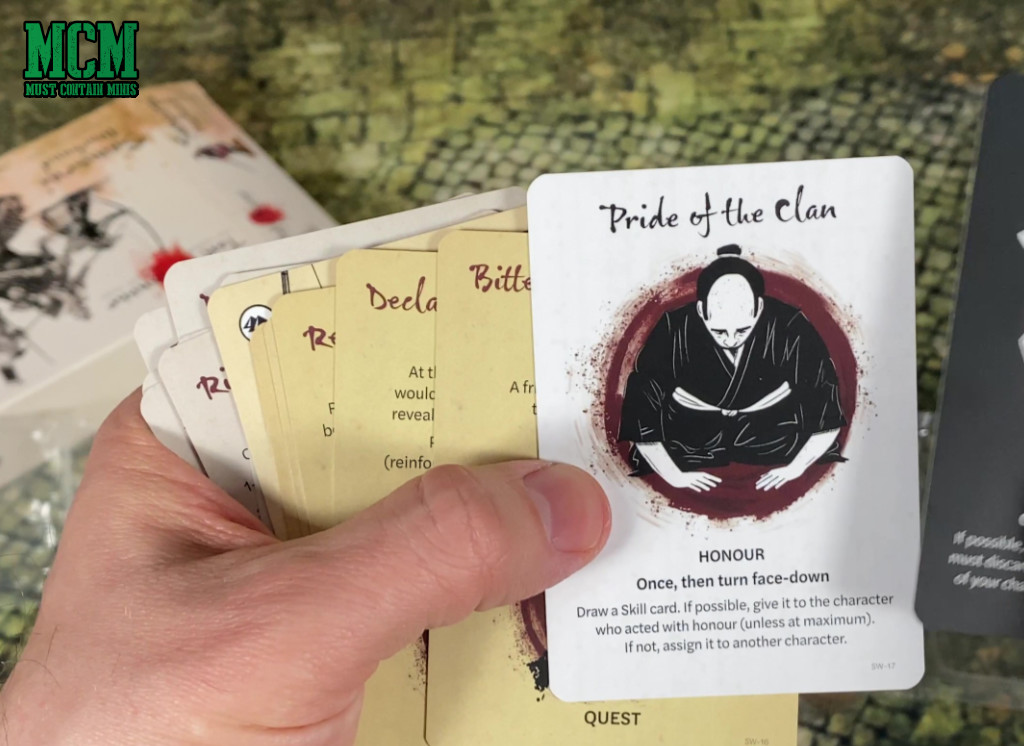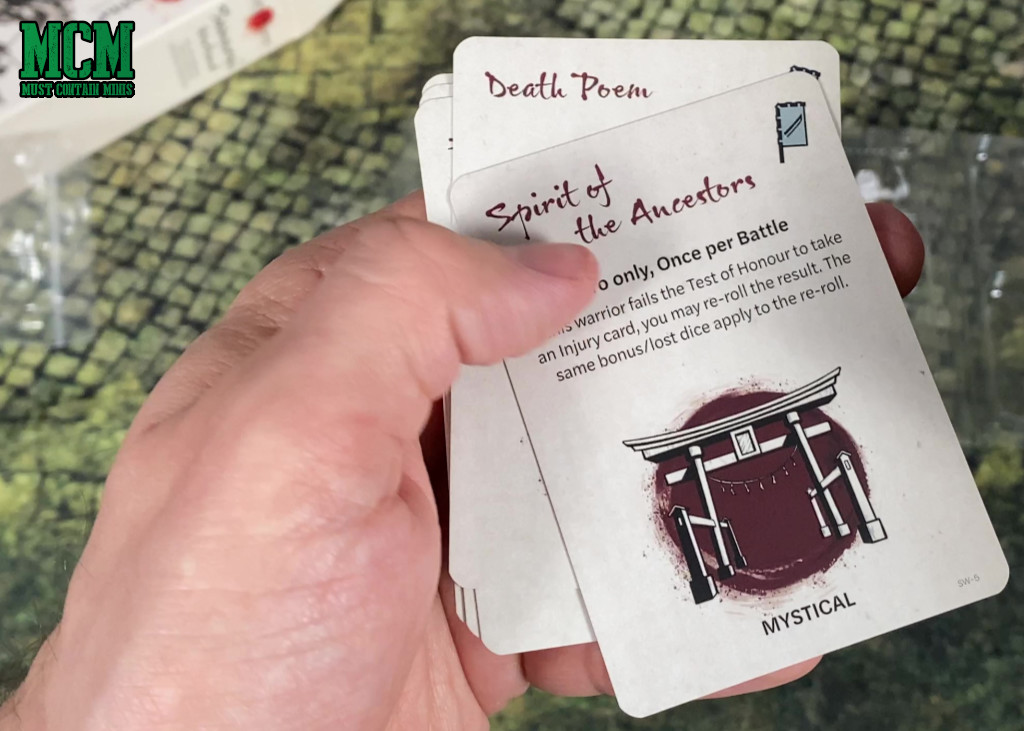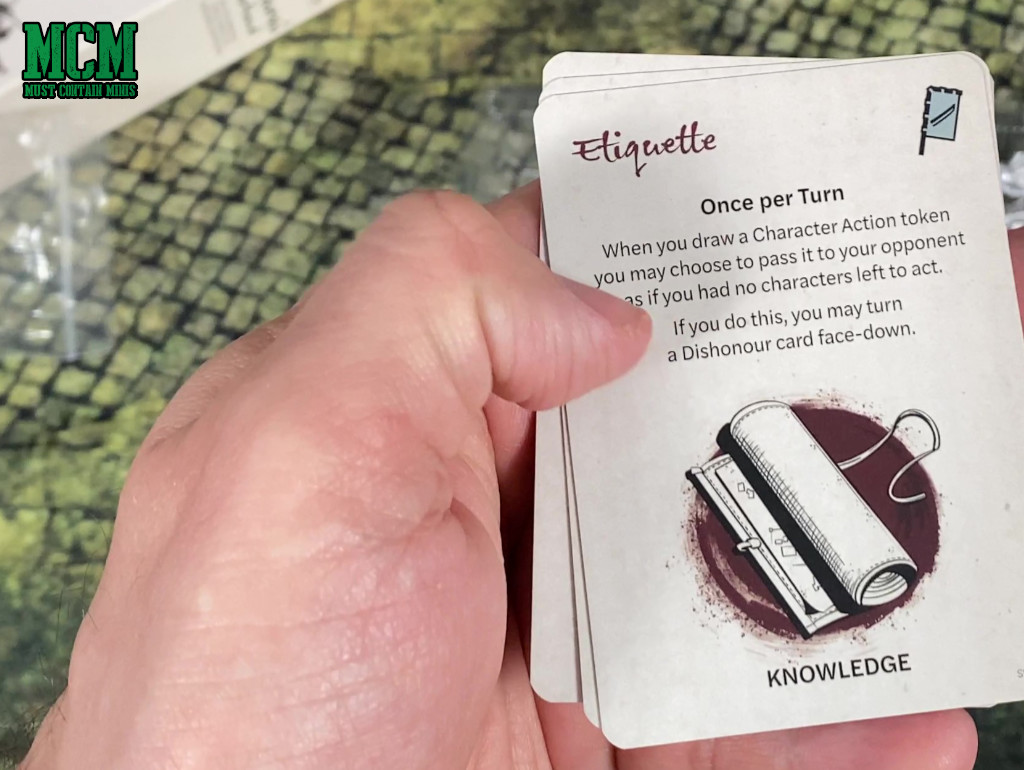 Now, let's move on to the minis!
The Miniatures of the Samurai Warband
What Samurai Warband Review would be complete without pictures of the minis. Today, we are going to take it a step further and share some painted pictures thanks to commission painter Dave Lamers. He specializes in speed painting large batches of miniatures and made short work of these figures.
To see the miniatures unpainted, check out my video review.
Now, let's see what Dave did with the figures from this boxed set.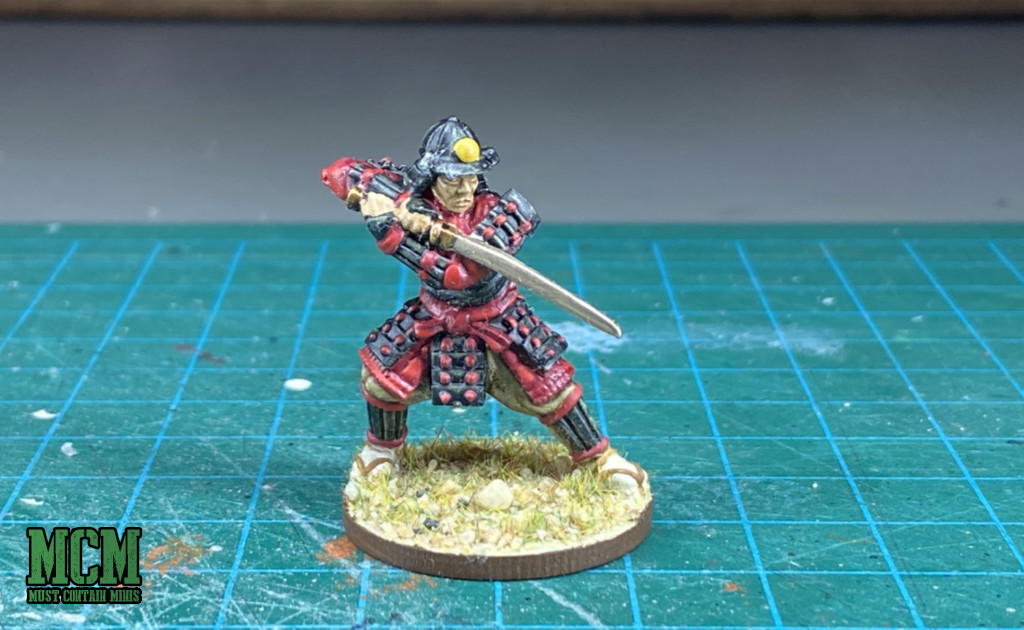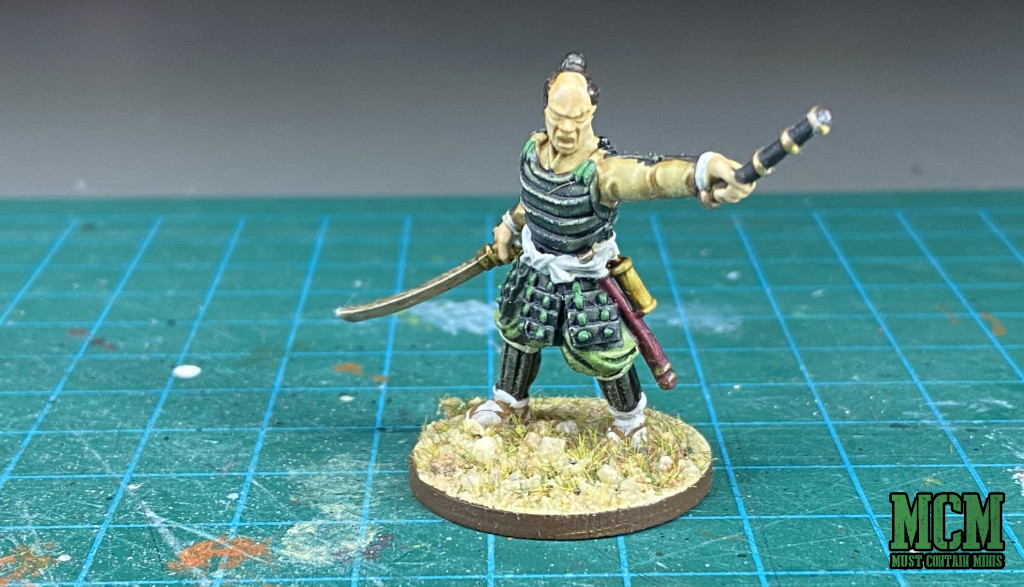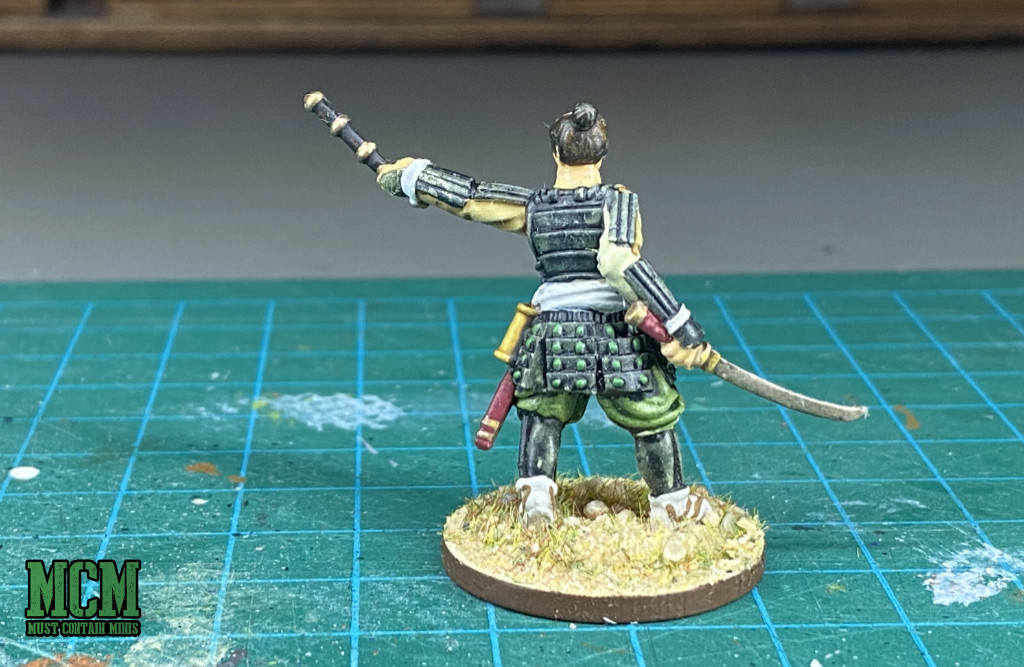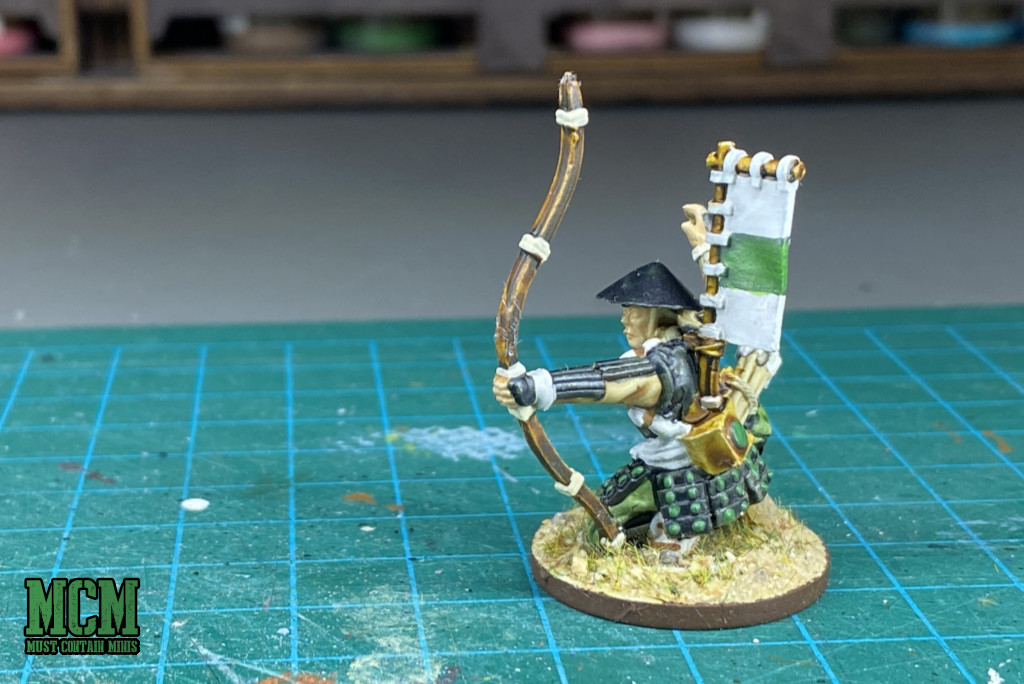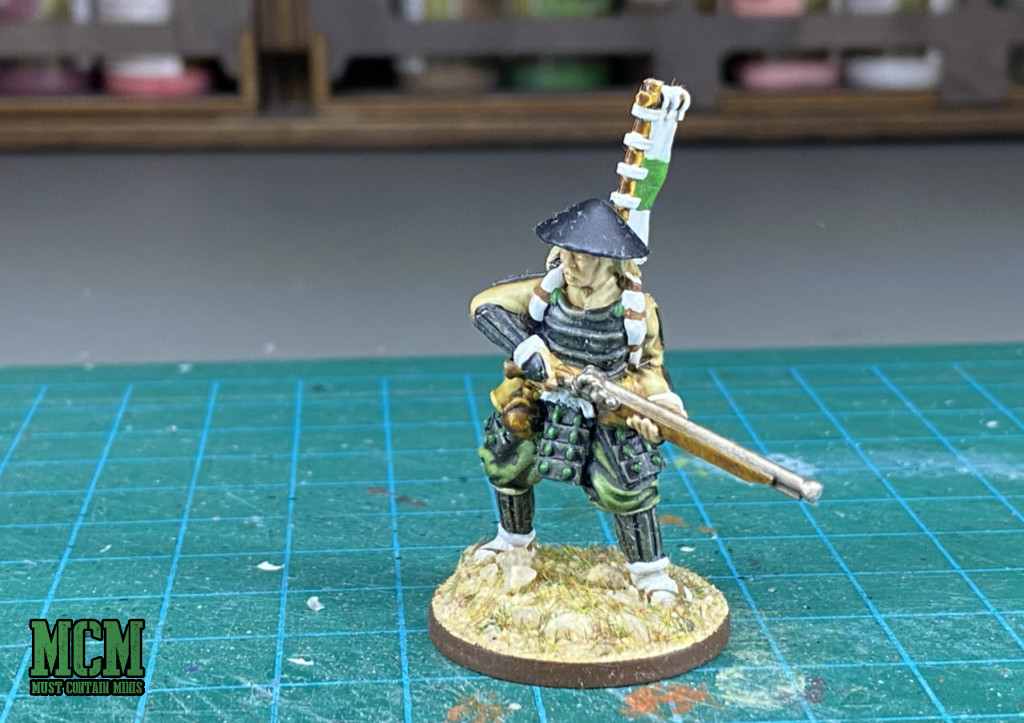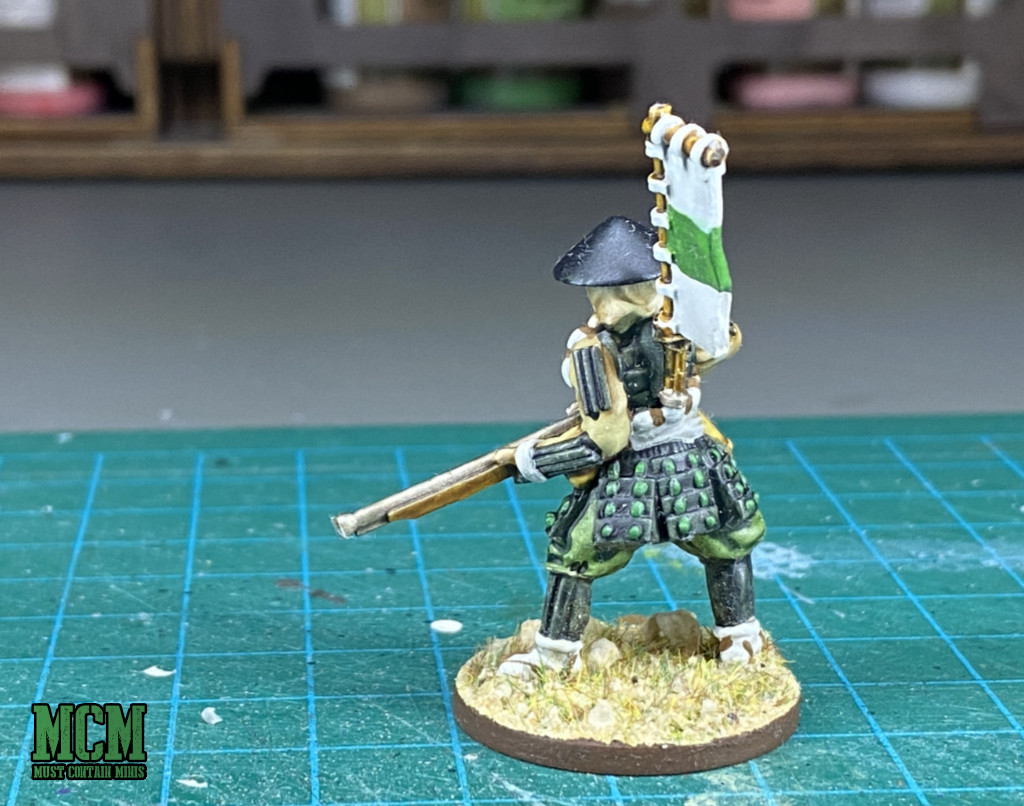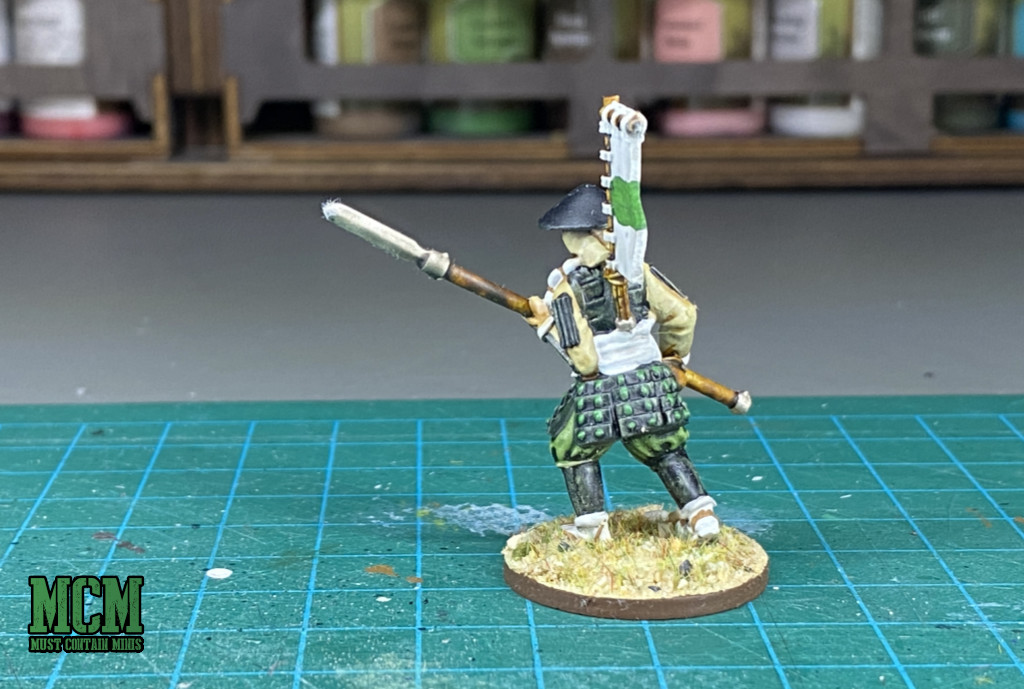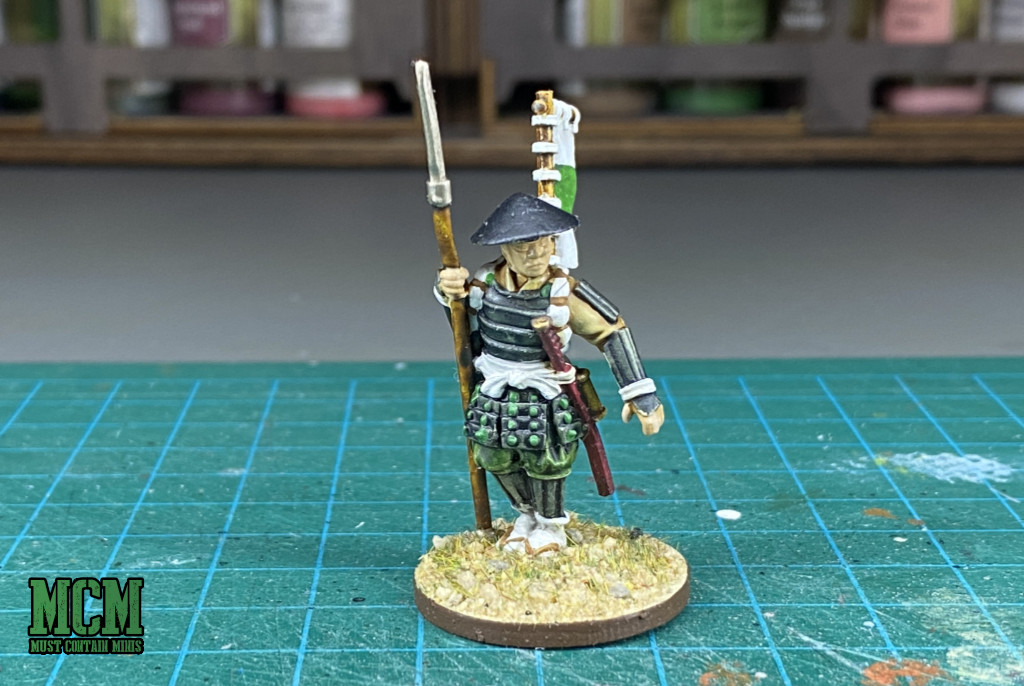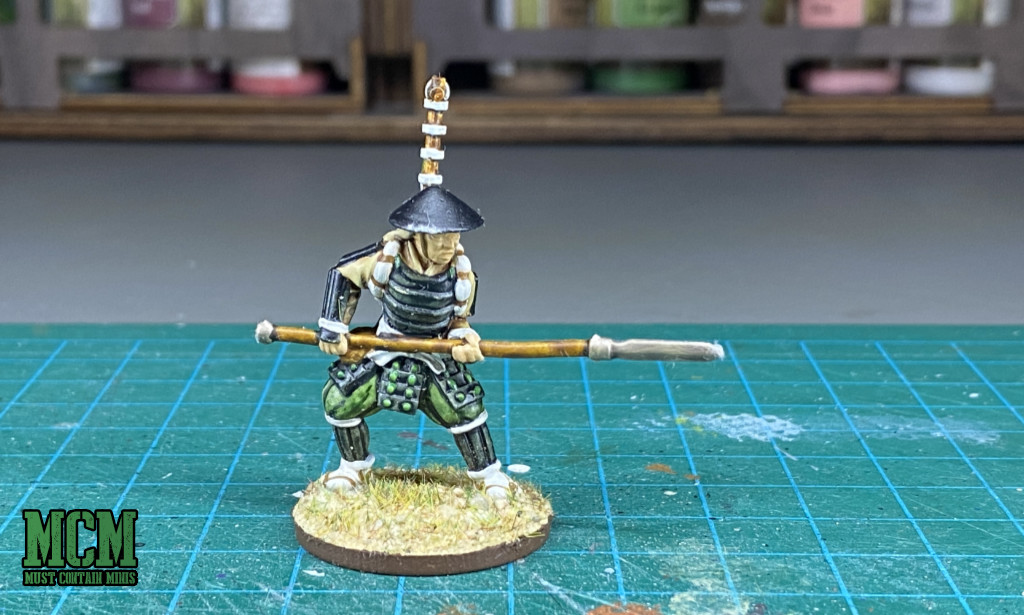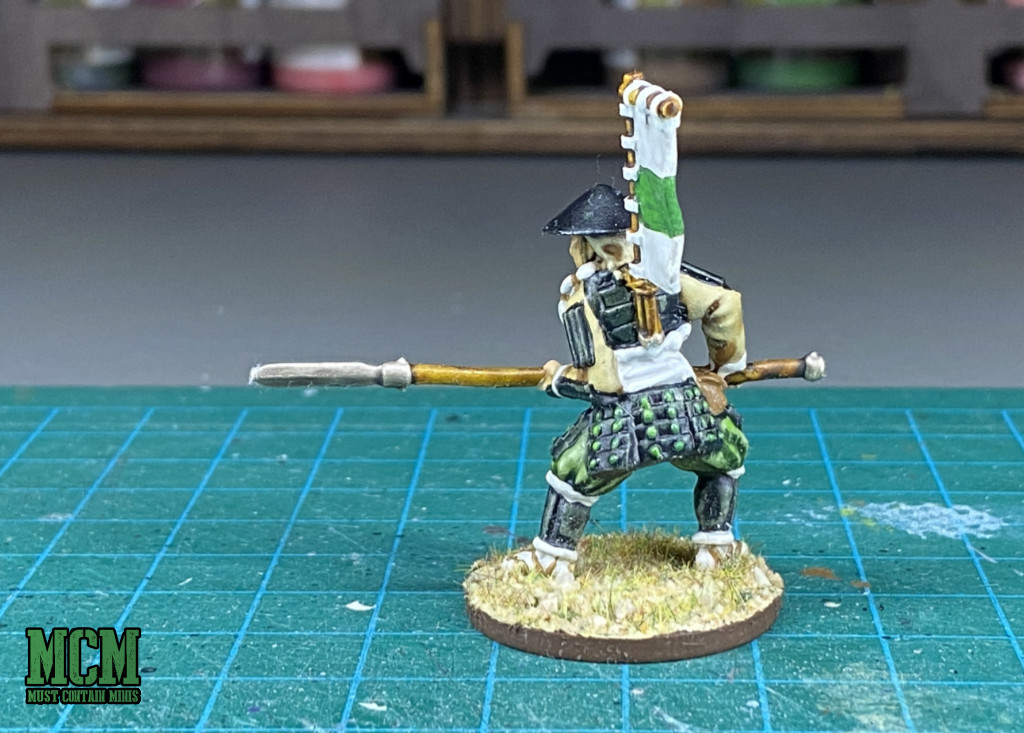 Now that we looked at each of the minis in this boxed set, let's see how they scale up versus other miniatures.
Test of Honour – Samurai Warband Review – Scale Comparison
These figures all appear to be 28mm to me. I couldn't find anywhere on the box stating that they are 28mm figures, but here they are alongside some 28mm Bolt Action miniatures by Warlord Games.

For those of you without Bolt Action miniatures, here they are beside a Primaris Space Marine and a Chaos Cultist by GW.

They are some nice looking minis. Before wrapping up, let me tell you about some of the other items that you may have noticed in this review.
Other Products in this Review
If you are wondering about the backdrops in this post, the paint racks you see are by Frontier Wargaming. This is their Paint Chest. I have a review of that product coming, but if you use the coupon code MCM, you can already get a $10 USD discount off of their paint cases and chests. That code works until December 31, 2022. Head to their website to check out their selection of products.
The gaming mat in the background of the cards and parts of the video is made by Cigar Box Battle. They make awesome gaming mats in cloth and fleece. You can find their online store here.
Wrapping it up…
Overall, these miniatures by Grey For Now are really nice. They have some good details and I like them. Add on a round of paint from Dave Lamers and these minis look fabulous.
The quality of the cards in the box is also very good. They don't feel cheap and they have some nice artwork on them. This is great to know as Grey For Now has a new game releasing soon called 02 Hundred Hours. That one looks very interesting!
Special thanks goes to Grey For Now for sending me these miniatures. Be sure to check out their miniatures and products on their online store for more.
Until next time, Happy Gaming Everyone!!!