Para Bellum Wargames made some major announcements lately with their Dweghom faction and new starter sets. March's releases are going to be amazing. Top among them is the Dweghom Hellbringer Drake. This walking armor-clade drake brings some cannons and tons of power to the battlefield.
Check this thing out. The images of this model make it look like a thing of beauty. This miniature is the first monstrous sized miniature for the Dweghom. For those not familiar with Para Bellum's Conquest, the Dweghom are their Dwarf Faction.
Although Para Bellum is releasing many products in March, the focus of this post is on the three new model kits for the Dweghom.
March Dweghom Releases from Para Bellum Wargames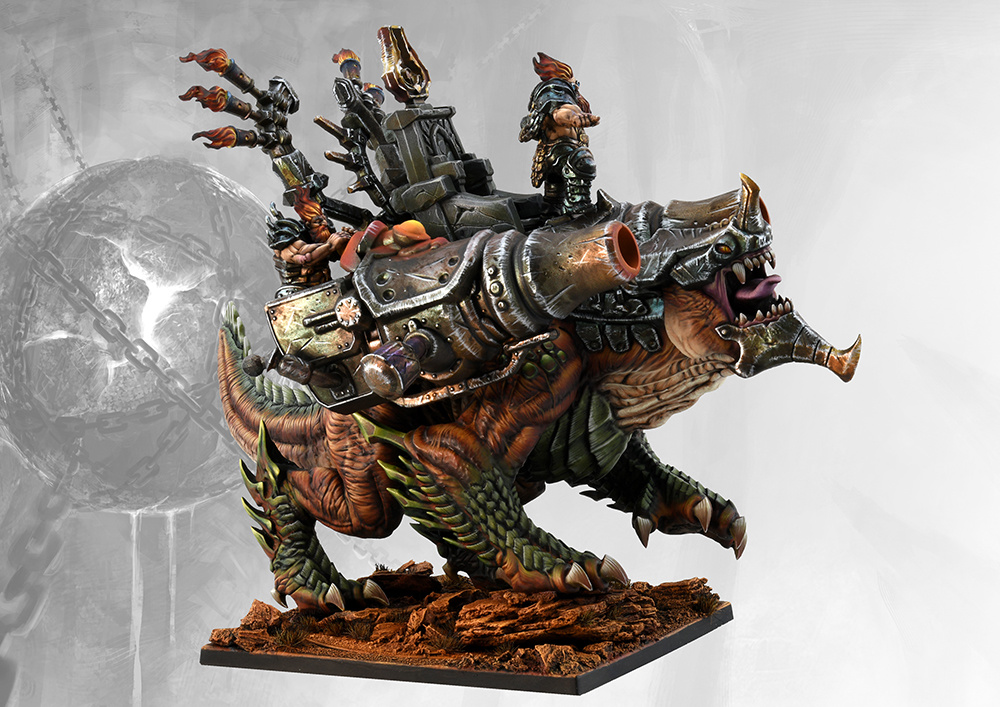 On top of this monstrous creature, they are also releasing a new One Player Starter Set for the faction and a few individual models too.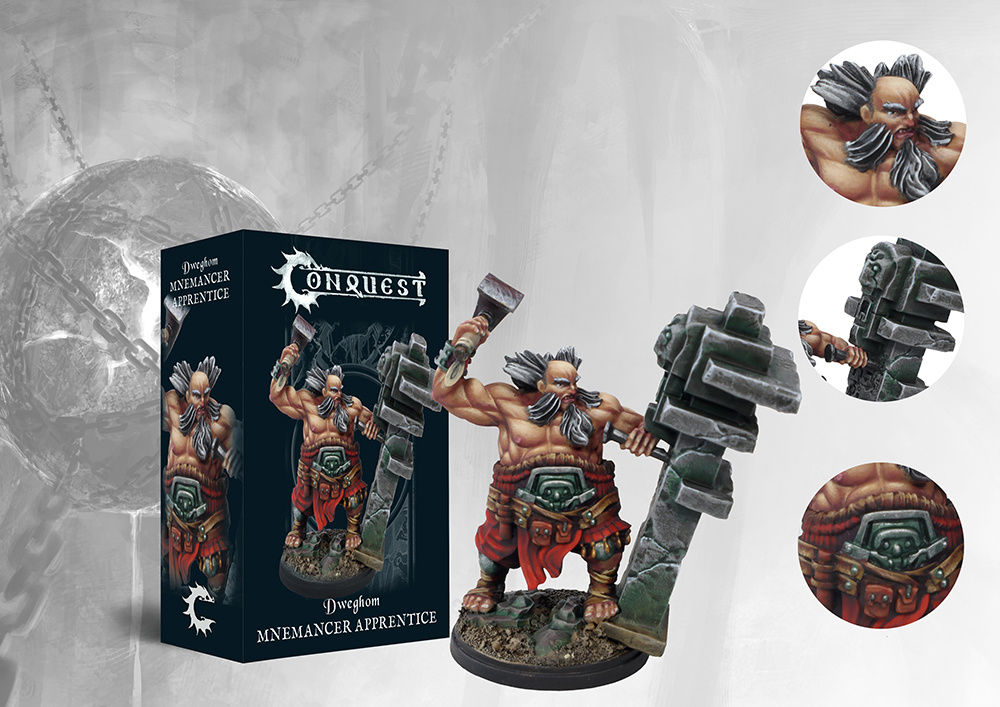 Speaking of magic, here is their Magic Retine. Personally, I really like the look of these models.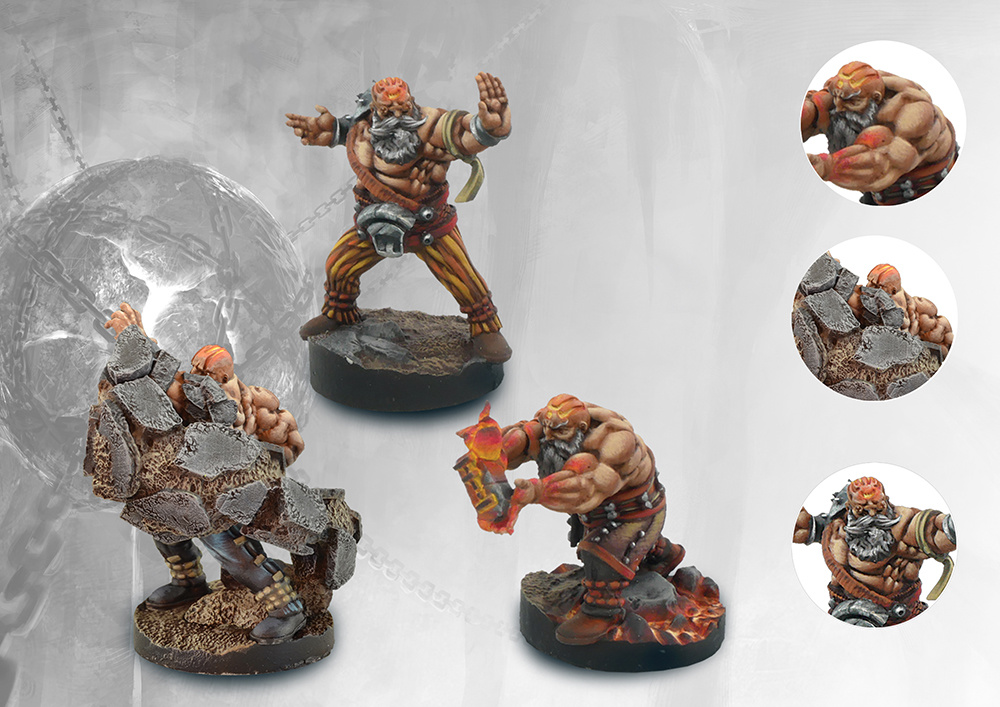 Where to Buy…
If any of these miniatures appeal to you, check your friendly local gaming store or head to your favourite online retailer. Alternatively, you could buy directly from Para Bellum [affiliate link] and use the coupon code "MCM" to save 10% off your first purchase.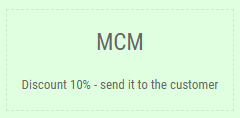 Another place you can try is Wayland Games [affiliate link]. They carry all of the Conquest products and also have a pre-orders page for this game and others too.
If you buy from either Wayland Games or Para Bellum from the links on this page, a small percentage of the purchase price goes to Must Contain Minis as commission at no extra cost to you. It is a nice way to support this website while getting yourself something nice.
Wrapping it up…
Para Bellum has a lot of great stuff coming out in March. On top of the items above, they have new starter sets for all of the factions including a new two player starter set for Conquest. Absolutely awesome. Make sure you look around those two webstores above to see all of the pre-orders available today.
Personally, I really like the Hellbringer Drake, the Dweghom: Magic Retinue and all of the starter sets. I am not sure how one would choose just one. I really like the the Spires and Nords. Now that I have seen the Hellbringer Drake, I am interested in the Dweghom too.
On top of that, have you looked at the Hundred Kingdoms One Player Starter Set yet? That is exactly how I envision a human faction in most fantasy and historical games. A large group of bowmen, some heavy infantry and a handful of knights. I love it!
Para Bellum is also releasing the two player Conquest Starter Set with the Spires vs Hundred Kingdoms again. I believe it is updated with the 1.5 version of the rulebook. This starter set is also on my wish list!
Thanks again for reading!
Until next time, Happy Gaming Everyone!!!