Today, I would like to show my group of Cyber-Reavers by
Reaper Miniatures
. These "Terminator like" Robots come in a four pack and belong to the Chronoscope line. I believe that I bought mine through
RAFM Miniatures
at a convention a number of years ago. The reason that I am showcasing them today is because I plan to proxy them as British Armoured Infantry Section for my coming Battle Reports of Konflikt '47. While the British Armoured Infantry Section is not an automated unit, these robots fit the theme of British Armies experimenting with autonomous units in Konflikt '47. At the end of this article is a picture for size comparison purposes between these
Reaper Minis
and Minis by
Warlord Games for Bolt Action
.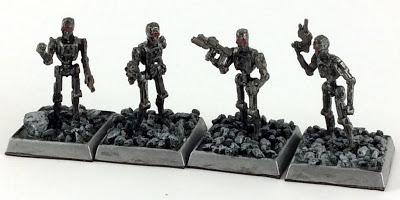 Cyber-Reavers by Reaper Miniatures
While looking at these images, please keep in mind that the paint job on these guys was completed a number of years ago before I developed my shading and highlighting techniques. The bases are all painted a metallic silver to indicate that they are part of a robotic unit. When I first started painting miniatures, I painted their bases to show to which faction they belong. It is a carry-over from my boardgaming days and I originally intended for these figures to be used in skirmish games (such as
USX: Modern Day Heroes by RAFM Miniatures
). I anticipate that they will also be quite usable in the upcoming game
Rogue Stars
by
Osprey Publishing
. Now let's take a closer look at the figures.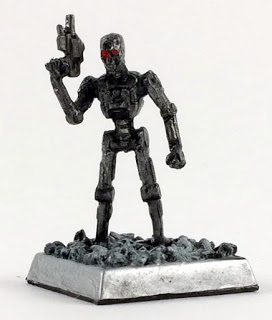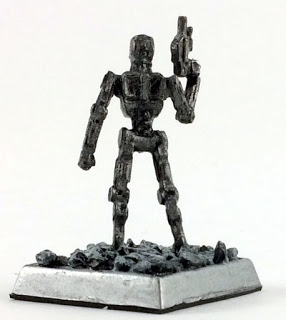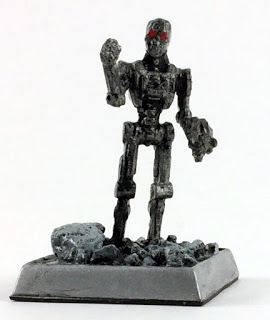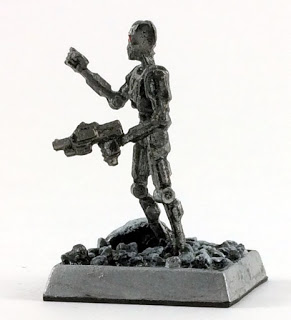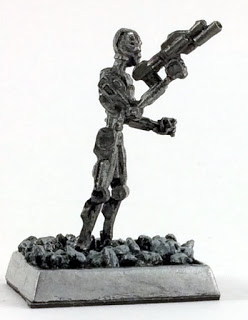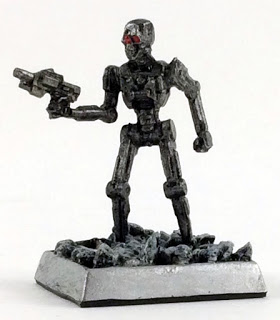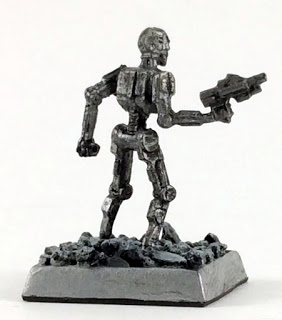 Considering that I painted them in two colours (plus a few more on the base) several years ago, they don't look too bad. Below is the scale comparison of the
Reaper Miniatures
Cyber-Reavers versus British Command Infantry by
Warlord Games
.

A scale comparison of Reaper Miniatures to Warlord Games. To me, they look close enough to use those Robots as Proxies for a British Armoured Infantry Squadron.
I hope that my readers enjoyed this article and I would like to take a moment to thank 
Osprey Publishing
for sending me my copy of
Konflikt '47
. I have been having a lot of fun with the book and am looking forward to getting in my first games for Battle Reports. If you like what you see, please follow me on
Twitter
,
Facebook
or on the Blog Page itself.
Until next time, Happy Gaming Everyone!!!